Paris Metro Tickets – Using The Navigo Easy Card
Paris Metro Tickets & The Navigo Easy Card
The Paris transportation system (Metro, bus & RER) is the best way to navigate the city. Now, with the Navigo Easy card, it's even easier to zip around Paris with a single swipe. You can obtain Navigo Easy at virtually any Metro station and use the machine to reload your card using either cash or a credit card, and instructions are available in English. Here's what you need to know.

Our Top-Rated Paris Experiences
Navigo Easy – The New Way to Buy Paris Metro Tickets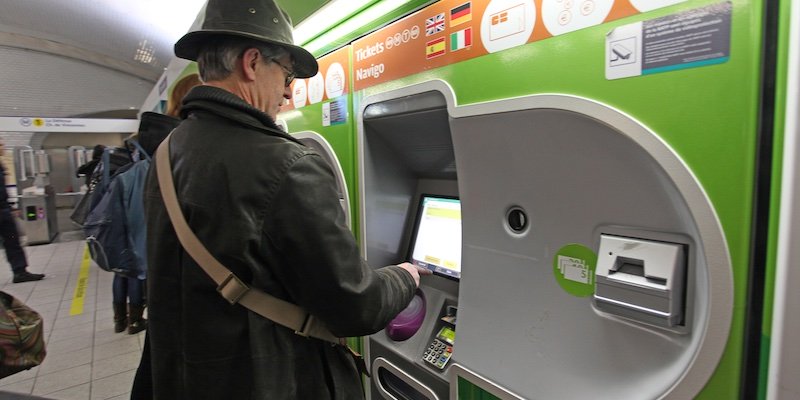 There's a new, modern way riding the Paris Metro. The traditional rectangular cardboard Metro tickets have been replaced with a rechargeable plastic card called Navigo Easy — aimed specifically at visitors and occasional users. There is a one-time cost (about €2) to purchase a permanent card that can be loaded with Metro "tickets" at machines or ticket counters at every station across the Paris region. You can also reload the card from your phone using the Bonjour RATP app.
Recharge your Navigo Easy with either individual tickets or carnets (a pack of ten tickets, which costs less per ticket). A carnet is around 15€, versus around 2€ for a single ticket. The traditional paper tickets have been completely phased out.
Each ticket is good for one ride on the Metro, no matter how many changes you have to make. So, you can get from Parc de la Villette (in the far northeast of central Paris) to the sports complex at Porte de St Cloud (in the far southwest) on one ticket! (That entire journey, by the way, takes 45 minutes and only involves one Metro change.)

Discover What's On When You're Here...
Discover What's On When You're Here
Then & Now – Paris Metro Tickets vs Navigo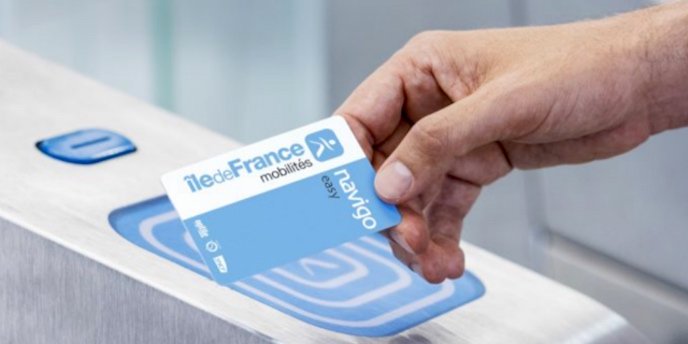 How it Used To Be – Using Paper Tickets
As you entered the Metro station, you would dig around in your pocket or bag to find a valid Paris Metro ticket. Then, you'd put the ticket into the slot on the front of the turnstile machine and push through. But, you also had to make sure to grab your ticket out of the machine as you left because you may have needed to show it to Metro security to prove you paid.
That Was Then, This is Navigo Easy
Take your card out of your pocket. Walk up to an entry gate. Tap your card on the sensor (like above). Walk through. That's it… you're in! You can lend card to someone else if you like, no ID is required.

Paris Metro Etiquette & Safety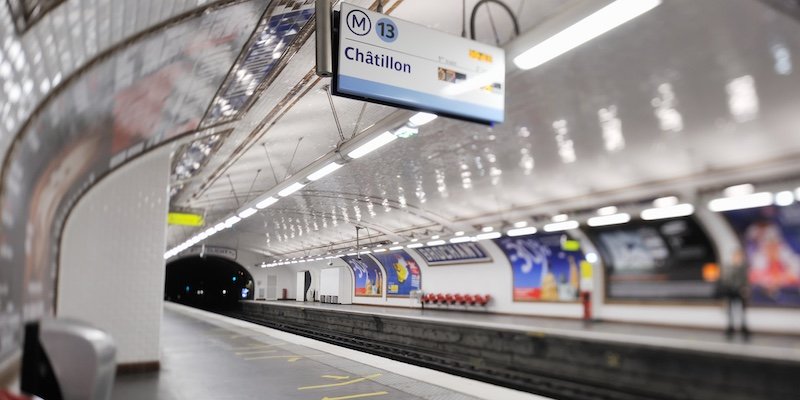 Just as in Paris restaurants, there is a certain etiquette observed on the Paris Metro.
Speak softly.
Don't eat or drink on the Metro.
Keep your personal belongings on your body.
Move aside for people who are leaving the train.
When on the platform waiting for a train, leave some space around the doors for departing passengers.
As a car fills up, move back to provide space for new passengers.
When you have to get around other passengers to leave the train, simply say "pardon" (PAHR-doh) and they will let you by.

Useful Underground Information
You can find additional helpful information about the Paris Metro in some of our other guides —