Everything You Wanted to Know About Paris Metro Tickets
With Metro tickets you'll be able to zip around Paris with ease. The Paris Metro and bus system is the absolute best way to navigate the city. However, it's important to learn a few tips and techniques. We'll also remind you about the Metro pass.
It's not unusual to see confused groups of tourists in the Metro trying to figure out how to buy tickets or how to use the Metro map. Do your homework and you won't be one of them. These days, almost every station has machines to purchase Metro tickets (which nowadays means reloading your Navigo Easy card) using either cash or a credit card, and instructions are available in English. Once you get the hang of using the Metro, you'll be surprised how much you use it.
Useful Metro Information
You can find additional helpful information about the Paris Metro in some of our other guides —
Navigo Easy – The New Way to Buy Paris Metro Tickets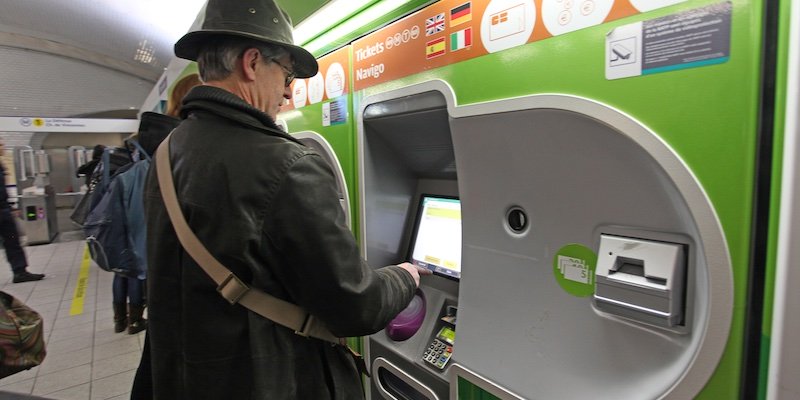 A new, modern way of buying and using Paris Metro tickets was introduced in June 2019. The traditional rectangular cardboard tickets with a magnetic strip down the middle have been replaced by a rechargeable plastic card called Navigo Easy — aimed specifically at tourists and occasional users. It costs a one-time €2 to purchase a permanent card that can be loaded with Metro "tickets" at machines or ticket counters at every station across the Paris region.
At machines found at all Metro stations you can recharge your Navigo Easy with either individual tickets or carnets (a pack of ten tickets, which costs less per ticket). A carnet is around 15€, versus around 2€ for a single ticket. Until mid-2020 or 2021 you will still be able to buy paper tickets as well, after which they will be completely phased out.
Instructions are clearly explained in several languages. If you're using a credit card, it must have a password and a chip (puce as they say in Paris). By this method you can buy tickets anytime, day or night, as long as the Metro is open – about 5:00 AM to 12:45 AM.
Each ticket is good for one ride on the Metro, no matter how many changes you have to make. So, you can get from Parc de la Villette (in the far northeast of central Paris) to the sports complex at Porte de St Cloud (in the far southwest) on one ticket! (That entire journey, by the way, takes 45 minutes and only involves one Metro change.)
How Paris Metro Tickets Work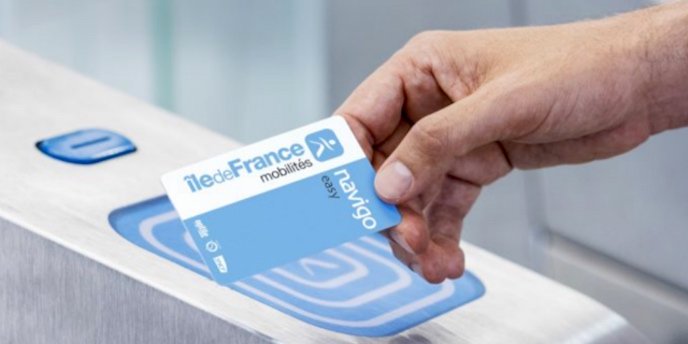 Using Paper Tickets
As you enter the Metro station, have your Paris Metro ticket ready. Simply put the ticket into the slot on front of the turnstile machine. The turnstile will then be ready to push through. Grab your ticket out of the machine and go. (Some stations now have automated sliding doors at the gates.) Don't forget to grab your ticket, you may need to show it to Metro security (to prove you paid). Note, though, that security checks don't happen very often.
There are occasions when the tickets do not work, the magnetic strip fails. If that happens, hang on to that ticket and present it at a Metro station information booth for a replacement. By the way, the tickets are valid forever until you use them. That is, until the system is phased out sometime in late 2021!
Using the Navigo Easy Card
Take your card out of your pocket. Walk up to an entry gate. Tap your card on the sensor (like above). Walk through. That's it… you're in!
Metro Travel The Easy Way – The Paris City Pass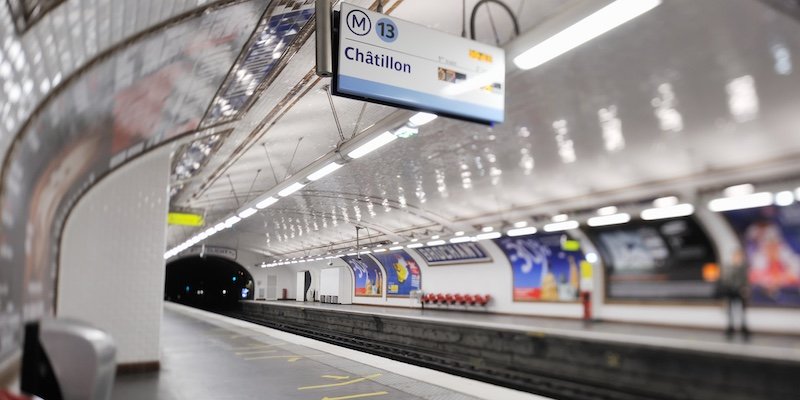 One of the advantages of buying a Paris City Pass is that it includes unlimited Metro travel. (As well as unlimited travel on buses, trams, and the RER.) You won't have to worry about buying tickets at the Metro station each time, or wonder if you need to buy another carnet.
The best way to get this Metro pass (which, by the way, is called Paris Visite) is to order a Paris City Pass while you're planning your trip. Not only does that pass give you unlimited Metro (and bus and RER) travel within central Paris, you also get free entrance to something like 60 Paris museums and monuments — including all the ones you really want to visit, like the Louvre and d'Orsay. There are other special features as well, like a hop-on open-top bus pass.
Paris Metro Etiquette & Safety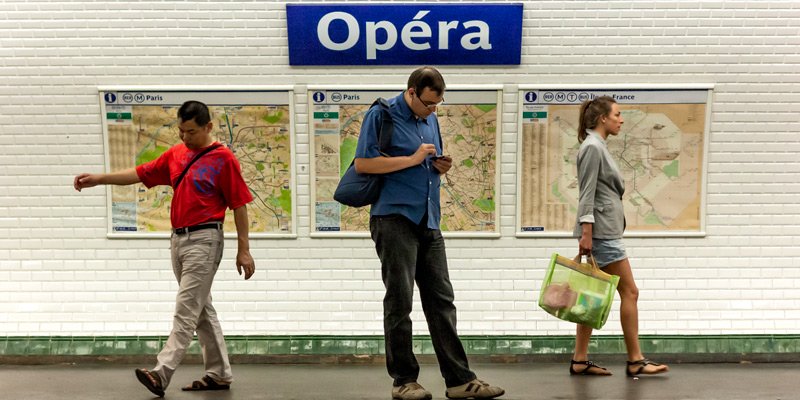 Just as in Paris restaurants, there is a certain etiquette observed on the Paris Metro that may be a little different from what you're used to.
Speak softly.
Don't eat or drink on the Metro.
Keep your personal belongings on your body.
Move aside for people who are leaving the train.
When on the platform waiting for a train, leave some space around the doors for departing passengers.
As a car fills up, move back when you can to provide space for new passengers.
When you have to get around other passengers to leave the train, simply say "pardon" (PAHR-doh) and they will let you by.