Le Jour de Noël – What To Do On Christmas Day In Paris
It's a wonderful feeling to be in Paris à Noël — we love everything about it. The whole city is in holiday mode with shops, squares, and streets festooned with seasonal decorations. We adore being here on Christmas Day. Remember, though, if you will be here on December 25, most restaurants and activities are fermé — closed — so you must be sure to plan ahead.
Let's take a good look at the best of Christmas activities in Paris — from romantic dinner cruises to the Eiffel Tower to holiday lights, and everything in between. Activities are selling out quickly; we recommend that you act right now,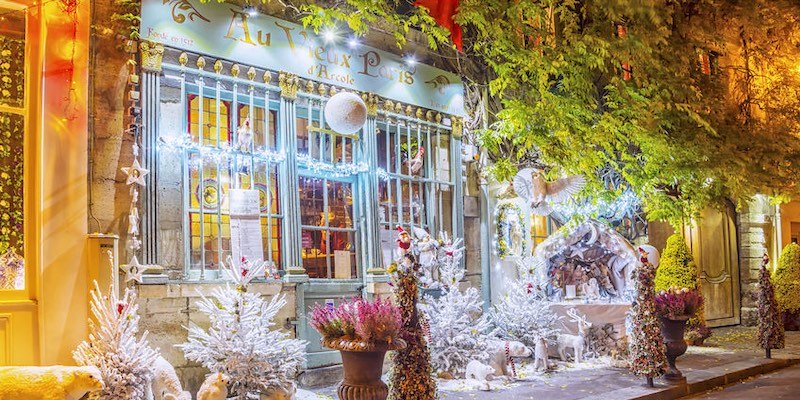 It's amazing that you can experience Paris' most celebrated night spot on Christmas Day! At least according to the current availability calendar.

The Eiffel Tower is the one Paris attraction that is open every day of year, including Christmas Day. Instead of standing in a long line outside in the Paris winter, book this guided tour. It's how we do it.

We can't think of a better musical way to celebrate the holiday season than a classical concert at the stunning Gothic church, La Sainte Chapelle.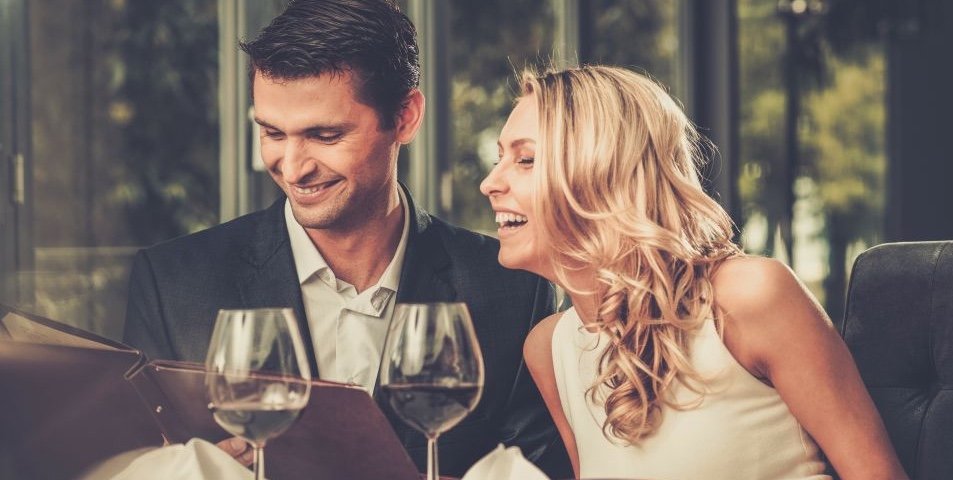 This is how to celebrate Christmas in Paris! Zoom up to the newest brasserie on the Eiffel Tower for a festive Christmas lunch. There are three lunch options: we recommend you choose the Grande Dame Tasting Menu, which includes more courses and prestige wines. As you sip champagne, you gaze down on the iconic landmarks and seasonal lights beneath you. Is this going to sell out? Absolutely — so act now!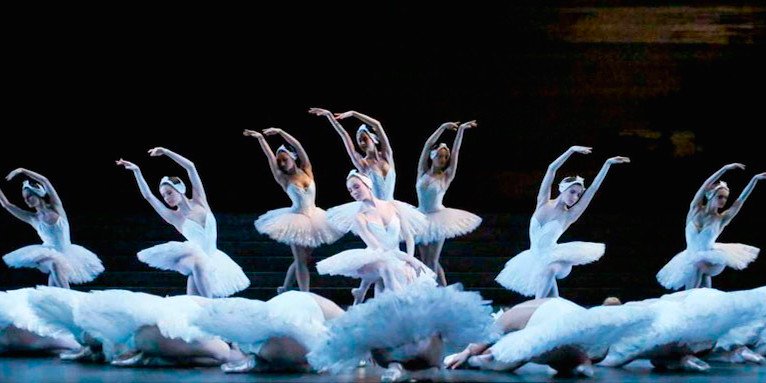 Candlelight piano performances in historic churches, operas at the splendid Palais Garnier or at the Jacquemart-Andre museum, and special concerts at Salon Gustave Eiffel on the Tower itself. These are December classical music options in Paris. But you must book now before tickets are gone.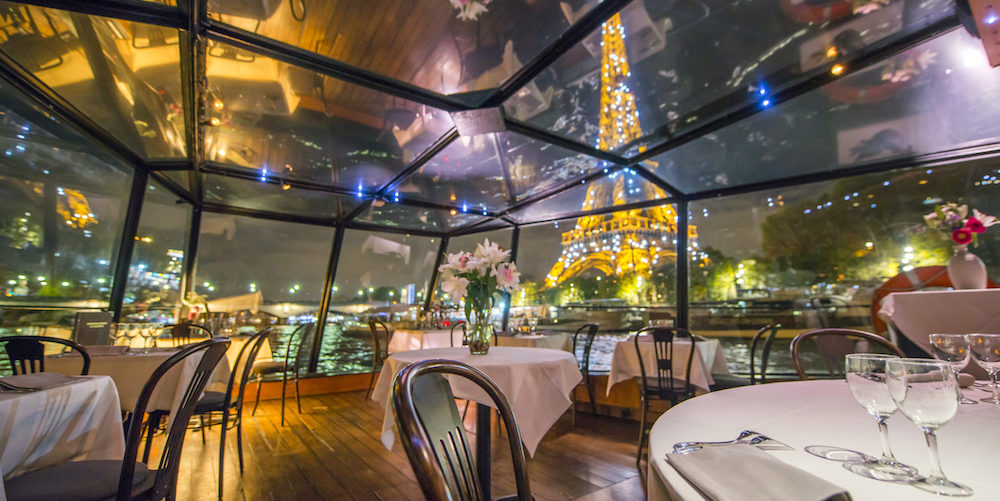 This is the ultimate holiday celebration in Paris. A VIP Christmas season dinner cruise along the most magical river in the world. For the most memorable experience, choose the Service Premier dinner option. This is something you will remember forever. Many dates have sold out, but there are still sailings left for the Christmas week. However, book right now…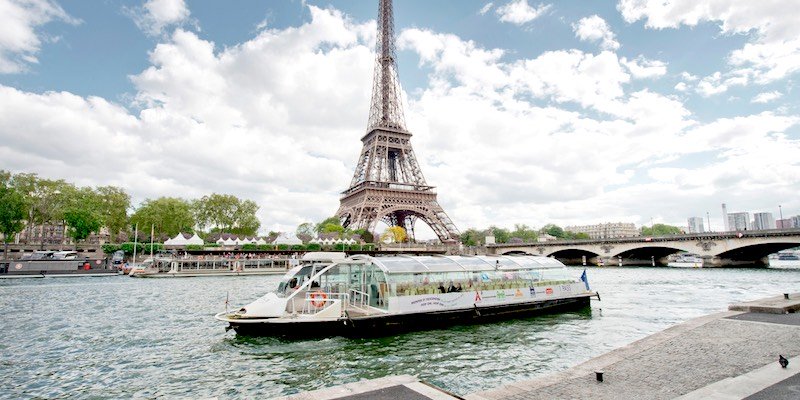 That's right, this tour gives you Paris In One Day! Start with a guided tour of the Eiffel Tower followed by lunch at Madam Brasserie. Next is a guided cruise along the Seine to view the city's most iconic monuments riverside. The cruise ends at the Louvre, where a guide awaits to show you the most important art museum in the world. This activity, too, is going to sell out, so book now. Right now.
Museums Open on Christmas Day
Musée Jacquemart-André
It will come as no surprise that there are not many Paris museums open on Christmas Day,, but we've managed to find a few that will be open and are worth investigating. Of course, the Louvre, Musee d'Orsay and the Pompidou will be shuttered that day. Here are a few museums that have been open on Christmas Days past. But, be sure to check on the museum website before you just show up on December 25!
Musée Jacquemart-André
Set in a magnificent 19th-century mansion, Musée Jacquemart-André on Boulevard Haussmann in the 8th is open every day, including Christmas Day and New Years Day.
58 Boulevard Haussmann 75008
Musée d'Art et d'Histoire du Judaïsme
The Jewish history museum, (MAHJ) is open every day except Mondays. On national holidays the hours are 11 AM to 7 PM, although the museum is closed on January 1.
Institut du Monde Arabe
The museum of everything Arab is also open on Christmas Day and only closed on Mondays. Built on the banks of the Seine in 1987, the stunning building designed by Jean Nouvel is a landmark worth visiting. On the 9th floor, the rooftop terrace has remarkable views of the monuments of Paris, including Notre-Dame.
1 Rue des Fossés-Saint-Bernard, Place Mohammed-V 75005
Christmas Decorations in Paris
Each Christmas season hundreds of trees on iconic Avenue des Champs-Elysées are decorated. From Place de la Concorde to the Arc de Triomphe these arbres de noël are aglow with a bevy of colorful, energy-efficient lights. It's a delight to walk along the avenue at dusk during the holiday week
Christmas lights in other areas also set Paris twinkling. Extra-special care is put into decorating the lavish windows and the streets around the department stores and other shopping districts. A few favorites streets and stores are —
Galeries Lafayette, Boulevard Haussmann
Printemps, Boulevard Haussmann
Le Bon Marché, 7th Arrondissement
BHV, in the Marais
Faubourg Sainte-Honoré, 8th Arrondissement
Forum des Halles, 2nd Arrondissement
Place Vendôme, 1st Arrondissement

Christmas Day Restaurants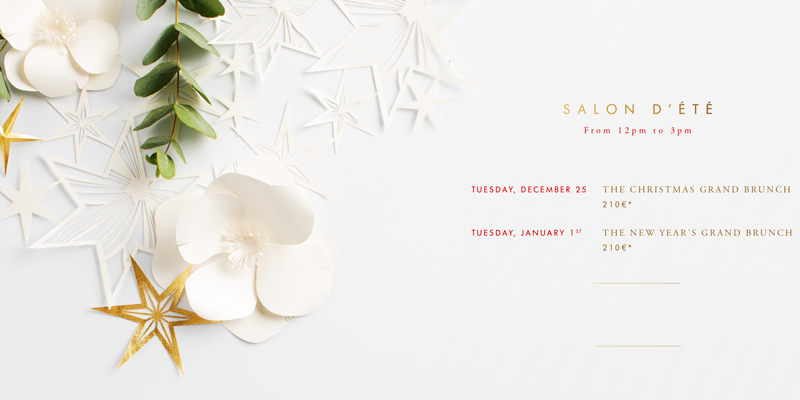 Most restaurants are closed on December 25 and January 1. The restaurants that are open offer a special dinner menu on Christmas Eve, Christmas Day, and New Year's Eve. It takes a bit of research to find one that fits your budget. The sky is the limit. For instance at Le Cinq, the restaurant at the Four Seasons George V Hotel, the Christmas holiday menu started at over 700€ per person the last time we checked. And they're not even open on Christmas Day this year!
If you are planning to have dinner on Christmas Day in Paris — and we think it's a great idea, it's a wonderful experience — you must book well in advance. As December nears, restaurants will post their special holiday menus and hours online. It's necessary that you make a reservation, and as soon as you can.
We suggest you start with restaurants located at the top hotels in Paris — most of these are pretty darn good, with quite a few Michelin stars sprinkled among them. If they don't have their holiday menu and hours posted, just send them a message.

Le Violon d'Ingres in the 7th Arrondissement

There are other, more casual brasseries that are open 365 and cater to a tourist crowd. Many, if not most, of them are past their glory days as far as food goes, but they can still be a fun experience. We're thinking of the brasseries that are part of the Flo Group, like Bofinger, La Coupole, Julien, Le Vaudeville, Terminus Nord, Brasserie Balzar, Le Boeuf sur le Toit. They're likely to be open Christmas day.
Here are some of the restaurants that may be open Christmas Eve or Christmas Day. These are in the expensive-to-very-expensive category. They're all pretty amazing and have Michelin stars. Again, be sure to check the restaurant website for update holiday openings.

One more reminder — for the latest updates of what's on in Paris at Christmas, be sure to read our complete guide. We'll keep it updated as things change.