You Asked – What's Open On Christmas Day In Paris?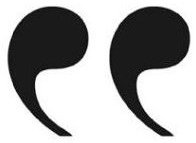 I'm traveling to France for the holiday season this year. I'd like to ask what will be open on Christmas day in Paris? For example, will the Jewish Museum in Marais be open on December 25? Will restaurants be open on Christmas Day? On New Years Day?
"Thanks a lot!
– Leslie, USA"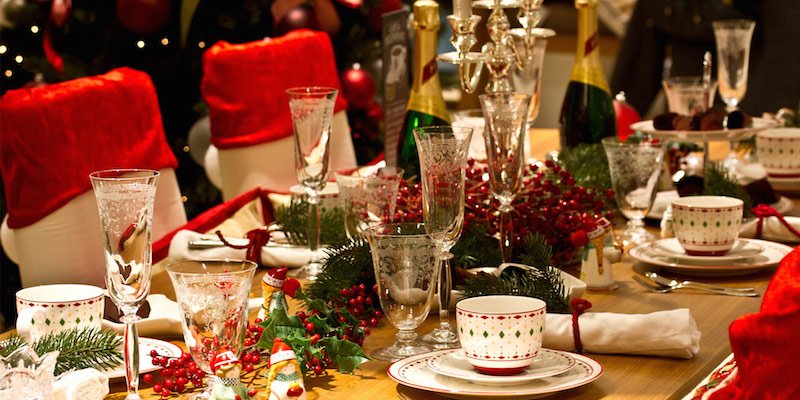 Chére Leslie,
It's great to be in Paris for Noel and we love everything about it. The whole city is in holiday mode and there's a lot to do and see. In another article we cover the whole spectrum of the best of Christmas in Paris in — from dinner cruises to churches to holiday lights and everything in between. So be sure to check it out as well.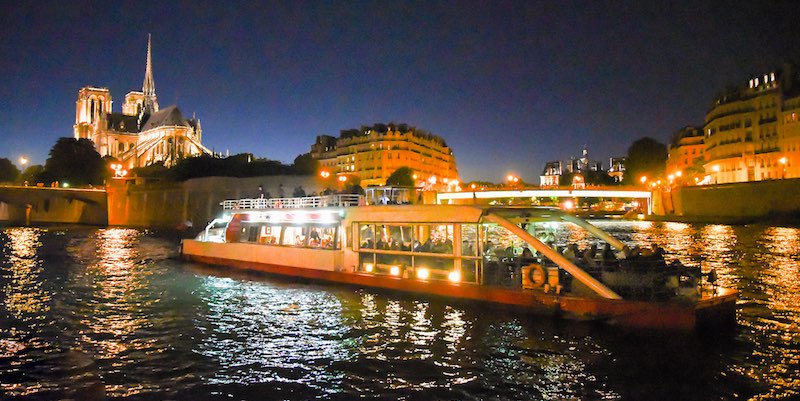 As you might expect, on Christmas Day most of Paris is closed, but there are enough exceptions to be able to plan a wonderful day. For instance the Eiffel Tower is open daily, year round. Another excellent idea is this popular Christmas holiday lunch cruise that's available on Christmas Eve and Christmas Day. You're going to have to book soon to reserve a table.

Christmas Dinner Cruise on the Seine
Spend a magical Christmas evening watching the lights of Paris drift by as you dine on a classic French meal on board La Marina de Paris.
Museums Open on Christmas Day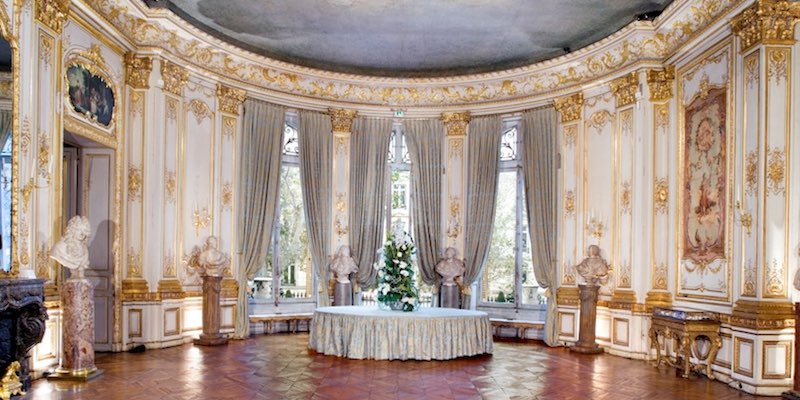 The Jacquemart-André Museum on Boulevard Haussmann in the 8th is open every day, including Christmas Day and New Years Day.
MAHJ, the Jewish Museum, (Musée d'Art et d'histoire du Judaïsme) is open every day except Mondays. On national holidays the hours are 11 AM to 7 PM, although the museum is closed on May 1 and January 1 (as well as two days for Rosh Ha'Shana.) You might want to send them an email to ask them more.
Christmas Day Restaurants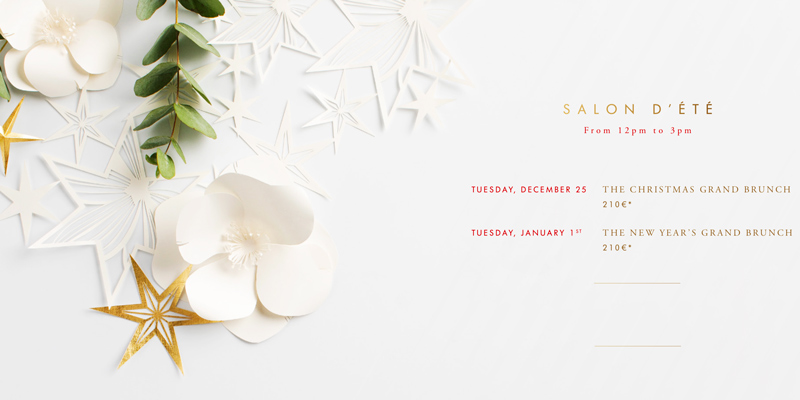 Most restaurants are closed on December 25 and January 1. The restaurants that are open offer a special dinner menu on Christmas Eve, Christmas Day, and New Year's Eve. It takes a bit of research to find one that fits your budget. The sky is the limit. For instance at Le Cinq, the restaurant at the Four Seasons George V Hotel, the Christmas menu starts at over 700€ per person.
Both brunch and afternoon tea will be served at the Ritz Hotel on Place Vendôme. For Christmas Day 2020 the brunch costs 210€ while Christmas Tea is 68€ and 88€.
If you are planning to have dinner on Christmas Day in Paris — and we think it's a great idea, it's a wonderful experience — you must book well in advance. As December nears, restaurants will post their special holiday menus and hours online. It's necessary that you make a reservation, and as soon as you can.
We suggest you start with restaurants located at hotels in Paris — most of these are pretty darn good, with quite a few Michelin stars sprinkled among them. If they don't have their holiday menu and hours posted, just send them a message.


There are other, more casual brasseries that are open 365 and cater to a tourist crowd. Many, if not most, of them are past their glory days as far as food goes, but they can be fun. We're thinking of the brasseries that are part of the Flo Group, like Bofinger, La Coupole, Julien, Le Vaudeville, Terminus Nord, Brasserie Balzar, Le Boeuf sur le Toit. They're likely to be open Christmas day.
Here are some of the restaurants that are open Christmas Eve or Christmas Day. These are in the expensive to very expensive category. They're all pretty amazing and have Michelin stars.
5 Paris Restaurants Open on New Years Day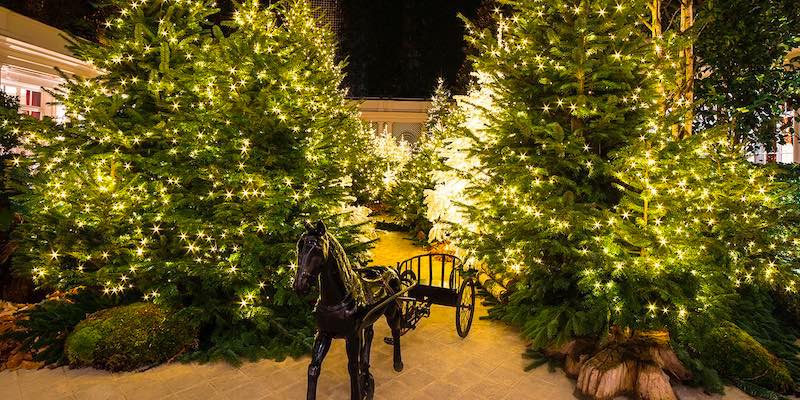 One more reminder — for the latest updates of what's on in Paris at Christmas, be sure to read the complete guide.