VIP Private Wine Tour In Burgundy – Bourgogne Gold Tours
We had agreed to meet next to the recently restored fountain in the place of Meursault. On a foggy December morning, as we approached the hotel de ville with its distinct Burgundian glazed roof tiles, a man stood commanding the space around him. It was Youri Lebault from Bourgogne Gold Tours, our guide for the day. Immaculately dressed in an outfit straight out of the pages of GQ — fitted quilted jacket, merino wool scarf, sleek brown leather boots — Youri led us to his equally immaculate Mercedes SUV.
Despite his name, Youri is thoroughly French, born and raised in Burgundy. The story is that when his mother was pregnant she was reading Doctor Zhivago and decided Youri would be a good name for her baby boy. When he was a young man, as a favor to a friend, Youri led some Americans on a wine tour of his home area. Impressed with his knowledge, they urged him to pursue it as his vocation.
The Climats of Bourgogne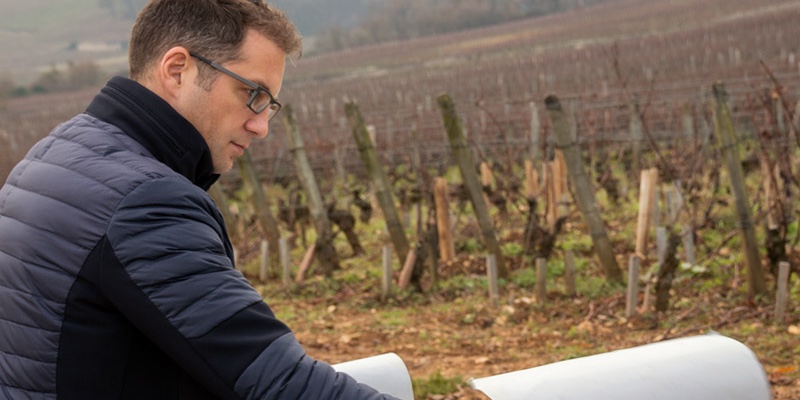 Since that early wine tour, Youri has continued to increase his professionalism and improve his wine tours. During the winter he studies English and meets with wine producers, negotiants, and restaurateurs to make his wine tours memorable. He also studied at the local wine university, L'Institut Guyot in Dijon, to increase his wine knowledge and has written a book, Discovering the Vineyard Climats of Burgundy.
Climat, is the French concept that helped us to finally understand the wines of Burgundy. It was from Youri that we learned that the very basis of Burgundy wine classification — the very foundation of Burgundian wines — is climat, the tiny plots of land, each with a unique soil structure and slope, each with a couple hundred rows of vines, that produce wines that are distinct from the neighboring vineyards only meters away.
We learned this from Youri (and were finally able to grasp the essence of the region's wines) at his roadside "classroom" — the top of one of the ubiquitous stone walls that separate the climats, on the side of a gravel path cutting through these most famous vineyards. With maps and charts he made the Burgundy landscape come alive. We were on our way to Maison Jean-Claude Boisset in the village of Nuits-Saint-Georges, to taste for ourselves a few of the climats of Burgundy.
In the Cellars of Maison Jean-Claude Boisset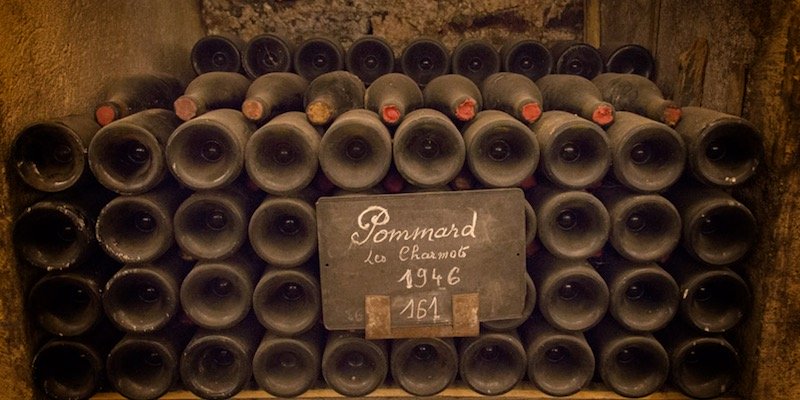 Maison Jean-Claude Boisset is found behind a stone wall, set in a compound that once was a convent for Ursulines nuns, dating back as far as 12th century. It was during the French Revolution that the nuns were forced into exile, leaving behind the solid Burgundian stone buildings. In 1961, an energetic 18-year-old named Jean-Claude Boisset converted the convent into the winery that still bears his name.
There we met up with Bénigne Barbier, the genial manager for the company's VIP customers. He led us down stone steps ("Watch your head!") into the labyrinthine cellars of the former convent. After a few turns the narrow cave opened up into an impressive underground dining room with enough solid oak chairs for a banquet of twenty or thirty people. This, we learned, is the private wine cellar of the Boisset family. Although the Maison is open to the public, only special guests are allowed access here. People like Catherine Deneuve (we saw a rack of the wine she tasted and liked on June 1, 1985) and the lucky few who sign up for Youri's tour.
Tasting the Wines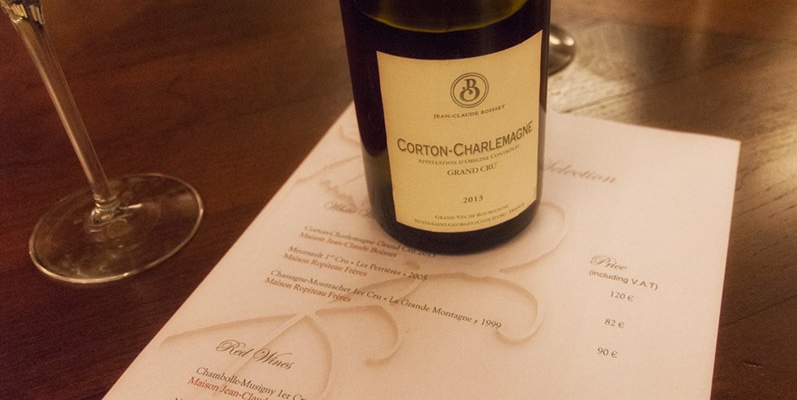 In the private wine cellar Youri handed the reins over to Bénigne Barbier. In front of him were a line of bottles with labels that read like the wine list of your dreams. Before us was truly the best of Burgundy, starting with three white wines — a Corton-Charlemagne Grand Cru from 2013, a Meursault-Perrieres Premier Cru from 2005, and a Chassagne-Montrachet Premier Cru from 1999. It was an explosion of roasted pear, ripe peach, limestone, freshly cut hay, and grapefruit. The Meursault is considered to be the best vintage in the last 30 years.
There were also five red Premieres Crus and Grands Crus going back as far as 1994. Chambertin (apparently Napoleon's fave), Volnay, Nuits-Saint-Georges, Clos de la Roches, and Chambolle-Musigny — all of them names of Burgundy wine legend. The reds were feminine, round, with notes of cherry and blackberry, and hints of cedar.
What's the difference between Premiers Crus and Grands Crus, and what do those terms mean anyway? Youri was able to clearly explains all that to us.
Maison Jean-Claude Boisset
1 Rue de Moulin, Nuits-Saint-George
Visiting Chateau de Meursault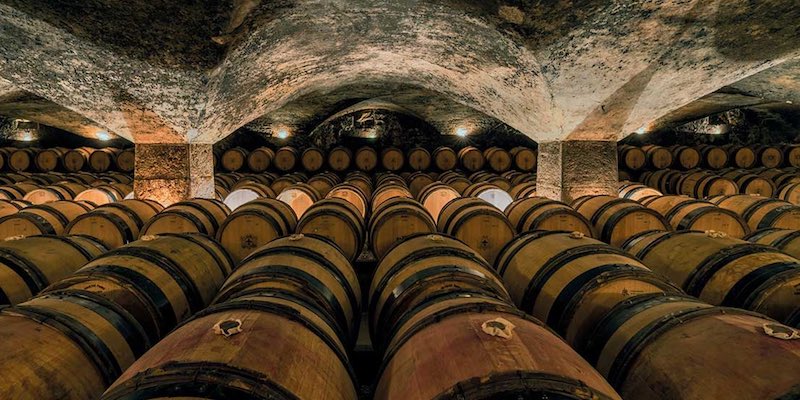 Once again above ground, we drove south towards the Côte de Beaune region and the 12th-century Chateau de Meursault. After a private tour of the caves, we were led past a group of tourists to ascend the carpeted stairs to the chateau's private tasting area. We were seated on red velvet sofas and before us were six bottles — whites from Meursault-Charmes, Meursault-Perriere, Corton Vergennes, and reds from Pommard, Volnay and Corton. Once again, all were Premiers Crus or Grands Crus.
Chateau de Meursault
Rue du Moulin Foulot, Mersault
Bourgogne Gold Tours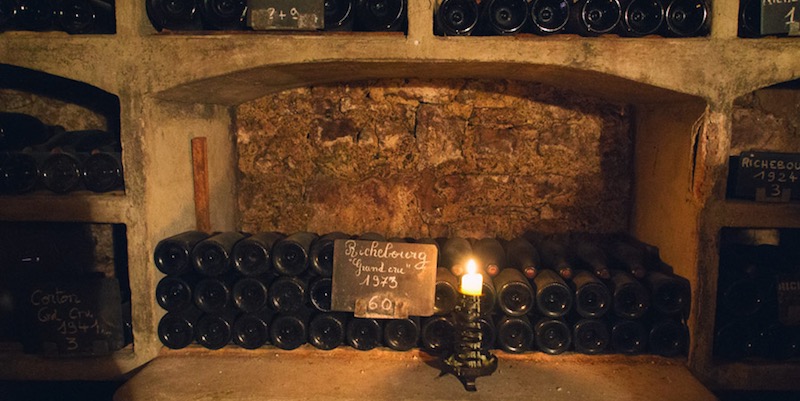 If our wish was to feel like VIPs, our wish was granted, and Youri's Bourgogne Gold Tour got us personal connections with both the wines and the people of Burgundy. It's no wonder that Bourgogne Gold is the number-one ranked wine tour in Burgundy. We didn't know what to expect when we signed on for Youri's tour, but it exceeded anything we could have imagined.
Our brief day with Youri is just a sample of what he offers his clients. He meets travelers wherever is convenient for them — in the towns of Burgundy or trains coming from Paris — and gives them a full day of wine tastings, vineyard tours, and an in-depth understanding of Burgundy wines. Most tours focus on one or two of the sub-regions of the wine country, such as Côte de Beaune or Côte de Nuits. (Don't worry, he'll explain clearly what each region entails.)
To learn more or to book your private Burgundy wine tour send Youri an email or visit the Bourgogne Gold Tour website. (On the site's top menu click on "Wine Tours" and then "Private Wine Tours".)
How to Take the High-Speed Train from Paris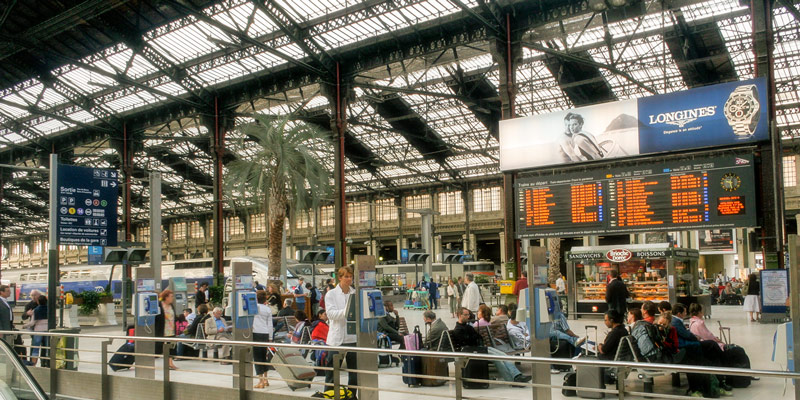 What we especially like about Youri's superb wine tours is that you're able to experience them on a day trip from Paris. Catch the TGV high-speed train from Gare de Lyon in Paris (photo above) to Dijon Ville, the TGV station in Dijon, where Youri or one of his team will personally pick you up to beging your wine adventure. The train takes about ninety minutes and there are morning trains at around 7:00 AM and 8:00 AM. At the end of your day, return trains run at 6:00 PM, 7:00 PM, 7:30 PM, and 8:30 PM. (Subject to change, check the current schedule when you book.)
You can buy tickets at any train station in Paris or buy them in advance, before you leave home, so you have everything arranged before you go. That's our preferred option, and it's become ridiculously easy to bu e-tickets online. You'll want tickets from "Paris Gare de Lyon" to "Dijon Ville" and be sure to choose only TGV high-speed options that take just over one hour and thirty minutes or so. (Less than two hours, in any case.)