There are more than 1500 hotels in Paris. How can you find the perfect accommodation that suits your needs and desires? Don't worry, we're here to help you do just that. We'll start by explaining the city's neighborhoods, what hotel ratings mean, and the types of hotels you'll find in Paris. Then we'll guide you through the process of choosing a hotel that will make your trip even more memorable.

Spoiler Alert…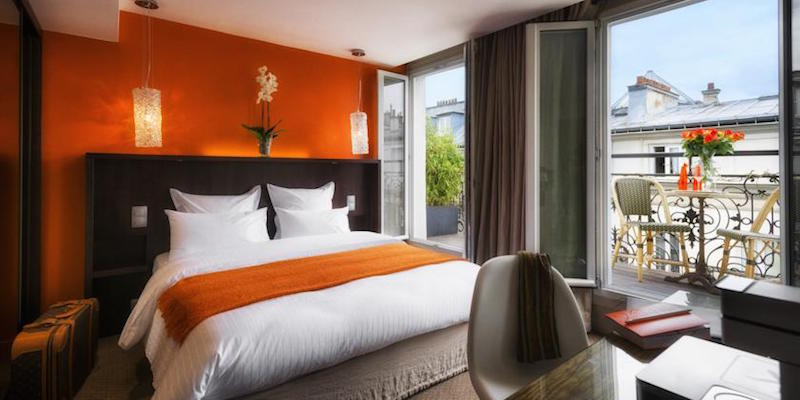 There are two types of travelers –
1 — Those for whom a hotel is only a bed and a place to leave your luggage. These travelers reason that, since they want to spend all their time exploring the City of Light, why spend more money than you have to on a hotel? And then there are —
2 — Travelers who want a complete experience, who want to make the most of their short time in Paris, who want to be treated just a little bit special. For these folks a great hotel experience is part of the package — be it romantic, charming, cozy, or downright luxurious.
We, dear Reader, are most definitely in the latter group. And we want you, too, to feel special while you're in Paris — to make every aspect of your trip something to look back on with fondness. We don't want to direct you to uncomfortable accommodations or hotels located in the outer limits of Paris. When we send you to Paris we want you to have a nice level of comfort, even in hotels that are affordable. Those are exactly, and only, the types of hotels we'll recommend.
Let's start with a little bit of basic Paris hotel information.

What to Look (Out) For
Floor Numbering
In France, there is the ground floor (rez de chaussée) and above that is the first floor (premier étage) — although it's what is called the second floor in North America. So, remember that, if you book a room on the 2eme étage, you'll have two flights of stairs to climb, and so on. Keep that in mind when you choose a Paris hotel. And that leads us to —
Elevators
It's very rare to find a hotel that does not have an elevator, but be sure to check. It's also very rare to find a hotel with a large elevator. The buildings in the center of Paris date from before the invention of lifts, as our British friends call them, and they have been retrofitted into whatever small space can be found. You may have to send your bags up in more that one trip.
Getting Around
The easiest and best way to get around in Paris is to use the Metro system. It's cheap, easy, safe and gets you anywhere you want to go on one ticket. So, try to choose a hotel that is convenient to a Metro station.

Select the Neighborhood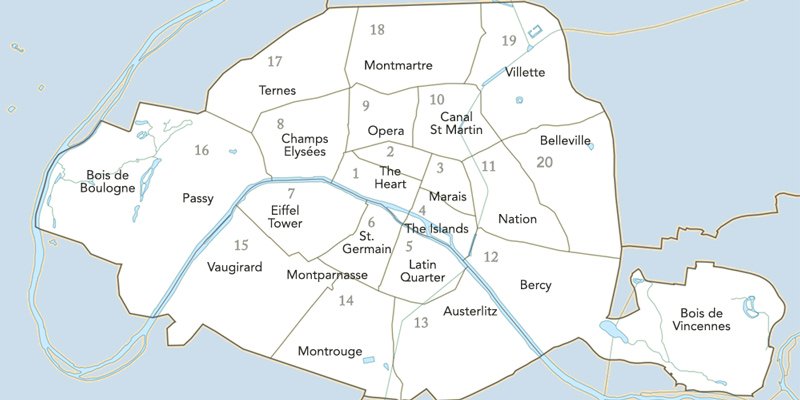 Our advice is simple. You're going to want to be located in a central neighborhood, near a Metro stop, with a boulangerie nearby, and close to the things you want to see. If you have a room with a view, so much the better! Paris has seventeen official administrative districts, called arrondissements, but we also like to think of Paris as a collection of distinct neighborhoods that may or may not be defined by an arrondissement. (Side note: in 2020 arrondissements 1 through 4 were amalgamated into one administrative district, now called Paris Central.)
Because Paris has such a great Metro and bus system, we sometimes choose to stay in one of the higher-numbered arrondissements, like the 15th or the 17th. As long as we're near a Metro station it's easy to get anywhere we want to go. That said, here are the areas we like staying in the most —

Paris Hotel Classification – The Star System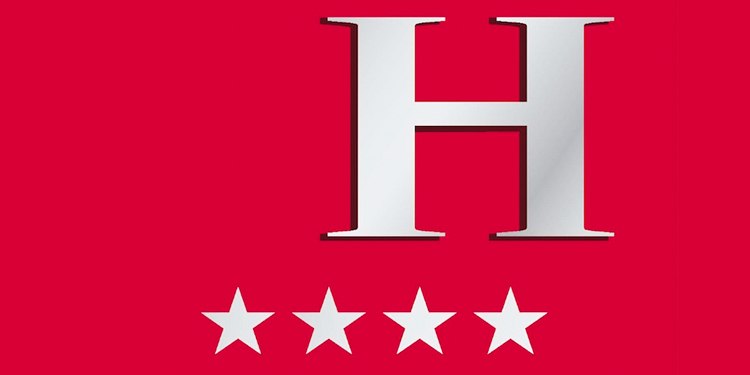 On virtually every hotel building, website, booking site or review you're bound to see each hotel rated with stars. How do you interpret these ratings? Well, there are stars and then there are stars.
An official French government tourist agency inspects all hotels and awards between one and five stars, or — at the top of the heap — the ultra-luxe "Palace" designation. The government rating system is based on room size, bathrooms (hotels with shared bathrooms can't get above one star), the size of the reception area, if the staff speak another European language, and, for the four and five-star ratings, valet parking, room service, and larger rooms.
The handful of hotels that are awarded the Palace designation have things like Michelin-starred restaurants, a high staff-to-guest ratio, luxurious decor, and usually a spa and pool.
However, most reviewers devise their own rating systems. Our system, for instance, is based on guest ratings, their experience, the French government star rating, and our own experience. We don't rate only by the government system, but it certainly influences us in things like room size, staffing, amenities, and decor. In the end, we only recommend hotels that have superior offerings and superior ratings. We try to include as many factors as possible. (Of course, a 3-star hotel we recommend is likely be a bit less posh than a 4-star hotel, and will cost less, too!)
Check our recommendations in the following categories –

What to Expect From a Paris Hotel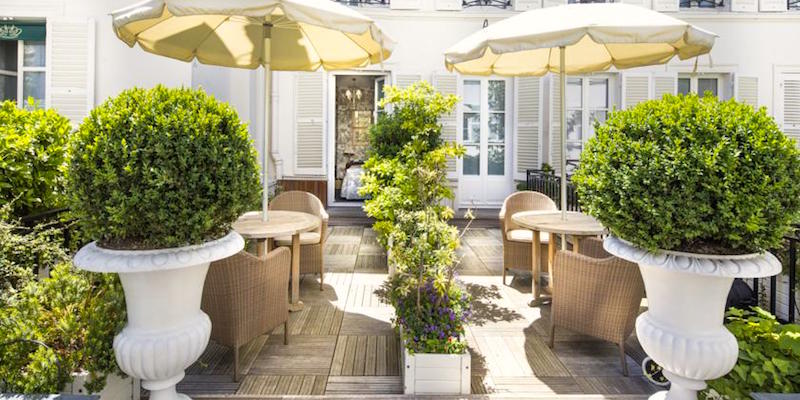 Size
Compared to what you may be used to, Paris is a crowded, expensive city where space is at a premium. So it's not surprising that, in general, Paris hotel rooms will likely be smaller than accommodations you've had in other cities.
Expect to be a little cozy, but that doesn't have to mean uncomfortable. Look for rooms with enough storage space for your clothes, luggage and other items. Being able to keep a room neat and tidy will make it that much more comfortable. If you're going to have a computer, find a room that has desk space and free WIFI as well. Oddly, some of the most expensive hotels may still charge a fee for Internet connection.


Service
Except in upper-tier and luxury hotels, don't expect help getting your luggage to your room. If you need help, though, don't hesitate to ask when you check in. (Another reason to pack light!)
Room service is not a common feature in Paris, except, again, in upper-tier hotels. Most hotels do offer a breakfast (often in a converted basement cave) but we recommend you instead go to a nearby boulangerie or café for croissants and café crême. By the way, don't expect an "English" or "American" style breakfast in Paris. It's more normally coffee and pastry, perhaps with some fruit.