10 Best Cheese Shops In Paris – Most Of Them Are Run By Women
Whether it's an oozing Vacherin Mont d'Or or a ripe Camembert made with unpasteurized milk, savoring the bounty of French cheeses is a culinary highlight of any visit to Paris. There are hundreds of great fromageries to choose from, so we narrowed the field by featuring the top women fromagères and affineurs in the city. Many are family businesses passed on from father to daughter, like Fromagerie Chez Virginie; or father to son, like Jouannnault; or mother to son and daughter at Marie Quatrehomme.
Parisian fromageries are found in every quartier, and all are packed with hundreds of cheeses — many are made with raw, unpasteurized milk — created by artisans and farmers with whom the master fromagers have worked for decades and, in some cases, for generations. The best of of these fromagères are also affineurs — cheese-aging experts who know how to keep cheeses in just the right conditions to reach full maturity and taste their very best. Let's take a virtual spin through the arrondissements to map out your next Parisian cheese adventure.

Discover What's On When You're Here...
Discover What's On When You're Here
1. Salon du Fromage Hisada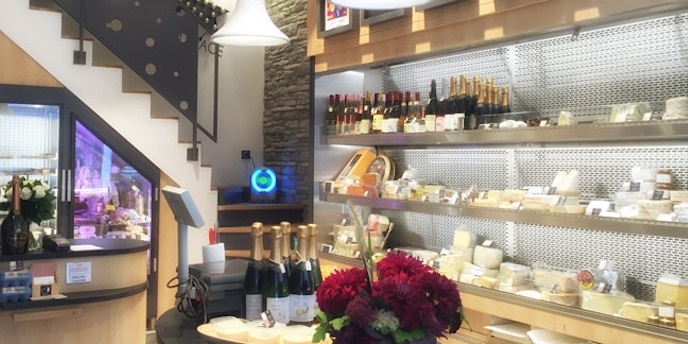 Madame Hisada's background is impressive. She opened her first cheese shop in 1985 in Tokyo. and a decade later was awarded a medal from the Confrérie des Chevaliers du Taste de France (you might not know what that is — but it's a good thing!). She's also received a coveted Master Cheesemaker award from the Guilde des Fromagers, the cheese guild of France. Her shop has a small tasting salon where you can sample the cheeses offered in the store. To please her sophisticated Parisian clientele, Hisada adds Asian touches to her creations — mozzarella topped with a cherry leaf, wasabi-flavored fresh goat cheese, and cheese pairings with Japanese whiskey and sakes.

2. Jouannault – Mâitre Fromager Affineur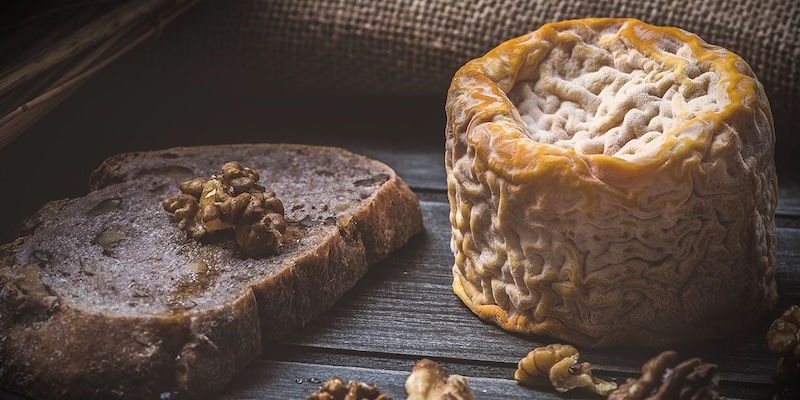 Since 1990, Maryse and her husband William have been providing cheeses to the good people of the Marais. Now, daughter Priscilla and husband Nicolas have joined the family business. In the shop are dazzling displays of Comté, crottin fermier, Gruyere, Saint Marcelin, and Valencay. The tidy shop is found around the corner from the Marché des Enfant Rouges.
3. Androuet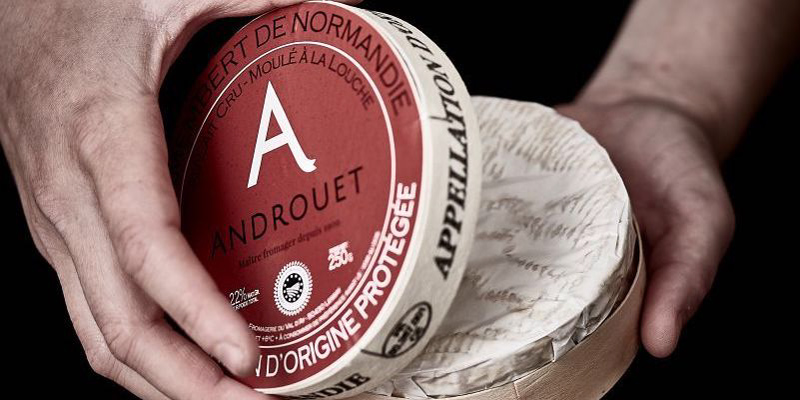 Considered the grandfather of fromageries, Androuet has been supplying Parisians with fine cheese since 1909. One of our favorites is the Brie Noir de Nanteuil, a strong cow cheese aged for up to 12 months. We also love Palet de Bourgogne, a creamy cow cheese similar to Epoisses but smaller in size and bathed in marc brandy. Their flagship store is on Rue Mouffetard (in the photo), but there are nine other shops in the Paris region.

4. Laurent Dubois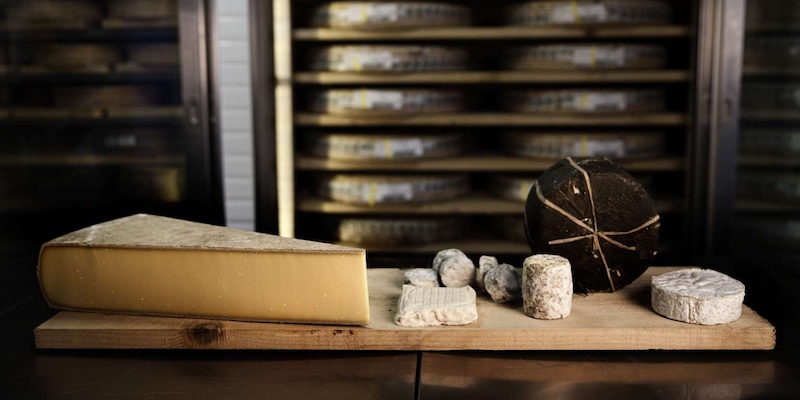 Laurent Dubois, awarded the Meilleur Ouvrier de France (MOF), the highest honor the French government bestows on craftspeople, is passionate about cheese. Try his aged Comté, brebis (sheep cheese)from the Pyrenées, and chèvres selected from small producers. Dubois likes to age some of his cheeses past the point other affineurs are willing to go. Taste his Roquefort layered with quince paste or the Camembert stuffed with Marscapone and apples. There are four shops in Paris, in the 4th, 5th, 8th, and 15th Arrondissements. Check the website for addresses.
5. Fromagerie Barthelemy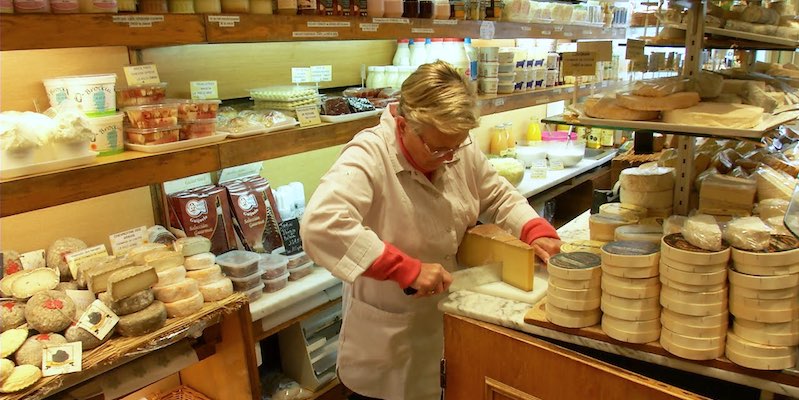 We've heard that Charlotte Gainsbourg and Catherine Deneuve have been regular shoppers at Nicole Barthelemy's (the shop's founder) jewel-sized cheese shop in the 7th Arrondissement. If you make it here, be sure to try the house specialty — a light and airy Fontainebleau mousse-like cheese

6. Fromagerie Griffon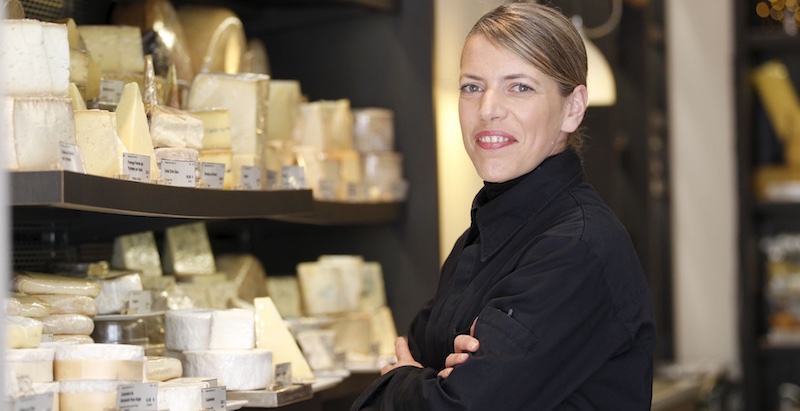 After a long apprenticeship with famous fromager Laurent Dubois, Claire Griffon struck out on her own in a pretty shop near the Eiffel Tower. Griffon has a special fondness for aged cèvre — try her marinated chèvre in a bath of olive oil and herbs. But there's more to her fromagerie than chèvre with more than 200 carefully aged cheeses found in the shop.
7. Fromagerie Quatrehomme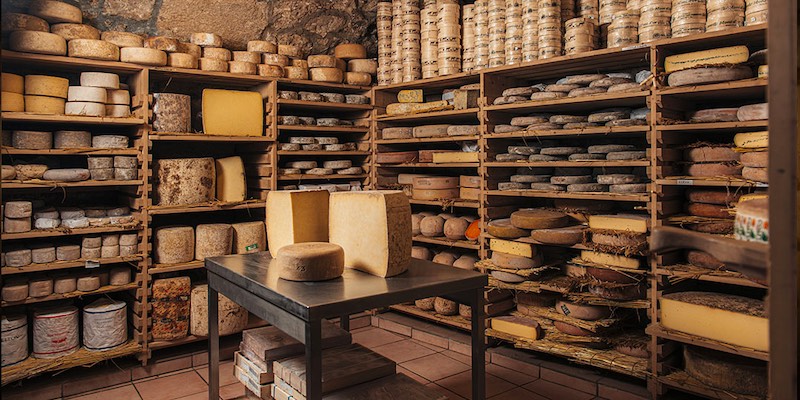 Something of a living legend in her homeland, Marie Quatrehomme was the first woman to win the coveted Maître Ouvrier de France. Famous for her Beaufort and Saint Marcellin cheeses, she is known for slow aging her cheeses at cool temperatures. In recent years her two grown children, Nathalie and Maxime, joined the family business. In addition to the Rue de Sèvres shop (the one we're most familiar with) there are now four other locations in Paris.

8. Fromagerie Cantin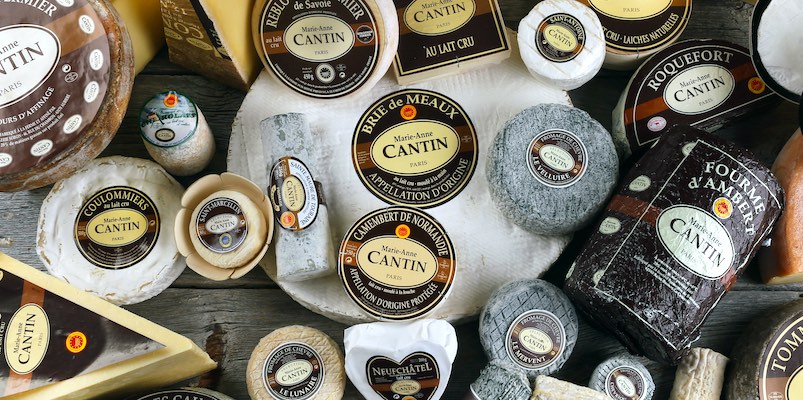 Marie-Anne Cantin's shop has been at this location in the Rue Cler market since 1950, founded by her father, Christian Cantin, who was a big cheese in the Guilde des Fromagers — an organization that honors French cheesemakers and sellers (there's an international branch as well). Marie-Anne carries on the family tradition by aging small-batch cheeses in five separate cellars. Be sure to sample her aged Comté and her tangy Roquefort on pain d'épices (spice bread).
9. Fromagerie Martine Dubois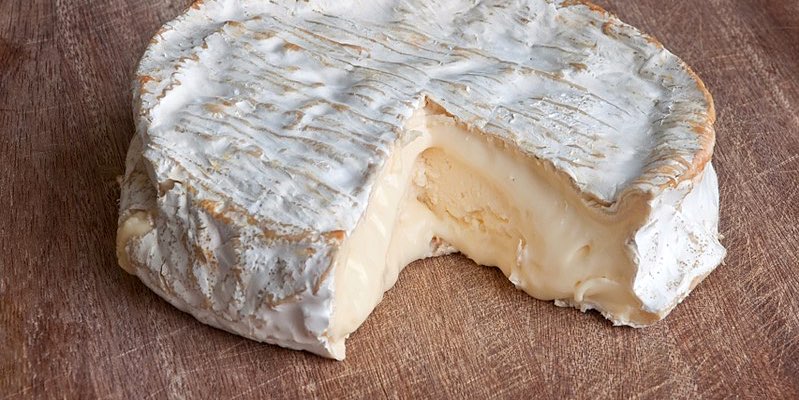 Martine has been hard at work at this location since 1975. In fact, she was born on the very street where her cheese shop is located, Rue Tocqueville in the 17th, a ten-minute walk from Parc Monceau. The house specialities are Coulommier and Tomme de la Mer, wrapped in seaweed.
10. Fromagerie Chez Virginie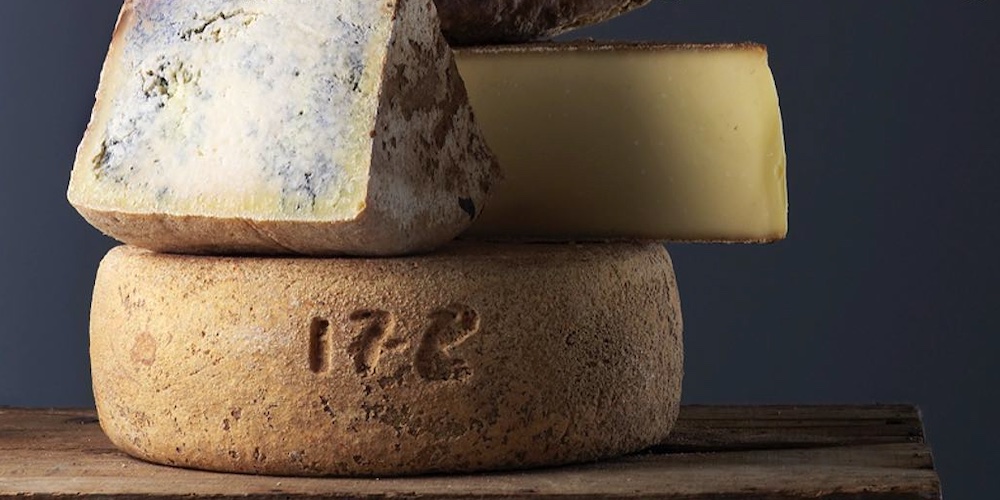 It's worth a trip up the hill to Montmartre to sample Virginie Boularouah's selection of exclusively raw-milk cheeses. She is a third generation fromagères-affineurs with a master's knack for aging cheese to perfection. Once freshly-made cheeses are delivered to Virginie's shop, she matures then in curing cellars from two weeks to several months before offering them for sale. In addition to the Rue Damrémont shop there is another location at 125 Rue Caulaincourt, also in Montmartre.

BONUS – Alléosse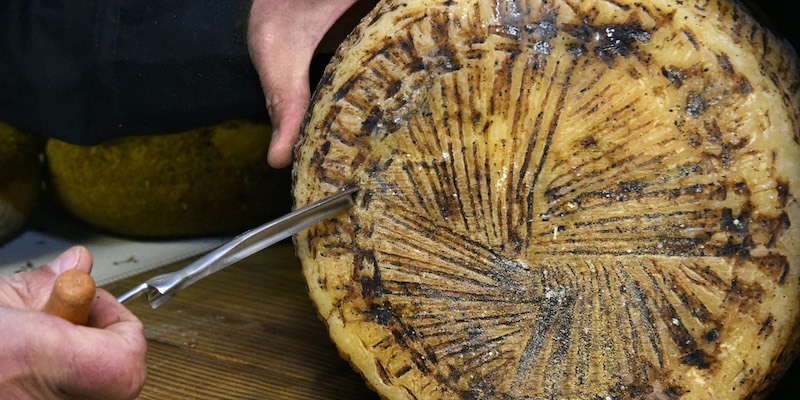 We know we promised the 10 best cheese shops in Paris, but we couldn't leave this one off the list. Tucked into our old neighborhood and favorite food market street of Rue Poncelet is Alléosse, another family fromagerie. The vast cellars cover 3,000 square feet with separate areas for different cheeses – sheep cheeses, goat cheeses, cow cheeses, and black truffle cheeses. Keep your eyes open for the Clacbitou Fermier, an aged goat cheese from Burgundy with a firm texture and a clean taste. Also try the Reblochon de Savoie, a soft, supple and fragrant cheese from the Rhône-Alpes.