The Paris Explorer – Glorious Places, New Favorites & Hidden Gems
2,000 years of a complicated and varied history has created a Paris that is deep — there's just so much to see and do and learn and enjoy. In addition to its iconic monuments and buildings and restaurants and parks there are hundreds — thousands — of hidden gems that give us great pleasure to discover and joy to visit again. And that's what these articles are all about.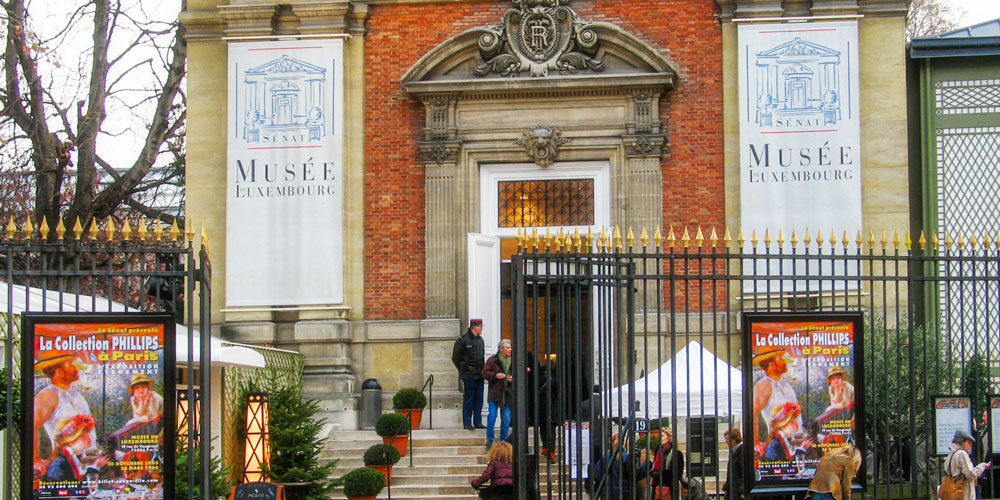 Best, loveliest, greatest — these are the superlatives we're used to hearing when we talk about Paris. The loveliest city, the best museums, the greatest trip. But now, let's look at other Paris extremes like tallest, steepest, and even narrowest. Tallest building, steepest street, narrowest sidewalk.
There's a lot to learn about a city with 2,000 years of history, and we've compiled ten more trivial but interesting facts to fill the Paris part of your brain and widen even the narrowest perspectives!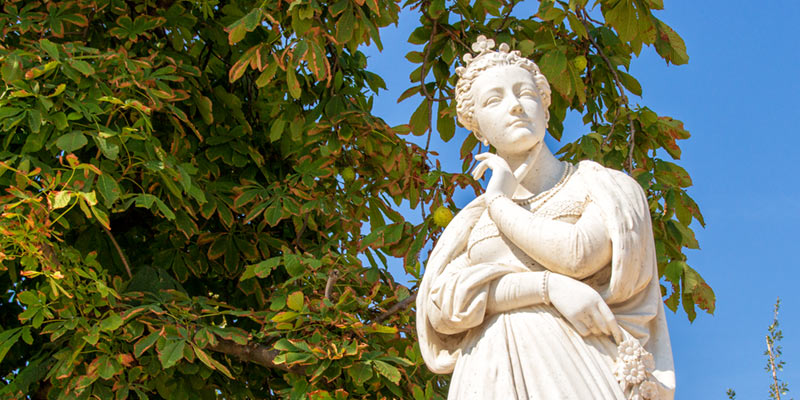 The idyllic Jardin du Luxembourg in the heart of the 6th Arrondissement is filled with trees, flowerbeds, tennis courts, fountains, and sculpture. Twenty of the most prominent statues honor queens and other illustrious women from the history of France — from the patron saint of Paris, Genevieve (423-512) to Anne Marie Louise d'Orleans, the wealthiest woman in Europe in 1695.
Let's visit the statues one by one, and learn about these famous queens, saints, and celebrities.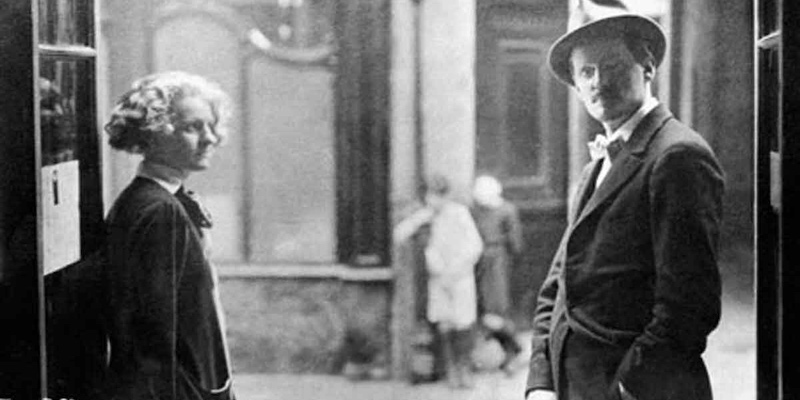 After World War I the Left Bank of Paris attracted scores of writers and artists, many of them Americans who become the core of what we know as the Lost Generation. Henry Miller, for example, moved to Paris in 1930 because he thought he could live a more dignified life in poverty here than in the USA. Other literary ex-pats who spent time in Left Bank neighborhoods include Ernest Hemingway, F Scott Fitzgerald, Ezra Pound, James Joyce, and George Orwell.
When in Paris it's fun to stroll among the rues and boulevards to visit the haunts of these now-famous writers. We've made it easy to do with a literary walking itinerary of the Left Bank.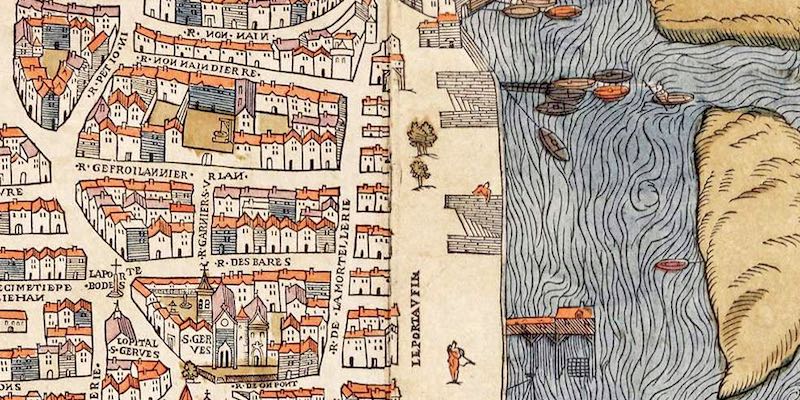 Rue des Barres is a short street with a long history. Only 130 metres in length, it takes the walker from near the banks of the Seine into the Marais. Named after the barriers built across the Seine to halt Viking invaders, it was also home to the captain of the Queen's Bodyguards, who famously insulted Louis XIV — with dire consequences.
Impressionists In Paris – What They Painted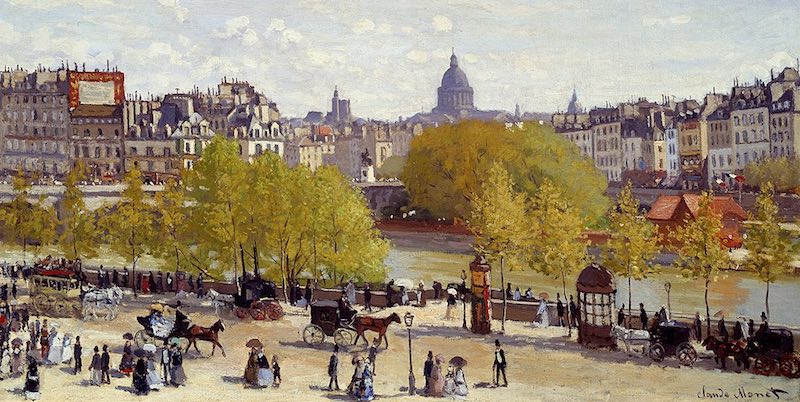 Impressionism wasn't just about fields and flowers and painting en plein aire — although it was all those things. You may not have known that many Impressionist artists lived in Paris for at least part of the time and painted scenes of the city's daily life. Today, we find it fascinating to travel around Paris and visit the sights that those artists painted — and to try to see the scenes with their eyes.
Come with us on a virtual tour of 10 sites in Paris that the Impressionists saw.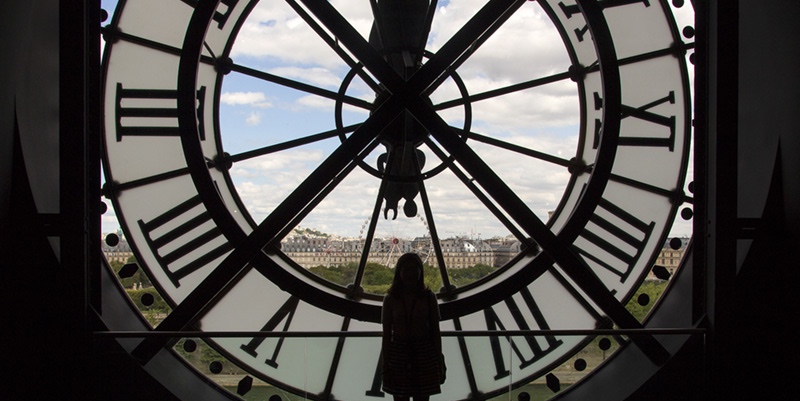 There's so much wonder to behold in Paris that sometimes you can lose a sense of time. Whenever that happens, cast your eye upward and you might be lucky enough to be gazing at one of the magnificent architectural clocks of the city. These are found on historic churches, public buildings, and appropriately, train stations. Let's take a closer look at six of best ways to keep time in a timeless city.
There are nearly forty bridges crossing the Seine in Paris, but only a handful of them are dedicated to pedestrians. These footbridges — "passerelles" in French — help to create a human-scale connection between areas of the Left Bank and the Right Bank. They are often the handiest ways to get between destinations — between Musée Quai Branly (7th Arrondissement) and Palais de Tokyo (16th/8th), for instance. Let's take a stroll along the banks of the Seine and visit a half dozen passerelles.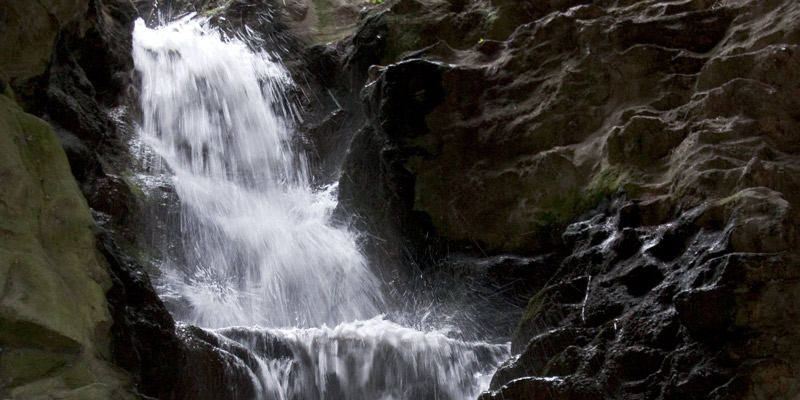 Overall, Paris seems to be a pretty flat city. (That is, if you ignore Montmartre and Belleville.) So, where are the waterfalls? What's more, why are there waterfalls? We'll reveal all — where to find the waterfalls of Paris, and even who built them.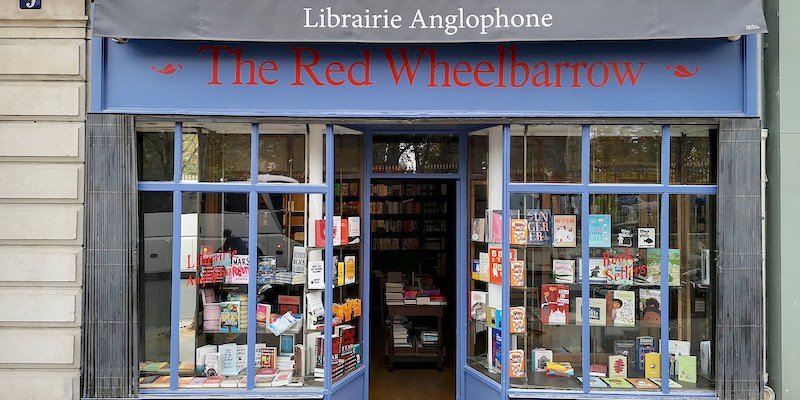 While we love the French language, sometimes we simply want to browse in an English-language bookstore when we're in Paris. From the Marais to Saint-Germain, these are the seven shops we head to — including the return of an old favorite.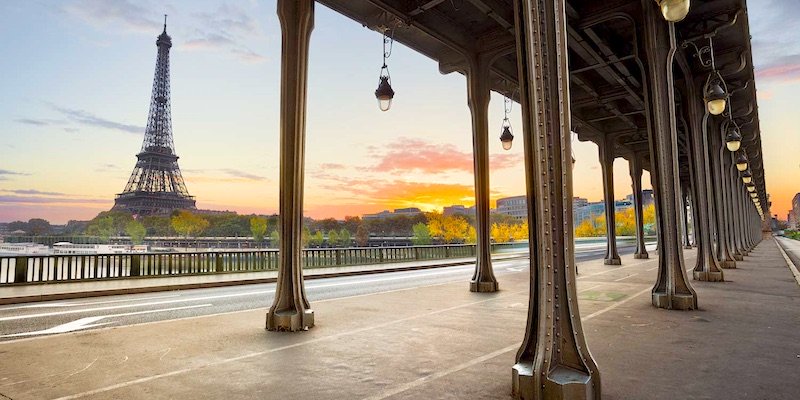 Connecting the 15 and 16 Arrondissements near the Eiffel Tower is Pont de Bir-Hakeim, an early 20th-century bridge spanning the river Seine. It's another Belle Epoque beauty, with decorated yet functional iron columns, sculptures, and a fabulous view of the Tower.
How this central Paris bridge — with lanes for cars, bikes, pedestrians, and even the Metro — came to be named after a remote watering hole in the Libyan desert is just part of its fascinating story.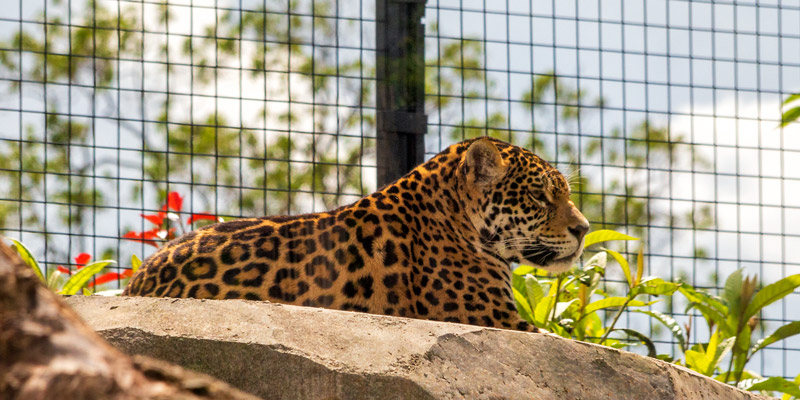 The nobility of France enjoyed the wonders of nature and sent out missions to gather exotic animals of all kinds from every corner of the globe to create their own private ménageries. The kings of Paris are long gone, but what was once exclusively for the aristocracy is now available to everyone at the city's aquariums, terrariums & zoos. Let's grab our gear and take a safari in the City of Lights.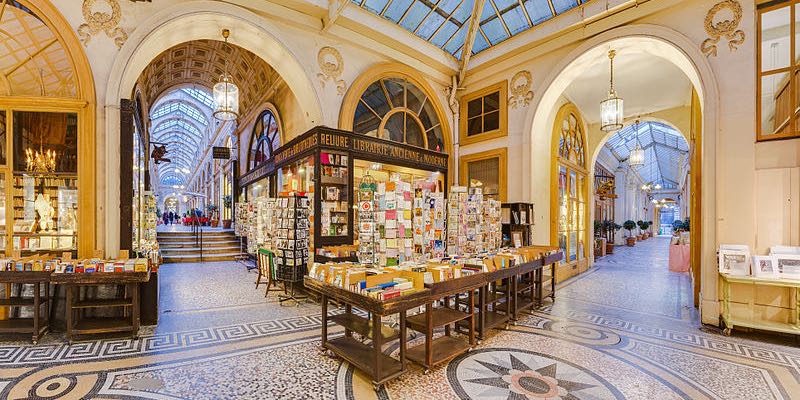 Galerie Vivienne, photo Wikimedia by Benh Lieu Song
You can make a case that the 18th-century arcades of Paris were the world's first shopping malls — even though they were much more pleasant places to be in than today's. It was due to innovations in technology and the growth of the consumer class that these innovative galleries were able to be built and thrive. There once were 150 shopping arcades in Paris. Today, you can still discover a fascinating bit of hidden Paris history at some of them. We explore the top five.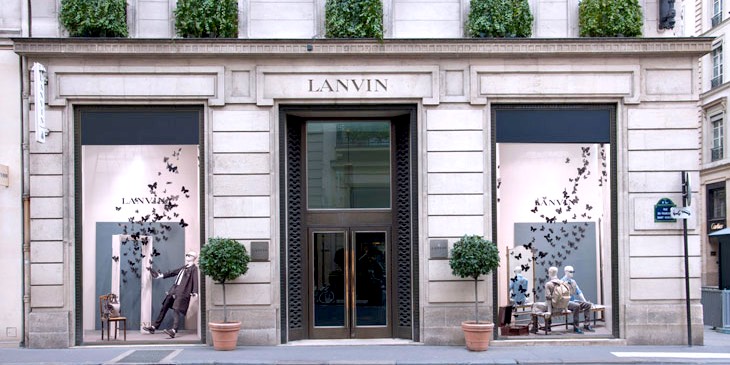 That Paris became and remains a fashion capital is at least partly due to five people who founded haute couture houses that still retain their names. Christian Dior, Coco Chanel, Jeanne Lanvin, Thierry Hermès, and Louis Vuitton all started out with small shops and boutiques in Paris and left behind a legacy of fashion excellence that carries on to this day. Let's visit their flagships stores, most of them still in their original locations in Paris.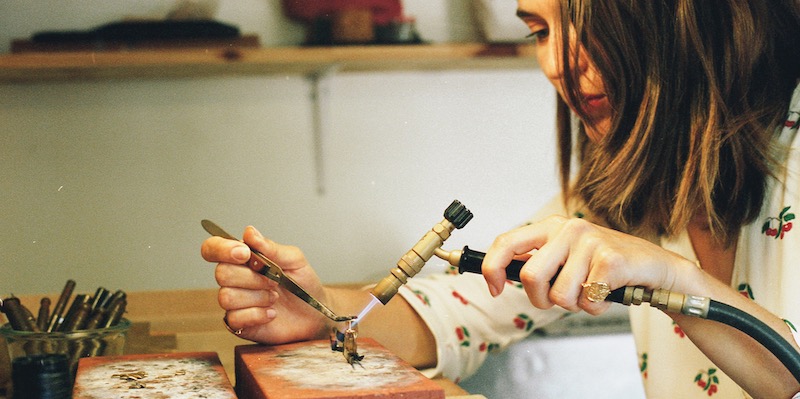 Photo Margi Darika Atelier
The fine art of fine shopping is alive and well in Paris with the work and boutiques of these eight jewelry designers. In a city that celebrates the feminine arts it's appropriate that these bijoux artisans are all craftswomen. Let's take a tour of the best one-of-a-kind jewelry, produced by hand, by Parisiennes.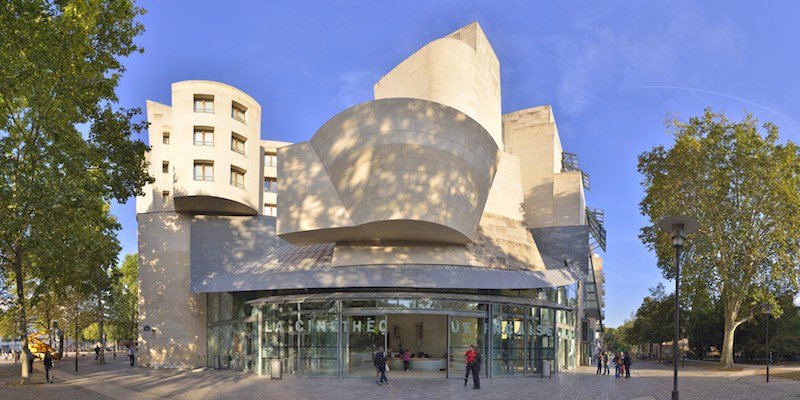 As you can see there's a lot more to the City of Light than famous monuments. Even as a visitor you can feel like an explorer, seeking out little-known sights that deliver a little thrill of pleasure. For instance, there are these 6 out-of-the-way places in Paris you may not have known about, but may just make your time here even more fun.
One of them involves bon-bons ! This is going to be fun.

f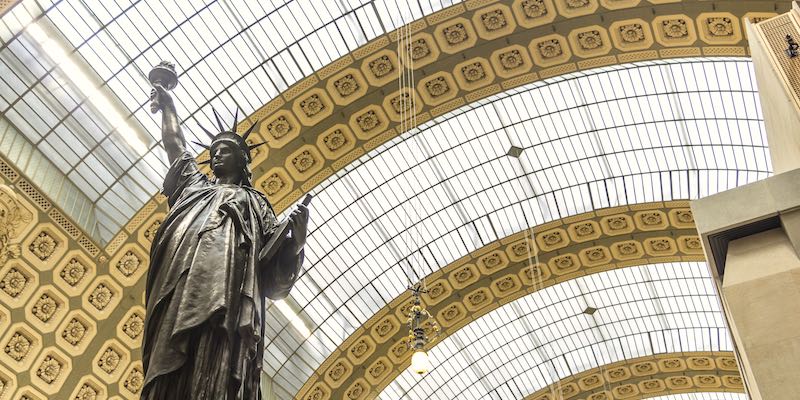 Everyone knows that the Statue of Liberty cuts an imposing presence in New York Harbor. But few people know that Paris is home to a handful of replicas and models of this famous statue. It all makes sense when you remember that Paris is where the idea for the statue was conceived and where it was designed and built — with help from none other than Gustave Eiffel himself.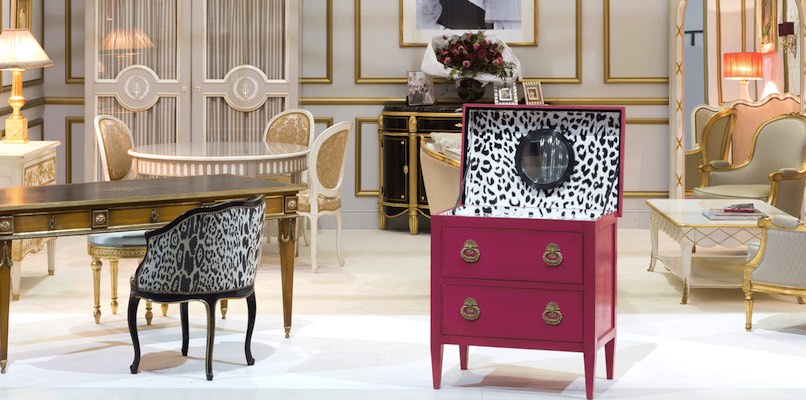 Photo Moissonnier Furniture
Paris seems to have everything for the good life, doesn't it? The best food markets & shops, top fashion boutiques, jewelry designers. And that's also true for the things that surround us in our homes, as found at these eight furniture galleries in Paris where you can find some of the best and freshest furniture, including fun updates on traditional French furniture.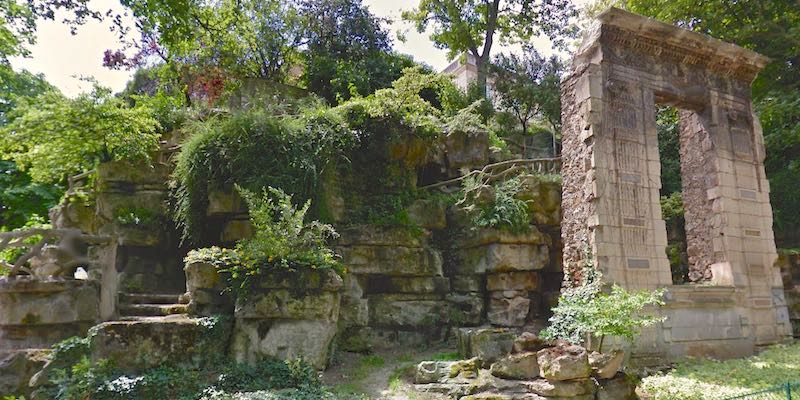 Garden curiosities at Trocadero, photo Google Maps
Paris is a city of green spaces; something like 25% of its area is parkland or gardens of one kind or another. (The large Bois de Boulogne and Bois de Vincennes contribute to this green ratio.) The Jardin des Tuileries and Luxembourg are familiar to almost every one who visits here, but you may not be familiar with the more obscure, but no less interesting, green spaces that we explore in the Garden Curiosities of Paris.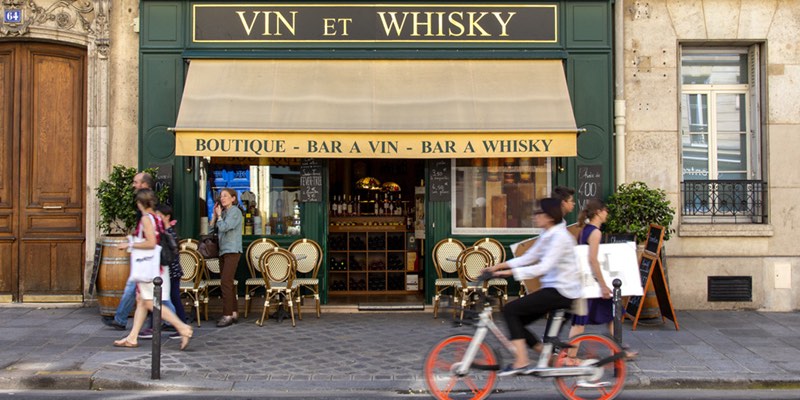 Cutting through the Latin Quarter between the Pantheon and the Jardin des Plantes, Rue Monge is one of our most-loved districts in Paris. Even though it runs through the oldest area in the city, it teems with modern urban life. It also happens to be where you find our #1 top-rated Paris hotel !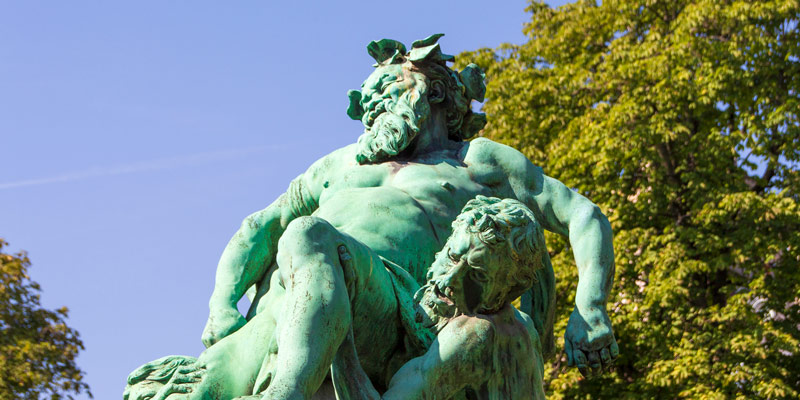 There are many things to discover in this 50-acre park in the center of Paris — ponds, fountains, shaded paths, flower beds, cafes, and lots of sculptures, including these ten interesting works that celebrate famous Parisians, mythology, artists, and writers. Come on, let's go on a little walk in the garden.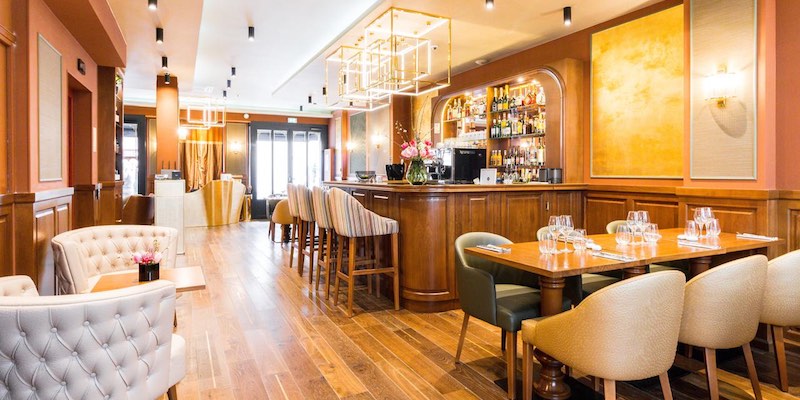 Montmartre seems to be on everyone's list of the top quartiers in Paris, and we're happy to report that the artistic arrondissement has seen improvements and additions this year that make it even more interesting. Musée de la Vie Romantique is showing off its new renovation. Mom'Art Hotel and Hotel Particulier have both had facelifts, and there's a new ice cream store in the neighborhood. Let's take a virtual walk up the hill.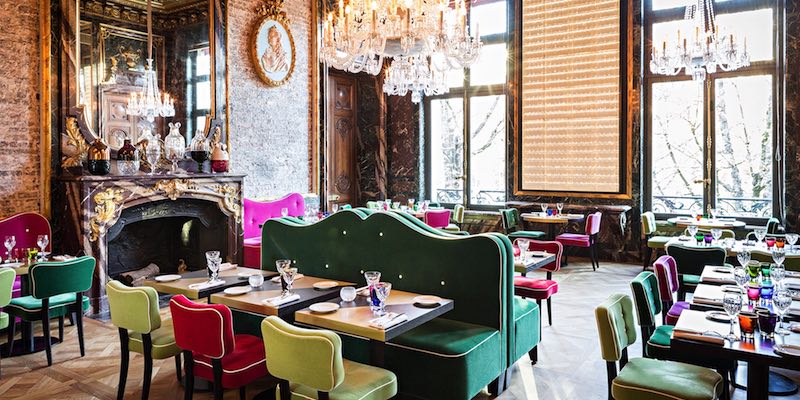 Photo Baccarat's Le Cristal Room
Part museum, part exhibition space, part restaurant, and part boutique, Baccarat's Le Cristal Room in Paris is an homage to this iconic crystal manufacturer still producing at its factory in the Lorraine. Established by Louis XV in 1764, the Paris HQ of Baccarat has been refreshed with a new design incorporating lots of velvet and jewel tones. And, of course, lots of crystal.
Let's wander through the large private mansion in the 16th, have lunch in the restaurant, and maybe pick out a new chandelier for the foyer. Shall we, darling?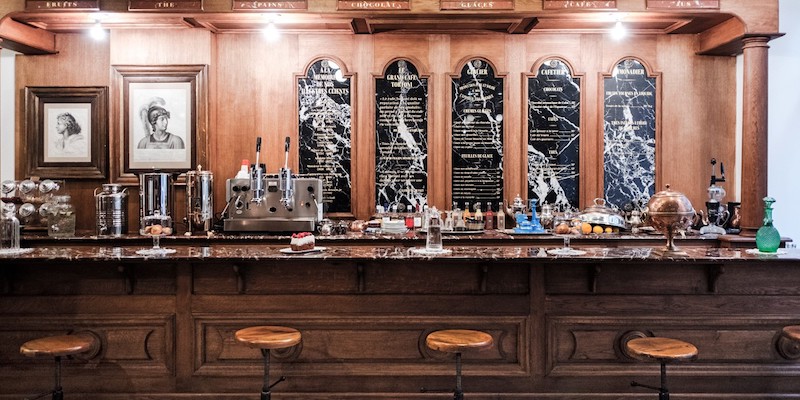 In two of the historic quartiers of Paris — Saint-Germain and the Marais — you will find what may be the most romantic skin care shop in the city. L'Officine Universelle Buly, AKA Buly 1803, takes its inspiration from the character in a Balzac novel who was based on an early 19th-century French fragrance tycoon.
While stepping into Buly 1803 is like stepping back in time, the products at this apothecary and boutique offers updated versions of 19th-century beauty products, using natural ingredients from around the globe.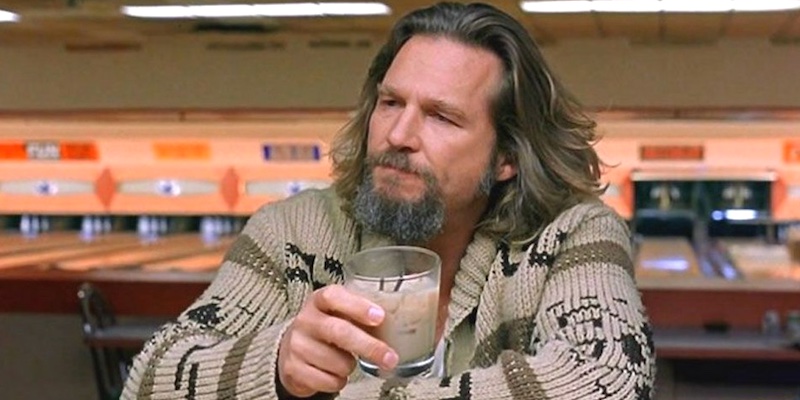 Did you know that Jeff Lebowski — oops, we mean The Dude — has never been to Paris? But, for when he does come, we've created the perfect itinerary of the ten things in Paris the Dude is going to love to do. Let's go bowling and rug shopping and get as high as we can in Paris.