To get into heart of the culinary culture of Paris and France, we heartily recommend these food tours, classes & tastings. You don't really know Paris until you know its food. Fortunately, that's easy to do, even as a visitor. Put aside a couple of mornings or afternoons to explore the food culture of the city on these top-rated food or wine activities. Why not start your time in Paris with A Taste of Montmartre food and wine tour!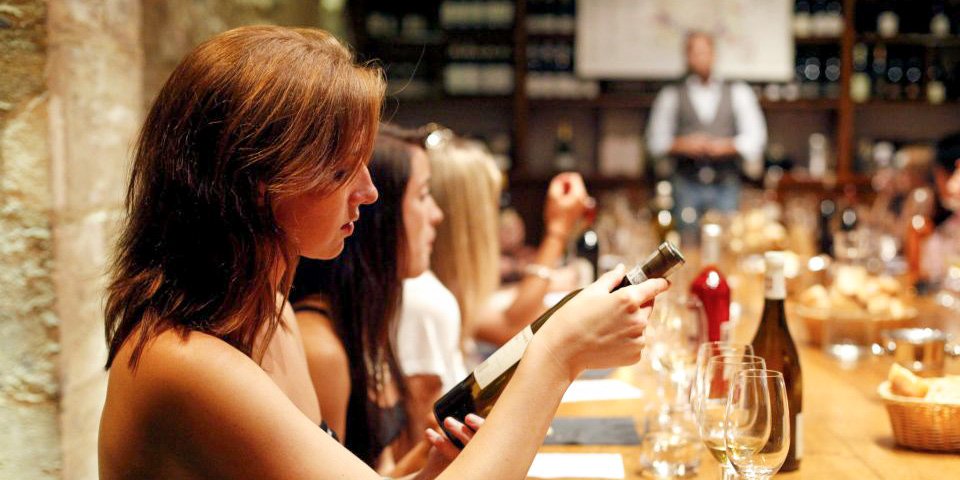 As we said, food & wine are a big part of life for Parisians and visitors alike. And what better place than Paris to learn more about French culinary culture? There are a lot of food-related activities to choose from when you're here, and we've made it easy to decide with our list of the top ten food activities in Paris.
Sign up for cheese & wine tasting in a cheese aging cellar in the Marais. Learn the secrets of making macarons. Or, our personal favorite, a wine and champagne tasting near the Louvre, led by a Master Sommelier.

Paris and its river are even more lovely at night, when everything is alight for your enjoyment. That's why we love to take a dinner cruise along the Seine. It's romantic, it's delicious, it shows off the city at its best. Spend three hours over three or four or five courses with wine and champagne.
Our favorite also turns out to be readers' most highly rated — an unforgettable dinner cruise along the Seine that includes VIP seating, champagne, and live music.
Taste the Wines of France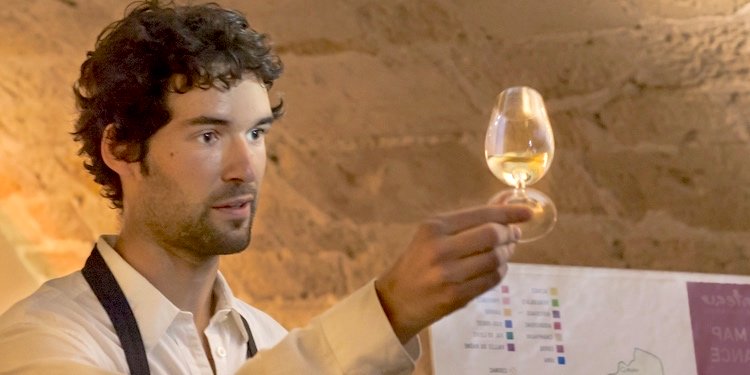 Paris is, of course, well known for its expansive selection of French wine & champagne — the city is awash in the stuff. Being in Paris is the perfect time to learn about the country's offerings, and also learn how to taste wines under the guidance of an expert sommelier. We share our picks of the best wine tastings Paris has to offer. Book a tasting and raise a glass (or three or five) during your time in the city.

Cooking Classes & Food Market Tours
Food tours are great, but one of the best — and most fun — ways of getting into the food culture of Paris is to sign up for a cooking class while you're in the City of Food. A half day spent at a casual cooking school will be a memorable experience that will enhance your visit — and will inspire you to make classic French dishes at home. Did you know you can even take a one day cooking class in the kitchens of the Ritz Hotel?
Chocolate & Pastry Tours of Paris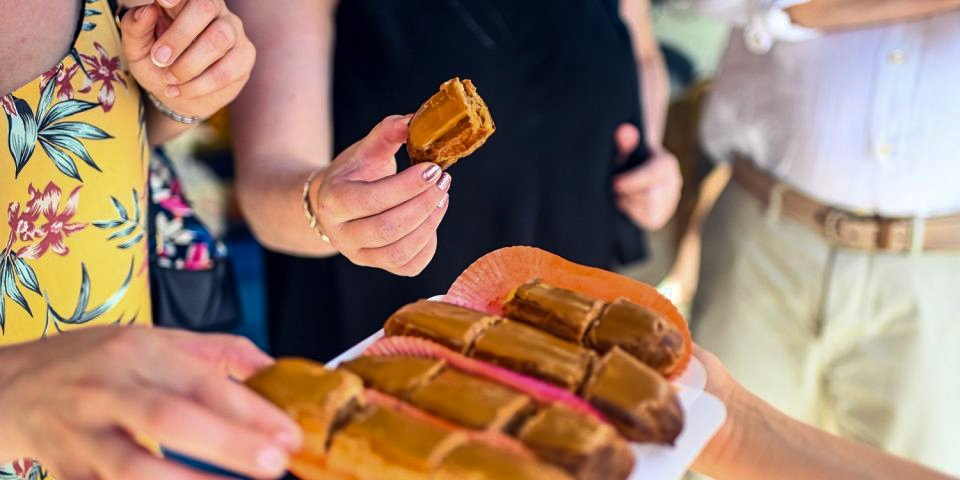 There are hundreds of artisanal chocolate shops found throughout the city. In Paris, chocolate is an art form, as well as a major food group ! We predict that you'll be astounded by the mixture of ingredients and by the clever shapes of chocolate created by the Parisian masters. And, of course, you'll revel in amazing, rich flavors.
It's easy to join a tour that gets you inside the best of their shops, sampling and learning all about chocolate. Our highest recommendation is a very popular chocolate and pastry walking tour.

Taste The Cheeses of France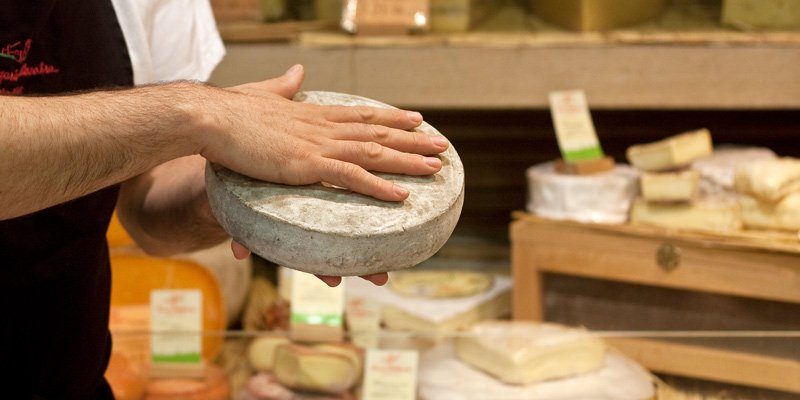 Cheese may be the epitome of Paris food. France produces something like 1,000 types of cheese, and all of them can be found in Paris. Learn more (and sample lots!) by joining a cheese tasting workshop or a cheese walking tour during your visit. Check out the offerings on our cheese platter!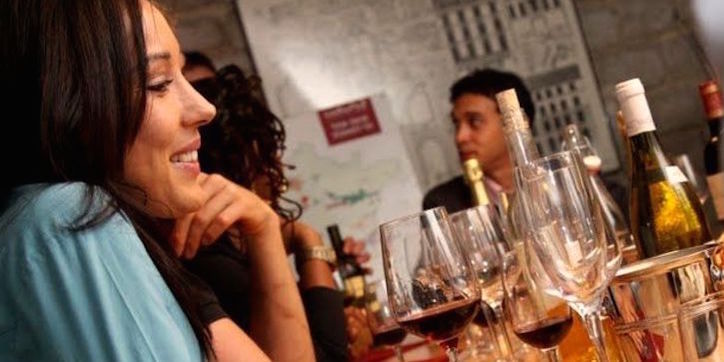 We love to take a break in the middle of a day of Paris sightseeing to "do" lunch. After all, Paris has got to be the best place to have lunch, right? But, we have a few suggestions to make it a little more special — like lunching on the Eiffel Tower or during a cruise down the River Seine. Let's take a look…

In Paris, chocolate is afforded the same kind of interest and respect as wine and cheeses. It's a gourmet speciality with a cadre of expert chocolatiers who have shops throughout the city. Let's go on a virtual tour of five of the most interesting — and most delicious — chocolate shops in the city.
Good Champagne Stops In Paris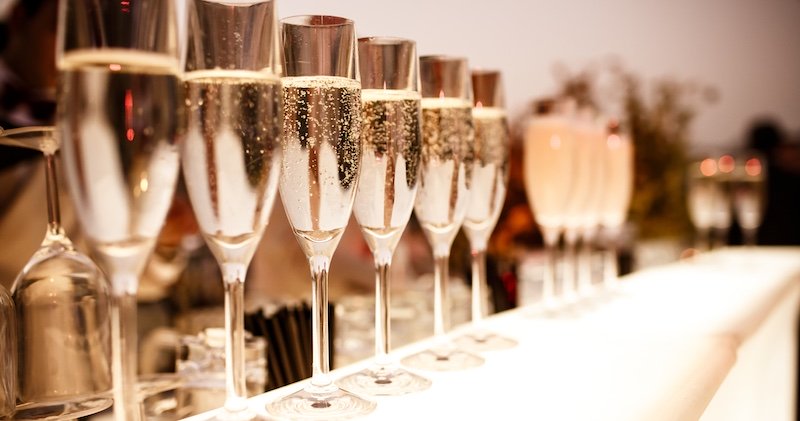 One of our favorite hobbies in Paris is to discover new settings to enjoy a glass of good champagne. And that's not hard to do since champagne is served everywhere — bars, bistros, parks, rooftops, and even on top of the Eiffel Tower ! Let us take you on a virtual bubbly tour.

Tea time is trending in Paris, but it's tea with a French twist — Thé à la Française. We suggest you get on board the tea tray and that you select one of the grande luxury hotels to sample their high teas. At a fraction of what a meal would cost, you get to soak in all the luxury, crême de la crême service, and delicious gateaus and patisseries with a freshly brewed pot of tea. We'll share seven delicious choices.