Opera Bastille Paris – 2019 Calendar Of Performances
Some of the grandest operas productions in the world are staged at Opera Bastille in Paris. Even though it is large — at 2,700 seats — tickets are in heavy demand, so you need to order as far in advance as you can.
This is the place to be if you want to truly experience the magnificence of grand opera. If you only attend one opera in your life, it should be here, at Opera Bastille. The 2019 season has many highlights including grand operas like Verdi's Simon Boccanegra as well as his La Traviata and Otello. Then there's Bizet's endearing masterpiece, Carmen, one that's worth seeing over and over. Check the complete schedule and be sure to book your opera before you leave home.
2019 Paris Opera Performances at Opera Bastille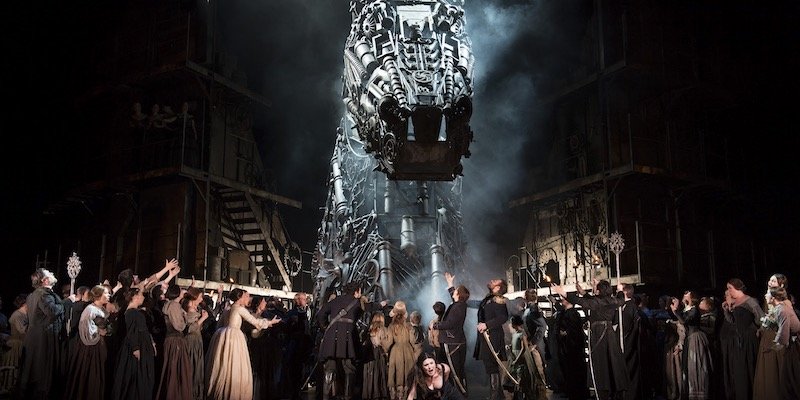 In 1854 Hector Berlioz wrote, "For three years I have been tormented by the idea of a vast opera for which I would like to write both words and music." Based on Virgil's Aeneid, The Trojans breathed new life into the opera world. In French with French and English surtitles.
Opera Bastille
January & February, 2019

Dvorak's emotional story of a water spirit who sacrifices her voice for the love of a prince, finding herself then rejected by both worlds. Performed in Czech with English surtitles.
Opera Bastille
January & February, 2019

Verdi was a great admirer of the English playwrights, and the music in his version of Shakespeare's Othello penetrates the deepest reaches of the human soul, capturing Otello's jealously, Iago's deceit, and Desdemona's unhappiness. Performed in Italian with French and English surtitles.
Opera Bastille
March & April, 2019

Shostakovich's scorching and scandalous trilogy focuses on the tragic destiny of Lady Macbeth of Mtsensk. She falls in love with an employee of her husband and sees suicide as her only option. Sung in Russian with surtitles in English and French.
Opera Bastille
April & May, 2019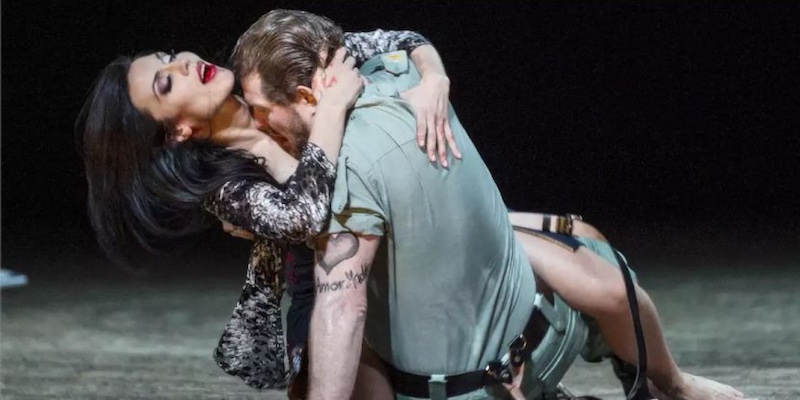 Bizet's masterpiece opera sizzles with passion under the blazing Spanish sun. Director Calixto Bieito's new staging of Carmen has a star-studded cast with Roberto Alagna, Jean-Francois Borras, and Anita Rachvelishvili. Performed in French, with French and English surtitles.
Opera Bastille
April & May, 2019

Mozart's final opera is magical, philosophical, religious and mysterious. Die Zauberflöte is one of the world's most popular opera, and for good reason. Performed in German, with French and English surtitles.
Opera Bastille
April & May, 2019

Puccini's passionate opera captures the essence of love, passion, jealousy and a lust for power and blood. Performed in Italian, with French and English surtitles.
Opera Bastille
May & June 2019

A grand fresco with dramatic twists, Verdi's opera has a reputation for being cursed. In 1960 at the Metropolitan Opera, a famous baritone collapsed and died during a performance. Performed in Italian with surtitles in English and French.
Opera Bastille
June & July, 2019
2019 Opera Performances at Palais Garnier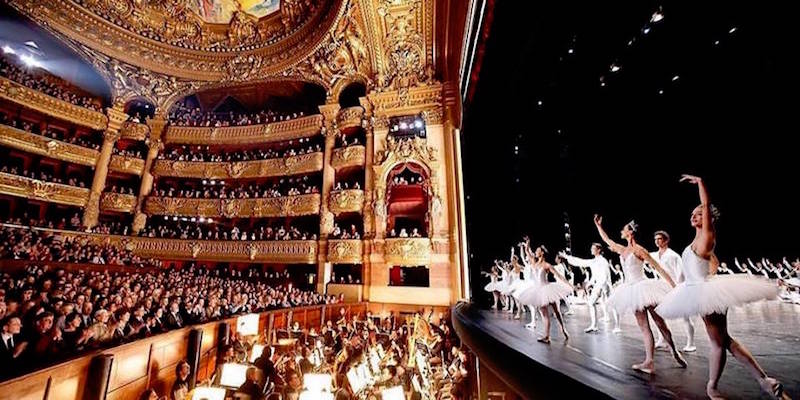 Not all Paris opera performances are staged at Opera Bastille. Many are still performed at our favorite performance hall, the stunning Belle Epoque masterpiece, Palais Garnier. It's here you get the chance to see The Nutcracker, Mozart's Don Giovanni, and a New Year's Eve performance of arias and ballet.

Director Romeo Castellucci returns to the Paris Opera with this oratorio, exploring the metaphysical dimension of the murder of Abel by his brother Cain. Performed in Italian with French and English surtitles.
Opera Bastille
January & February, 2019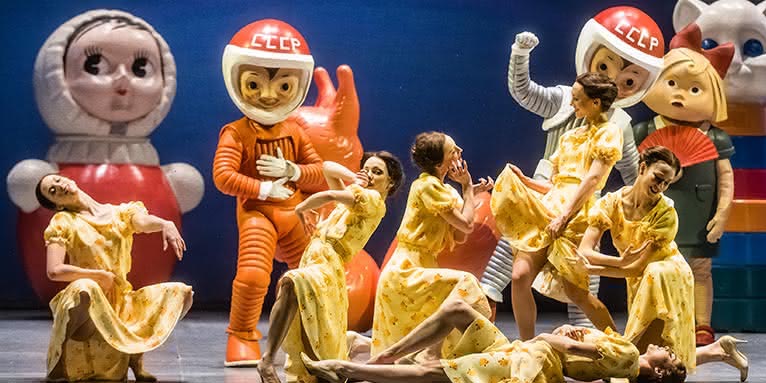 Opera and ballet together on the same stage in one spectacular evening.
Palais Garnier
May & June, 2019

German choreographer Marco Goecke defines his work as a waking dream. Swedish choreographer Pontus Lidberg brings his delicate, light and sensitive work along with Sidi Larbi Cherkaoui's Faun duet to conclude the poetic program.
Palais Garnier
February & March, 2019

Italian director Damiano Michieletto and Michele Mariotti bring this dramatic opera buffa to Paris. Set in 9th-century Rome, the light-hearted story follows a rich bachelor who wants to marry but is deceived by those close to him.
Palais Garnier
March & April, 2019

The classic opera performed in a stunning venue. Sung in Italian, with English and French surtitles.
Palais Garnier
June & July, 2019
History of the Paris Opera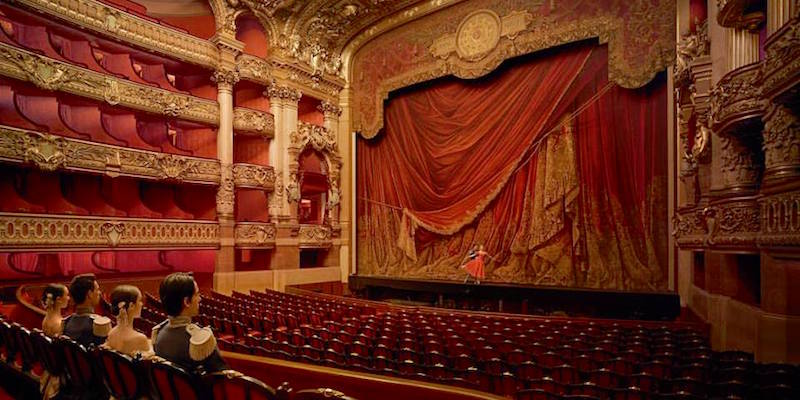 The Paris Opera Company was founded in 1669 by Louis XIV and placed under the direction of Jean-Baptiste Lully. It was officially renamed the Académie Royale de Musique, but was always referred to as Opéra.
Today, under the umbrella of the Opéra National de Paris are ballet and operas, which are performed at the modern Opera Bastille and the historic Palais Garnier. The company's budget is about 200 million euros. Half of it is support from the French government and the remaining comes from ticket sales.
The Paris Opera manages both the Palais Garnier and Opera Bastille and employs a large permanent staff of 170 musicians in the orchestra, 110 singers in the chorus, and 150 dancers in the corps de ballet.
Opera Bastille – The Modernistic Paris Opera House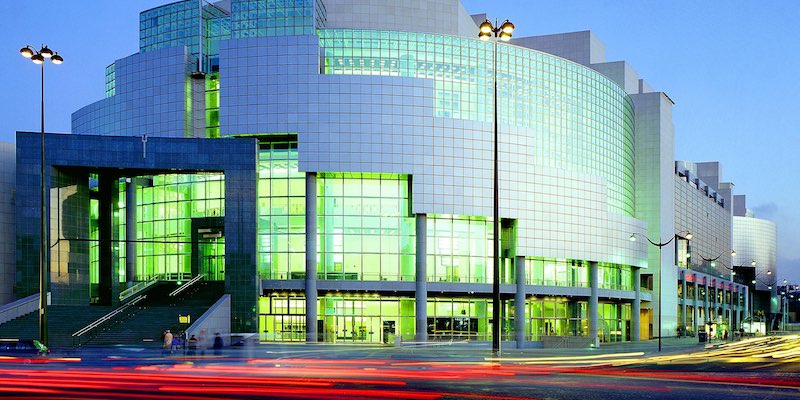 The Palais Garnier served Paris well as a stunning venue for opera for over 100 years. But as opera productions grew larger and more lavish, with more demand for tickets, French President François Mitterand contemplated creating a larger, more modern venue for opera in Paris.
The 200th anniversary of the French Revolution of 1789 was approaching, which had kicked off at the former prison located at Bastille. So what better place to built an opera than at that historic location, to commemorate the Revolution? Of course, there also was the fact that French kings, emperors and presidents simply loved creating grand public works to be remembered by. This would be one of Mitterand's grandest.
A design competition attracted 756 entries, with the award finally going to an unknown architect (just as was the case with Charles Garnier and the 19th-century opera building), born in Uruguay and living in Canada — Carlos Ott. His vision was to create a modern building with walls of glass. The building has been praised for its cutting edge design, its backstage facilities, and for giving each of the 2,700 seats an unrestricted view of the stage.
Problems, scandals and delays plagued the construction. But, even though the building wasn't really completely finished, it was opened with ceremony on July 13, 1998, just one day before Bastille Day and the 200th anniversary of the Revolution.
Opera Bastille Information

Getting to Opera Bastille
Located in the 12th Arrondissement, on the Place de la Bastille, it's easily accessible by Metro, RER & bus.
Address – Place de la Bastille, 75012
Metro — Bastille (Lines 1, 5, 8)
RER — Gare de Lyon (Lines A & C)
Bus — 20, 29, 65, 69, 76, 86, 87, 91

Security Update
For security reasons, luggage and travel bags are not permitted into either Palais Garnier or Opera Bastille. We advise you to leave backpacks in your hotel room. It's highly recommended that you arrive at least 30 minutes before the start of the performance.