Discovering 50 Of The Best Things To Do In Paris For February 2020
It's February in Paris and, given the hundreds of chocolatiers that dot the cityscape — along with champagne vendors, flower shops, and parfumiers — celebrating the month of love and romance will be a melt-in-your-mouth experience.
Of course, there are many other events and glorious things to do in February. Paris is chockablock with operas, classical music concerts, and ballets performed at landmark locations like Opera Bastille and Palais Garnier.
Most Popular Activities
Things to Do in Paris February 2020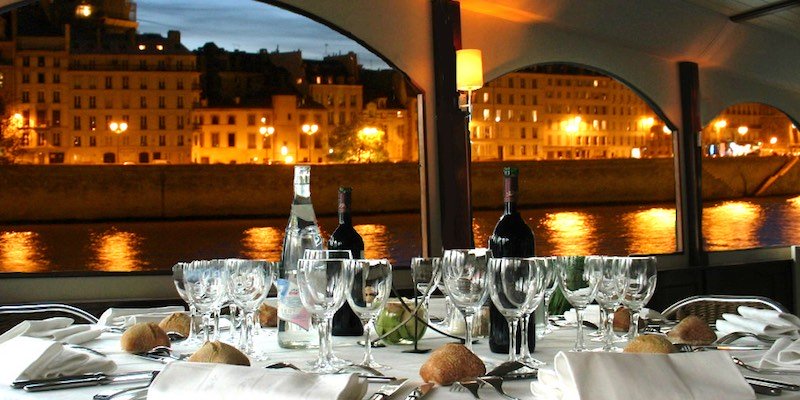 Everything looks better from a boat cruising down the Seine! On this relaxing ride you see Paris from a different perspective. All the famous landmarks will pass by as you enjoy a multi-course French meal with wine. Be sure to choose the VIP Premier cruise that gets you a private table at the front of the boat. When the night is over, your driver will be waiting. Also see, The Six Top Dinner Cruises in Paris…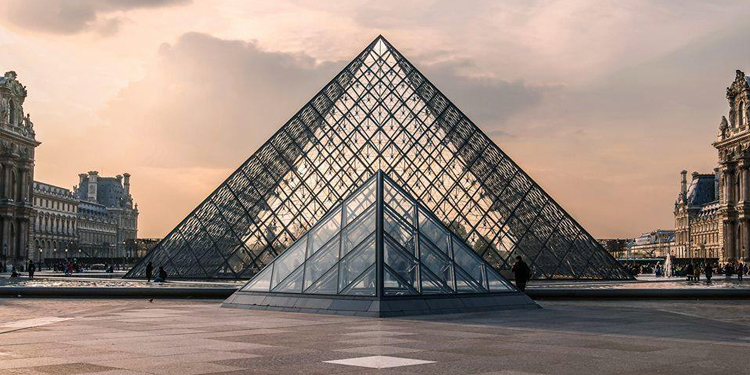 Save Time. Stay Warm. Be Happy. Baby, it's cold out there! This tour gets you ahead of the loooong lines and into the world's largest & most popular museum in no time flat. With close to 10 million visitors each year, it's essential to find a way to skip the line. Group size is limited, so personal attention is a high priority. Also see, How to Beat the Long Lines at the Louvre…

This is even better, and our favorite way to combine art and wine. Following an evening guided tour of the museum, head over to a nearby wine bar for an after-hours guided tasting with a sommelier.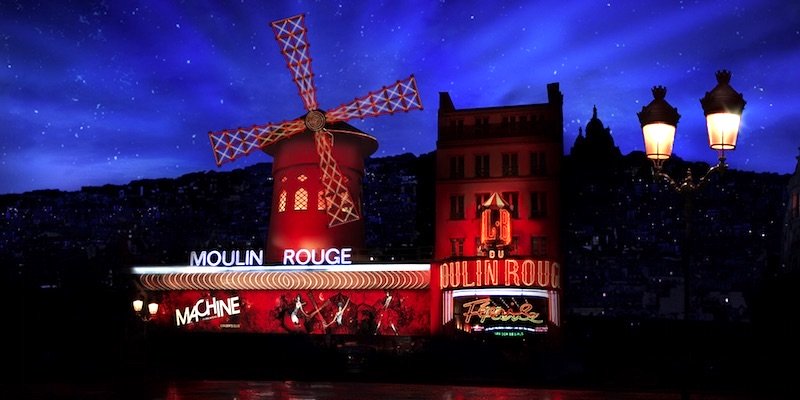 This activity lets you experience the best of Paris by night. Begin by dining on the Eiffel Tower, gazing down at the Paris vista. Next is a romantic evening cruise along the Seine, seeing the lights of the City of Lights. You're not done yet! Finish this spectacular evening with a cabaret show at the world-famous Moulin Rouge. Champagne is included, of course! Also see, 7 Ways To See The Hottest Show in Town…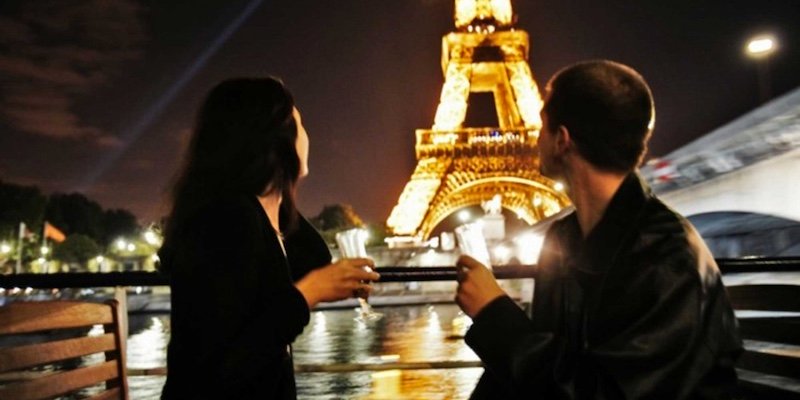 What better way to celebrate your stay Paris than a champagne-fueled cruise down the Seine — the most romantic river in the world. You'll discover this is one of the very best ways to see the sights of the city as you glide past the monuments on a bateau… while sipping bubbly! Weekends only in February.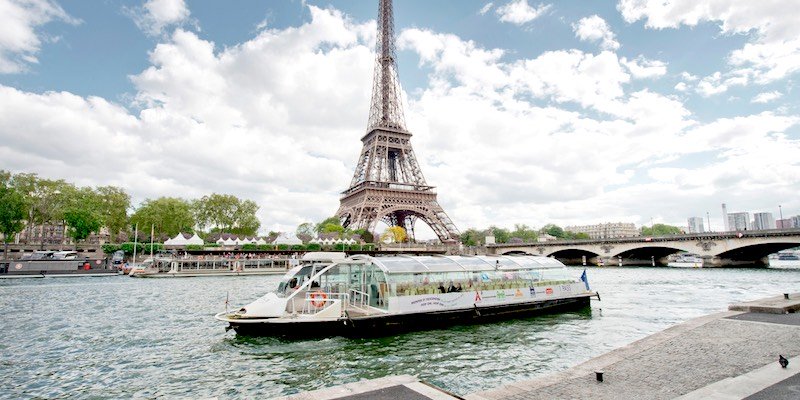 That's right, do Paris in one day. This lovely tour packs a wallop with a combination of a Louvre museum tour, Seine River Cruise, plus lunch on the Eiffel Tower. Aprés lunch, visit the world's most popular cathedral — Notre Dame on Île de la Cité. Everything is included: multi-course lunch, entrance fees, and river cruise.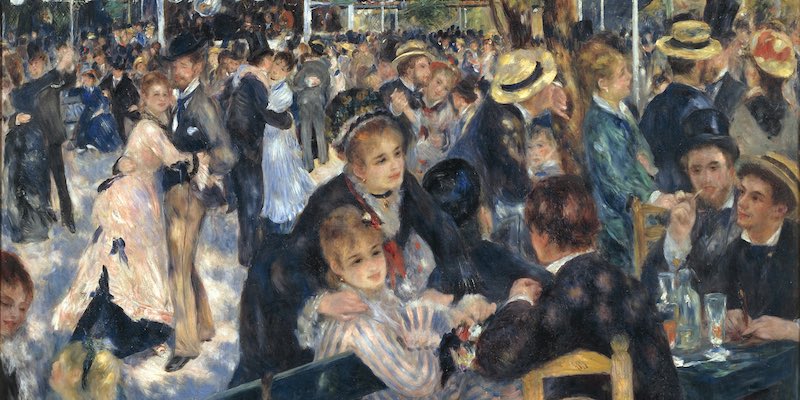 Famous for the artists who once lived here, Montmartre is a fascinating quartier of shops and streets with an artistic flair. On this tour you focus on art & artists — Van Gogh's house, the windmill cabaret painted by Renoir, the site of Picasso's early studio. Also included is a skip-the-line ticket for Musée d'Orsay. This activity has hundreds of 5-star reviews, so be sure to book early.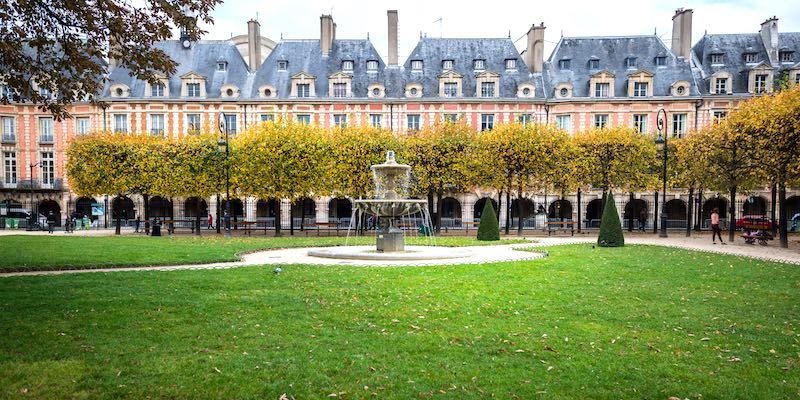 There's a lot to like about the Marais, and a lot to explore, and this 3-hour walking tour takes you the best of it, concentrating on the sights that most tourists will miss. Visit the historic Hotel de Ville, the Jewish quarter and its famed food shops, the home of Victor Hugo, and Place des Vosges. You'll learn how to find the best of the boutiques, and where to shop for food. This is another small-group tour that gives you personal attention.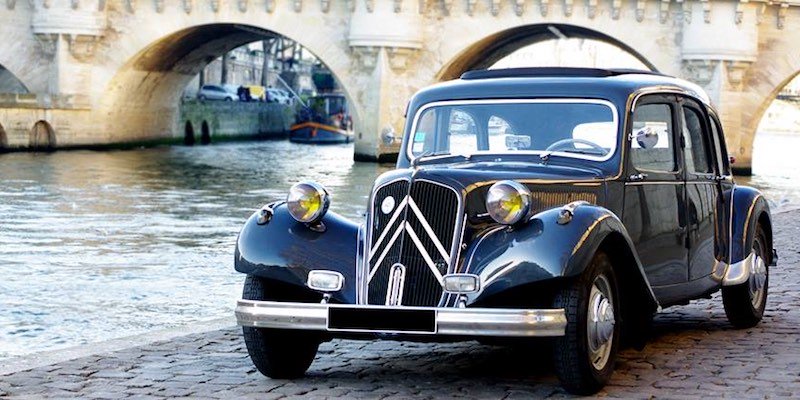 Have you ever wanted to feel like you're starring in your own movie, set in Paris? That's just how we felt when we toured the city in a sleek, black Citroën Traction Avant from the 1940s, driven by a "gentleman driver". It's so much fun seeing the sights like this, and made even better with the sun roof opened all the way. As we say in our review, this is "retro luxury from another era."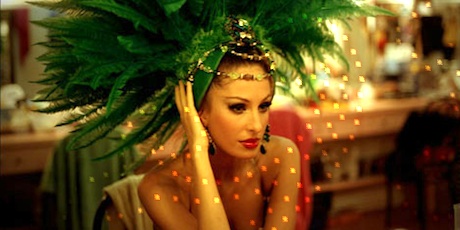 We love to recommend this activity because it includes everything. It starts at 7:00 PM with a leisurely multi-course meal featuring classic French food and champagne. After dinner, settle back and enjoy the timeless cabaret show. Includes transportation to and from your hotel. This sells out weeks in advance, so be sure to book early!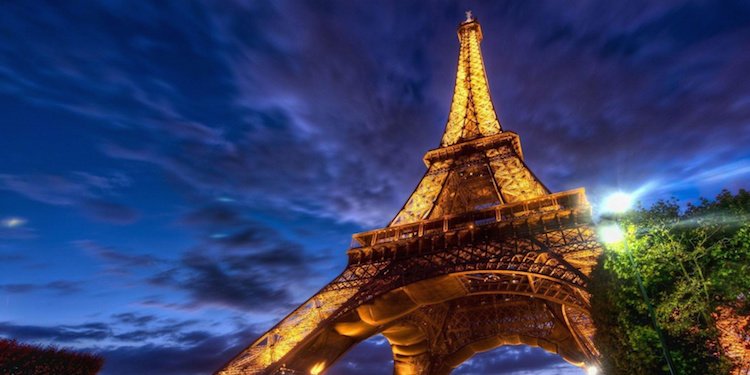 The Eiffel Tower is immensely popular and there are always long-ups. Since we hate waiting in line, we always search for an Eiffel Tower activity that lets us skip the queues. Luckily, we've found quite a few. Since availability and times tend to change regularly, the best way to approach a no-wait ET visit is to check with the Skip the Eiffel Tower Lines link below. Also see, Big List of Eiffel Tower Tours…

This guided entry to the Eiffel Tower is available on most days in February, so it's a good bet.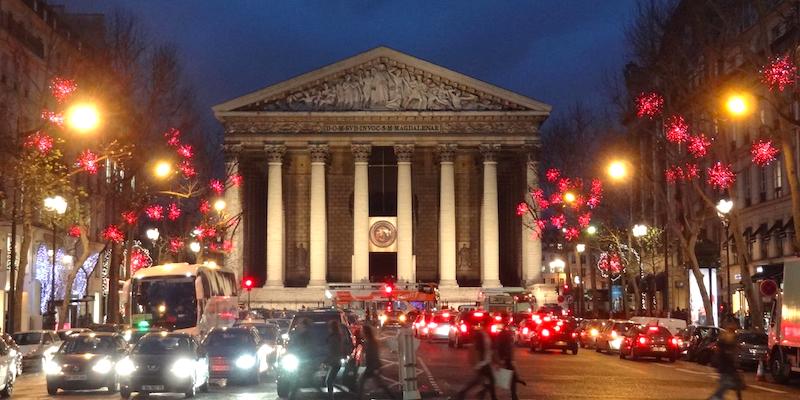 Experience the best of Paris by night. For five full hours you can take in the lights of the City of Light — three ways. It starts with an illuminations tour of Paris, then get on board a bateau to experience the nighttime splendor from the river. Finally, your skip-the-line ticket gets you up onto the Eiffel Tower for what may be the best view of them all. Everything is included.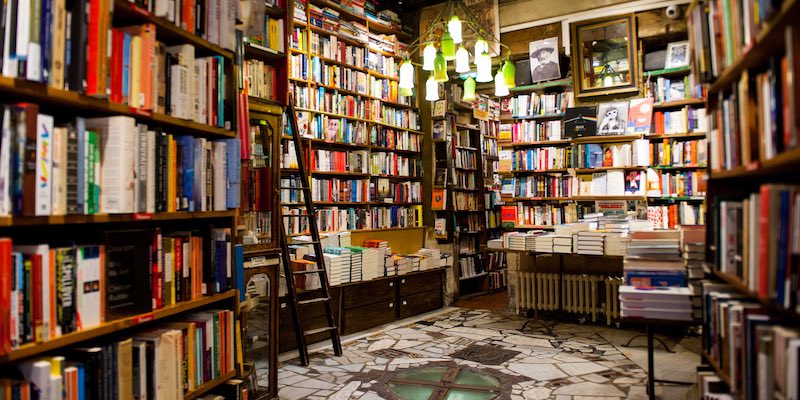 Where else but Paris can you visit the cafe where Hemingway & F. Scott Fitzgerald met for cocktails? Or stroll past the hotel (called appropriately, L'Hotel) where Oscar Wilde died? Paris is the stuff of literary history, and it's a literature expert who guides you through that history on a fascinating 3-hour tour that starts off in Saint Germain-des-Prés at Café de Flore. The Beats, Dumas, Victor Hugo, Voltaire, Hemingway, not to mention Benjamin Franklin — all the hits!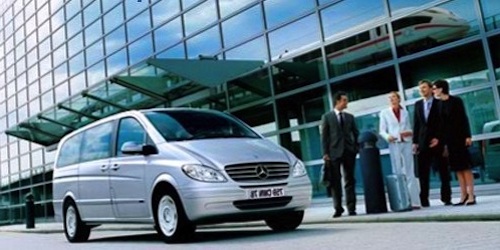 One of our most appreciated pieces of advice is to arrange transportation from the airport into central Paris in advance, so that you know what's going to happen when you arrive. An easy and affordable way is to book a shuttle van service right to your hotel. It's convenient and cheaper than a Paris taxi. Also see, Airport Transfers Complete Guide…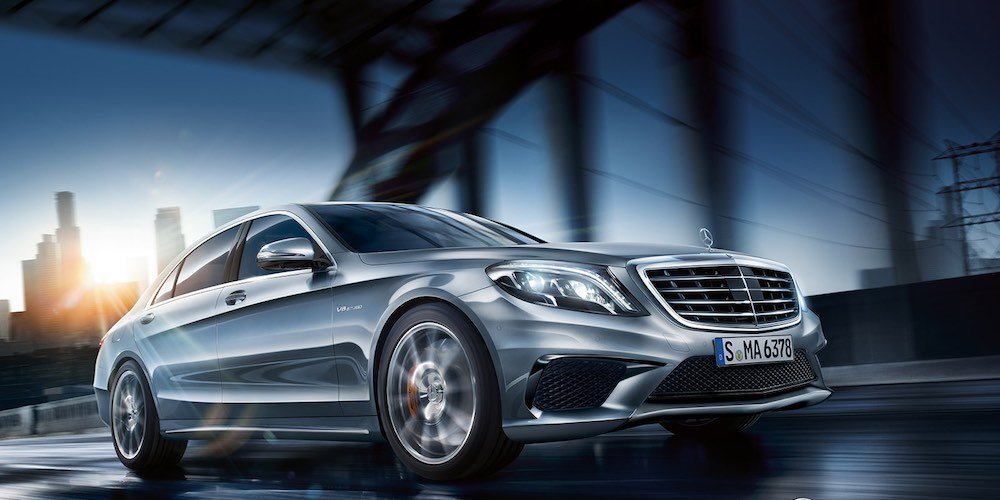 Do you want to hear our very best tip — a real Insiders Secret? Airport transfer in a private luxury car. After a long flight we appreciate the extra comfort of having our Paris pal and professional driver, Manu, meet us at the arrivals gate and whisk us into the city in his Mercedes S-Class.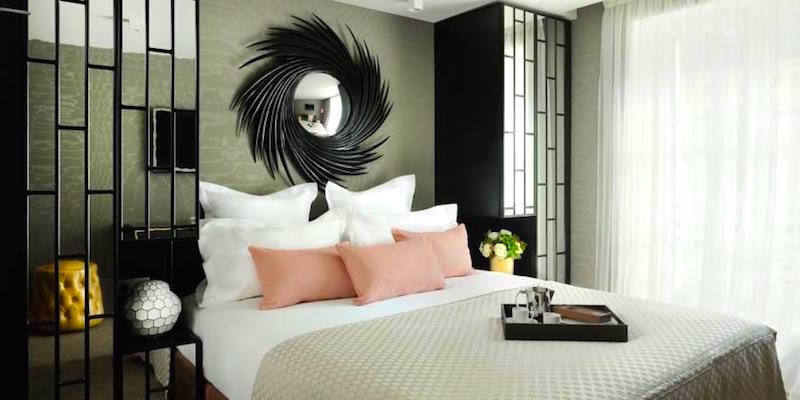 Who doesn't love staying on the Left Bank of Paris? Since Hemingway and the Jazz Age, the Left Bank has defined the essence of Paris. The Saint-Germain neighborhood is charming, and so are the best of the hotels in the quartier. In fact, here are our picks of the top 5 Left Bank hotels — with a couple of bonuses as well!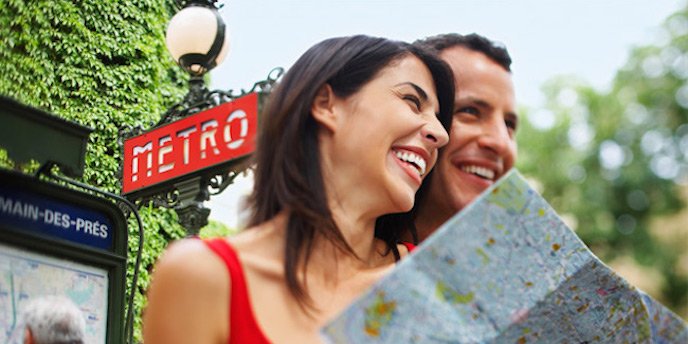 We know that travelers want to save time in Paris, but why not save money as well? That's why we like the Paris City Pass — you get into the museums for free and ride the Metro for free. Even better, we've arranged special savings for you. Use the discount code INSIDERS5 for extra savings. But to us the big advantage is skipping the looong Paris lines. Also see, Complete Guide to the Paris City Pass…
Top Day Trips From Paris
Things to Do in Paris February 2020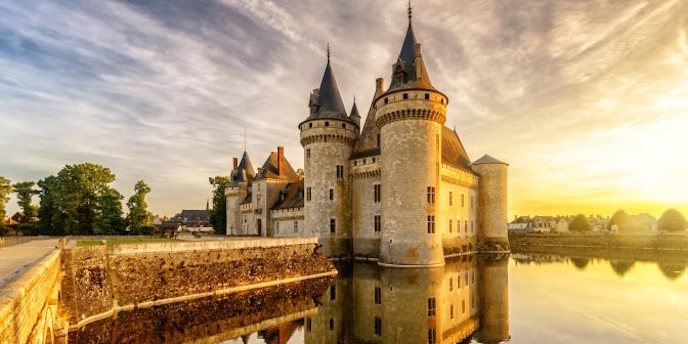 There's a lot to see in France just beyond the Paris city gates, and one of the most visited destinations is the Loire Valley, with its magnificent castles. It's an easy day trip from Paris on a tour with an expert guide. This very popular activity gets you guided tours into the most famous castles, but it also includes a guided wine tasting of the best varietals from the region. The wine tasting happens during a bountiful French lunch. It's like two trips in one!

Concentrating on the castles, this day tour option visits three of the most spectacular — Chenonceau, Cheverny & Chambord. Lunch is included on this full-day activity. Also available as a private tour. Every day except Wednesdays.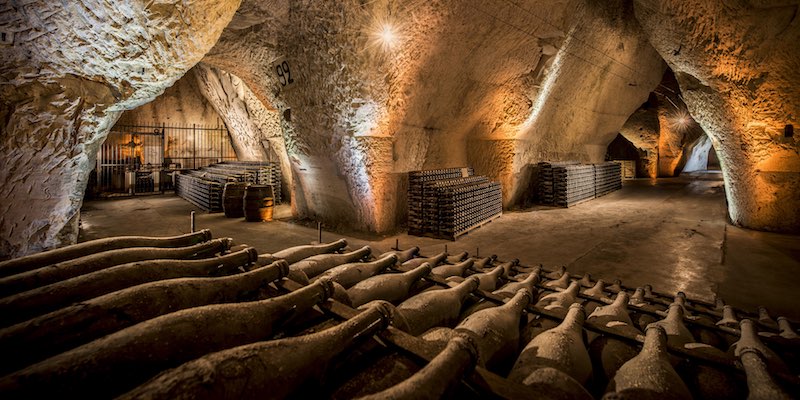 Only an hour from Paris, a visit to the Champagne region makes for a memorable day trip. Your driver meets you at your hotel and whisks you to world-class vineyards. After touring historic Reims, including a visit to its famous cathedral, the champagne houses beckon and your sampling of bubbly begins! You'll taste the Grands Crus as well as champagne from small family producers. Also see, The 3 Top Day Trips to Champagne…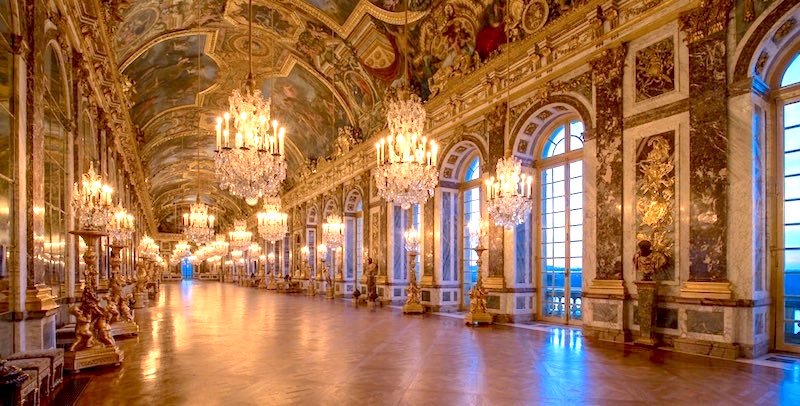 Instead of worrying about trains, brochures and guide books, we prefer to go the royal route. A guided tour adds illuminating details and makes the past come alive with stories of palace life. Includes luxury transportation to and from your hotel, entrance to Versailles and an elegant lunch near the Grand Canal. Best of all, you skip the long lines!

Here is another popular Versailles activity that's perfect if you don't want to spend a full day at the royal estate. This skip-the-line, small-group morning tour of the palace and gardens has a maximum of eight people — small enough to ensure individual attention. A private tour is also available.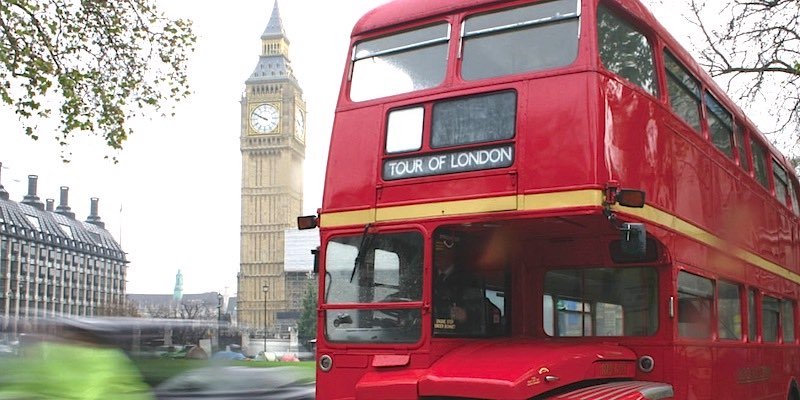 It's amazing to us how the high-speed trains have made it possible to visit London on a day trip from Paris. You meet up with your tour guide at Gare du Nord in Paris, where you hop on the Eurostar to London. The day includes an extensive, open-top bus tour around London and guided walking tours, including The Beatles London Walking Tour. It's an exhilarating trip that gets you back to Paris the very same day.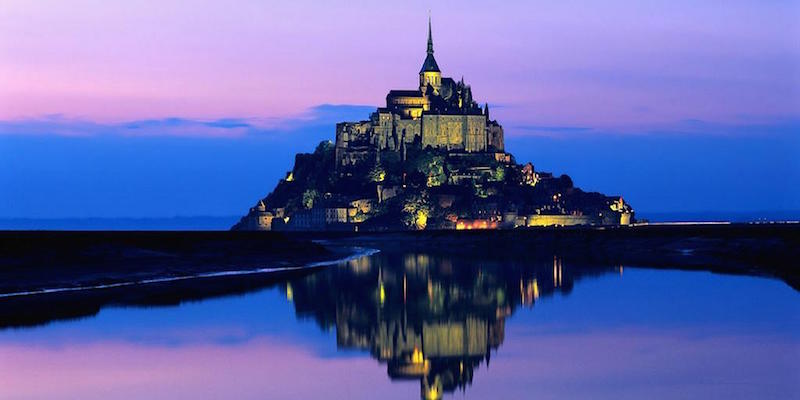 Spend an autumn day exploring the fairytale island of Mont Saint-Michel just off the Normandy coast. Visit the Benedictine abbey that becomes separated from the mainland during high tide. Wander along the narrow streets, the shops, and the abbey's ramparts. On your way you drive through the picturesque Normandy countryside. Everything is included, even pick-up at your hotel.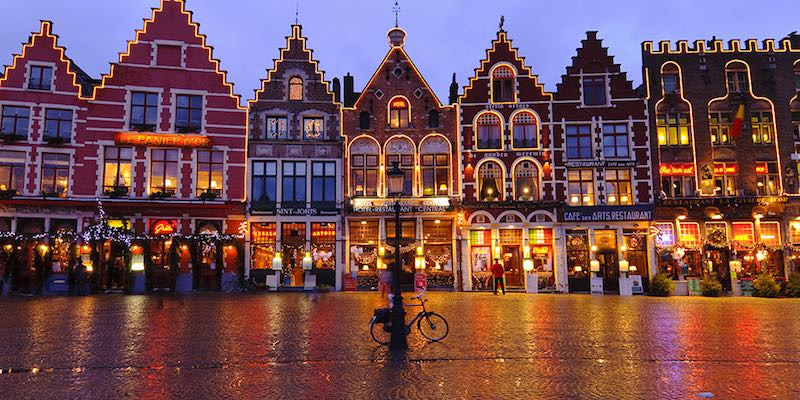 We've described just a few of the magnificent things found outside the gates of Paris. We know from experience that your trip to Paris will be even better and more memorable if you put aside day or two to experience the wonders of France that are within easy reach of Paris. Click below to see a larger selection of our recommended day trips.
Classical Music, Opera & Ballet
Things to Do in Paris February 2020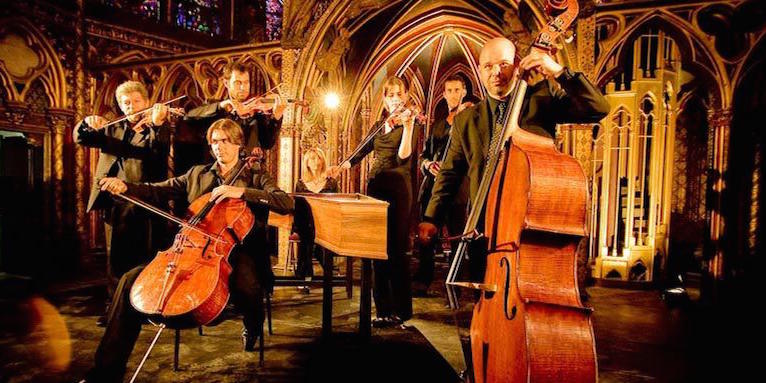 One of the nicest ways to create a life-long memory of Paris is to attend a classical music concert at an historic venue. There you can hear favorites by Mozart, Pachelbel, Vivaldi, Bach, and other master composers in both the city's ancient churches as well as the newest, modern venues. Popular concerts in February are at Opéra Comique, Palais Garnier, the Philharmonie de Paris, and Opera Bastille.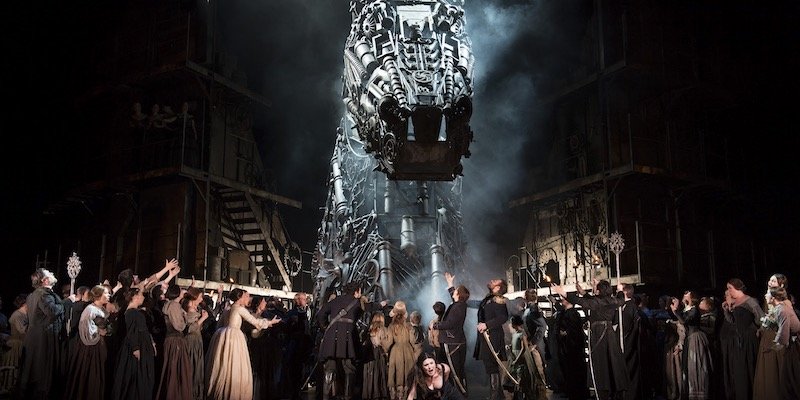 The curtain rises to reveal the Trojan plains for the opening scene of Hector Berlioz's vast opera. The composer threw himself into Les Troyens, a five-act opera based on the Trojan War from Virgil's ancient text, Aeneid.
• Opera Bastille
• January 25 to February 12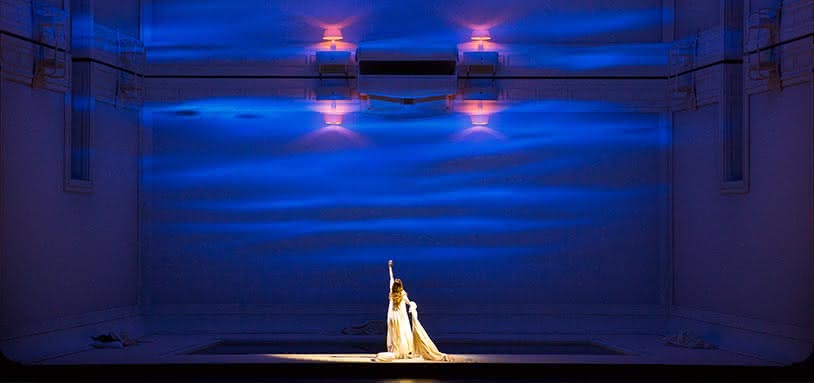 Experience Dvorak's Rusalka featuring Camilla Nylund and Klaus Florian Vogt in starring roles in this doomed love story. Rusalka is the story of a water spirit who sacrifices her voice for the love for a prince, but then finds herself rejected by both the human and the water world.
• Opera Bastille
• January 29 to February 13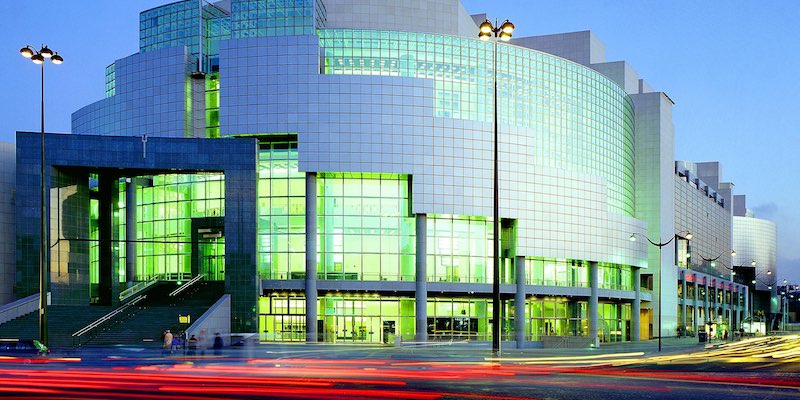 This powerful oratorio explores the metaphysical dimensions of evil by retelling the story of Cain and Abel. René Jacobs conducts this rare staging of Il Primo Omicidio, performed in Italian for the first time in Paris. Performed In Italian with French and English surtitles.
• Opera Bastille
• January 26 to February 23, 2020

Three visionary dances are featured together for this unique program. German choreographer Marco Goecke and Swedish choreographer Pontus Lidberg are followed by the award-winning Belgian choreographer Sidi Larbi Cherkaoui's influential Faun duet. Music by Igor Stravinsky and Claude Debussy.
• Palais Garnier
• February 5 to March 1, 2020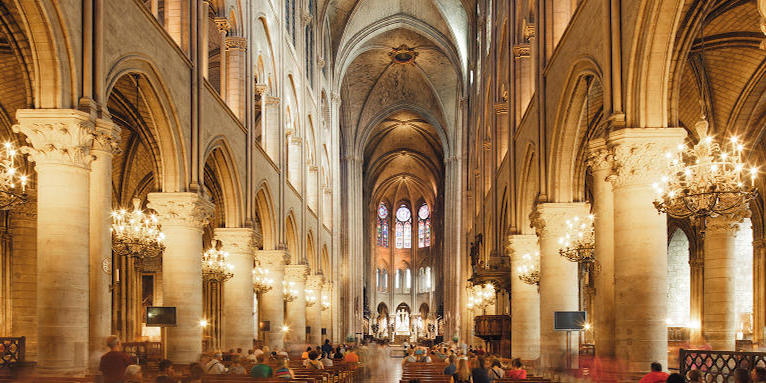 Notre Dame de Paris is the most popular and most famous church in the world. You haven't experienced the magic of Paris music until you've attended a performance here. In the evening, only ticket holders are allowed entry into the 850-year-old sacred space. This month are three performances — Bach and Monteverdi; an Organ Recital and Soloists of Notre Dame.
• Notre Dame Cathedral
• February 2020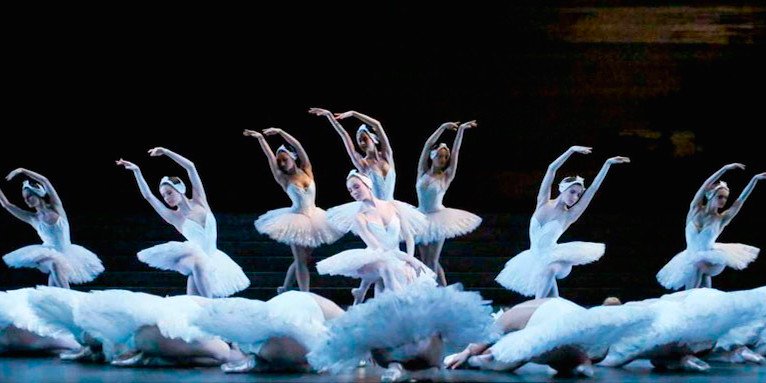 Revel in Rudolf Nureyev's classic version of Swan Lake performed in Paris. Tchaikovsky based his scenario on the ancient Nordic legend of young girls transformed into swans by a curse. In 1895, Marius Petipa added his choreographic interpretation, giving birth to the swan-dancer.
• Opera Bastille
• Starting February 19, 2020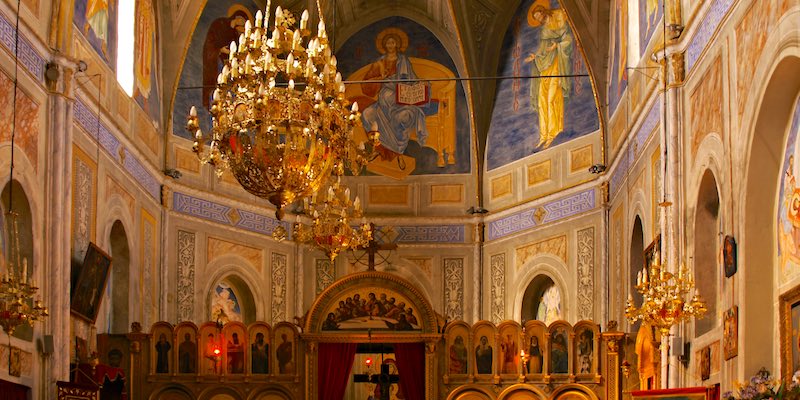 Here's a good reason to visit the historic Latin Quarter. This gem of a church was built in the Corinthian style in 1733 and the interior features an impressive art collection. Today it's also a popular venue for candlelit classical music concerts. This February are Bach Suites for Violoncello Solo; Chopin by Candlelight and Goldberg Variations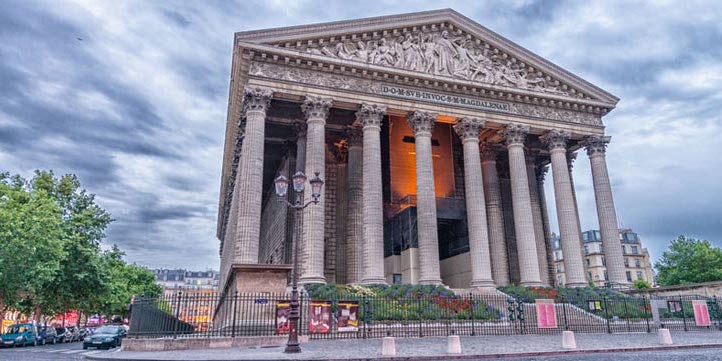 La Madeleine's famous pipe organ, built in 1846, is still used today. The neo-classical structure's stormy history reaches back to Napoleon, the French Revolution and Louis XVIII. Today it's a popular venue for a classical music concerts. This month concerts include Vivaldi's Four Seasons, Pachelbel, Schubert, and Mozart's Requiem. Also see, La Madeleine & Its Stormy History…
Our Top Food & Wine Activities
Things to Do in Paris February 2020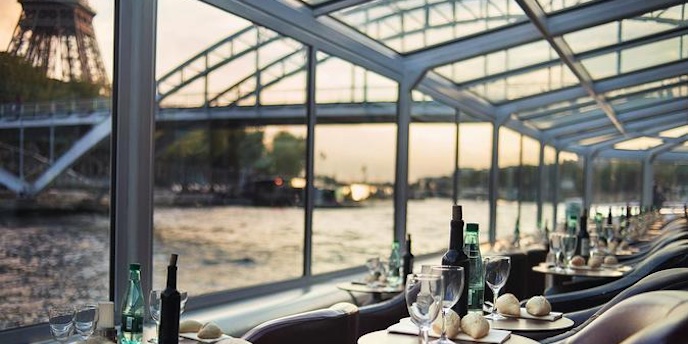 Here is a fun, casual, and affordable afternoon activity that also includes a multi-course meal and a river cruise. Combine great dining with a tour of Paris… riverside. A cruise on a bateau is something you must do in Paris, so why not have lunch at the same time? Gaze out the window at the monuments of Paris passing by. This lunch cruise has become very popular, so book early. Fridays, Saturdays, Sundays in February.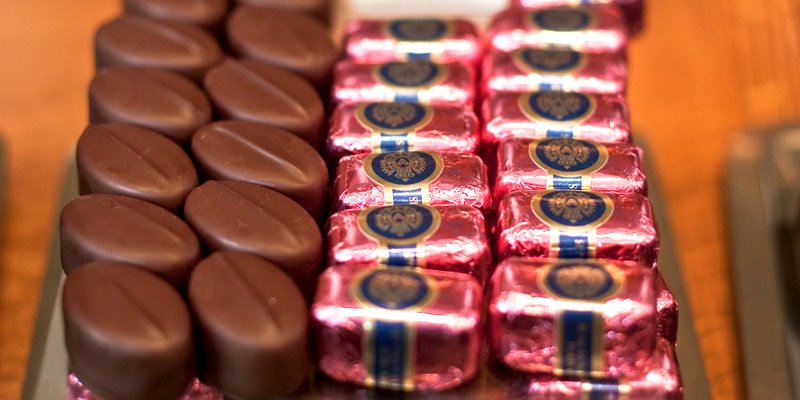 Chocolates + pastry + Paris. Does it get more delicious? You get behind the scenes on this small-group tasting tour that visits some of the city's best patisseries and chocolatiers. You'll taste regional specialties and discover how all those delectable delights are made. Choose from afternoon tours in the Marais or Saint-Germain, or a morning tour in Saint-Germain.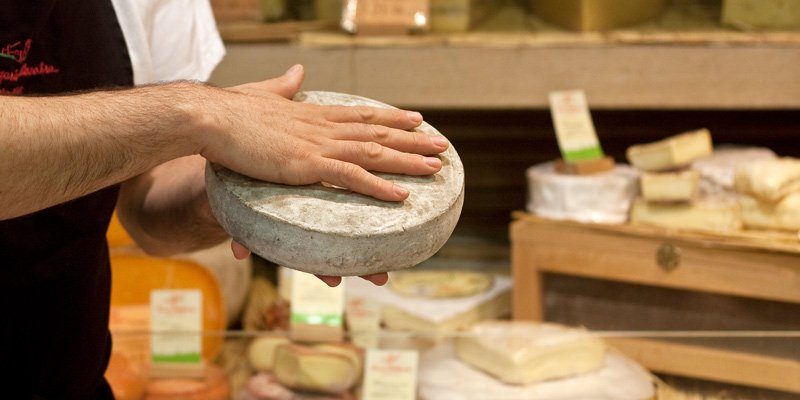 Visiting the small, specialty food shops of Paris with an expert is one of the best ways to get into the culinary culture of the city renowned for its food. On these tours you visit and sample at boulangeries, cheese shops, charcuteries. And, don't worry — any calories you take in at delicious taste samplings are going to be burned off by the walk! Also see, The Top Ten Food & Wine Experiences …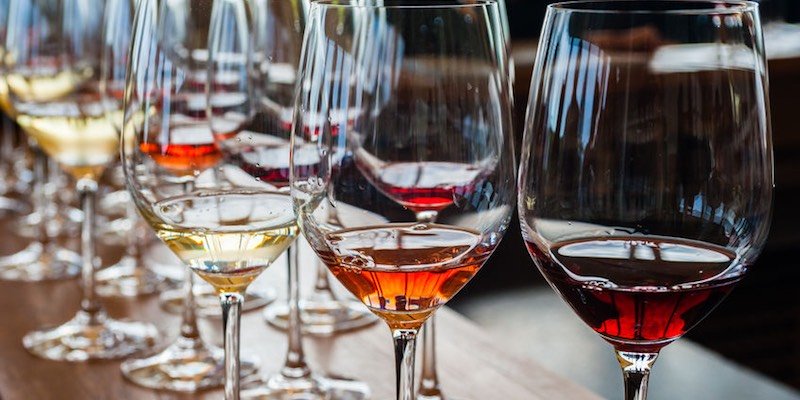 The weather outside may be chilly but you'll be warm inside a charming wine cellar smack in the center of Paris. Professional sommeliers take you though an informal wine tasting, delivering an extensive tasting of wines. We prefer the 2-hour grand cru wine tasting because it's not every day you'll get a chance to taste a flight of some of the best wines of France.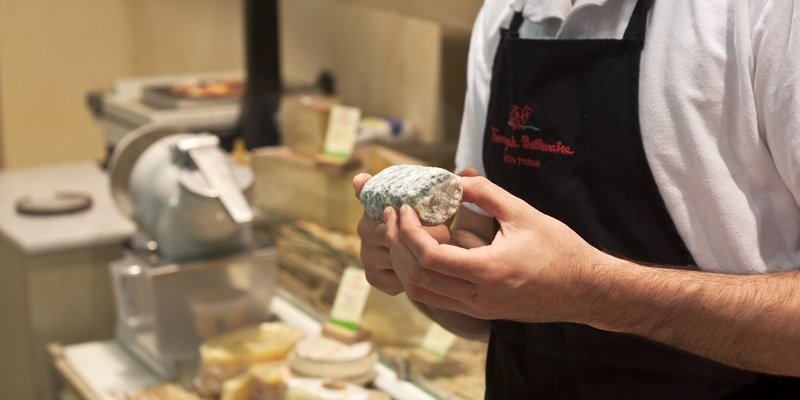 Cheese, wine, Paris? You'll be asking yourself if this is culinary heaven as you experience this food activity where you learn all about the proper way to age the cheeses of France. In a fromagerie in the Marais you meet the affineur (expert in aging cheeses) and descend into the private cheese cellar where you taste seven classic French cheeses, along with wines. The group size is limited to 10 to ensure there's more cheese for you. Also see, Five Top Cheese Tastings In Paris…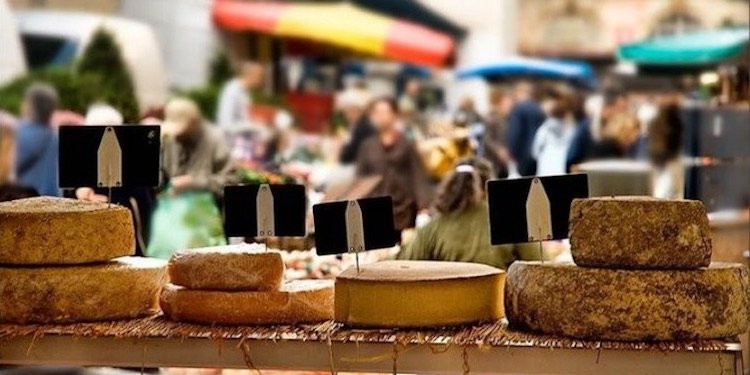 This very popular food tour also takes you to the Marais to visit the top food & wine shops in that historic quartier. Discover and taste the best of French foods — think baguettes, chocolate, cheese, charcuterie, and wine. The whole things starts off at the oldest food market in the city. This one is garnering high praise from hungry travelers.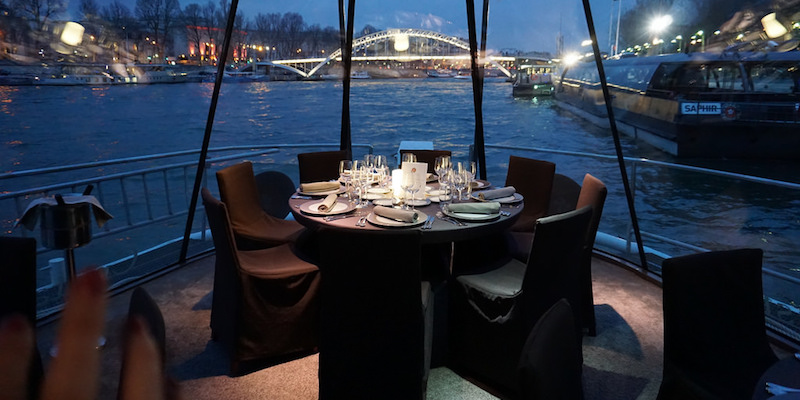 One of the most fabulous activities in Paris is to spend an evening gliding down the most famous river in the world, watching the city all aglow, while dining at a private table. The 3-course classic French meal is served with wine and starts with an aperitif. Remember it's February — romance and all that. Round trip hotel transportation is included.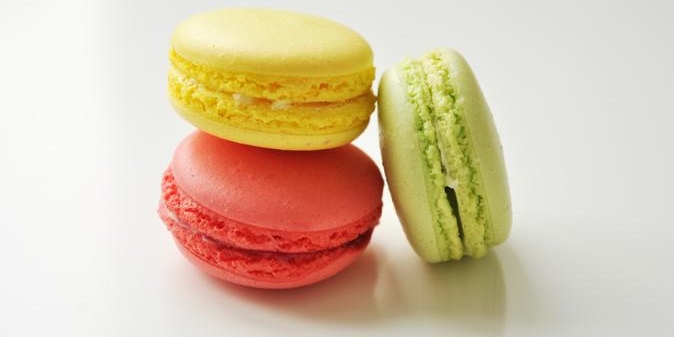 These heavenly, melt-in-your-mouth confections were created in the 1930s but are the current rage in Paris. It's a dream come true to attend a cooking class in Paris where you learn to make your own delicate meringue-based morsels. Class size is limited to eight people, so you get lots of individual attention. Your reward? Your own box of macarons to take home.
The Best Events in Paris
Things to Do in Paris February 2020
Did you know that Valentin was French? Makes sense then that a day in his honor would become a time of love. This amorous holiday is becoming more popular in Paris. Discover nineteen fabulous things to do this February 14. It's all in our guide.

Course Saint-Valentin — Valentine's Day Run
Run for love & laughter in Paris.
Parc des Buttes-Chaumont
February 16, 2020

Chinese New Year
If you're in Paris this month, make your way to the 13th Arrondissement for the annual Chinese New Year's Parade and Lantern Festival. Get ready for a day of parades, paper lanterns, and other festivities. 2020 is Year of the Pig.

Retromobile Vintage Car Show
Traveling with a car buff? You won't want to miss this iconic car event. In 2020 the focus is on Citroën to honor one hundred years of automobile greatness.
Porte we Versailles
February 6 to 10, 2020

Rugby Six Nations
The annual three-month European rugby tournament kicks off with a match in Paris at Stade de France with France versus Wales.
Stade de France
February 1 to March 16, 2020

Salon Agriculture
France's largest agricultural show.
Porte de Versailles
February 23 to March 3, 2020

Cirque d'Hiver
See a show at the oldest building in the world dedicated to the circus.
Cirque d'Hiver
Ends March 17, 2020

Paris Grand Slam Judo Championship
15,000 spectators will be on hand to witness one of the important judo tournaments in the world.
Accor Hotels Arena
February 9 & 10
What's On at the Museums
Things to Do in Paris February 2020
Calder-Picasso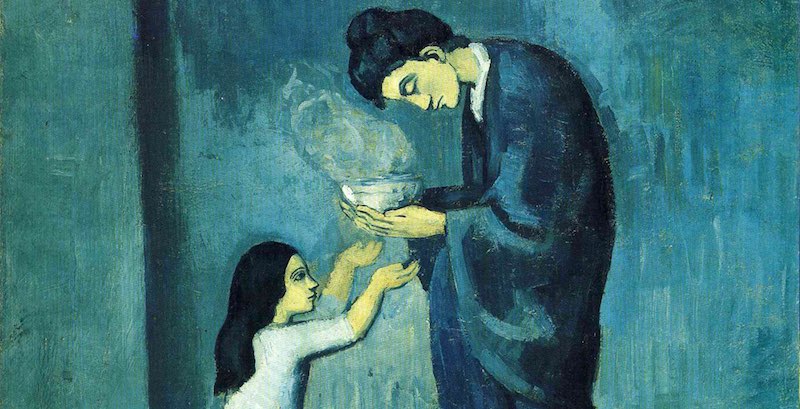 This exciting exhibition examines the similarities and the differences between these two great 20th-century artists. Alexander Calder and Pablo Picasso changed the way we look at art, and perhaps the world.
• Musée Picasso
• February 19 to 25 August 25, 2020
• Information…

Fernand Khnopff – The Master of Enigma
December 11, 2018 to March 17, 2020

A Dream Of Italy – The Marquis Campana's Collection

Cubism
Centre Pompidou
Ends February 25, 2020

Serusier's The Talisman – A Prophecy of Colour

Archaeology Goes Graphic
Petite Galerie, Louvre
Ends July 1, 2020

Michael Jackson On the Wall
Grand Palais
Ends February 4, 2020

Jean Jacques Lequeu, Builder of Fantasy
Petit Palais
Ends March 17, 2020

Japanese Bamboo Art