The 40 Absolutely Best Things To Do In Paris For February 2020
It's February in Paris and celebrating the month of love and romance will be a melt-in-your-mouth experience — especially given the hundreds of chocolatiers that dot the cityscape, along with champagne vendors, flower shops, and parfumiers.
Of course, there are many other events and glorious things to do in February. There's the 500th anniversary Leonardo da Vinci exhibition at the Louvre, the annual Retromobile Vintage Car Show, and performances of The Barber of Seville at Opera Bastille. Here, then, are the fortysomething best things to do in Paris during February 2020.
Most Popular Activities
Things to Do in Paris February 2020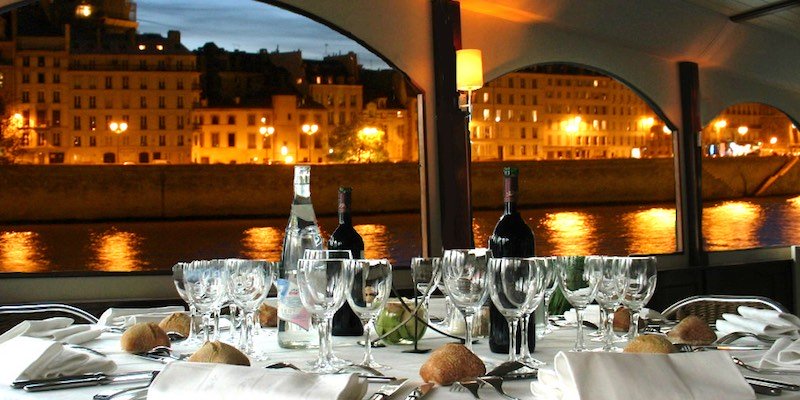 Everything looks better from a boat cruising down the Seine river. On this relaxing ride you see Paris from a different perspective. All the famous landmarks will pass by as you enjoy a multi-course French meal with wine. Be sure to choose the VIP Premier cruise that gets you a private table at the front of the boat. When the night is over, your driver will be waiting to return you to your hotel. Also see, The Six Top Dinner Cruises in Paris…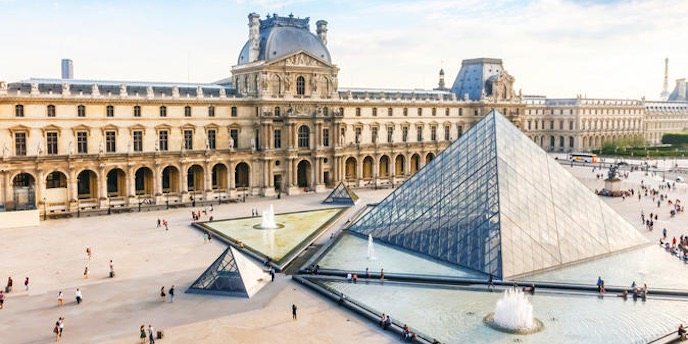 Save Time. Stay Warm. Be Happy. Baby, it's cold out there! This tour gets you ahead of the loooong lines and into the world's largest & most popular museum in no time flat. With nearly ten million visitors each year, it's essential to find a way to skip the line. Group size is limited, so personal attention is a high priority. Also see, How to Beat the Long Lines at the Louvre…

This is even better, and our favorite way to combine art and wine. Following an evening guided tour of the museum, head over to a nearby wine bar for an after-hours guided tasting with a sommelier.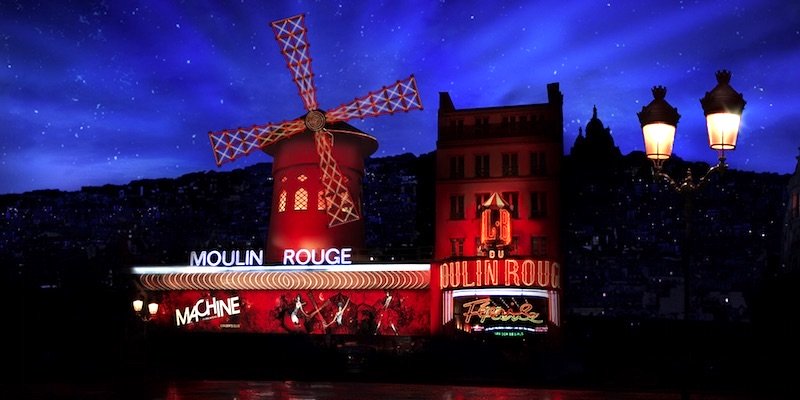 This activity lets you experience the best of Paris by night. Begin by dining on the river Seine, as you drift past the best of Paris during an evening cruise. After dinner, take in a bird's eye view of the city from the Eiffel Tower. You're not done yet! Finish this spectacular evening with a cabaret show at the world-famous Moulin Rouge. Champagne is included, of course! Also see, 7 Ways To See The Hottest Show in Town…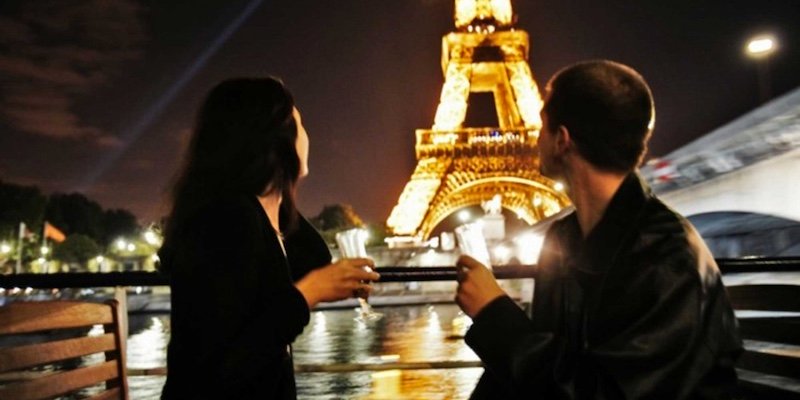 What better way to celebrate your stay Paris than a champagne-fueled cruise down the Seine — the most romantic river in the world. You'll discover this is one of the very best ways to see the sights of the city as you glide past the monuments on a bateau… while sipping bubbly! Weekends only in February.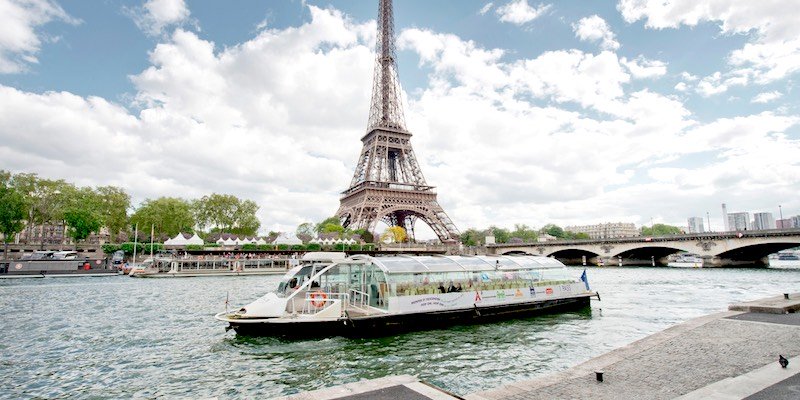 That's right, do Paris in one day. This lovely tour packs a wallop with a combination of a Louvre museum tour, Seine River Cruise, plus lunch on the Eiffel Tower. Aprés lunch, visit the world's most popular cathedral — Notre Dame on Île de la Cité. Everything is included: multi-course lunch, entrance fees, and river cruise.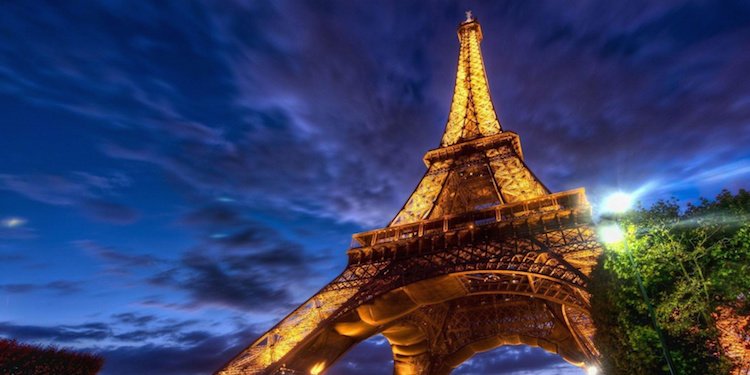 The Eiffel Tower is immensely popular and there are always long-ups. Since we hate waiting in line, we always search for an Eiffel Tower activity that lets us skip the queues. Luckily, we've found quite a few. Since availability and times tend to change regularly, the best way to approach a no-wait ET visit is to check with the Skip the Eiffel Tower Lines link below. Also see, Big List of Eiffel Tower Tours…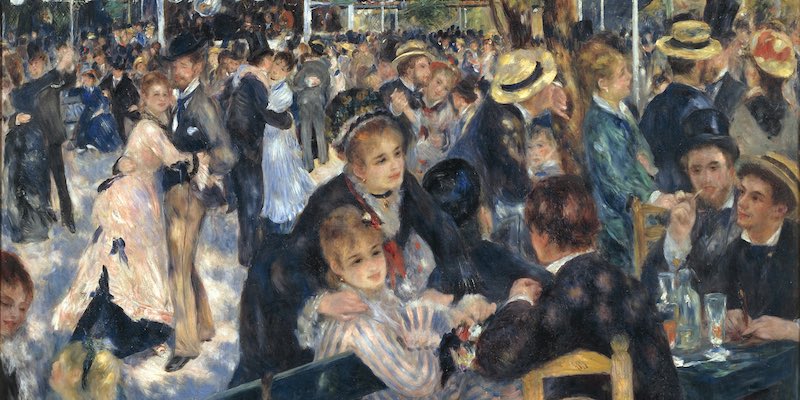 Famous for the artists who once lived here, Montmartre is a fascinating quartier of shops and streets with an artistic flair. On this tour you focus on art & artists — Van Gogh's house, the windmill cabaret painted by Renoir, the site of Picasso's early studio. Also included is a skip-the-line ticket for Musée d'Orsay. This activity has hundreds of 5-star reviews, so be sure to book early.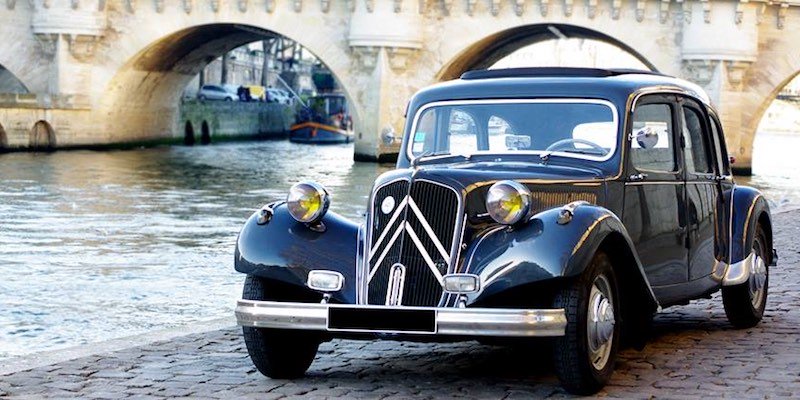 Have you ever wanted to feel like you're starring in your own movie, set in Paris? That's just how we felt when we toured the city in a sleek, black Citroën Traction Avant from the 1940s, driven by a "gentleman driver". It's so much fun seeing the sights like this, and made even better with the sun roof opened all the way. As we say in our review, this is "retro luxury from another era."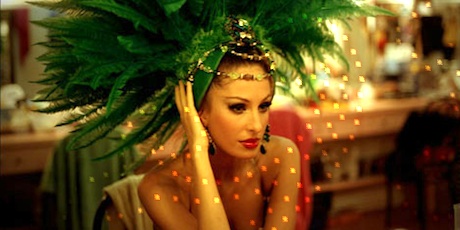 We love to recommend this activity because it includes everything. It starts at 7:00 PM with a leisurely multi-course meal featuring classic French food and champagne. After dinner, settle back and enjoy the timeless cabaret show. Includes transportation to and from your hotel. This sells out weeks in advance, so be sure to book early!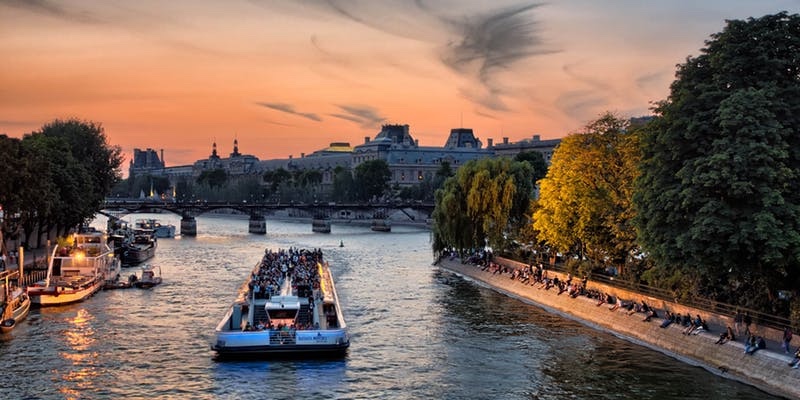 Experience the best of Paris by night. For five full hours you can take in the lights of the City of Light — three ways. It starts with an illuminations tour of Paris, then get on board a bateau to experience the nighttime splendor from the river. Finally, your skip-the-line ticket gets you up onto the Eiffel Tower for what may be the best view of them all. Everything is included.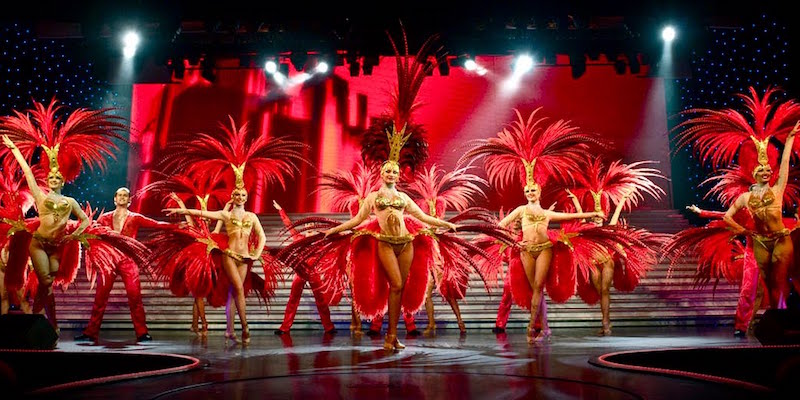 Lido de Paris, located on legendary Champs-Elysées, is our new favorite night spot for a spectacular dinner & show. While the show is absolutely thrilling, this nighttime activity also packs in a dinner cruise on the Seine and an evening visit to the Eiffel Tower, making for a never-to-forget night out in Paris. Includes transportation between venues.

We loved this evening out in Paris — a classic 3-course dinner at the Lido followed by the entertaining show. All in all, it's a class act. Includes transportation from and to your hotel. Highly recommended by us.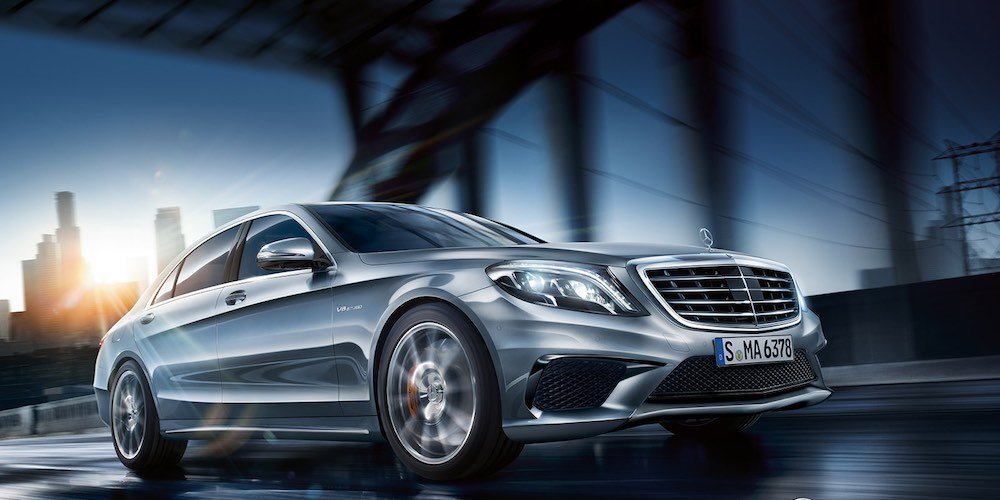 One of our most appreciated pieces of advice is to arrange transportation from the airport into central Paris in advance, so that you know what's going to happen when you arrive. An easy and affordable way is to book a shuttle van service right to your hotel. It's convenient and cheaper than a Paris taxi. But our absolute top recommendation is to arrange a — a VIP private transfer in a luxurious Mercedes S-Class with a professional driver. It's the only way to do it!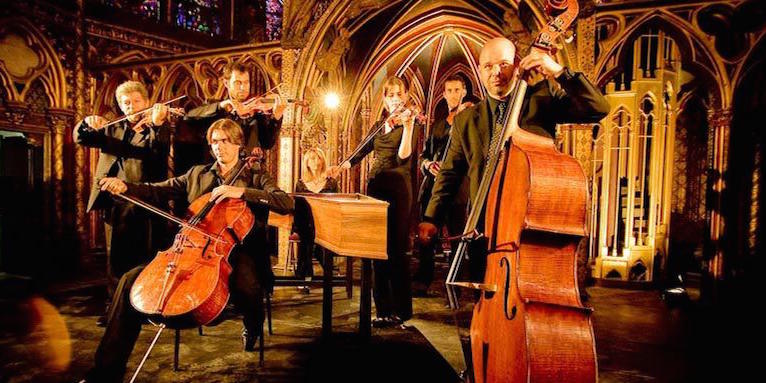 This month you won't want to miss a performance of The Barber of Seville held at Opera Bastille or a candlelit piano concert of the works of Chopin and Liszt at Église Saint-Ephrem. In February, you can also hear Vivaldi's Four Seasons at La Madeleine. Attending a classical music concert at a historic church will create a powerful memory of your trip to the City of Music. Tickets are limited; don't miss out, book today.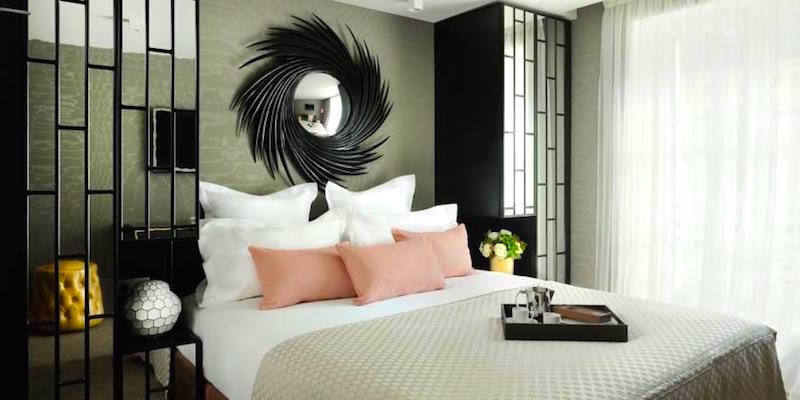 Who doesn't love staying on the Left Bank of Paris? Since Hemingway and the Jazz Age, the Left Bank has defined the essence of Paris. The Saint-Germain neighborhood is charming, and so are the best of the hotels in the quartier. In fact, here are our picks of the top 5 Left Bank hotels — with a couple of bonuses as well!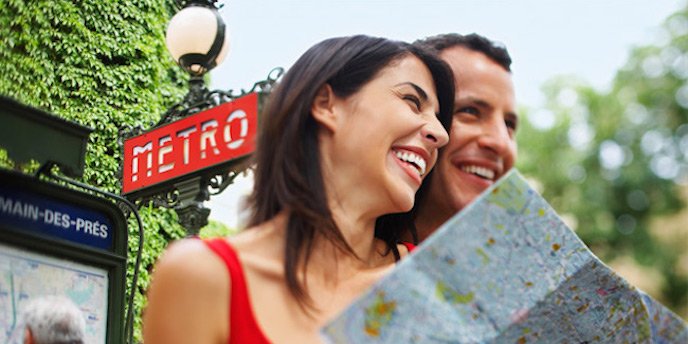 We know that travelers want to save time in Paris, but why not save money as well? That's why we like the Paris City Pass — you get into the museums for free and ride the Metro for free. Even better, we've arranged special savings for you. Use the discount code INSIDERS5 for extra savings. But to us the big advantage is skipping the looong Paris lines. Also see, Complete Guide to the Paris City Pass…
The Best Ways to Visit Versailles from Paris
Things to Do in Paris September 2019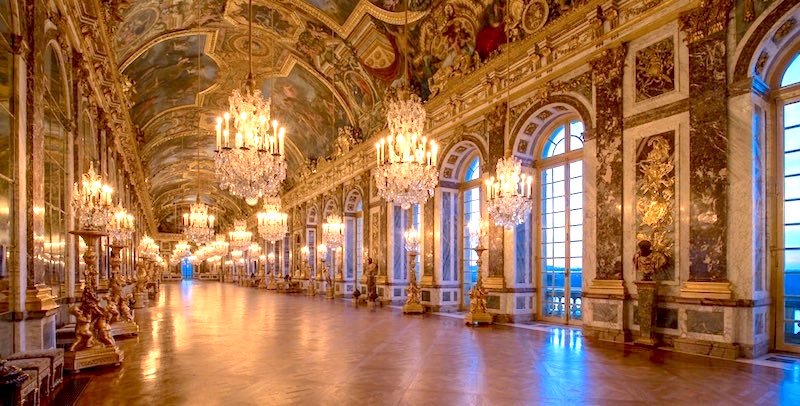 Instead of worrying about trains, brochures and guide books, we prefer to go the royal route. A guided tour adds illuminating details and makes the past come alive with stories of palace life. Includes luxury transportation to and from your hotel, entrance to Versailles and an elegant lunch near the Grand Canal. Best of all, you skip the long lines!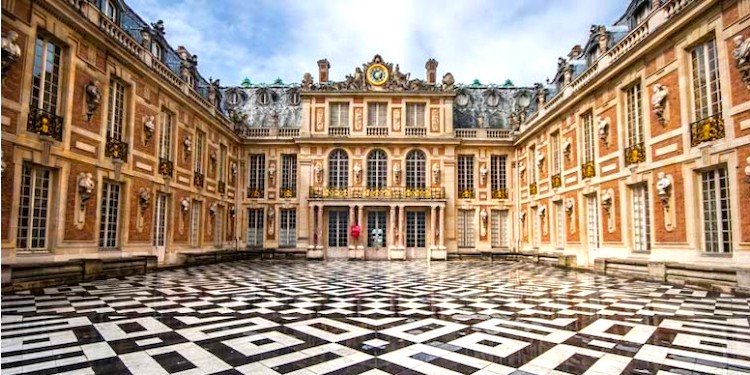 Here is another popular Versailles skip-the-line activity that's perfect if you don't want to spend a full day at the royal estate. This small-group tour of the palace and gardens has a maximum of eight people — small enough to ensure individual attention. A private tour is also available.
Top Day Trips From Paris
Things to Do in Paris February 2020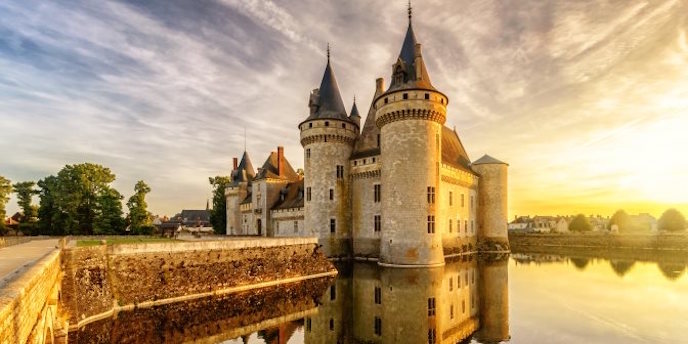 There's a lot to see in France just beyond the Paris city gates, and one of the most visited destinations is the Loire Valley, with its magnificent castles. It's an easy day trip from Paris on a tour with an expert guide. This very popular activity gets you guided tours into the most famous castles, but it also includes a guided wine tasting of the best varietals from the region. The wine tasting happens during a bountiful French lunch. It's like two trips in one!

Concentrating on the castles, this day tour option visits three of the most spectacular — Chenonceau, Cheverny & Chambord. Lunch is included on this full-day activity. Also available as a private tour. Every day except Wednesdays.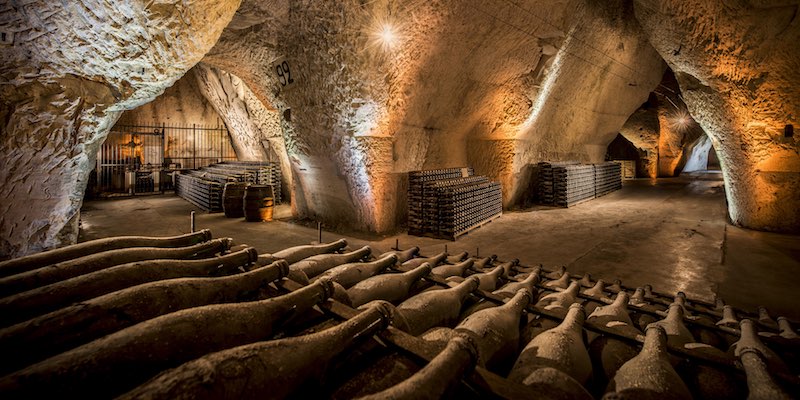 Only an hour from Paris, a visit to the Champagne region makes for a memorable day trip. Your driver meets you at your hotel and whisks you to world-class vineyards. After touring historic Reims, including a visit to its famous cathedral, the champagne houses beckon and your sampling of bubbly begins! You'll taste the Grands Crus as well as champagne from small family producers. Also see, The 3 Top Day Trips to Champagne…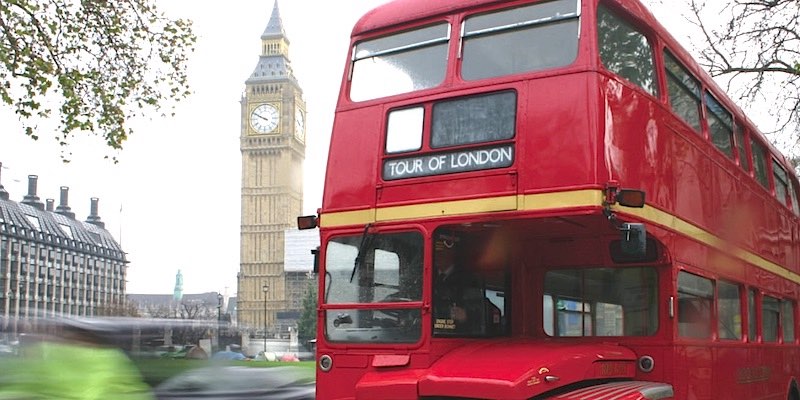 It's amazing to us how the high-speed trains have made it possible to visit London on a day trip from Paris. You meet up with your tour guide at Gare du Nord in Paris, where you hop on the Eurostar to London. The day includes an extensive, open-top bus tour around London and guided walking tours, including The Beatles London Walking Tour. It's an exhilarating trip that gets you back to Paris the very same day.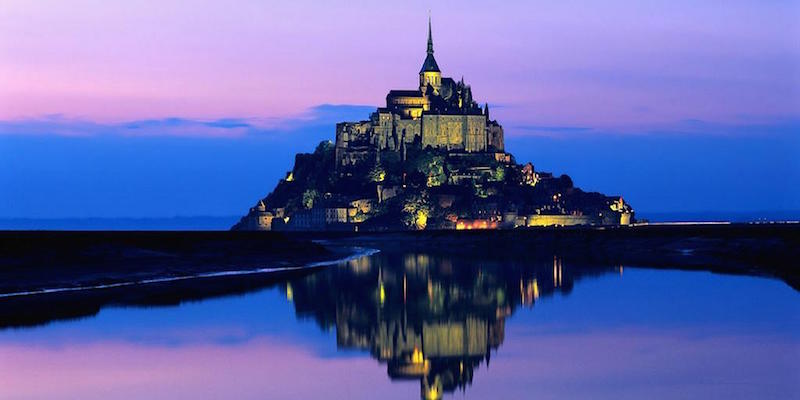 Spend a winter's day exploring the fairytale island of Mont Saint-Michel just off the Normandy coast. Visit the Benedictine abbey that becomes separated from the mainland during high tide. Wander along the narrow streets, the shops, and the abbey's ramparts. On your way you drive through the picturesque Normandy countryside. Everything is included, even pick-up at your hotel.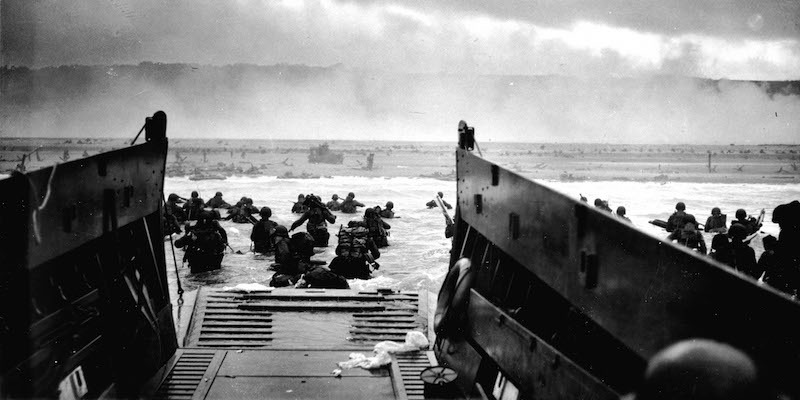 The landing beaches of Normandy are the most popular — and the most famous — battle sites of World War II, even though it's now been 76 years since the event. Sign up for tour recommended small-group tour that takes you to the the beaches, the monuments, the museums, and the dedicated cemeteries. You may find it to be a powerful emotional experience. Includes Paris hotel pickup and lunch.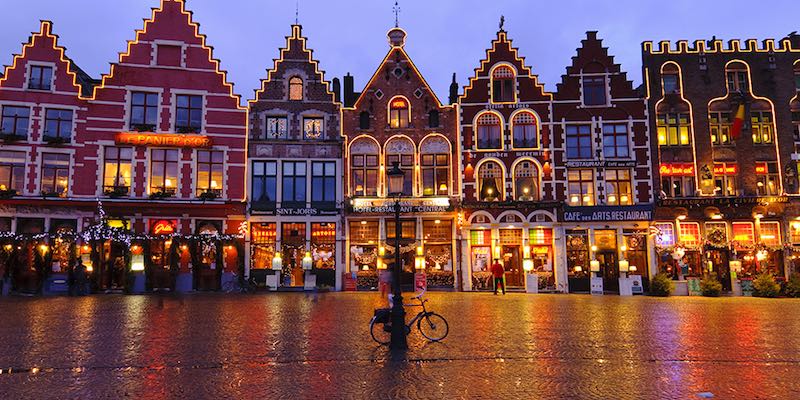 We've described just a few of the magnificent things found outside the gates of Paris. We know from experience that your trip to Paris will be even better and more memorable if you put aside day or two to experience the wonders of France that are within easy reach of Paris. Click below to see a larger selection of our recommended day trips.
Our Top Food & Wine Activities
Things to Do in Paris February 2020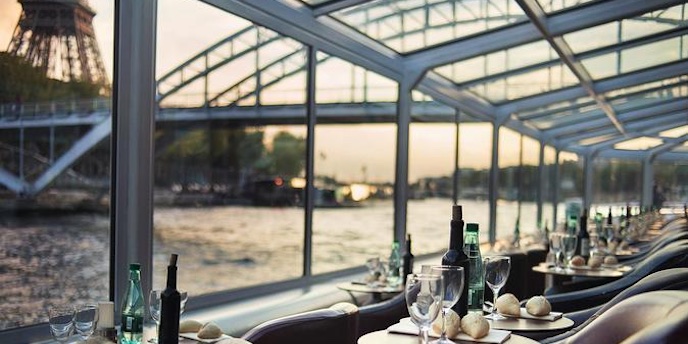 Here is a fun, casual, and affordable afternoon activity that also includes a multi-course meal and a river cruise. Combine great dining with a tour of Paris… riverside. A cruise on a bateau is something you must do in Paris, so why not have lunch at the same time? Gaze out the window at the monuments of Paris passing by. This lunch cruise has become very popular, so book early. Fridays, Saturdays, Sundays in February.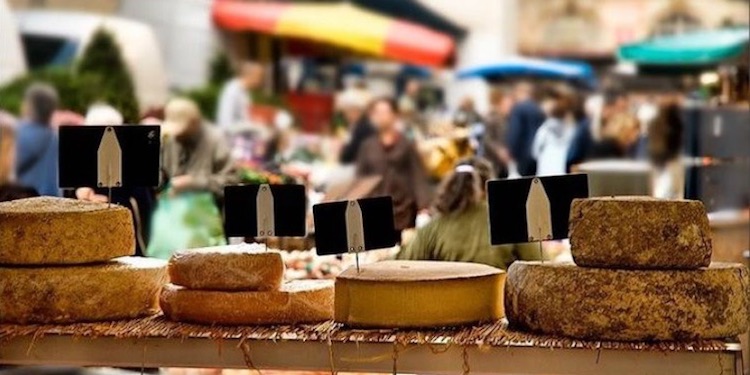 This very popular food tour also takes you to the Marais to visit the top food & wine shops in that historic quartier. Discover and taste the best of French foods — think baguettes, chocolate, cheese, charcuterie, and wine. The whole things starts off at the oldest food market in the city. This one is garnering high praise from hungry travelers.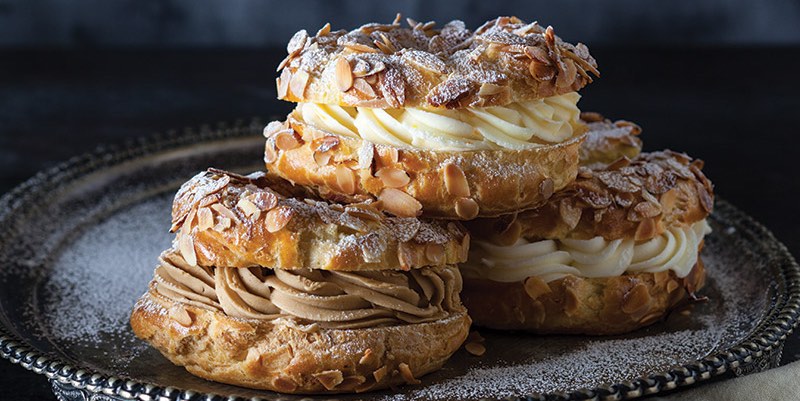 Chocolates + pastry + Paris. Does it get more delicious? You get behind the scenes on this small-group tasting tour that visits some of the city's best patisseries and chocolatiers. You'll taste regional specialties and discover how all those delectable delights are made. Choose from afternoon tours in the Marais or Saint-Germain, or a morning tour in Saint-Germain.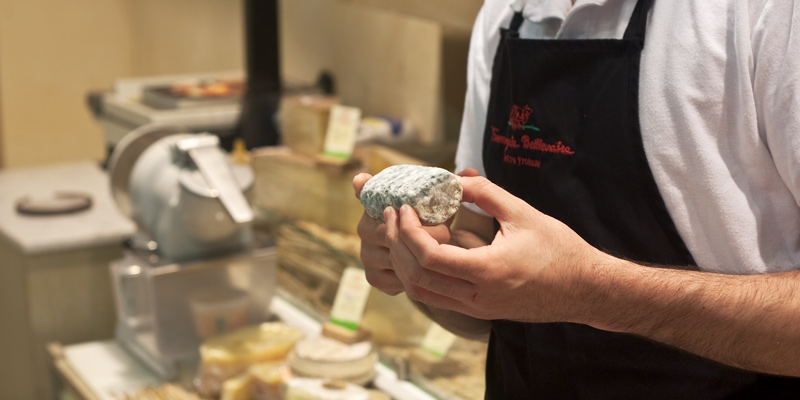 Cheese, wine, Paris? You'll be asking yourself if this is culinary heaven as you experience this food activity where you learn all about the proper way to age the cheeses of France. In a fromagerie in the Marais you meet the affineur (expert in aging cheeses) and descend into the private cheese cellar where you taste seven classic French cheeses, along with wines. The group size is limited to 10 to ensure there's more cheese for you. Also see, Five Top Cheese Tastings In Paris…
One of the most fabulous activities in Paris is to spend an evening gliding down the most famous river in the world, watching the city all aglow, while dining at a private table. The 3-course classic French meal is served with wine and starts with an aperitif. Remember it's February — romance and all that. Round trip hotel transportation is included.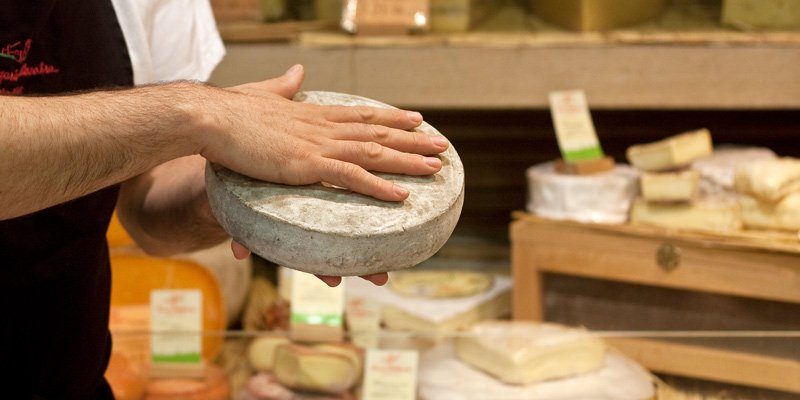 Visiting the small, specialty food shops of Paris with an expert is one of the best ways to get into the culinary culture of the city renowned for its food. On these tours you visit and sample at boulangeries, cheese shops, charcuteries. And, don't worry — any calories you take in at delicious taste samplings are going to be burned off by the walk! Also see, The Top Ten Food & Wine Experiences …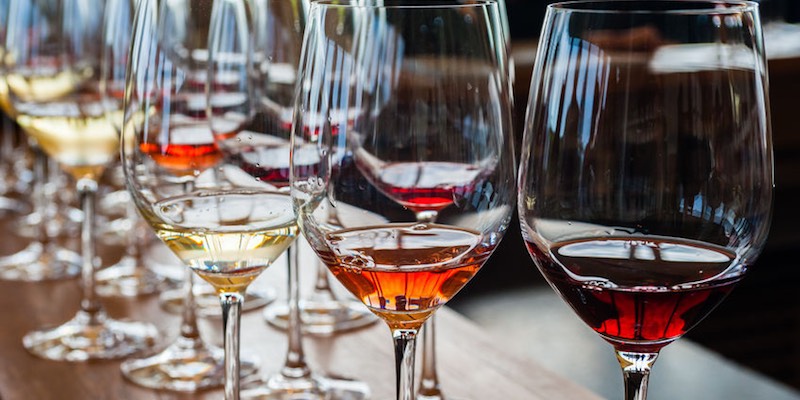 The weather outside may be chilly but you'll be warm inside a charming wine cellar smack in the center of Paris. Professional sommeliers take you through an informal wine tasting, delivering an extensive tasting of wines. We prefer the two-hour grand cru wine tasting because it's not every day you'll get a chance to taste a flight of some of the best wines of France.
These heavenly, melt-in-your-mouth confections were created in the 1930s but are the current rage in Paris. It's a dream come true to attend a cooking class in Paris where you learn to make your own delicate meringue-based morsels. Class size is limited to eight people, so you get lots of individual attention. Your reward? Your own box of macarons to take home.
The Best Events in Paris
Things to Do in Paris February 2020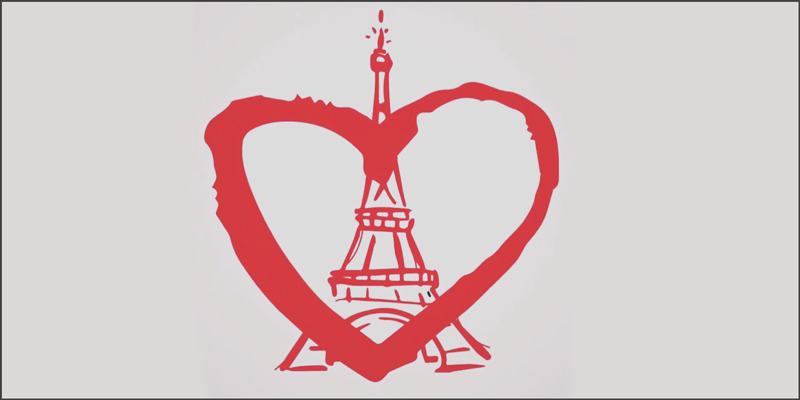 Did you know that Valentin, the saint, was French? Makes sense then that a day in his honor would become a time of love. This amorous holiday is becoming more popular in Paris. Discover nineteen fabulous things to do this February 14. It's all in our guide.

Course Saint-Valentin — Valentine's Day Run
Run for love & laughter in Paris.

Retromobile Vintage Car Show
Traveling with a car buff? You won't want to miss this iconic car event. The 2020 editions features a very rare 1966 Simca do Brasil Rallye-Emisul. Yeah, we never heard of it, either.
Rugby Six Nations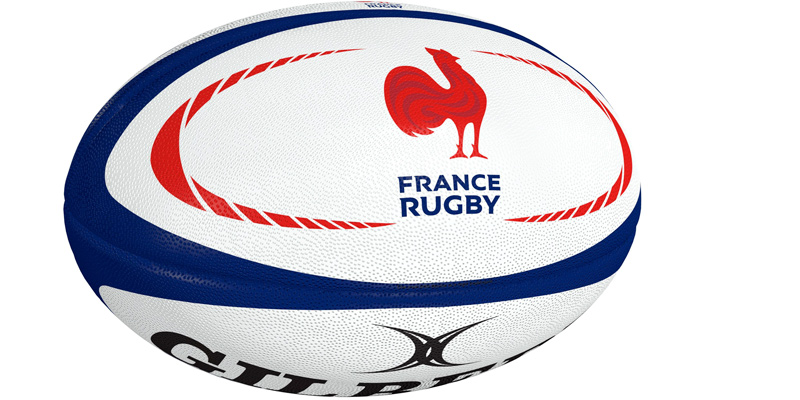 The annual European rugby tournament's first match in Paris is France versus England on February 2 at Stade de France.
• Stade de France
• February and March, 2020
• Information…

Salon Agriculture
France's largest agricultural show comes to Paris for its annual extravaganza.

Paris Grand Slam Judo Championship
15,000 spectators will be on hand to witness one of the important judo tournaments in the world.
What's On at the Museums
Things to Do in Paris February 2020
Leonardo da Vinci at the Louvre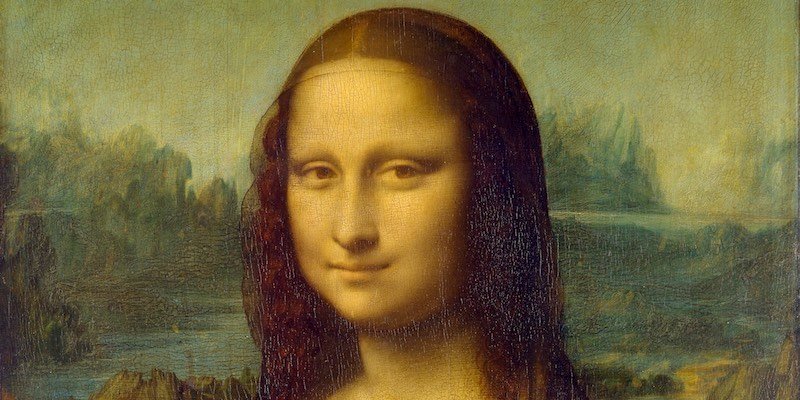 The twice-in-a millennium da Vinci show ends this month. Timed, pre-purchase tickets are mandatory for this exhibit. You can buy them online using the link below, then clicking in the red box on the right of that page.
• Hall Napoleon, Louvre
• Ends February 24, 2020
• Information…

Joris-Karl Huysmans Art Critic – From Degas to Grunewald
Examines the impact on the art world of this critic and writer from the late 19th century.

Barbara Hepworth, Sculptor
British sculptor Barbara Hepworth (1903-1975) forged her own feminine approach to sculpture. This is her first exhibition in France.
Picasso – Tableaux Magiques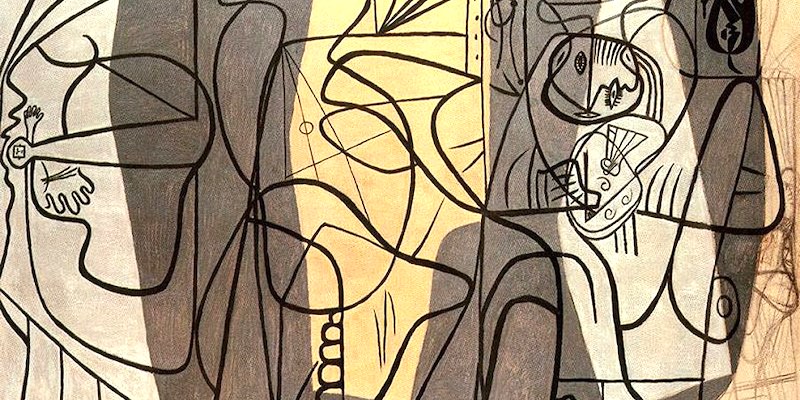 This exhibition brings together many of the odd, unique works from Pablo Picasso's "magic paintings" period between 1926 and 1930
• Musée Picasso
• Ends February 2, 2020
• Information…

Charlotte Perriand, Designer
This large-scale exhibition is dedicated to the French architect and designer Charlotte Perriand (1903-1999), a leading figure of 20th century design.

Le Rêveur de la Forêt
The Dreamer of the Forest brings together a hundred works by forty artists on loan from museums and private collections. The dynamic collection sheds light on Ossip Zadkine's work, and his organic connection to the forest.

Luca Giordano
Known has the most prolific 17th-century Neapolitan painter, Luca Giordano (1634-1705) worked at such a fast pace that he was nicknamed The Thunderbolt. Five hundred years later, Giordano has his first retrospective, with ninety works on display.