The Best Ways to Visit Versailles from Paris
Things to Do in Paris September 2019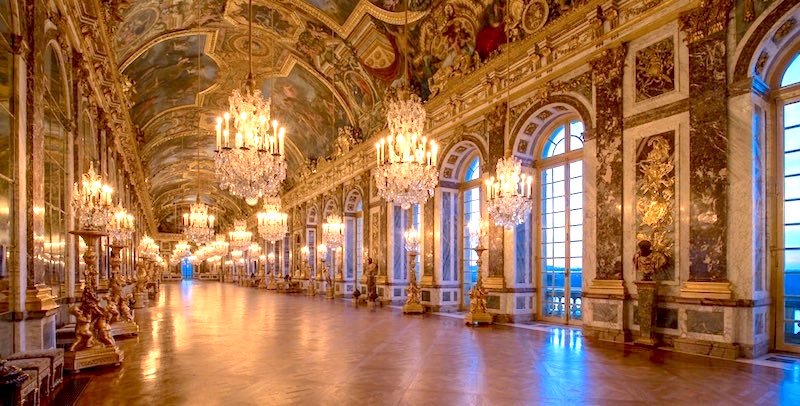 Instead of worrying about trains, brochures and guide books, we prefer to go the royal route. A guided tour adds illuminating details and makes the past come alive with stories of palace life. Includes luxury transportation to and from your hotel, entrance to Versailles and an elegant lunch near the Grand Canal. Best of all, you skip the long lines!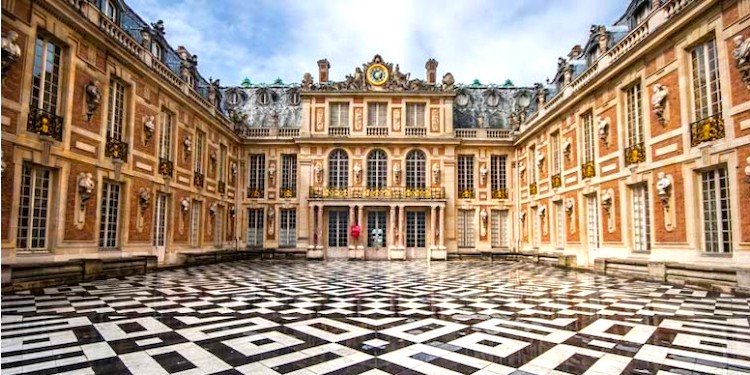 Here is another popular Versailles skip-the-line activity that's perfect if you don't want to spend a full day at the royal estate. This small-group tour of the palace and gardens has a maximum of eight people — small enough to ensure individual attention. A private tour is also available.
Top Day Trips From Paris
Things to Do in Paris February 2021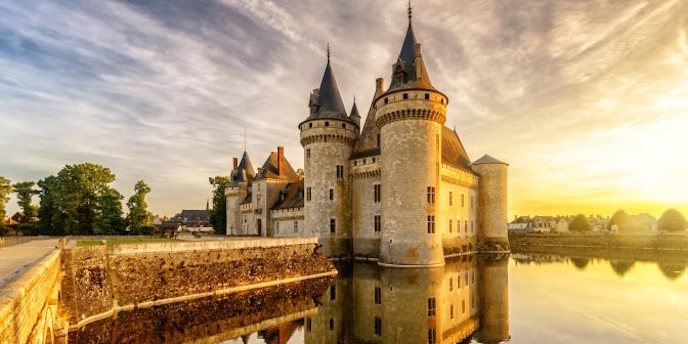 There's a lot to see in France just beyond the Paris city gates, and one of the most visited destinations is the Loire Valley, with its magnificent castles. It's an easy day trip from Paris on a tour with an expert guide. This very popular activity gets you guided tours into the most famous castles, but it also includes a guided wine tasting of the best varietals from the region. The wine tasting happens during a bountiful French lunch. It's like two trips in one!

Concentrating on the castles, this day tour option visits three of the most spectacular — Chenonceau, Cheverny & Chambord. Lunch is included on this full-day activity. Also available as a private tour. Every day except Wednesdays.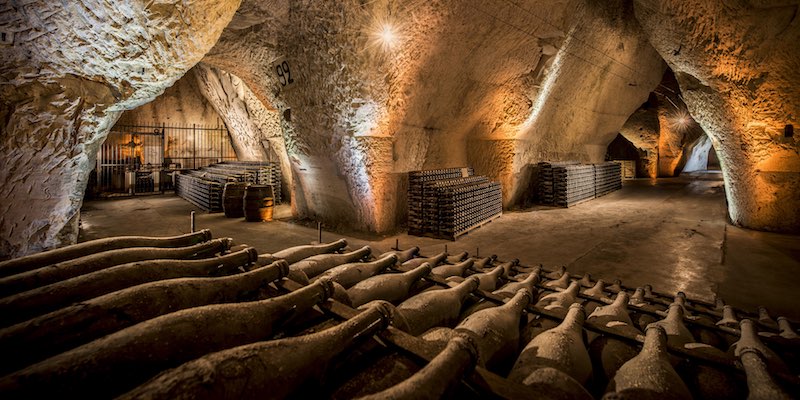 Only an hour from Paris, a visit to the Champagne region makes for a memorable day trip. Your driver meets you at your hotel and whisks you to world-class vineyards. After touring historic Reims, including a visit to its famous cathedral, the champagne houses beckon and your sampling of bubbly begins! You'll taste the Grands Crus as well as champagne from small family producers. Also see, The 3 Top Day Trips to Champagne…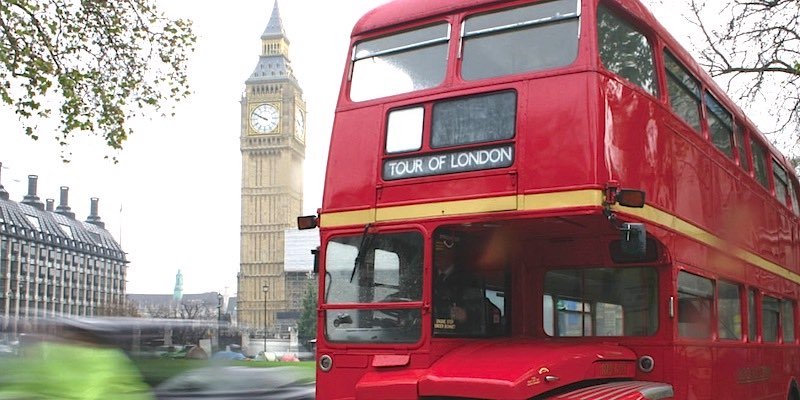 It's amazing to us how the high-speed trains have made it possible to visit London on a day trip from Paris. You meet up with your tour guide at Gare du Nord in Paris, where you hop on the Eurostar to London. The day includes an extensive, open-top bus tour around London and guided walking tours, including The Beatles London Walking Tour. It's an exhilarating trip that gets you back to Paris the very same day.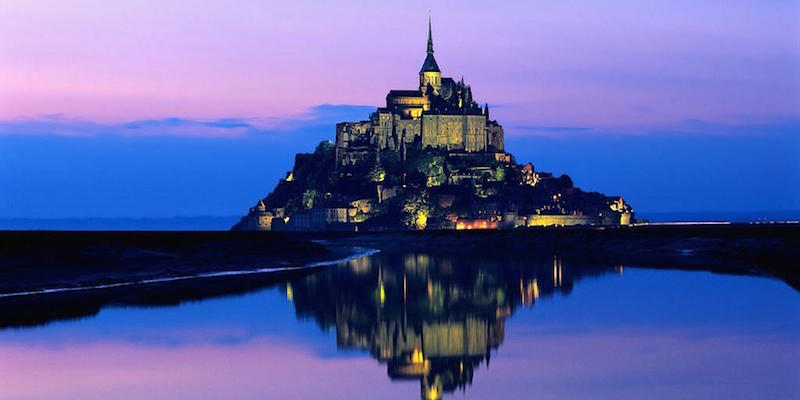 Spend a winter's day exploring the fairytale island of Mont Saint-Michel just off the Normandy coast. Visit the Benedictine abbey that becomes separated from the mainland during high tide. Wander along the narrow streets, the shops, and the abbey's ramparts. On your way you drive through the picturesque Normandy countryside. Everything is included, even pick-up at your hotel.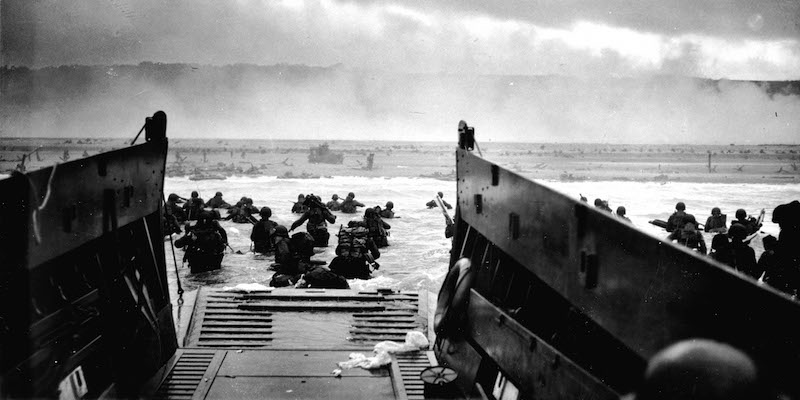 The landing beaches of Normandy are the most popular — and the most famous — battle sites of World War II, even though it's now been nearly eighty years since the event. Sign up for tour recommended small-group tour that takes you to the the beaches, the monuments, the museums, and the dedicated cemeteries. You may find it to be a powerful emotional experience. Includes Paris hotel pickup and lunch.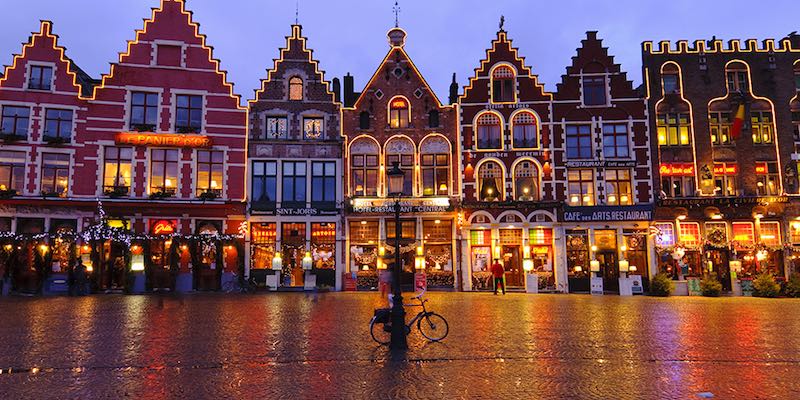 We've described just a few of the magnificent things found outside the gates of Paris. We know from experience that your trip to Paris will be even better and more memorable if you put aside day or two to experience the wonders of France that are within easy reach of Paris. Click below to see a larger selection of our recommended day trips.
Our Top Food & Wine Activities
Things to Do in Paris February 2021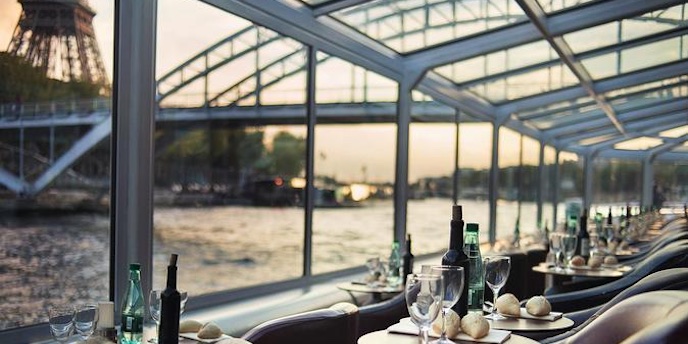 Here is a fun, casual, and affordable afternoon activity that also includes a multi-course meal and a river cruise. Combine great dining with a tour of Paris… riverside. A cruise on a bateau is something you must do in Paris, so why not have lunch at the same time? Gaze out the window at the monuments of Paris passing by. This lunch cruise has become very popular, so book early. Fridays, Saturdays, Sundays in February.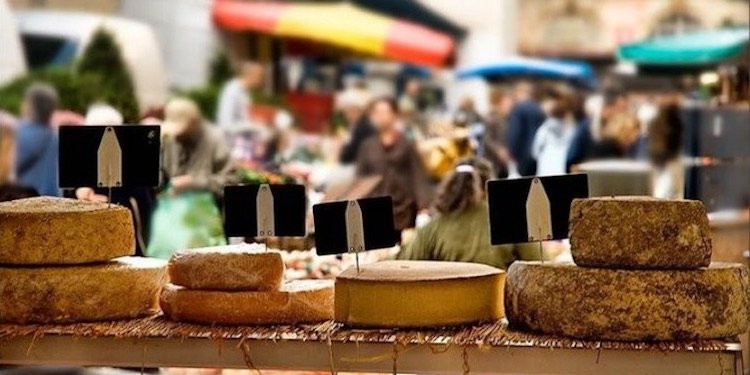 This very popular food tour also takes you to the Marais to visit the top food & wine shops in that historic quartier. Discover and taste the best of French foods — think baguettes, chocolate, cheese, charcuterie, and wine. The whole things starts off at the oldest food market in the city. This one is garnering high praise from hungry travelers.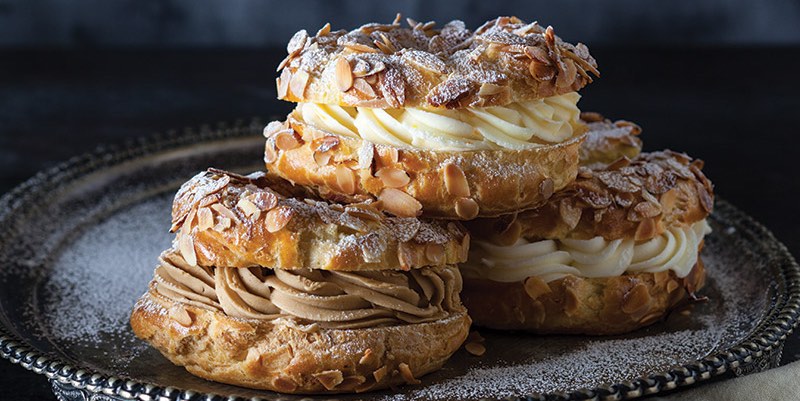 Chocolates + pastry + Paris. Does it get more delicious? You get behind the scenes on this small-group tasting tour that visits some of the city's best patisseries and chocolatiers. You'll taste regional specialties and discover how all those delectable delights are made. Choose from afternoon tours in the Marais or Saint-Germain, or a morning tour in Saint-Germain.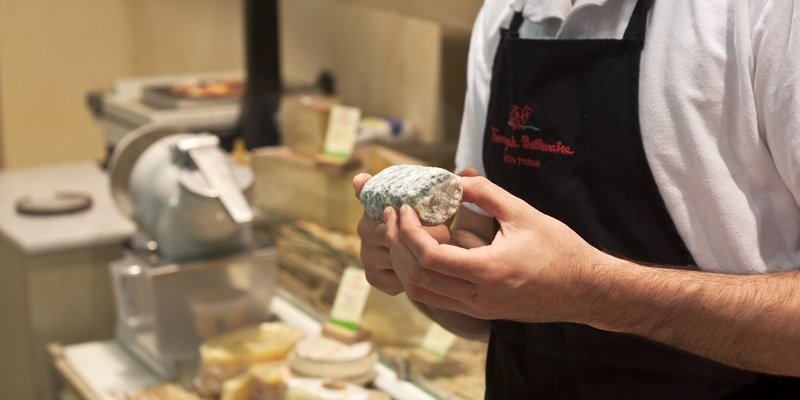 Cheese, wine, Paris? You'll be asking yourself if this is culinary heaven as you experience this food activity where you learn all about the proper way to age the cheeses of France. In a fromagerie in the Marais you meet the affineur (expert in aging cheeses) and descend into the private cheese cellar where you taste seven classic French cheeses, along with wines. The group size is limited to 10 to ensure there's more cheese for you. Also see, Five Top Cheese Tastings In Paris…
One of the most fabulous activities in Paris is to spend an evening gliding down the most famous river in the world, watching the city all aglow, while dining at a private table. The 3-course classic French meal is served with wine and starts with an aperitif. Remember it's February — romance and all that. Round trip hotel transportation is included.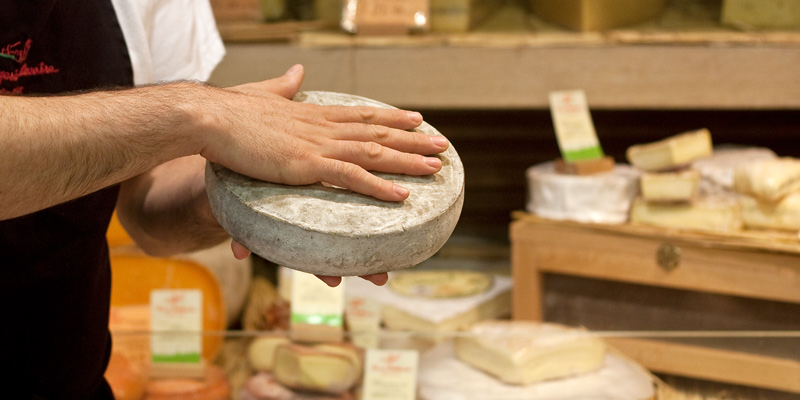 Visiting the small, specialty food shops of Paris with an expert is one of the best ways to get into the culinary culture of the city renowned for its food. On these tours you visit and sample at boulangeries, cheese shops, charcuteries. And, don't worry — any calories you take in at delicious taste samplings are going to be burned off by the walk! Also see, The Top Ten Food & Wine Experiences …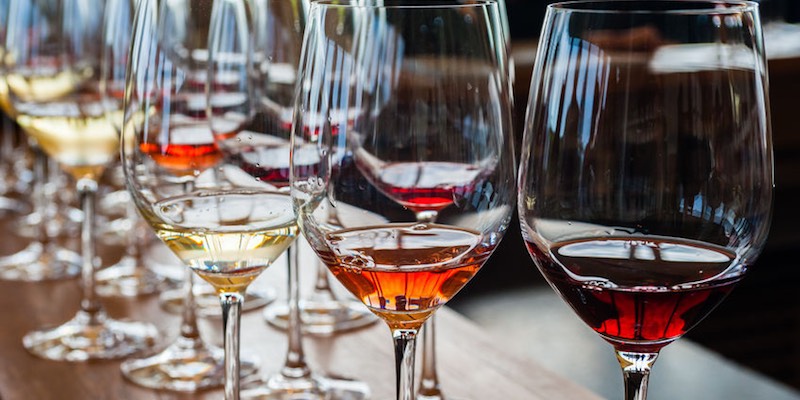 The weather outside may be chilly but you'll be warm inside a charming wine cellar smack in the center of Paris. Professional sommeliers take you through an informal wine tasting, delivering an extensive tasting of wines. We prefer the two-hour grand cru wine tasting because it's not every day you'll get a chance to taste a flight of some of the best wines of France.
These heavenly, melt-in-your-mouth confections were created in the 1930s but are the current rage in Paris. It's a dream come true to attend a cooking class in Paris where you learn to make your own delicate meringue-based morsels. Class size is limited to eight people, so you get lots of individual attention. Your reward? Your own box of macarons to take home.
What's On at the Museums
Things to Do in Paris February 2021
The Olmecs and the Cultures of the Gulf of Mexico
Learn about the fascinating Olmec civilization and the little-known world of other pre-Columbian cultures of the Gulf of Mexico. The exhibition sheds light on this Mesoamerican civilization with rare items, shown for the first time outside Mexico.
• Quai Branly
• Ends July 25, 2021
• Information…
The Advent of the Artist
In the new season of this on-going museum event, the Louvre's Petite Galerie continues its exploration of the transition from the typically anonymous craftsman of the classical period to the artist of the Renaissance, The Advent of the Artist. In 2021, Renaissance artists Leonardo da Vinci, Donatello, Michelangelo, and Albrecht Dürer will be featured.
• Petite Galerie, Louvre
• Ends July 5, 2021
• Information…
Matisse – Like a Novel
On the occasion of the 150th anniversary of the birth of Henri Matisse (1869-1954), the Centre Pompidou pays tribute to him through an exhibition with more than 230 works and 70 documents, bringing together his essential works. This is going to be good!
• Centre Pompidou
• Ends February 22, 2021
• Information…

Girault de Prangey, Photographer
Girault de Prangey (1804-1892) was a gifted painter, illustrator, and archaeologist. This exhibition features his photographs and illustrated books.

Laurence Aëgerter at the Petit Palais
This exhibition of the works of contemporary French-Dutch artist Laurence Aëgerter weaves its way through the Petit Palais and even spills into the garden.
The Best Events in Paris
Things to Do in Paris February 2021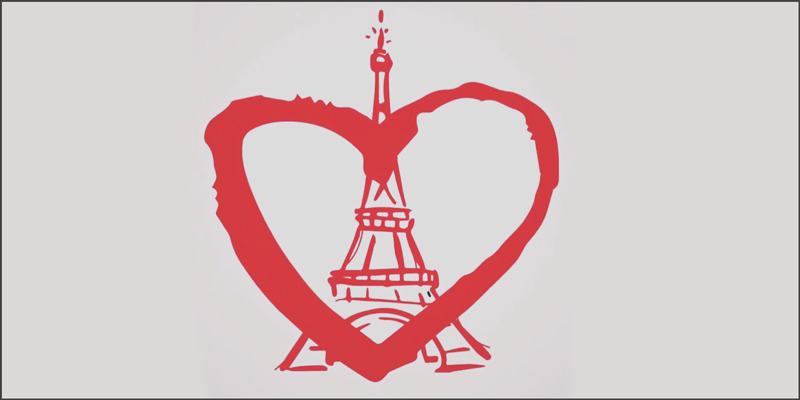 Did you know that Valentin, the saint, was French? Makes sense then that a day in his honor would become a time of love. This amorous holiday is becoming more popular in Paris. Discover nineteen fabulous things to do tin Paris on Valentine's Day. It's all in our guide.

Course Saint-Valentin — Valentine's Day Run
Run for love & laughter in Paris.
Retromobile Vintage Car Show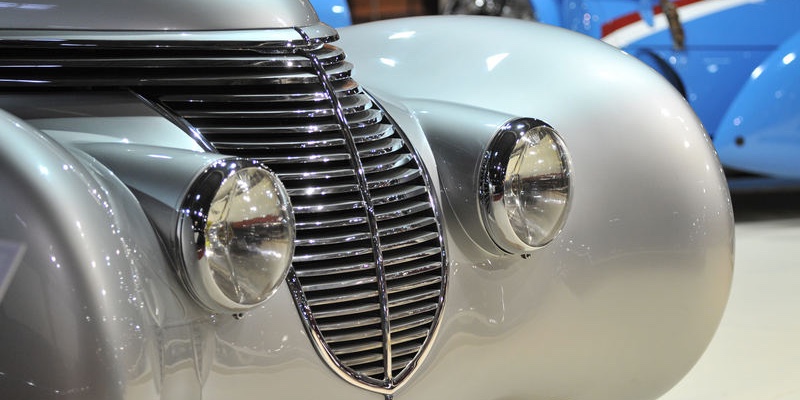 Traveling with a car buff? You won't want to miss this iconic car event. The 2021 edition is moving to June when, organizers hope, there will be different regulations in place.
• Porte we Versailles
• June 2 to 6, 2021
• Information…

Salon Agriculture
France's largest agricultural show usually comes to Paris in February — the off season for farmers — for its annual extravaganza. For 2021, through, dates have yet to be announced.
Chinese New Year
Friday, February 12, 2021 is the kick-off for Chinese New Year. 2021, by the way, is the Year of the Ox. In the Chinese Zodiac, the Ox is hardworking and methodical and will be rewarded as the year progresses. In Paris, it's uncertain if the annual parade and merriment will take place. Stay tuned!
• February 12, 2021


Paris Grand Slam Judo Championship
15,000 spectators are normally on hand in February to witness one of the important judo tournaments in the world. This year, though, the dates have yet to be announced. It's hard to do judo wearing plastic gloves, face masks, and shields!