Trois Douzaines Of The Best Things To Do In Paris – February 2023
It's February in Paris, where celebrating the month of love and romance is always a melt-in-your-mouth experience — especially given the chocolatiers that are found on every Parisian rue and avenue. And let's not forget about all the champagne vendors, flower shops, and parfumiers.
Most Popular Activities
Things to Do in Paris February 2023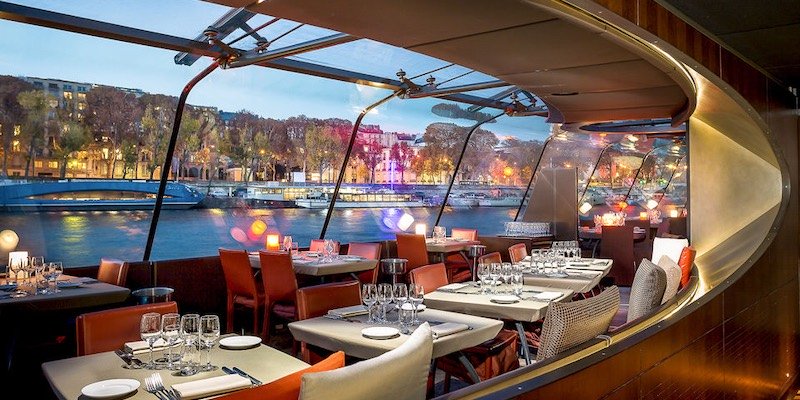 Everything looks better from a boat cruising down the city's famous river. On this relaxing ride you see Paris from a different perspective, with all the famous landmarks lit up for your viewing pleasure as you enjoy a multi-course French meal with wine. Choose the Service Premier option for the best seating, the best meal, champagne to start and end — the ultimate experience.
Here's another way to indulge your inner romantic on a magical evening cruise along the Seine, viewing the City of Lights at its best. While you dine on a decadent 4-course classic French dinner, accompanied by live music on-board, your bateau floats past illuminated landmarks like the Louvre, Notre Dame Cathedral, and the Eiffel Tower.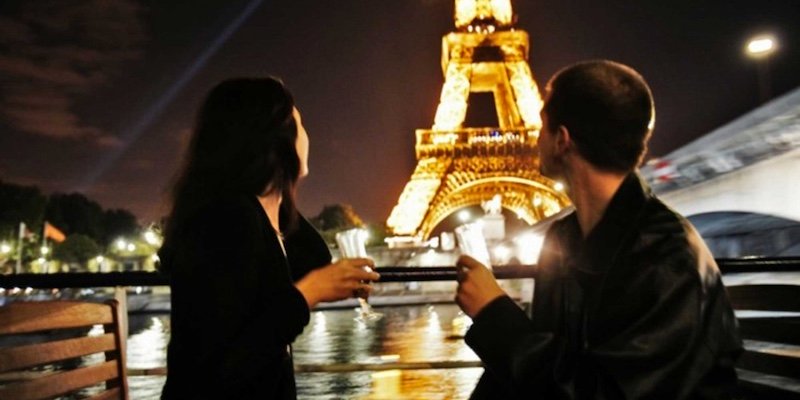 What better way to celebrate your time in Paris than a champagne-fueled cruise down the Seine — the most romantic river in the world? You'll discover this is one of the very best ways to see the sights of the city as you glide past the monuments on a bateau… while sipping bubbly!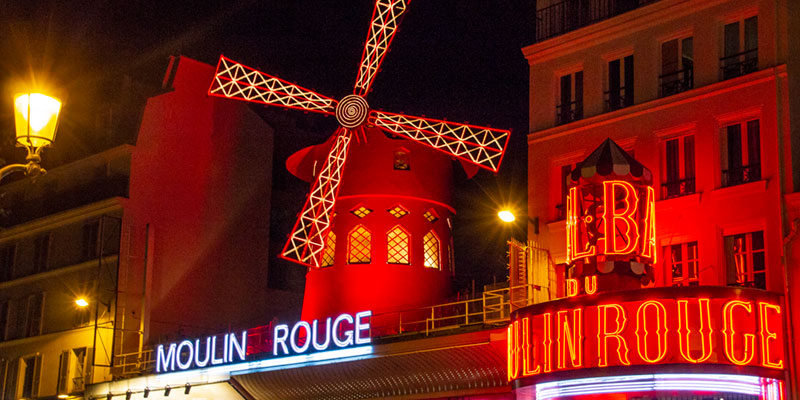 We love to recommend this activity because it includes everything. It starts with a leisurely multi-course meal featuring classic French food and champagne. After dinner, settle back and enjoy the timeless cabaret show. It's a glorious evening in Paris that sells out weeks in advance, so be sure to book early!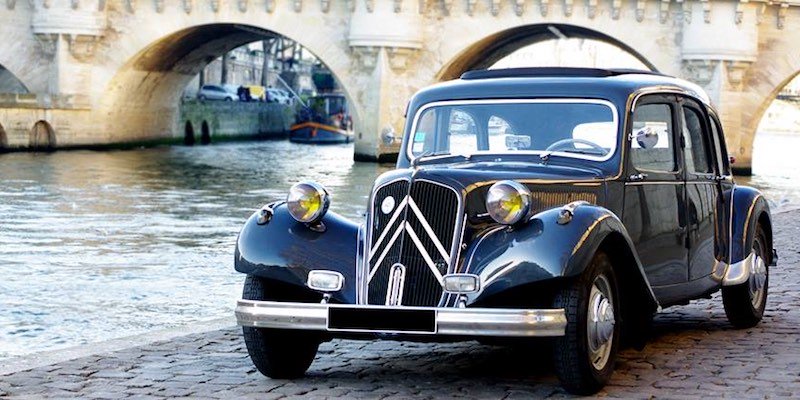 Have you ever wanted to feel like you're starring in your own movie, set in Paris? That's just how we felt when we toured the city in a sleek, black Citroën Traction Avant from the 1940s, driven by a "gentleman driver". It's so much fun seeing the sights like this, and made even better with the sun roof opened all the way. As we say in our review, this is "retro luxury from another era."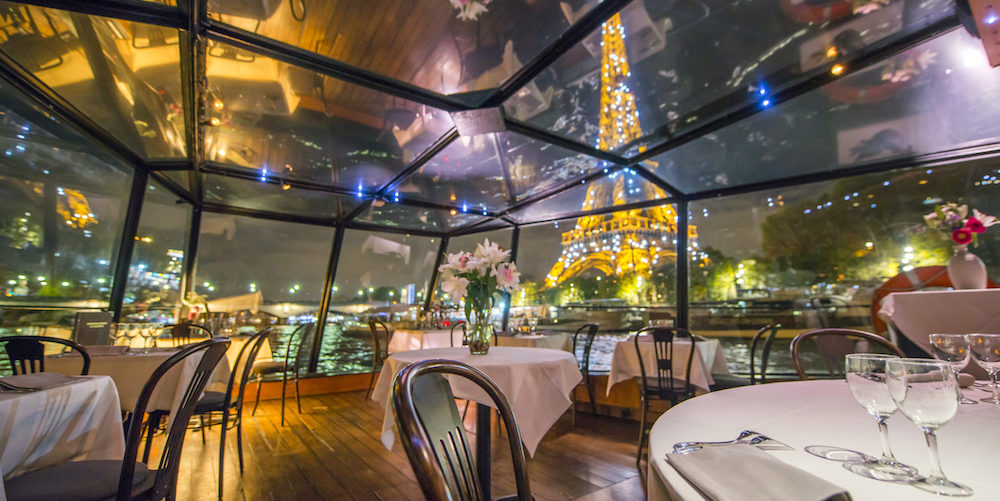 There's a lot to love with this busy activity, visiting two great Paris landmarks in one night. First your driver takes you on a quick tour of the city on the way to the banks of the Seine where a bateau awaits your arrival. There you dine on a classic french meal as you see Paris at night. Next, your driver escorts you to the Eiffel Tower where you'll admire the glittering city landscape beneath you. We recommend the 20:30 sailing for the best experience.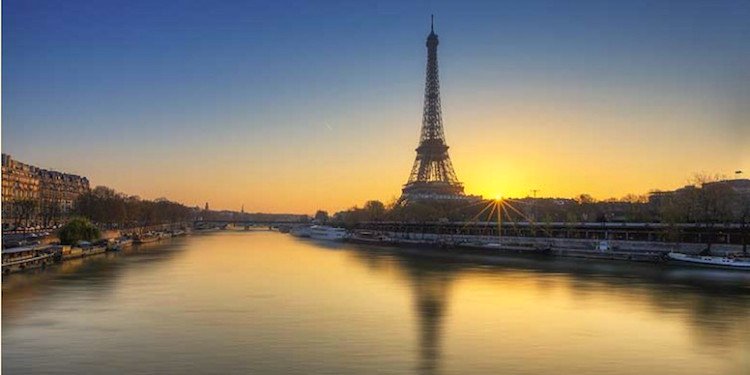 This action-packed evening combines a river cruise, bubbly, and a skip-the-line visit to the Eiffel Tower. It starts with a champagne-fueled sunset Seine River cruise followed by skip-the-line access to Level 2 of the Tower. From on high, the city unfolds beneath you. Here's what we love: you're treated like a VIP with no waiting, no jostling, just pure Paris fun.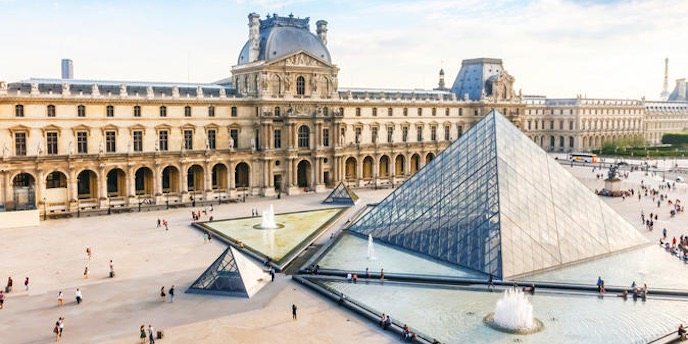 Save Time. Stay Warm. Be Happy. Baby, it's cold out there! This tour gets you ahead of the loooong lines and into the world's largest & most popular museum in no time flat. With nearly ten million visitors each year, it's essential to find a way to skip the line. Group size is limited, so personal attention is a high priority.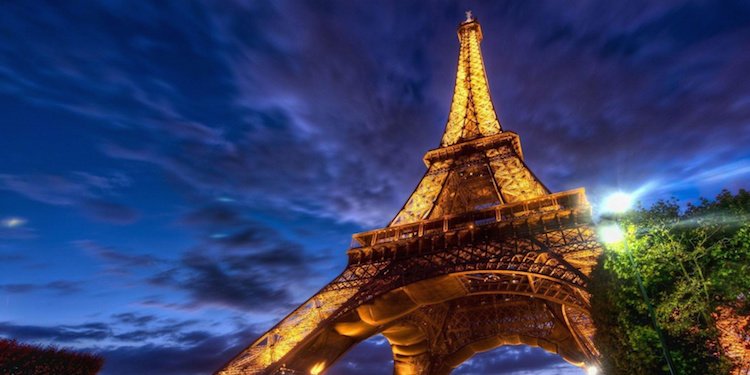 The Eiffel Tower is immensely popular and there are always long-ups. Since we hate waiting in line, we always search for an Eiffel Tower activity that lets us skip the queues. Luckily, we've found quite a few. Since availability at the Tower changes, the best way to approach a no-wait ET visit is to check with the Skip the Eiffel Tower Lines link below.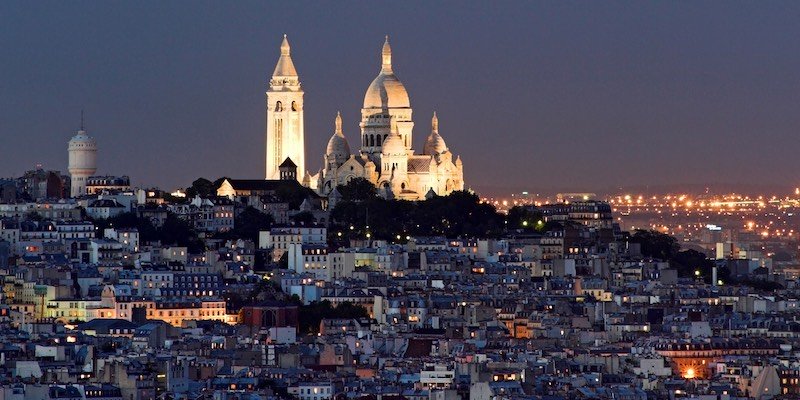 Famous for the artists who once lived here, Montmartre is a fascinating quartier with an artistic flair. On this tour you walk the cobbled streets, past the residences of famous inhabitants such as Picasso and Van Gogh, stopping by other landmarks such as the Amélie cafe, Moulin de la Galette, and Place Dalida. You also visit the interior of Sacre-Coeur Basilica to view its stunning mosaics. Semi-private tour with maximum of 8 people.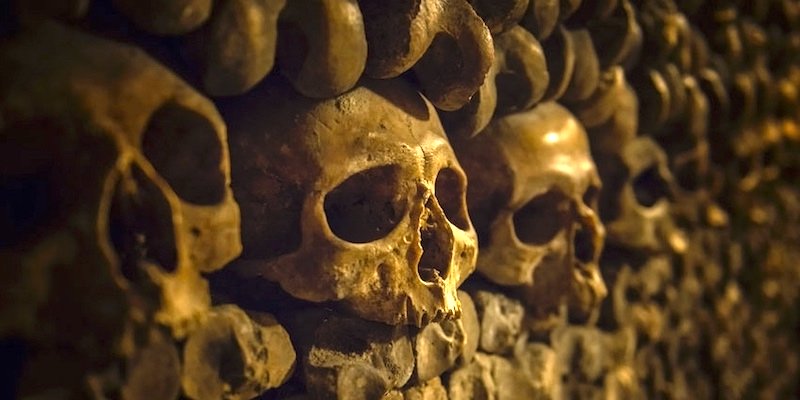 The Catacombs of Paris is both one of the eeriest and most interesting things to see in Paris. Six million Parisians are laid to rest in limestone caverns 130 steps under the streets of the city. While somewhat creepy, the Paris Catacombs are also very popular, which is why we always recommend a skip-the-line tour with an expert guide who also explains the history of this unusual landmark.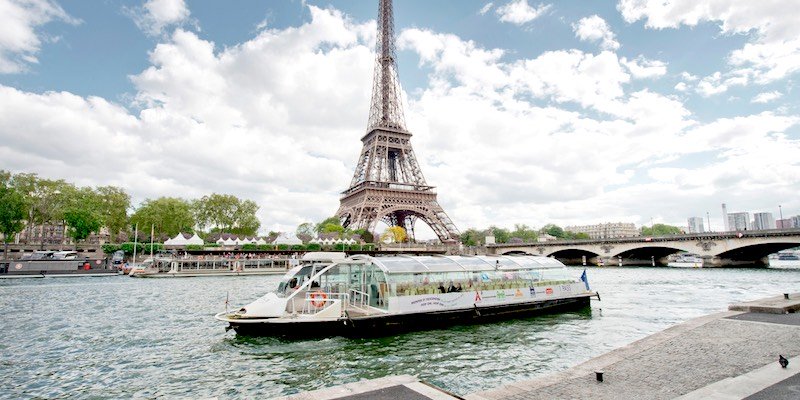 That's right, do Paris in one day. This lovely tour packs a wallop with a combination of a Louvre museum tour, Seine River cruise, plus a visit to the world's most popular monument – Eiffel Tower. Everything is included: tour guides, entrance fees, and river cruise.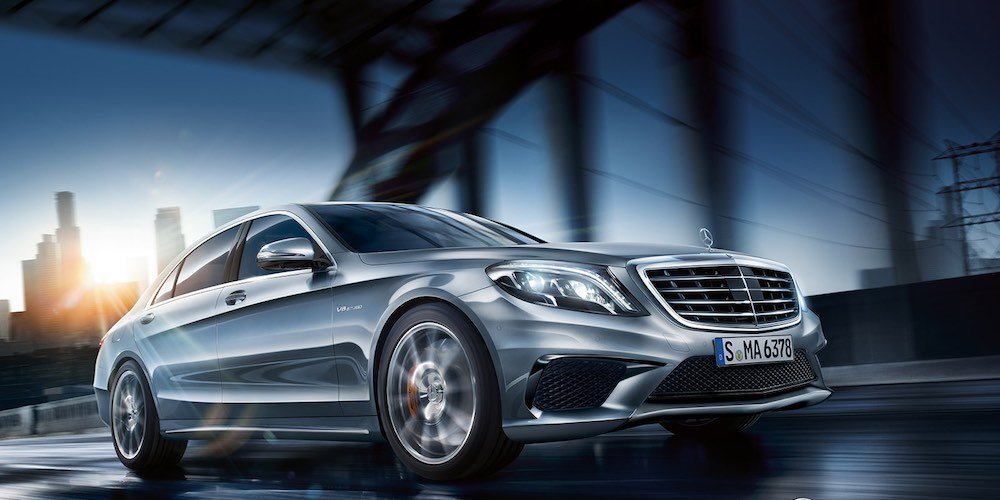 One of our most appreciated pieces of advice is to arrange transportation from the airport into central Paris in advance, so that you know what's going to happen when you arrive. We recommend booking a private transfer where your driver meets you on arrival, helps with your luggage, and takes you directly to your Paris hotel in a private, air-conditioned sedan or Eurovan. That's the way to start your vacation in style!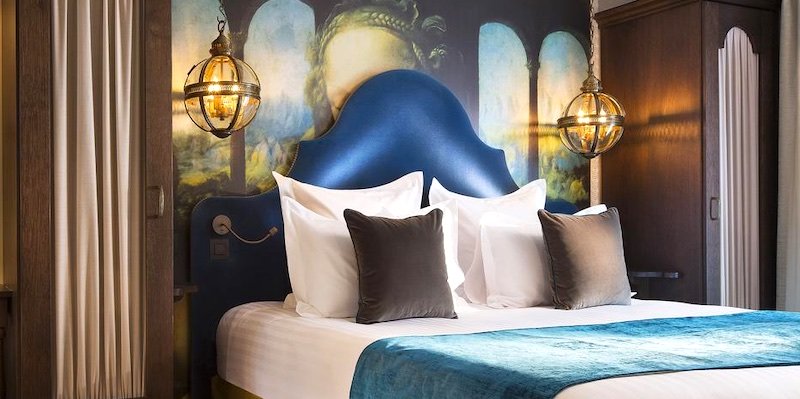 Who doesn't love staying on the Left Bank of Paris? Since Hemingway and the Jazz Age, the Left Bank has defined the essence of Paris. The Saint-Germain neighborhood is charming, and so are the best of the hotels in the quartier. In fact, here are our picks of the top 5 Left Bank hotels — with a couple of bonuses as well!
Our Top Food & Wine Activities
Things to Do in Paris February 2023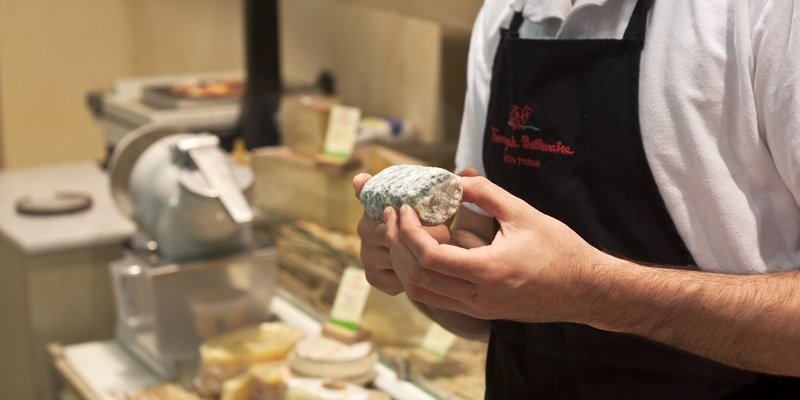 Cheese, wine, Paris? You'll be asking yourself if this is culinary heaven as you experience this food activity where you learn all about the proper way to age the cheeses of France. In a fromagerie in the Marais you meet the affineur (expert in aging cheeses) and descend into the private cheese cellar where you taste seven classic French cheeses, along with wines. The group size is limited to 10 to ensure there's more cheese for you!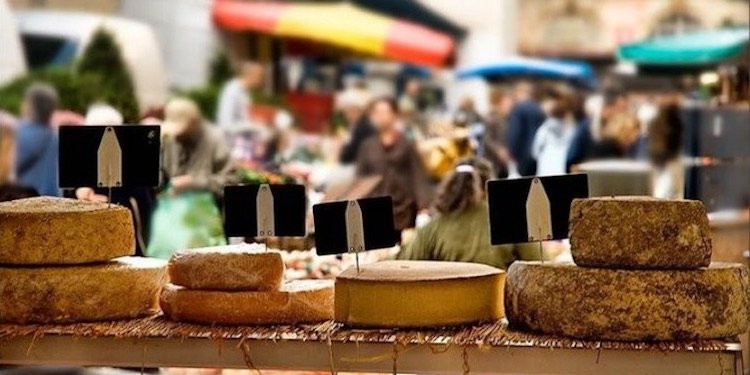 This very popular food tour takes you to the Marais to visit the top food & wine shops in that historic quartier. Discover and taste the best of French foods — think baguettes, chocolate, cheese, charcuterie, and wine. The culinary fun starts at the oldest food market in the city. It's no wonder this one is garnering high praise from hungry travelers.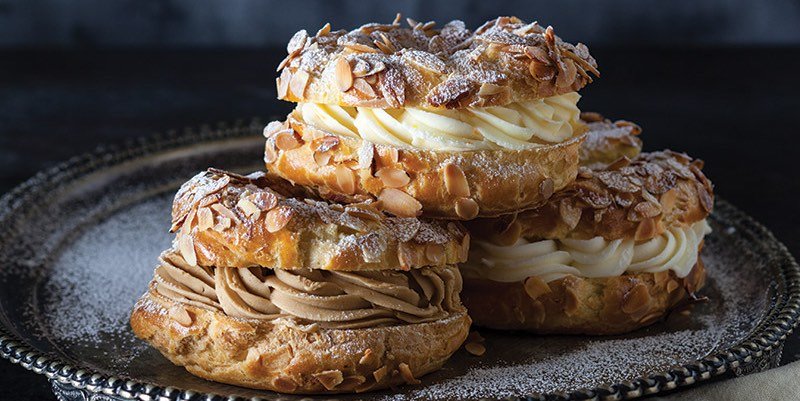 Chocolates + pastry + Paris. Does it get more delicious? You get behind the scenes on this small-group tasting tour that visits some of the city's best patisseries and chocolatiers. You'll taste regional specialties and discover how all those delectable delights are made. Choose from afternoon tours in the Marais or Saint-Germain, or a morning tour in Saint-Germain.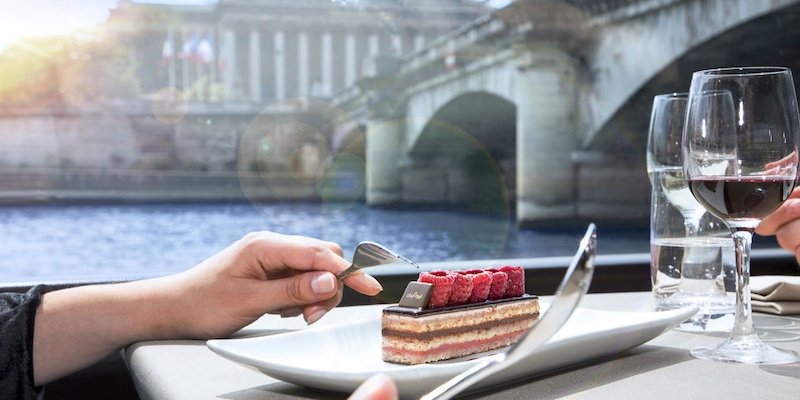 Here is a fun, casual, and affordable afternoon activity that also includes a multi-course meal and a river cruise. Combine great dining with a tour of Paris… riverside. A cruise on a bateau is something you must do in Paris, so why not have lunch at the same time? Gaze out the window at the monuments of Paris passing by. Available everyday. This lunch cruise is very popular, so book early.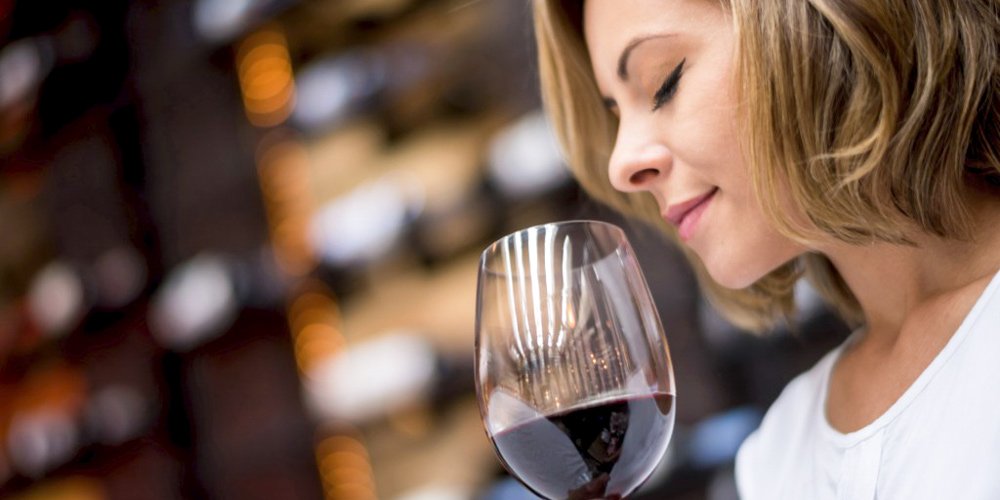 The weather outside may be chilly but you'll be warm inside a charming wine cellar smack in the center of Paris. Professional sommeliers take you through an informal wine tasting, delivering an extensive tasting of wines. We prefer the two-hour grand cru wine tasting because it's not every day you'll get a chance to taste a flight of some of the best wines of France.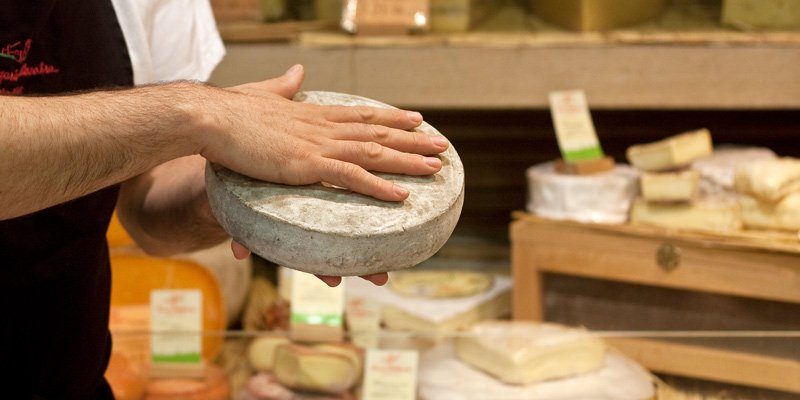 Visiting the small, specialty food shops of Paris with an expert is one of the best ways to get into the culinary culture of the city renowned for its food. On these tours you visit and sample at boulangeries, cheese shops, charcuteries. And, don't worry — any calories you take in at delicious taste samplings are going to be burned off by the walk. Vraiment !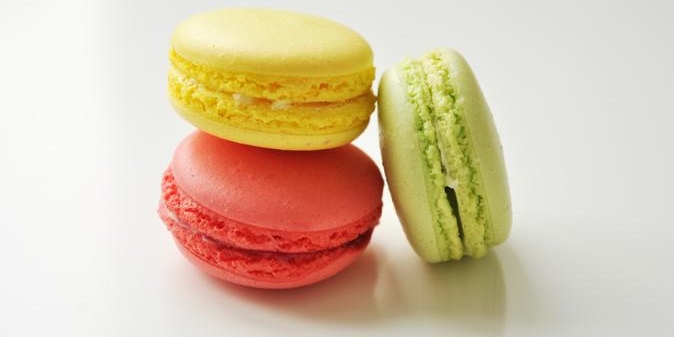 These heavenly, melt-in-your-mouth confections are still the rage in Paris. It's a dream come true to attend a cooking class in Paris where you learn to make your own delicate meringue-based morsels. Class size is limited to eight people, so you get lots of individual attention. Your reward? Your own box of macarons to take home.
Top Day Trips From Paris
Things to Do in Paris February 2023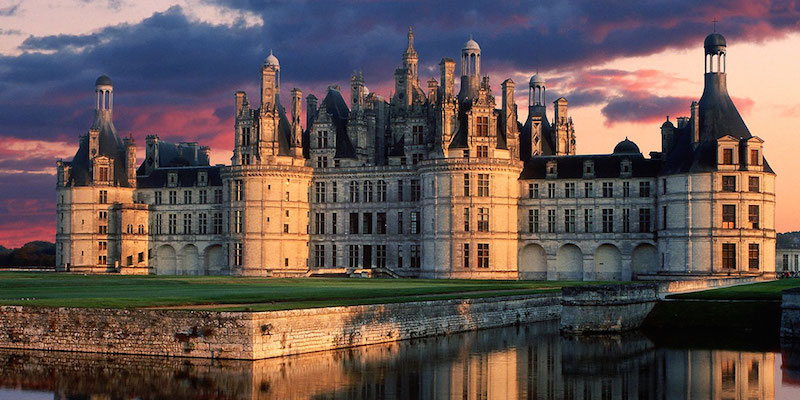 There's a lot to see in France just beyond the Paris city gates, and that includes the Loire Valley, with its magnificent castles. It's an easy day trip from Paris on a tour with an expert guide at your side. This very popular activity gets you guided tours into the most famous castles, plus it includes a wine tasting of the best varietals from the region. Taste wine, enjoy a French lunch, plus see dazzling chateaux. it doesn't get better than that!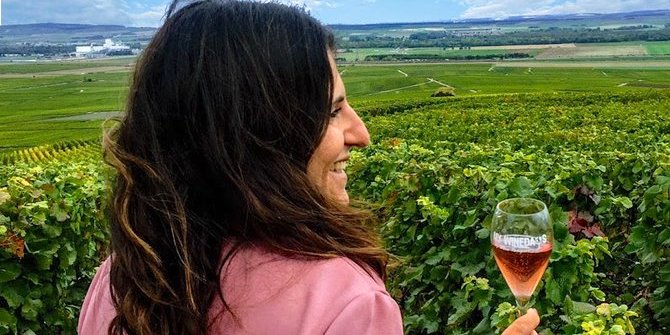 Only an hour from Paris, a visit to the Champagne region makes for a memorable day trip. Your driver meets you at your hotel and whisks you to world-class vineyards. After touring historic Reims, including a visit to its famous cathedral, the champagne houses beckon and your sampling of bubbly begins! You'll taste the Grands Crus as well as champagne from small family producers.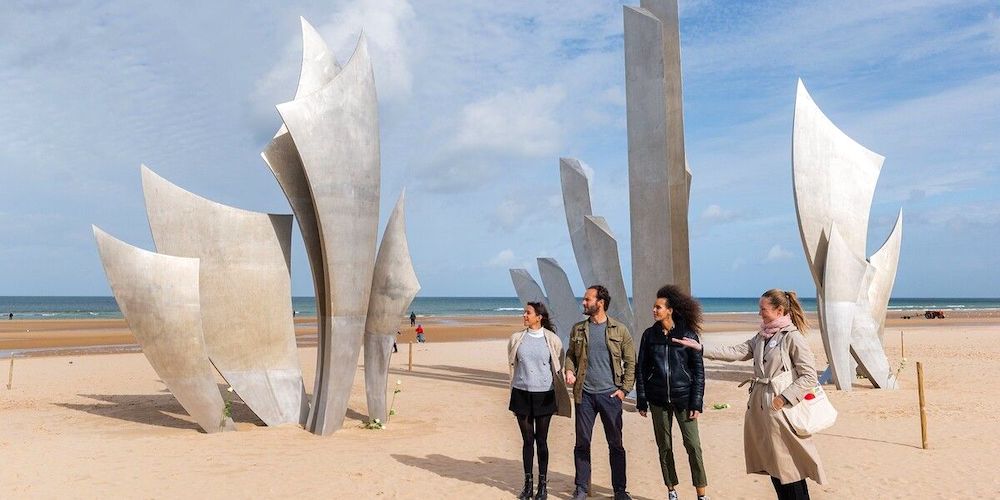 The landing beaches of Normandy are the most popular — and the most famous — battle sites of World War II, even though it's now been nearly eighty years since the event. The best way to get there is to sign up for this small-group tour that takes you to the the beaches, the monuments, the museums, and the dedicated cemeteries. You may find it to be a powerful emotional experience.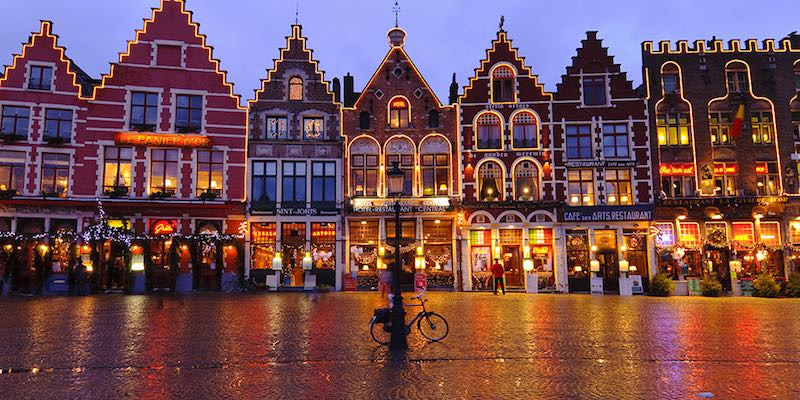 We've described just a few of the magnificent things found outside the gates of Paris. We know from experience that your trip to Paris will be even better and more memorable if you put aside day or two to experience the wonders of France that are within easy reach of Paris. Click below to see a larger selection of our recommended day trips.
The Best Ways to Visit Versailles from Paris
Things to Do in Paris — February 2023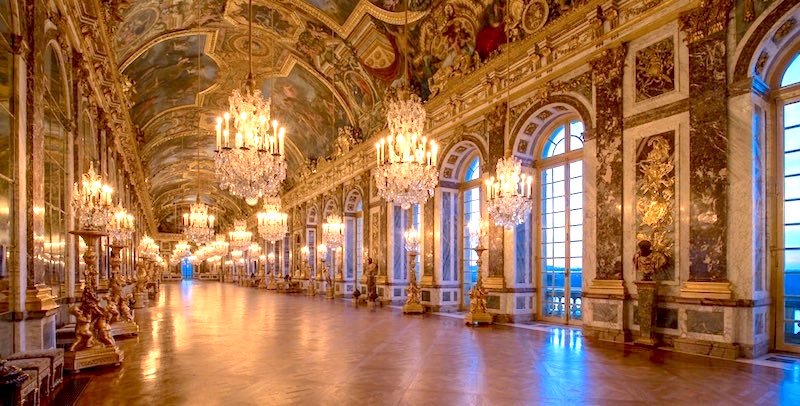 Instead of worrying about trains, brochures and guide books, we prefer to go the royal route. A guided tour adds illuminating details and makes the past come alive with stories of palace life. Includes luxury transportation to and from your hotel, entrance to Versailles and an elegant lunch near the Grand Canal. Best of all, you skip the long lines!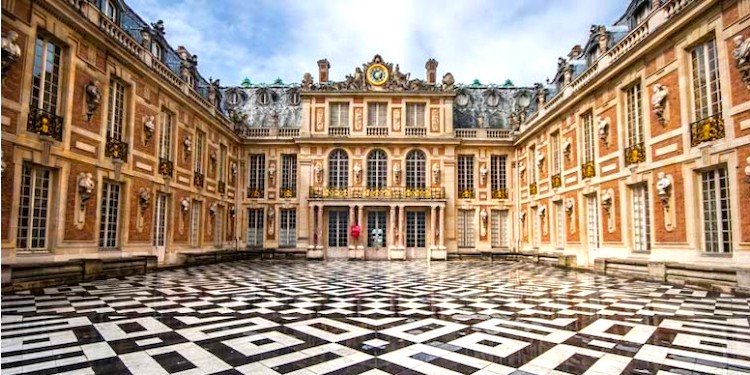 Go the royal route with this private half-day tour of Versailles that starts with pick-up from your Paris address. You also enjoy the services of a professional guide to walk you through the Versaille experience. It's a luxurious experience for just you and your party and perfect if you don't want to spend a full day at the royal estate.
What's On at the Museums
Things to Do in Paris February 2023
Picasso – Rodin… EXTENDED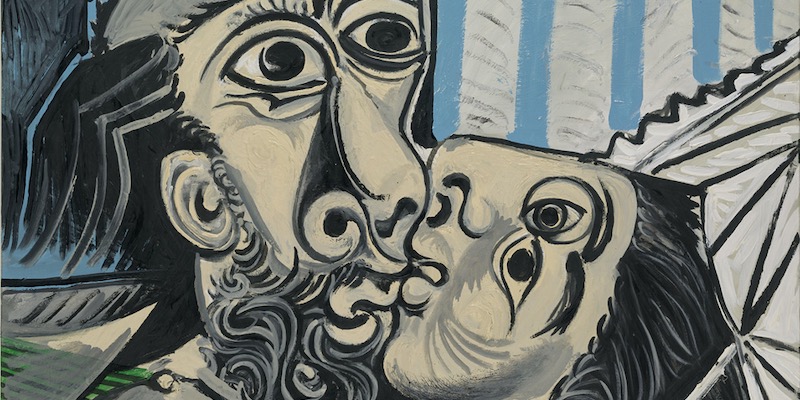 This clever and much-anticipated exhibition is showing at both of the museums dedicated to the title artists — the Musée Picasso in the Marais and the Musée Rodin in the 7th Arrondissement. It demonstrates (perhaps for the first time so graphically) how the two artists, in their own ways, heralded a turning point in modern art.
• Musée Picasso & Musée Rodin
• Ends March 6, 2023
• Information…
Signac, the Collector
Paul Signac (1863-1935), the inventor of pointillism, was also a keen art collector. See his fabulous collection of Bonnard, Matisse, and Fauves.
• Musée d'Orsay
• Ends February 13, 2023
• Information…
Paris to Athens – Birth of Modern Greece
To celebrate the bicentenary of the Greek Revolution, the Louvre presents an exciting exhibition that traces the artistic link between Greek and European culture; specifically focussing on Paris and Athens. The show concludes with works by the Greek group TECHNE, which exhibited in Paris in 1919.
• Louvre, Hall Napoleon
• Ends February 7, 20232
• Information…
Yves Saint Laurent
To celebrate the 60th anniversary of Yves Saint Laurent's first fashion show, exhibits will be staged at the Louvre, Musee d'Orsay, Pompidou Centre, Museum of Modern Art, Picasso Musum, and the Yves Saint Laurent Museum. Each museum presents a different theme: the Louvre showcases his love of gold, the Pompidou his modernity, and the Musee d'Orsay examines the influence of Marcel Proust.
• Musée d'Orsay
• Ends May 15, 2023
• Information…

David Hockney: A Year in Normandy
Celebrated British painter David Hockney has initiated a new chapter in his artistic journey depicting his house, his garden and the surrounding countryside of Normandy. In the form of a narrative cycle depicting the arrival of spring, this work was created during the Covid lockdown.

The Manet Girl
This is the first exhibition dedicated to Julie Manet (1878-1966), the only daughter of the Impressionist artist Berthe Morisot, and the niece of Impressionist mentor Édouard Manet. One hundred works feature paintings, sculptures, pastels, and watercolors that retrace her life.

Impressionism – At The Source of the Water Lilies
This exhibition explores Impressionism with 80 works by Cassatt, Cezanne, Degas, Manet, Monet, Morisot, Pissarro and Renoir, some never shown in France.

From Afar: Precious Objects from Elsewhere
Since ancient times, carnelian, lapis lazuli, ebony,and other precious materials have circulated along trade routes. This exhibition highlights these precious materials as well as exotic animals who have traveled between the continents since the Middle Ages.

Georg Baselitz: The Retrospective
View Baselitz' masterpieces from the past six decades, including the Fractured compositions and his inverted motifs from 1969.
The Best Events in Paris
Things to Do in Paris February 2023
Did you know that Valentin, the saint, was French? Makes sense then that a day in his honor would become a time of love. This amorous holiday is becoming more popular in Paris. Discover nineteen fabulous things to do tin Paris on Valentine's Day. It's all in our guide.
Carnaval de Paris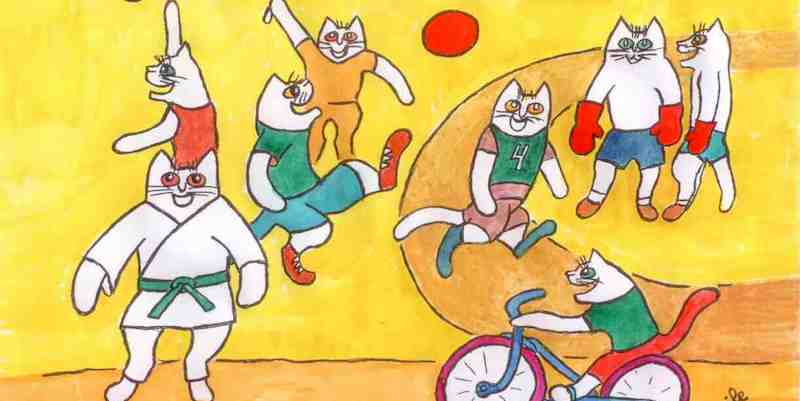 Party like it's 1411 ! That's how long the Carnaval has been celebrated (except for a break between 1952 and 1997 and, of course, the pandemic cancellation). The festival features parades and activities around Place Gambetta and Hôtel de Ville.
• February 27, 2023
• Website…

Course Saint-Valentin — Valentine's Day Run
Run for love & laughter in Paris, at Parc de la Villette. The 2021 edition was cancelled, but the 2023 run will take place on the twelfth.
Retromobile Vintage Car Show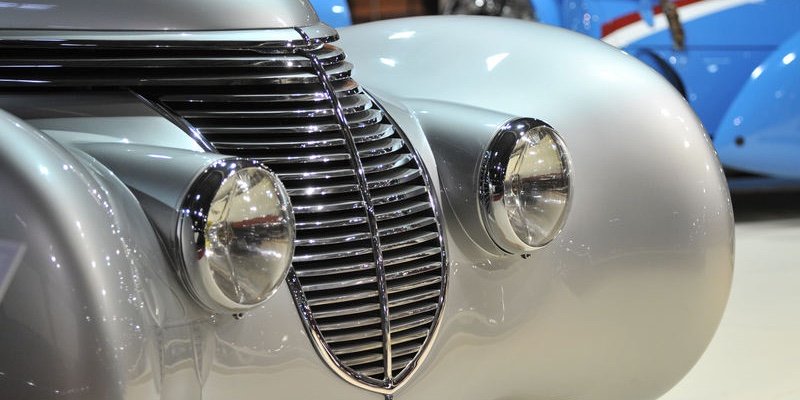 Love cars and love visiting Paris? You won't want to miss this fabulous car show. For the past 40-plus years Retromobile has showcased the auto industry, featuring hundreds of vintage cars
• Porte de Versailles
• February 2 to 6, 2023
• Information…
Rugby Six Nations
This annual European rugby tournament includes France versus Italy at the Stade de France.
• Stade de France
• February and March, 2023
• Information…

Salon Agriculture
France's largest agricultural show usually comes to Paris in February — the off season for farmers — for its annual extravaganza. No one wants to miss the Milking Parlor!

Chinese New Year
February 1 is the kick-off for Chinese New Year. 2023, by the way, is the Year of the Tiger. In Paris, the annual parade and merriment will take place, so don't miss the fun.

Paris Grand Slam Judo Championship
15,000 spectators are normally on hand in February to witness one of the important judo tournaments in the world. Find out how many show up this year by attending the tournament at Accor Hotels Arena.