Monet & Van Gogh – See Where Their Masterpieces Were Created
France loves art and supports its artists, so it's fun & informative to take some time to go beyond the museums and see where the masterpieces were created. We like these day trips that take you out into the French countryside and make you feel a bit like you've stepped back in time.
Go on the trail of Claude Monet and Vincent Van Gogh in Normandy. Although these two famous French artists lived in the same areas and era their lives couldn't have been more different. Van Gogh was a solitary figure and unsuccessful in his lifetime, whereas Claude Monet's life was filled with family and success. Explore the village of Giverny where Monet painted for 43 years and contrast it with the town of Auvers sur Oise where Van Gogh lived and painted for the last 100 days of his life.

On the Trail of Monet & Van Gogh
Day Trips From Paris – Explore More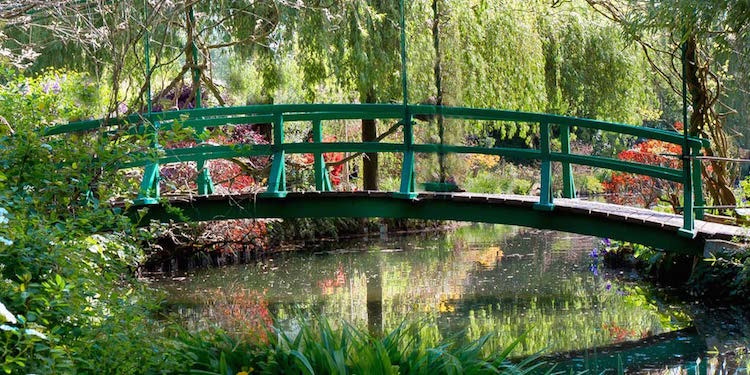 There simply are no other French artists more famous than these two. One of the things we love about this double-barrelled activity is that you are picked up at your Paris address before you are whisked through the Normandy countryside to Giverny, where Monet lived and painted from 1883 to 1926 and where he created a magical environment — from his pink mansion, wild gardens and Japanese bridge to the famous water lily pond. Many of his most famous masterpieces were painted in these gardens. Wander inside the pink house to get a glimpse of how Monet lived to see his inspirational yellow dining room and blue kitchen.
After leaving Monet's, eat a leisurely lunch at the Moulin de Fourges, a 200-year-old mill with a big wheel still churning peacefully over the river Epte. But, wait. After lunch there's more!
Visiting Vincent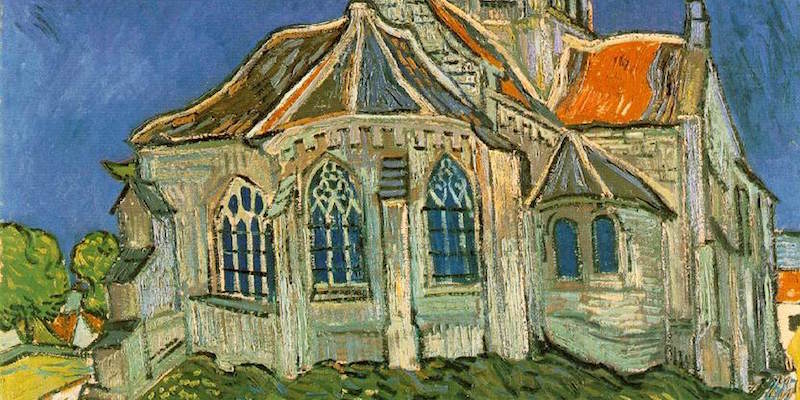 After lunch you're driven to Auvers sur Oise to discover the village where Van Gogh lived and worked during his last agonizing days in 1890. View the buildings famously painted by him — the Auvers Town Hall, Dr Gachet's garden, the Notre Dame d'Auvers 12th-century Gothic church and the rolling fields. It's amazing how little has changed since Vincent lived there over a hundred years ago.
See the haunting Le Maison de Van Gogh where he died from a self-inflicted gunshot wound. His upstairs room has been preserved and is open for viewing. Just up the hill and behind Notre Dame d'Auvers, visit the final resting place of Vincent van Gogh and his brother Theo. The graves are side by side.
Everything is included — hotel pick-up, lunch, ticket entrances and delivery back to Paris. Also available as a private tour.

Other French Artists Day Trip Recommendations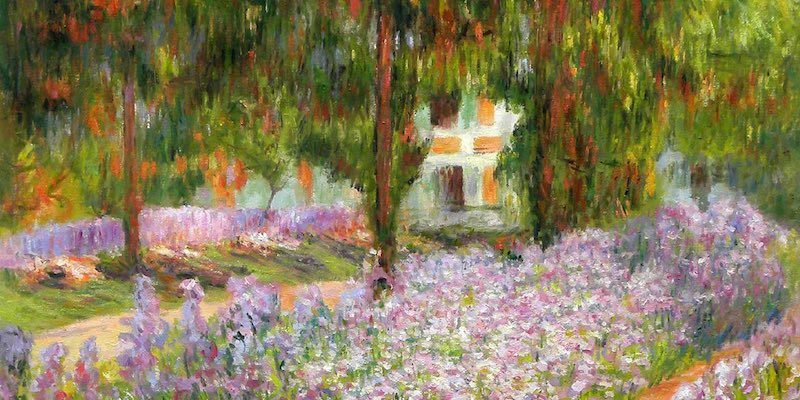 Guided tour of Musée d'Orsay in Paris followed by a visit to Monet's gardens in Giverny.
→ Check Availability…
Full-Day. Skip-the-Line, Private Tours of Giverny and Versailles.
→ Check Availability…