8 Independent Paris Jewelry Designers – 8 Independent Parisiennes
In Paris, a city that celebrates the feminine arts, it's not surprising there is an abundance of independent women jewelry designers creating stunning bijoux made with gold, silver, bronze, and gems from around the globe. Inspired by the beauty of the French capital, these jewelry designers share the same vision — to create one-of-a-kind jewelry produced by hand. Let's take a tour.

1. Elise Tsikis
Elise draws inspiration from nature, a common thread in her work. From a mixed Greek and French heritage, Elise selects unusual materials like wool and magnesite to create golden yellow, rose, and white-gold jewelry. Customers love her Pensée oversized ring, with delicate petals that stretch across the fingers. Her designs can be found in her boutique as well as at select stores in Paris, including the Musée du Quai Branly gift shop.
69 Rue du Bac
7th Arrondissement
2. Margi Darika
Young jewelry designer Mélanie Desplat breathes new life and energy into her creations, drawing inspiration from her travels in Brazil. The result is an eclectic mix of jewelry — from bangles to bold earrings. Customers love her hypnotizing Léo earrings. In Paris, you can find her creations at the boutiques in Paris listed below.
Birdy, 12 Rue Saint Placide, 6th
Jolie Boni, 15 Rue Keller, 11th
Boutique Cheri, 8 Rue Bochant, 17th
Matiere à Reflexion, 19 Rue Poitou, 3rd
3. and… paris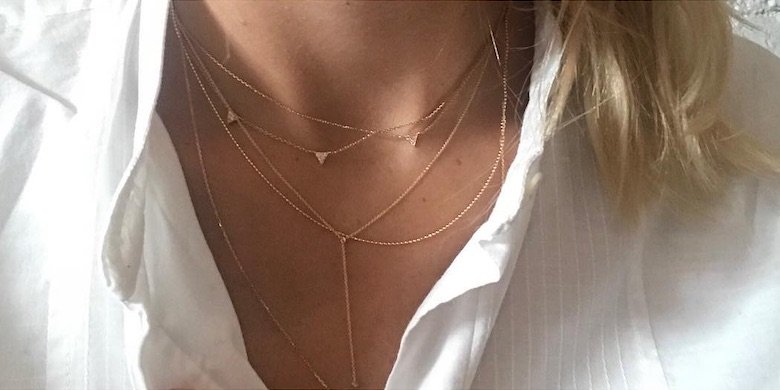 Yep, that's the brand name — and… paris. Born into a family of jewelers, Alizée Guinochet naturally has a passion for all things jewelry. Her belief is that jewelry should be worn every day and never taken off. Take your pick from her assortment of refined creations made with fine gold. Customers love her sand pink saphirs bracelet at €500. You can find her pieces throughout Paris in select boutiques.

4. Monsieur Paris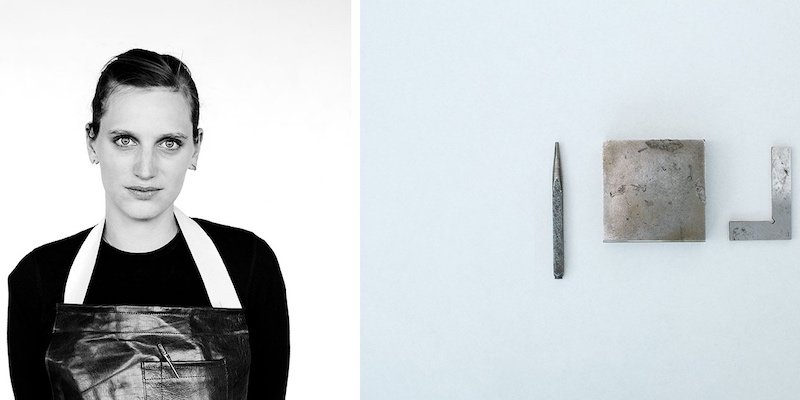 The twist is there is no monsieur at this gem-sized jewelry store. Nadia Azoug's Art-Deco-inspired jewelry is made and sold at her tiny boutique on Rue Charlot in the Marais. Each piece is unique, with prices that won't break the bank. Customers love the Olympe bracelet — a set of Roman-inspired gold bangles set with a single diamond.
Her small workshop is practically on the street, where you can watch the craftswomen at work (everyone who works here is female). We love Nadia's journey from a sociology graduate to a job in publishing to deciding to open her own jewelry store after meeting a jeweler for the first time!
53 Rue Charlot
3rd Arrondissement
5. White Bird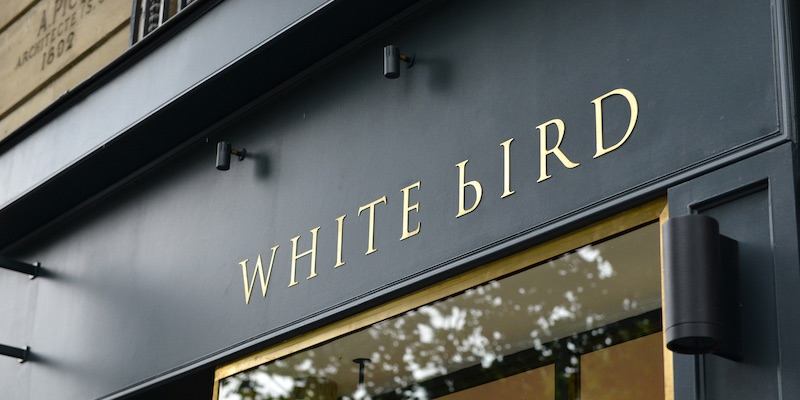 Stéphanie Roger learned her craft at big-name jewelry brands, then chose to set up her Marais boutique in an entirely different style. The simple space is laid out beneath white-painted beams, with wood and wicker furniture featuring her pick of designers' work from around the globe. The pieces range from around 80€ to 100,000€, with plenty of choices in between. Stéphanie has two boutiques in Paris.
7 boulevard des Filles du Calvaire, 3rd
38 Rue du Mont Thabor, 1st
6. Junco Paris
Junco Yamada's tiny boutique/atelier is an Aladdin's cave of precious and semi-precious stones. Formerly a fashion designer, Yamada now creates special-edition jewelry using traditional and contemporary methods with whispers of her Asian heritage. Her jewelry is delicate, romantic and poetic. Born in Tokyo, she arrived in Paris in 1987 and began her jewelry collection, working with haute couture designers, including Christian Lacroix.
10 Rue de Poitou
3rd Arrondissement

7. Marie-Helene de Taillac
When she was a teenager, Marie-Hélène de Taillac draped her bed with coral-pink velvet and piled her nightstand tables with an assortment of crowns, gilded tiaras, bracelets, and sparkling stones. She read every book she could on the subject of great jewelers. A year before she opened her Paris boutique, she set off on a solo journey through Asia with the sole goal of sourcing gemstones and precious materials — silver from Bali, pearls from Japan, engraved gold from Thailand, rubies and sapphires from India.
Whether it's rings, earrings, fishnet wrist-gloves, or rainbow necklaces, Marie-Hélène de Taillac's creations are unique and memorable. Her aquamarine, amethyst, citrine, crystal, diamond, and garnet creations are sold in patinated leather jewelry cases engraved with your own initials. She now has locations in New York, Japan, and of course, Paris.
8 Rue de Tournon
6th Arrondissement
8. Naïla de Monbrison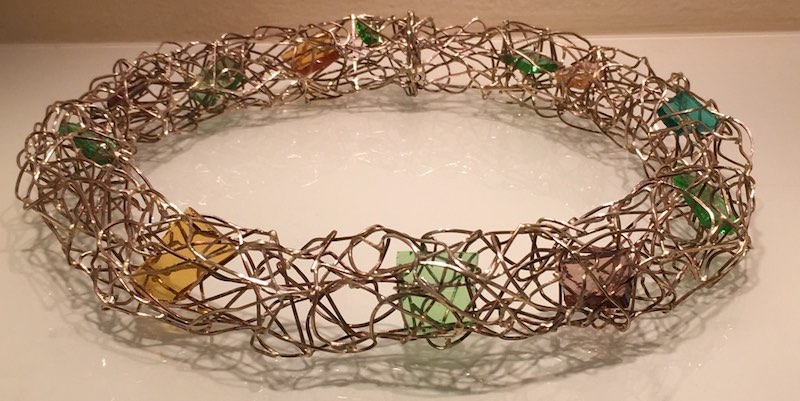 Naïla de Monbrison loves metal — whether it's gold, copper, or stainless steel. As one of the most sought-after jewelry designers in Paris, she opened her unique jewelry/art gallery in 1987 with the goal of treating jewelry as art. With simplicity and beauty in mind, she has no respect for carats and will mix seashells with metal or gold with silver to create ornaments of true art and perfection.
6 Rue de Bourgogne
7th Arrondissement