The Paris Explorer #4 – Rambling Through The Dude's Paris
Jeff Lebowski, AKA The Dude (or El Duderino, if you're not into the whole brevity thing), hasn't ever really traveled. In fact, he doesn't go very far, except for that one weekend when he visited a grow-op outside of Eugene, Oregon. So, like Lucy Jordan, he's never been to Paris. But when — or if — he comes here, we think he's going to dig the itinerary suggestions we've put together for him. So, until he shows up, we abide.
Tying the Room Together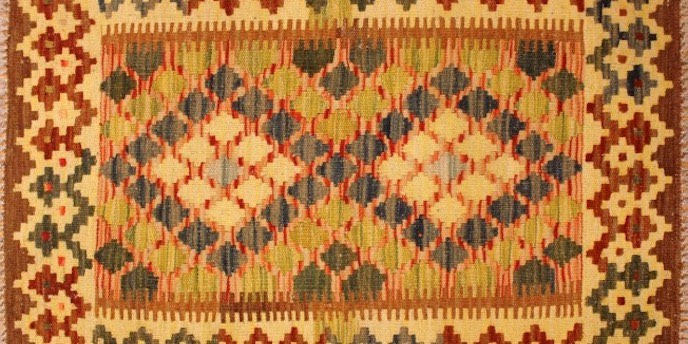 Every room needs a bon tapis, you know? Luckily for the Dude there's a good rug store right near to the Gobelins Tapestry Factory in the 13th. Gobelins was Louis XIV's go-to place for rugs and tapestries. Versailles was virtually festooned with them.
The nearby rug store, Gobelins Tapis, is not connected with the more famous factory, it only borrowed its name. (Or the name of the Metro station.) But here the Dude can browse through hundreds of woven rugs — Afghan, Persian, Kazak, and modern. There are even tapestries. The Dude might get a little overwhelm by the selection, but there's bound to be something here to complement his decor.
36 Avenue des Gobelins
13th Arrondissement
The In-and-Out Burger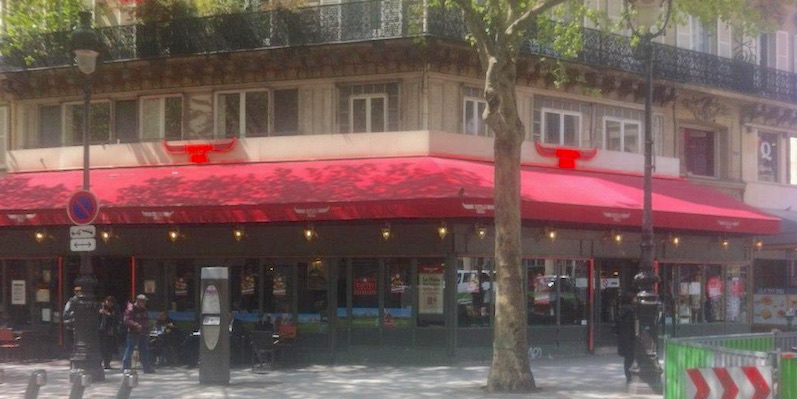 We hear those are good burgers. For the Dude and his bowling team the closest thing in Paris to the In-and-Out Burgers are the Buffalo Grill burger joints. And, as soon as he comes out of the Gare du Nord (he's got to be traveling by train, right?) we think the Dude will head directly across the street to the nearest Buffalo Grill. We hear they are "pretty good".
It's Like Lenin Said…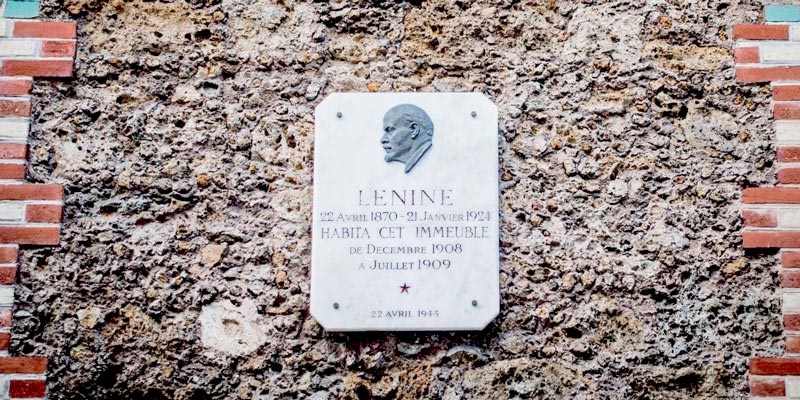 "You look for the person who will benefit, and, uh, you know…" The Dude may not be quite up on his historical quotations, but nonetheless we think he'll be delighted to learn that Lenin once lived in Paris. (Not the I Am The Walrus guy, the other one, the Russian revolutionary.)
Vladimir Ilyich lived in the 14th Arrondissement in the early years of the 20th century, 1908 to 1912. His first place was at 24 Rue Beaunier, near Parc Montsouris, but he was there only a few months before he moved to nearby 4 Rue Marie-Rose. The French Communist Party later bought the Marie-Rose apartment, put an historical plaque on the front, and turned it into a museum. Something happened, we don't know what, but the museum shut its doors a decade ago, the plaque is gone (you can see its outline on the wall), and there's another plaque now on the Rue Beaunier apartment, where you can view it today.
Luckily for the Dude there's a Buffalo Grill only 5 minutes away from Lenin's place.
Rue Beaunier
14th Arrondissement
I Bowl. Drive Around. The Occasional Acid Flashback.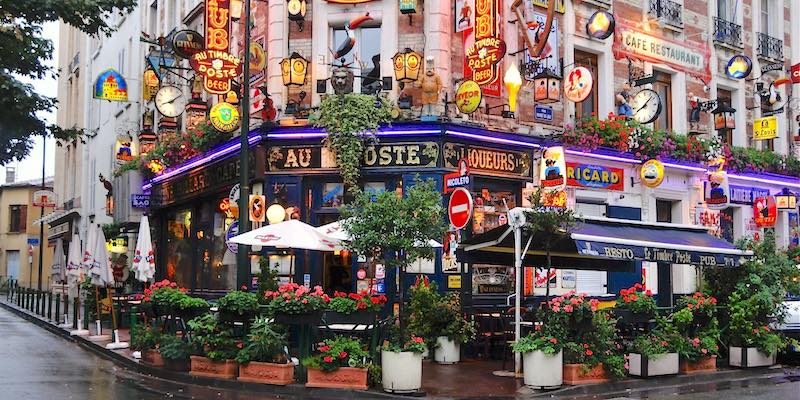 That's exactly why we know the Dude is going to like eating at the craziest restaurant in Paris, Le Timbre Poste, where one reviewer said the "room that looks like the Wizard of Oz's acid flashback." Le Timbre Poste is actually just outside of the Paris city limits, but only a stroll over the Périphérique overpass and a 30-minute walk from Lenin's apartment.
1 Rue Rouget de Lisle
Malakoff
Let's Go Bowlin'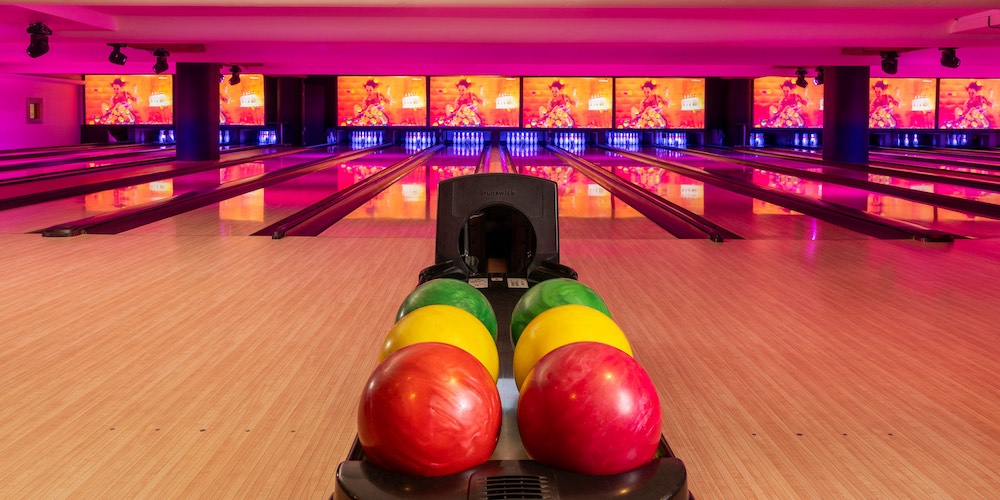 For the man who loves bowling as much as he loves the occasional acid flashback we have the perfect Paris destination — Bowling Foch, a multi-coloured bowling emporium surprisingly near the Arc de Triomphe. It's part of a complex called Duplex Paris that also sports a restaurant, a discotheque, meeting rooms, and a nightclub. There are 15 lanes of bowling, billiard tables, and far-out video images on the walls above the lanes. Maybe one reason we haven't spotted this before is that it all seems to be located underground.
2 Avenue Foch
16th Arrondissement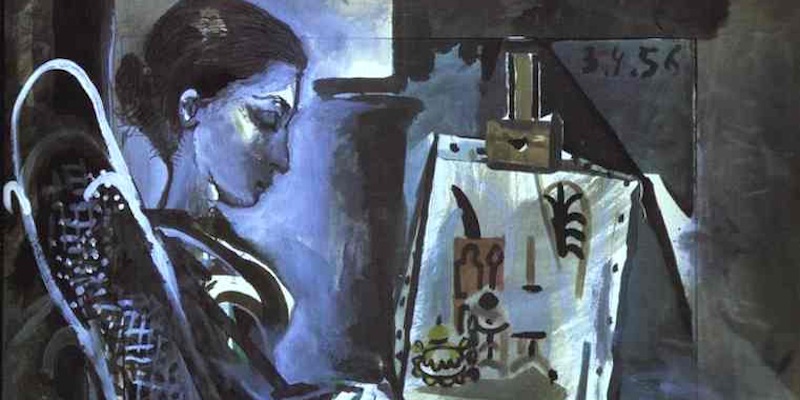 Although his last encounter with nihilists didn't turn out too well (his car was torched, Donny had a heart attack) we still think the Dude is going to love our next idea — a visit to the most nihilistic of painters, Pablo Picasso, at his eponymous museum in Paris. (If that painting of Jacqueline, above, isn't nihilistic art, we don't know what is.) In fact, it's a place no visitor to Paris should miss, nihilist or not.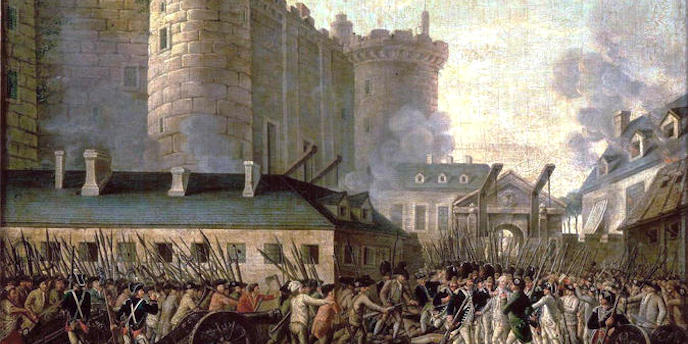 And so is the French Revolution, but we still think the Dude would love rambling around with an expert guide telling him all about the revolution. Dude might not even know he's talking about the French one. This is a private tour, for just the Dude and the bowling team.
I'm Just Gonna Go Find a Cash Machine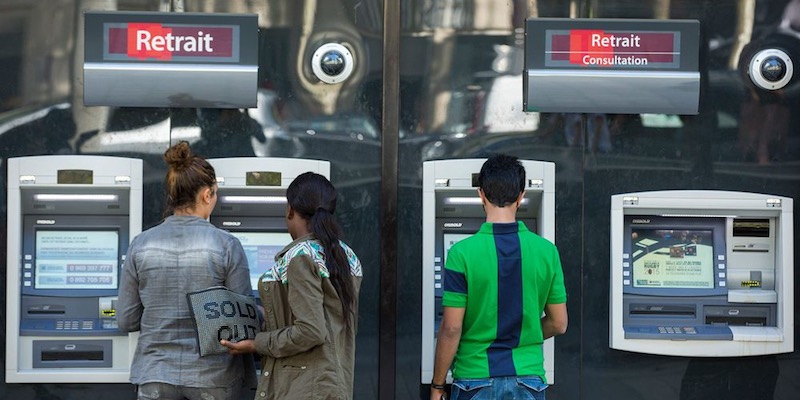 As the Dude said to Bunny Lebowski. He wouldn't have to look very far here in Paris, they're everywhere, on the front of virtually any bank. The Dude's going to find that using his ATM card (yep, he has one) at a Parisian retrait is the easiest way to get ahold of some Euro cash.
Very Un-Dude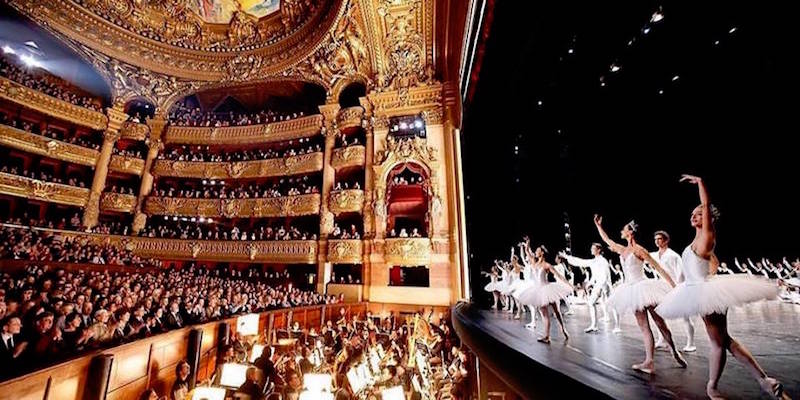 Can you imagine the Dude would dig watching girls in tutus and guys in tights prancing about? Neither can we, especially after he had to sit through his landlord's interpretive dance performance. That's why we'd suggest he skip attending a ballet at Palais Garnier. But, we recommend it for anyone else — great art, great music, in an amazing Belle-Époque building.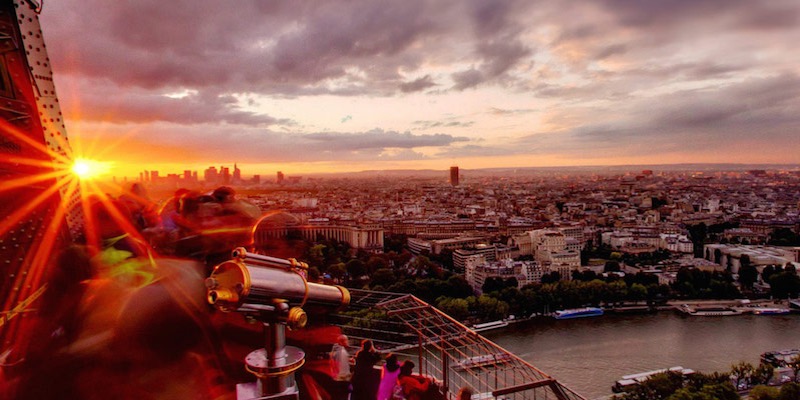 You know — like, it's as high as you can get in Paris?