7 Top Furniture Galleries In Paris For Those Pieces des Resistances
You know that Paris is the capital of art, fashion, and design, so it's going to come as no surprise that it's also the epicenter for some of the best and freshest furniture. Whether you are in the market to fill your castle in post-modern furniture or just trying to gather ideas for your condo back home, these Paris furniture galleries will inspire your home decorating.

1. Moissonnier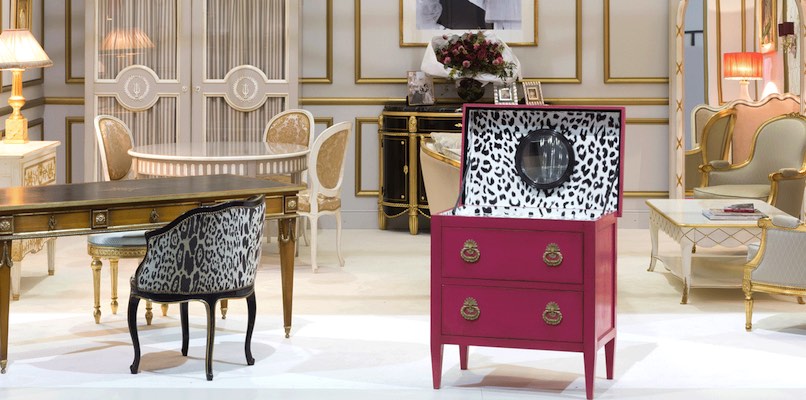 Imagine if Marie Antoinette and the King of Macarons, Pierre Hermé, had a love-child. The result would be Moissonnier, an old-school company established in 1885, crafting according to the traditions of the past but with a twist. You will be dazzled by the Marie Antoinette 18th-century, macaron-colored dressers, armchairs and sideboards in emerald, raspberry, lemon yellow and mandarin orange. Moissonnier resurrects timeless furniture from the past and then customizes their wing chairs, tables, and buffets with modern patinas and the colors of the rainbow.
2. Mis en Demeure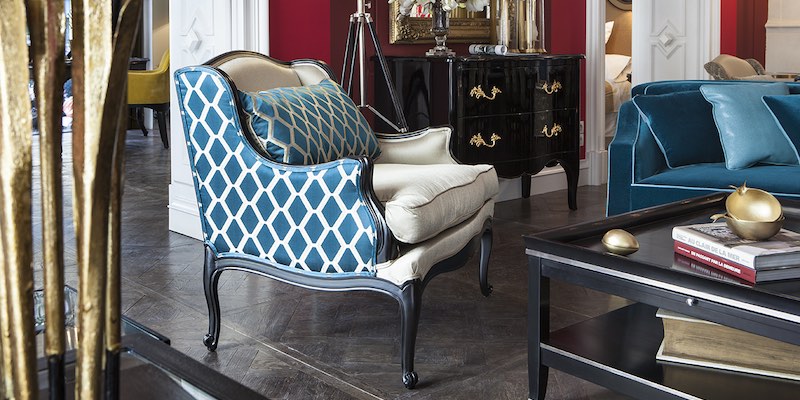 Take a journey into the world of grand French family homes. Mis en Demeure specializes in 18th-century French provincial furniture — elegant club armchairs, stylish dressers, gilt chandeliers, lamps, porcelain, carpets, and antique engravings. They can also help you if you're trying to fill your chateau with scale-appropriate, custom-made bookcases, desks and tables, and dining room sets fit for a royal party.

3. Sentou Galerie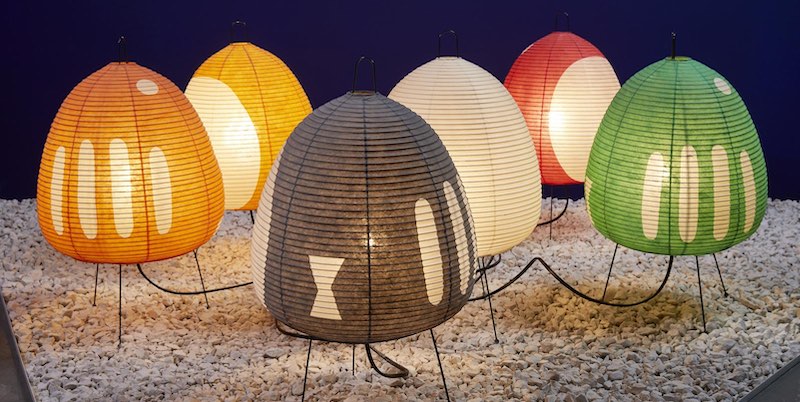 The Sentou name gained popularity in Paris in the 1940s when Robert Sentou began selling unique design objects like Japanese lamps and the famous spiral staircases by Roger Tallon. Sentou is now a favorite Parisian design and lifestyle brand offering furnishings and designer collections in all categories — lighting, textiles, tableware, and decorative items. There are three locations in Paris; we're particularly fond of this location in the Marais.
4. Jardins du Roi Soleil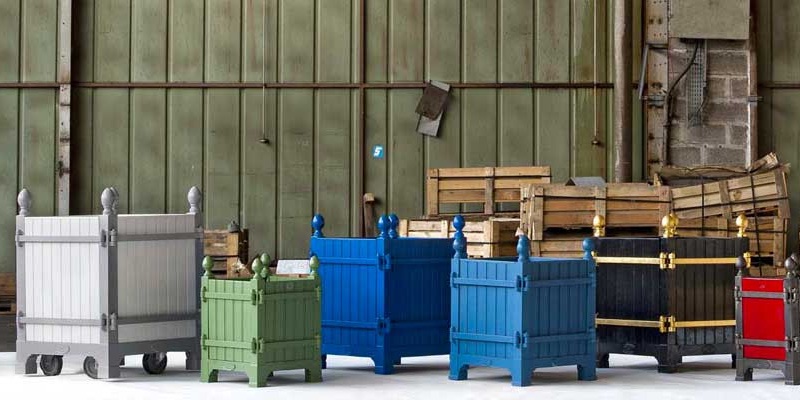 Along with our pal Lorde, we all want to be royal. Jardins du Roi Soleil means "Gardens of the Sun King" and it specializes in garden furniture inspired by the decorative arts of Chateau de Versailles. They are, in fact, the official supplier to the Palace of Versailles.
Think solid oak benches, hand-made cast-iron vases, trellis lanterns, and planters. Their piece de la resistance is a patented version of the exact orange tree box planter designed by André Le Notre in 1670 and used by Louis XIV to decorate his gardens at Versailles. As you would expect, everything here is crafted in France.

5. Galerie Patrick Seguin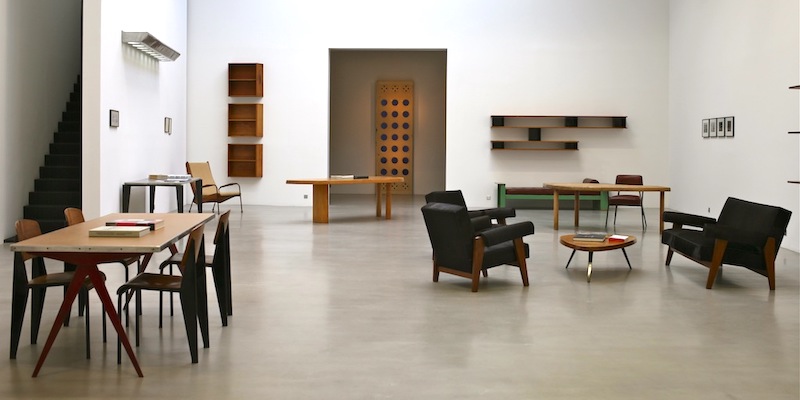 Located in the Bastille quartier, Galerie Patrick Seguin is both an art gallery and an exhibition space specializing in mid-century French furniture and objets. Here you can admire the talents of French designers Jean Prouvé, Charlotte Perriand, Pierre Jeanneret, Le Corbusier, and Jean Royère. Patrick Seguin, a popular French designer himself, has also organized exhibitions at the Pompidou Centre, the Musée des Arts Décoratifs, the Museum of Modern Art (NYC), and the Venice Biennale.
6. Galerie Alexandre Biaggi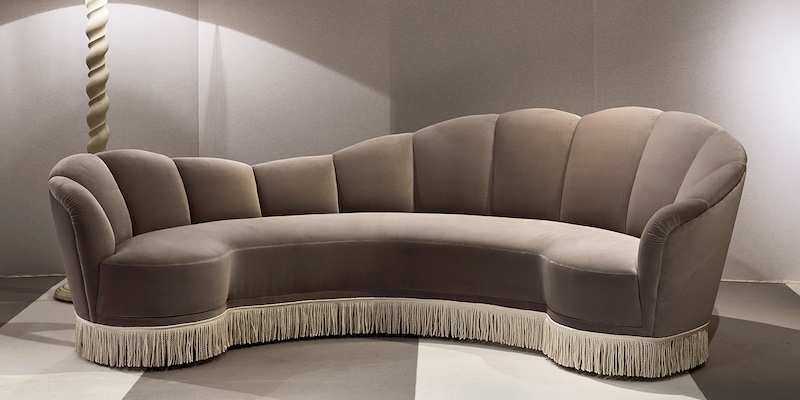 Born in Corsica, Alexandre Biaggi was always intrigued with the old thingsin his father's antique furniture collection. After graduating with a law degree, Biaggi went on to get a diploma in auctioneer studies. (Who knew there was such a thing?) After graduating he started his career by selling antiques at the Saint-Ouen Flea market.
In 1996, he established his own shop, focusing French 19th- and 20th-century furniture. He is also the exclusive dealer of contemporary designers Herve vander Straeten and Nicolas Aubagnac. Today, you can browse his collection of high-end lighting, mirrors, tables and chairs, and fine arts in his Saint Germain studio.

7. Galerie May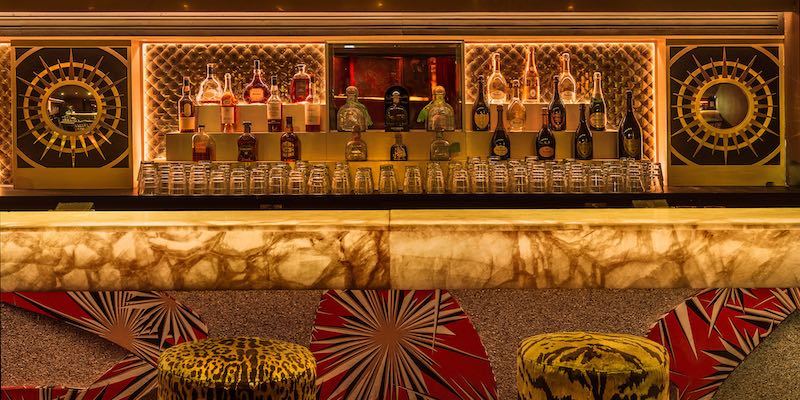 Everything sold at Galerie May — tables, chairs, shelves, lamps, mirrors — is a tribute to the decorative arts of the 20th and 21st centuries. The chic yet quirky gallery belongs to artist Maylis Queyrat and interior designer Charles Tassin and features furnishings with 1940s-1970s revival glamour. Apart from their interior design projects, Gallery May also makes furniture using traditional techniques and materials like lacquer and ceramic. The result is minimalist with exquisite details and finishes.
8. Gilles Nouailhac – CLOSED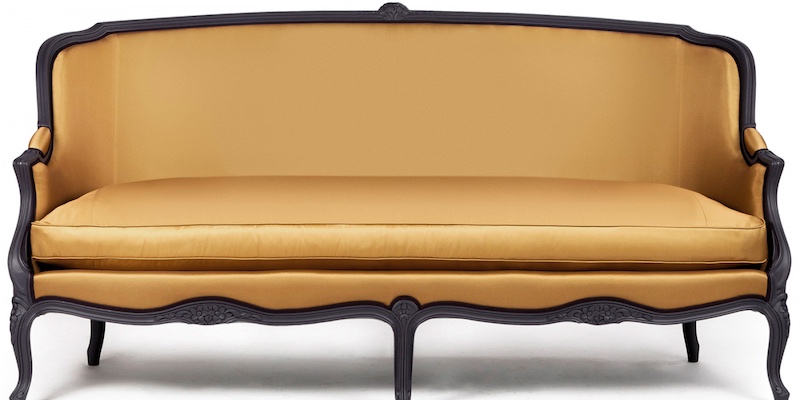 If you were hoping to order something from traditional furniture specialist Gilles Nouailhac you've missed your chance. The company is now closed, shut down, finished. In case you're interested, here's what we previously said about Galerie specialist —
We were particularly fond of Nouailhac's Louis XV Gondole three-seat sofa, shown above. All Nouailhac's luxury pieces — from dining tables and armchairs to ottomans and sofas — were hand-sculpted and upholstered employing French traditional methods, using the finest fabrics. They also offered castle-worthy 18th-century reproductions, if you were in the market to outfit your chateau.