Aquariums, Terrariums & Zoos – Where To See Animals In Paris
Even the kings and other royalty of France liked having animals around, going so far as to build their own personal ménageries. Although the last kings have come and gone, there is still a love of animals here in the City of Light. So, allons-y — grab your gear and come along to discover where to find animals in Paris, at places any animal lover or safari trekker will be sure to enjoy!

Aquarium de Paris (AKA Cineaqua)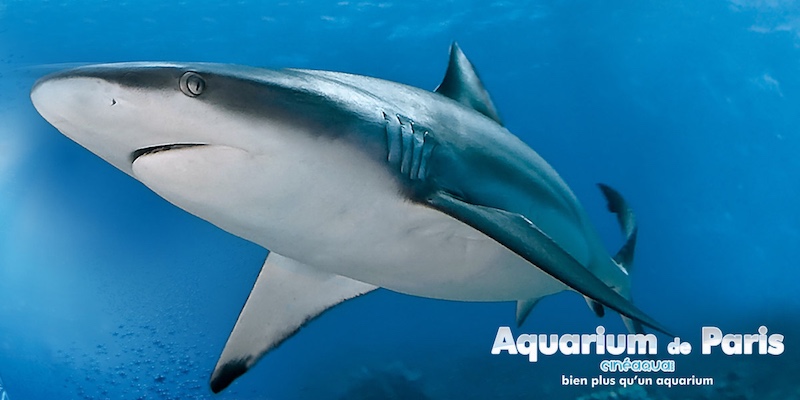 With regular fish feeding times in the touch-tank, plenty of shows & events, and featuring the largest shark tank in France, the Aquarium de Paris is a must-see for kids and families. It definitely feels like an underwater adventure thanks to the submarine-like design of the aquarium, inspired by the Jules Verne's Twenty Thousand Leagues Under the Sea. It gets even better since Cineaqua is located in the Trocadéro Gardens just few steps from the Eiffel Tower.
Don't worry, adults, Aquarium de Paris has something for everybody. On Saturday nights the aquarium is transformed into a luxurious nightclub — enjoy a glass of champagne with a bite to eat, or bust a move on the dance floor, all the while surrounded by tanks filled with ocean life.
The aquarium was originally a series of ancient quarries, later used to house Napoleon's cavalry. (Everything in Paris starts with Napoleon, doesn't it?) What with all the horse dung and straw, the dark underground spaces were discovered to be ideal places for mushroom cultivation. Eventually the mushrooms were scraped away and the former limestone mines were transformed into an aquarium during the Universelle Exposition of 1878. At the time it was built this was the largest aquarium in Europe.
5 Avenue Albert de Mun
16th Arrondissement
Metro – Trocadéro
Aquarium Tropical du Palais de la Porte Dorée
Across town, on the eastern edge of the 12th Arrondissement, is the city's other aquarium with the grand name of Aquarium Tropical du Palais de la Porte Dorée. Built for the 1931 Colonial Exhibition this watery world shares space inside the Golden Gate Palace with the History of Immigration Museum.
This aquarium's most impressive attraction is the crocodile pit that houses a couple of species of alligators, two of which are albino and are a must-see. As its name implies, the aquarium also displays fish from tropical areas around the world, stretching from Asia to South America; the many colors and designs will be sure to dazzle your eyes. The parade of fish almost resemble an oceanic fashion show.
Since Aquarium Tropical is located just "two steps" (as Parisians are inclined to say) from the Parc Zoologique de Paris, future zoologists may want to plan a day trip out to this quartier.
293 Avenue Daumesnil
12th Arrondissement
Metro – Porte Dorée

La Ménagerie at Jardin des Plantes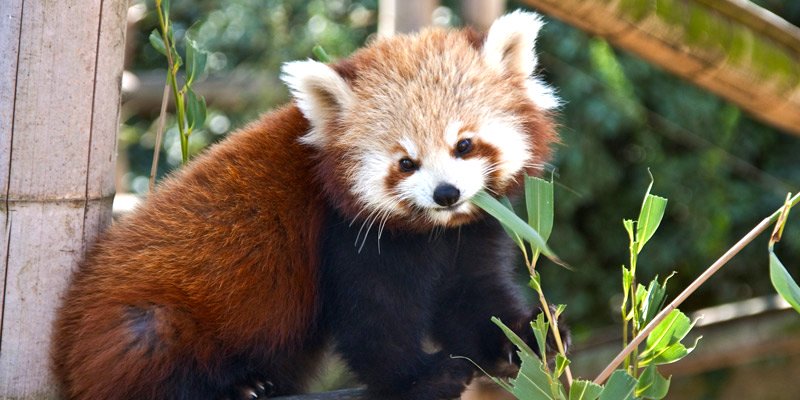 In 1793, just a few years after the French Revolution, a call went out for all exotic animals formerly owned by the royal classes to be donated to the ménagerie at Versailles or turned into taxidermy models for scientists working at the Jardin des Plantes. Luckily, those same scientists decided that live specimens were best. It was thus that the Ménagerie du Jardin des Plantes was created. Still going strong more than two centuries later, it is considered to be the second-oldest zoo in the world.
Just like the royal estates of yore, this zoo is jam-packed with exotic animals for your personal viewing experience. Watch with amazement as red pandas frolic in the branches, view big cats pacing their paddocks, and visit the nursery to coo over baby animals.
As if the cute and exotic animals at the ménagerie weren't enough, the Jardin des Plantes is also home to the National Museum of Natural History, where you can take in its four major galleries — Grande Galerie de l'Évolution, Paleontology, Mineralogy, and Entomology. As you might guess from its name, the garden itself is filled with plants from around the world, originating with a royal garden of medicinal plants created by Louis XIII in 1635.
Parc Zoologique de Paris
The first thing we saw at this big Paris zoo was a pack of vultures tearing apart chunks of red meat, squawking and flapping at each other. We knew this was not going to be your normal zoo experience. There are no cages in this zoo — enclosures were designed and created to be as close as possible to the animals' original habitat.
Even before you enter the park, you can to spot its large artificial mountain. As you venture around this animal kingdom you find yourself traversing the world, walking along the savannas of Africa, hiking into conifer forests of Europe, or trekking through the Amazon rainforest. Originally built as an addition for the Ménagerie du Jardin des Plantes, specifically to house the larger animals, Parc Zoologique has become much more than that.
By the way, you don't have to worry about lunch — the park is equipped with food stands, two restaurants, and a large picnic area, perfect for a quick snack to keep you going. And nothing beats digging into a tasty treat while sitting on a bench, surrounding by the calls of wildlife.

Palais de la Découverte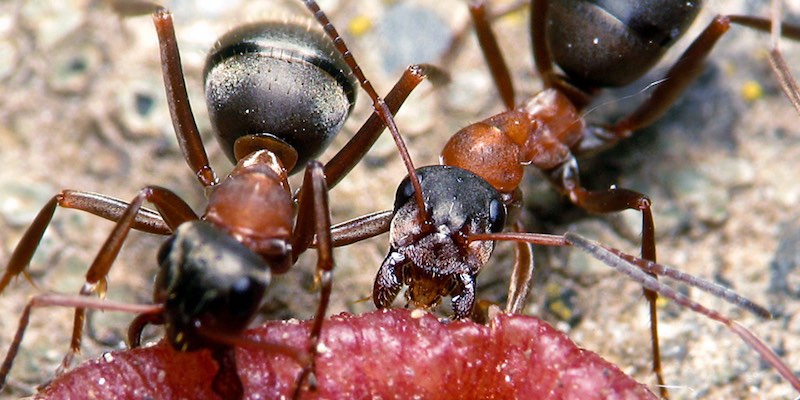 The Palais de la Découverte is a great science museum with a wide range of hands-on exhibits. The Parisian animal enthusiast, however, will definitely want to visit the Department of Life Sciences. Here you learn about the many ways animals communicate, about animal behavior, and everyone's favourite, about the animals themselves. The walls are lined with tanks and terrariums, glass tubes speed the museum's leaf cutter ant colony to their food, spider webs fill an entire room, and rats complete mazes in record time in the popular École des Rats.
Palais de la Découverte puts on regular exhibitions, such as a recent show on the role of poison in nature, both to harm and to cure, when there were even more critters on display then normal (safely in their terrariums, we might add). Other exhibitions we have visited here covered dinosaurs, great apes, even human hair. As we know, a family can get completely lost for an afternoon in this small world of discovery.
The musée is found in the Grand Palais, a place that will host the fencing and taekwondo events for the 2024 Paris Olympics. To get ready for the Olympics the entire Palais, including the science museum, is closed until sometime in 2023.