Discover 14 City of Paris Museums You Don't Want To Miss
In a city with over 130 museums, it's somehow comforting to know that a handful of the best of them are managed by the City of Paris cultural team. It was in 2013 that planners realized a group of the museums owned by the city of Paris could be better managed if they were operated under one parapluie (umbrella).

The Best Part Is They're (Mostly) Free !
The gardens of the Petit Palais, the fine art museum. Photo from Petit Palais.
There are now fourteen City of Paris Museums and most of them are free. You could spend your entire Paris vacation visiting them and not pay a Euro cent to get in. They're very diverse, ranging from the Catacombs to the History of Paris Museum to the Museum of Fashion. Although there are bigger and more notable museums, these small, intimate museums are what makes Paris so special. Let's journey across Paris and visit them all.

1. Musée Cognacq-Jay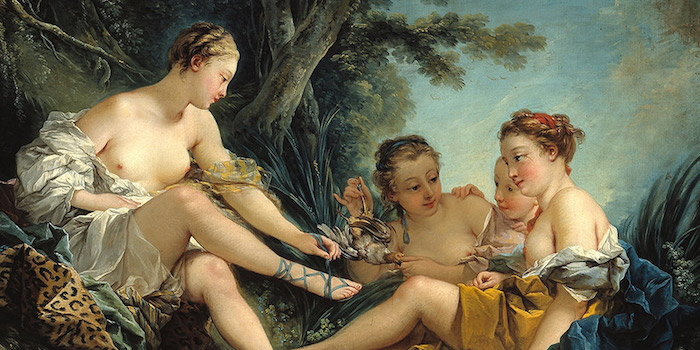 Artwork from Musée Cognacq-Jay
It's one thing to be über-wealthy, it's another thing to have good taste. Ernest Cognacq had both. Founder of the now-defunct Paris Belle Epoque department store, La Samaritaine, he and his wife, Marie-Louise Jay, set about collecting fine objects to fill their mansion in the Marais. The small museum is chock-a-block with 18th-century decorative arts, furniture, paintings, sculptures and miniatures.
8 Rue Elzevir
3rd Arrondissement

2. Musée Carnavalet – Museum of the History of Paris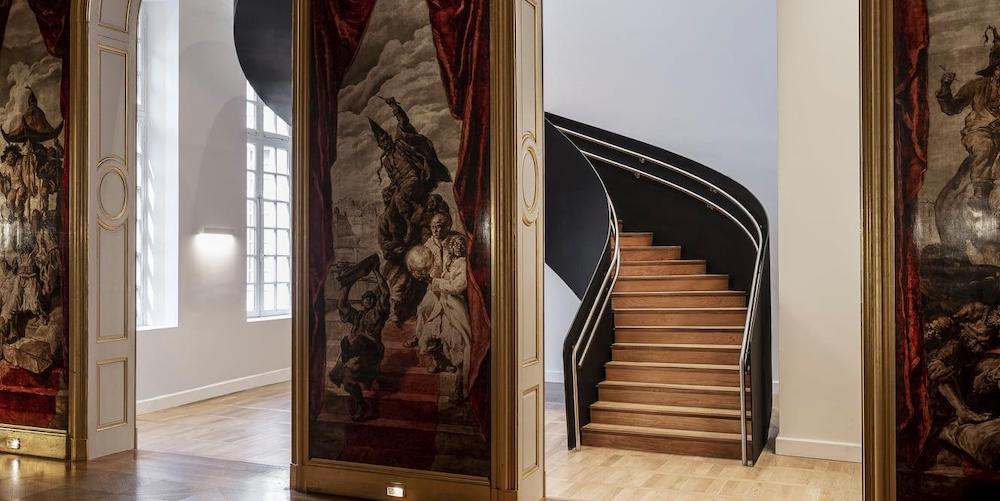 Inside Musée Carnavalet, photo from Musée Carnavalet
This rambling hôtel particulier in the Marais (actually two mansions) displays artifacts, photo, prints, and everything else related to the history of Paris. We particularly like the special exhibits staged a couple of times a year. It's been showing its age, which is why Musée Carnavalet is closed for renovation until later 2020. Stay tuned.
23 rue de Sévigné
3rd Arrondissement
Metro – Saint-Paul
3. Archaeological Crypt of Notre Dame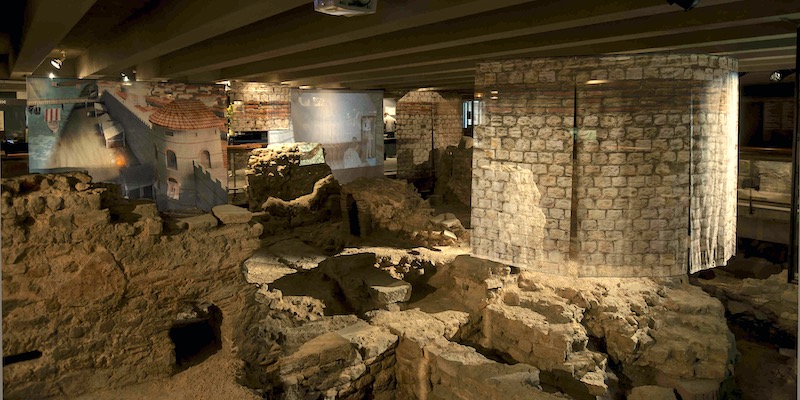 The Archaeological Crypt of Notre Dame
Steps away from Notre Dame is this hidden crypt with remnants of buildings dating back to Roman times. These were only discovered in 1965, during renovation work on the place in front of the church. Even though it's directly in front of Notre Dame Cathedral, it's a bit hard to find. When you do find it, it will feel like you've fallen into Aladdin's cave. This one is not free.
During the restoration work on the cathedral following the fire, the archaeological crypt has remained closed. Check the website for re-opening dates.
7 Place Jean-Paul II, Parvis Notre-Dame
Île de la Cité
Metro – Cité

4. Maison Victor Hugo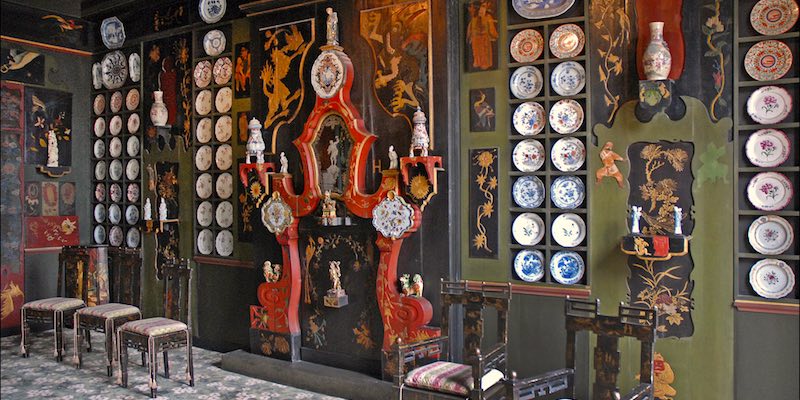 Peek into the world of France's favorite author and statesman, Victor Hugo. His private apartment, set on the edge of peaceful Place des Vosges (the city's first public gardens) is filled with personal belongings. Visit the rooms where he lived, wrote, and dreamt. In case you've forgotten your French Romantic history, Hugo penned Les Miserables and The Hunchback of Notre-Dame.
6 Place des Vosges
4th Arrondissement
Metro – Chemin Vert
5. Musée Zadkine – Studio & Museum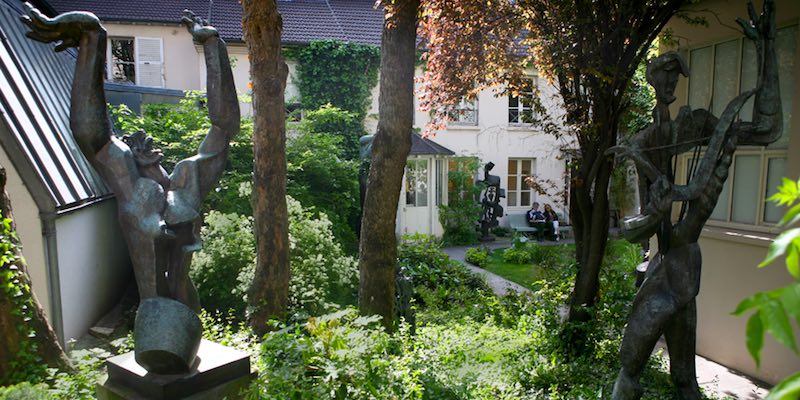 Russian artist and sculptor Ossip Zadkine (born Yossel Aronovich Tsadkin) lived and worked in this building set in the 6th Arrondissement near the Jardin du Luxembourg. View his personal art collection as well as 300 sculptures, drawings, photographs, and tapestries.
100 bis Rue d'Assas
6th Arrondissement
Metro – Vavin

6. Musée Cernuschi – Museum of the Asian Arts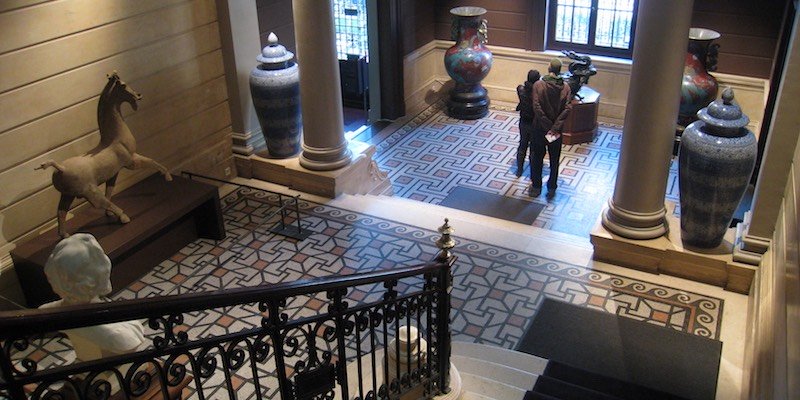 Musée Cernuschi, photo Wikimedia
As with many Paris stories, the history of this museum falls into the category of "almost too strange to be true". Italian patriot, Enrico Cernuschi, flees his country for France, where he unexpectedly makes a fortune during the Second Empire (you know, Napoleon II and all that). He then takes off to travel across Asia, all the while collecting an impossibly complex and rare collection of Eastern art to bring back to his amazing mansion in Paris. It is now the Musée Cernuschi — and one of the oldest museums in Paris.
7 Avenue Vélasquez
8th Arrondissement
7. Petit Palais – Fine Art Museum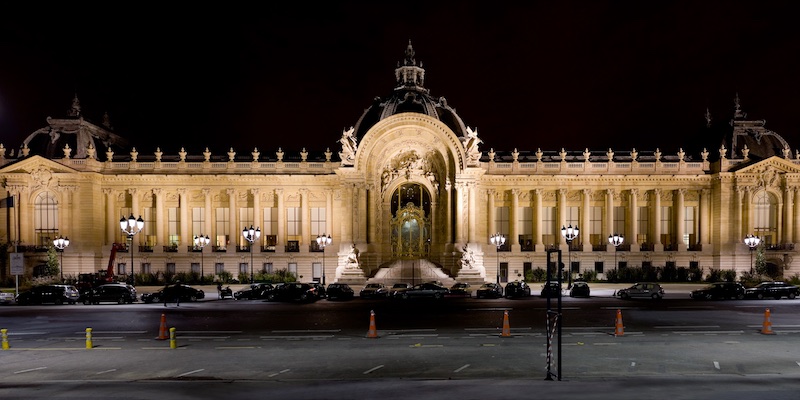 The Petit Palais at night
Built for the 1900 Paris World Exposition, the Petit Palais has a stunning permanent collection covering the classical world right up to Paris in 1900, a hidden courtyard garden, and a very good gift store. Don't miss masterpieces by Delacroix, Giron, and Rembrandt. Amazingly, there's also a Monet that you don't want to miss, reminiscent of Impression: Sunrise.
Avenue Winston Churchill
8th Arrondissement
8. Musée de la Vie Romantique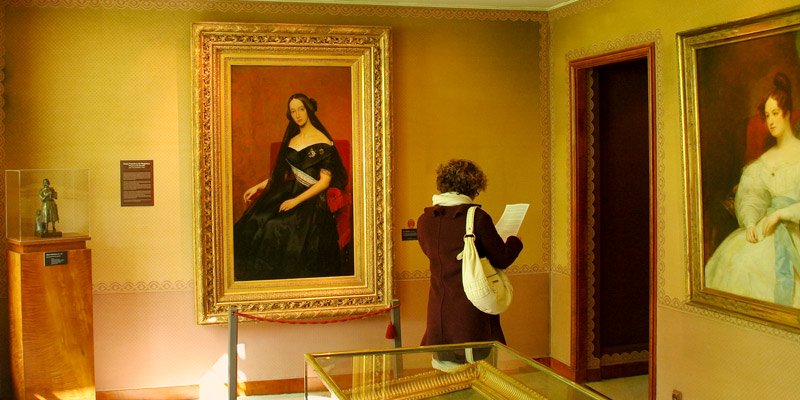 Musée de la Vie Romantique, photo by Mark Craft
This tucked-away museum is in a former mansion with a garden on the edge of the Montmartre and is a tribute to Romanticism. The permanent collection is free, with a small fee for temporary exhibits. George Sands attended salons here, and her literary collection, personal memorabilia, and stunning portrait by Ary Scheffer are the worth the trip.
Hotel Renan-Scheffer, 16 Rue Chaptal
9th Arrondissement

Museum Of The Liberation Of Paris, photo from Ville de Paris
Opened in 1994 at an unlikely address above the Montparnasse train station, the museum is dedicated to Jean Moulin, a famous French resistance fighter, to World War II general LeClerc, and to the Liberation of Paris in Auguste 1944. A few years ago the museum moved to a much better location in the 14th Arrondissement. It's just across the street from the entrance to the Catacombs, with easy access from the rest of Paris.
4 Avenue du Colonel Henri Rol-Tanguy
14th Arrondissement
Metro – Denfert-Rochereau
10. The Catacombs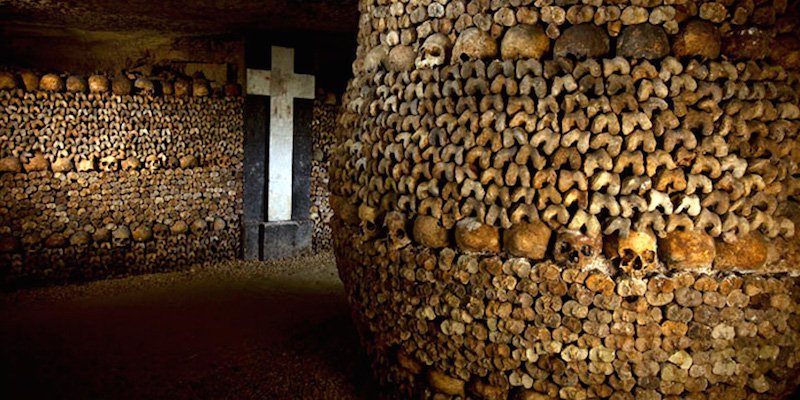 Be warned, the waiting time at the underground ossuary (final resting place of human skeletons) can be two hours. It's best to sign up for a skip-the-line tour. More than six million Parisians call les Catacombes their permanent home. Fun fact: the catacombs were pretty much forgotten until the 19th century. There is an entrance fee for the catacombs (included if you book a tour).
1 Avenue du Colonel Henri Rol-Tanguy
14th Arrondissement
Metro – Denfert-Rochereau
11. Musée Bourdelle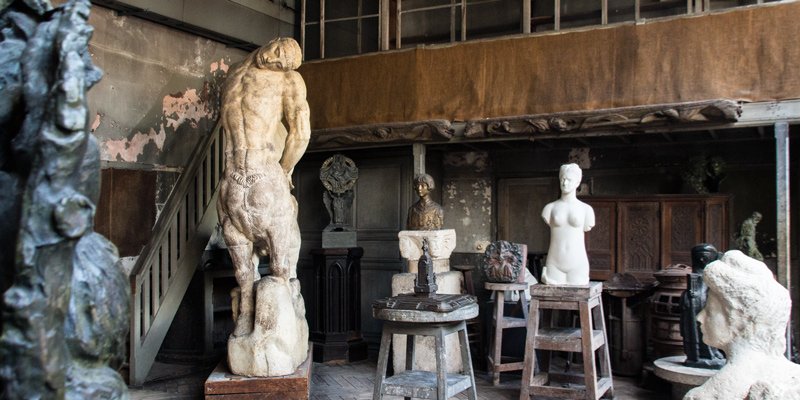 The artist's workshop at Musée Bourdelle, photo by Mark Craft
Visit a corner of Paris not often on the route of tourists. The museum is extensive and includes Antoine Bourdelle's working studio plus his tranquil garden. Also on exhibit are 500 works by other artists, including Ingres and Carriere. Definitely worth visiting.
18 Rue Antoine Bourdelle
15th Arrondissement

12. Maison de Balzac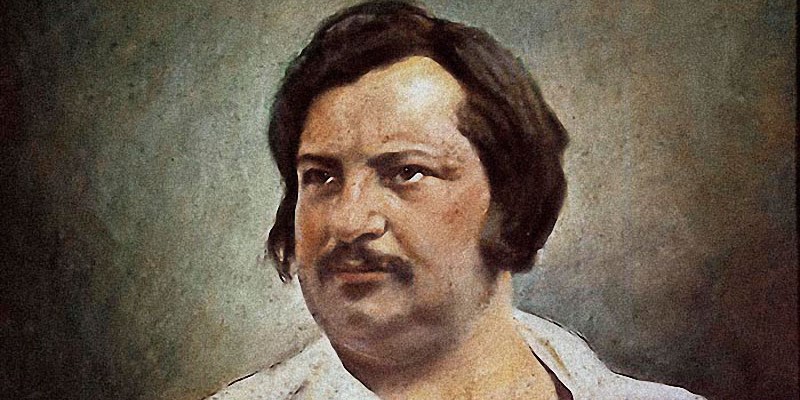 Talk about getting away from it all ! This well-hidden museum dedicated to the life of French novelist Honoré de Balzac is found in the residential neighborhood of Passy near Bois de Boulogne, out in the 16th Arrondissement. Balzac lived in the top floor of this modest house, at that time on the outskirts of Paris, after he had fled his creditors.
47 Rue Raynouard
16th Arrondissement
Metro – Passy
13. Palais Galliera – Musée de la Mode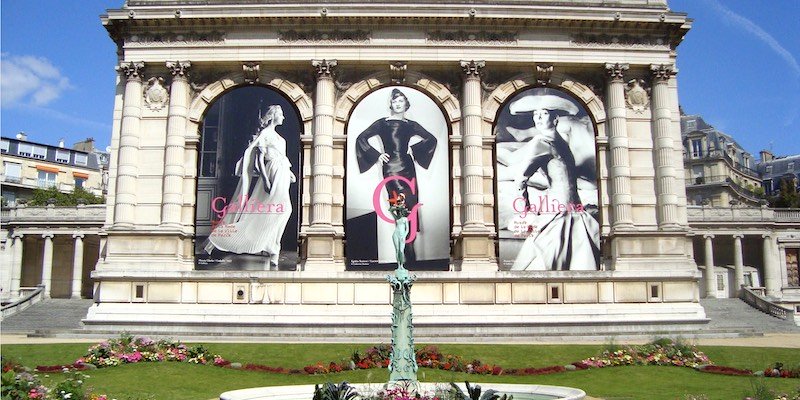 Palais Galliera, photo from flickr
A majestic structure from the 19th century holds an extensive collection of the history of French clothing from the 18th century to the present day. Although there are no permanent galleries open to the public, there are special exhibitions held two or three times during the year.
10 Avenue Pierre Ier de Serbie
16th Arrondissement

14. Musée d'Art Moderne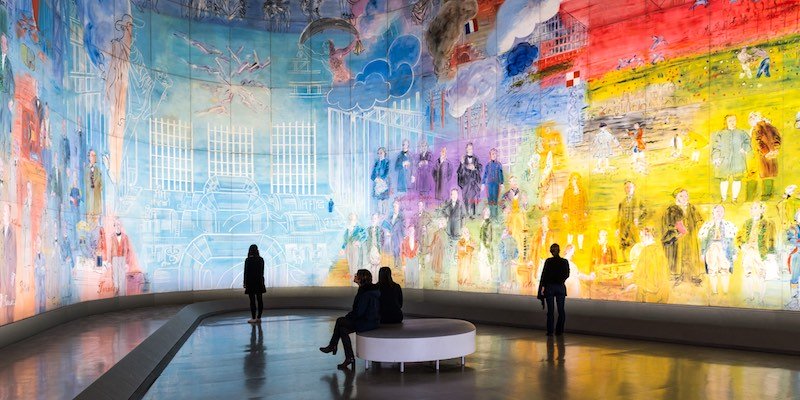 Taking a commanding position on the banks of the Seine, the Museum of Modern Art of the City of Paris holds an amazing collection, that you get to see for free. Must-sees are the stunning mural, La Fée Electricité. by Raoul Dufy and Henri Matisse's massive La Danse. Located in the Palais de Tokyo, just across the street from the garden of Palais Galliera.
11 Avenue du Président Wilson
16th Arrondissement