The 10 Best Christmas Markets In Paris For 2020
Traditional Christmas markets are found in every quartier of Paris — and they run from the end of November to the beginning of January. These holiday markets, now a staple of the festive season, originated in Germany during the Middle Ages and were introduced to Paris by Alsatians who settled here.
The signature feature of Christmas markets are the wooden chalets (although these days they are sometimes tents), lined up in rows, where all things Christmas are sold — decorations, regional products, arts & crafts, roasted chestnuts, mulled wines, and the other seasonal charms you expect like garlands and decorated trees and Santa's workshops. Also be sure to read our guide to the best things to do in Paris this Christmas….
The Top 10 Paris Christmas Markets in 2020
1. Marché de Noël at Notre Dame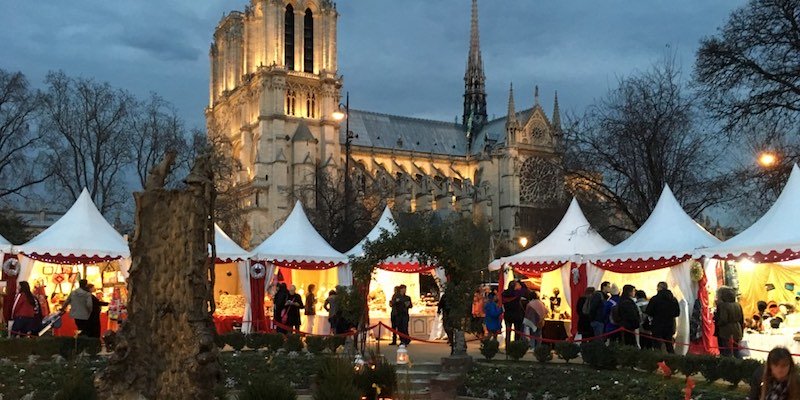 Cozied next door to Notre-Dame Cathedral with its giant decorated Christmas tree is one of the most charming Christmas markets in Paris. Grab a mug of mulled wine as you wander through the chalets, shopping for regional artisan gifts, nibbling on roasted chestnuts.
Square René Viviani, 2 rue du Fouarre
Île de la Cité
Mid-December to Christmas Eve
Metro: Maubert-Mutualité
2. Le Village de Noël at Les Halles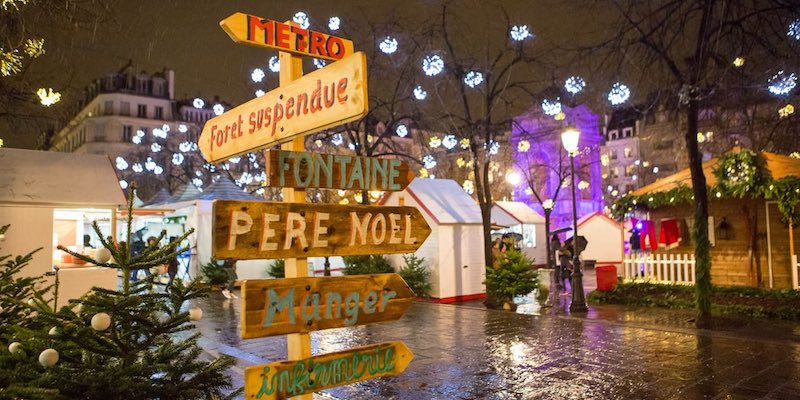 The Christmas Village at Les Halles is one of the biggest holiday markets in Paris, featuring sixty chalets that display seasonal crafts, decorations, and delectable food. There are also workshops, including a letter writing session to Santa. Look for the Enchanted Forest where the kids can search for Père Noël's house. This market was an instant hit in its first season in 2017, following a multi-year renovation at Les Halles.
Fontaine des Innocents, Place Joachim Du-Bellay
1st Arrondissement
Late November to late December
Metro: Les Halles
3. Abbesses Christmas Market at Montmartre
Head up the hill to the place at Abbesses where you'll find the children's carousel and, at this time of year, the Christmas market of Montmartre. Although it's one of the smaller market, with only about twenty chalets, the variety and sheer charm make up for size. Plan to spend at least half a day here — and after browsing the market explore this famous quartier where so many artists lived and worked.
Place des Abbesses
Montmartre, 18th Arrondissement
End of November to early January
Metro: Abbesses
4. Village de Noël at Champs de Mars
At the foot of the Eiffel Tower, on the Champs de Mars, you'll discover one of the most-loved Christmas markets in Paris. After your Santa shopping bags are filled, hang around the Eiffel Tower for a nighttime glittering show of lights. Another of our favorite things to do in the neighborhood is to visit nearby Rue St. Dominique, where the streets are lit with Eiffel-Tower-shaped street Christmas decorations.
Champs de Mars, Eiffel Tower
7th Arrondissement
Mid to late December
Metro: Alma-Marceau or Bir-Hakeim
5. Village de Noël at La Défense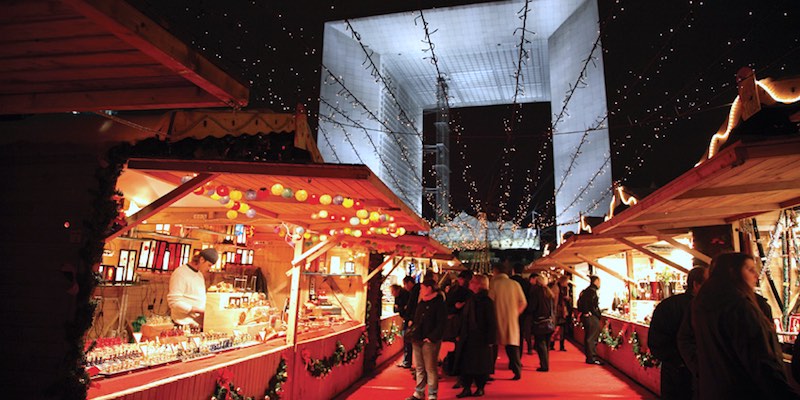 This is the largest Christmas market in Paris, with a staggering 350 chalets. If you've never been to La Défense the market gives you a reason to go, especially in the evening when the towering buildings are illuminated. Plan to spend several hours — the variety and diversity of products sold is mind boggling. There's even a Canadian section where you can sample and purchase maple syrup from Quebec.
Also on sale are fresh oysters, regional sausages and a variety of cheeses and seasonal baked goods. Getting there is easy, it's the last stop on Metro Line 1, under the Grande Arche.
Parvis de la Defense, Grande Arche
La Defense
End of November to end of December
Metro: La Défense;
6. Alsatian Christmas Market at Gare de l'Est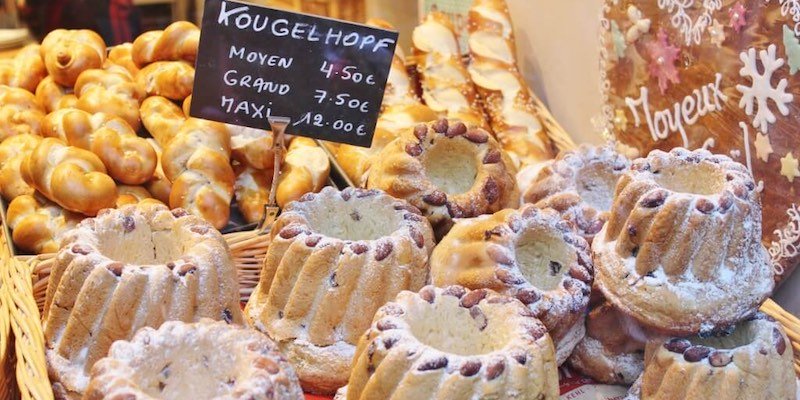 Interested in a little kougelhopf? The famous Alsatian brioche cake with nuggets of raisins and almonds, made in a special mould, was introduced to France by none other than Marie Antoinette. No wonder it's a staple at the two-week annual Christmas Market held at the historic train station, Gare de l'Est.
Now, kougelhopf by itself is a big draw for us, but this market is not only about the kougelhopf. The Alsatian-themed Christmas market has an abundance of other seasonal culinary delights like gingerbread, brioche, galettes, funky munster cheese, tangy sauerkraut, rich foie gras, with some sweet Riesling wines to wash it all down with.
Place du 11 Novembre 1918
10th Arrondissement
First two weeks of December
Metro: Gare de l'Est
7. Marché de Noel at Saint Germain des Prés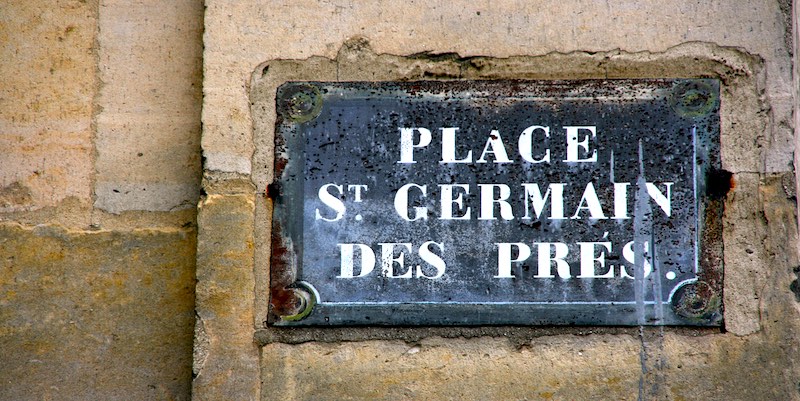 Just hop off the metro at Saint-Germain-des-Prés (Line 4) to shop at twenty-five chalets selling a range of authentic arts, crafts, and local seasonal foods. Once your bags are filled, enjoy the attractions of Saint-Germain-des-Prés like the historic church that gives the area its name, Église Saint-Germain, or the literary cafes Les Deux Magots and Cafe de Flore.
Place Saint-Germain des Prés
6th Arrondissement
Mid-December to early January
Metro: Saint-Germain-des-Prés
8. Marché de Noël, 15th Arrondissement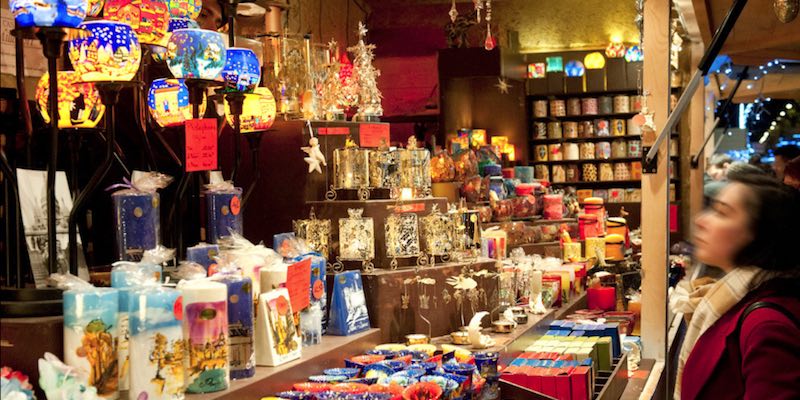 Head to the mairie (town hall) of the 15th arrondissement for the annual neighbourhood Christmas market. Twenty chalets sell regional specialities, games, crafts, jewellery, and decorations. There will be Christmas carols, pony rides, sleigh rides and merry-go-rounds, as well as goodie bags for kids from Père Noël himself.
31 Rue Peclet
15th Arrondissement
December 15 to 24
Metro: Volontaires
9. Les Faeries d'Auteil
This festive Christmas market in the 16th is filled with the bounty of the season — think mulled wine, foie gras, cheese and gingerbread. Also for sale are jewellery, decorations, and those traditional Christmas figures from Provence called santons. Don't miss the nativity scenes, a flea market, concerts and the festive, decorated Christmas trees.
40 Rue Jean de la Fontaine
16th Arrondissement
Usually around December 2 to 10
Metro: Jasmin
10. A Japanese Christmas Market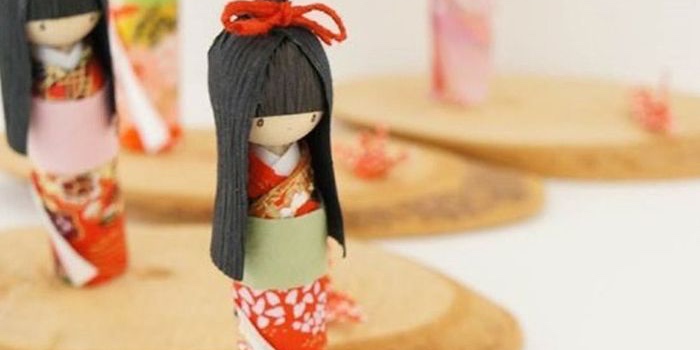 Jipango, a Franco-Japanese association in Paris, hosts many events during the year. In December they stage their Christmas market, featuring forty stalls with an Asian flair and a zen attitude. Artisans sell unique Japanese arts and crafts. As well, there are plenty of Japanese foods and teas to sample and purchase.
10 Passage Choiseul
2nd Arrondissement
November 28 to December 1
Metro: Pyramides
Other Popular Paris Christmas Markets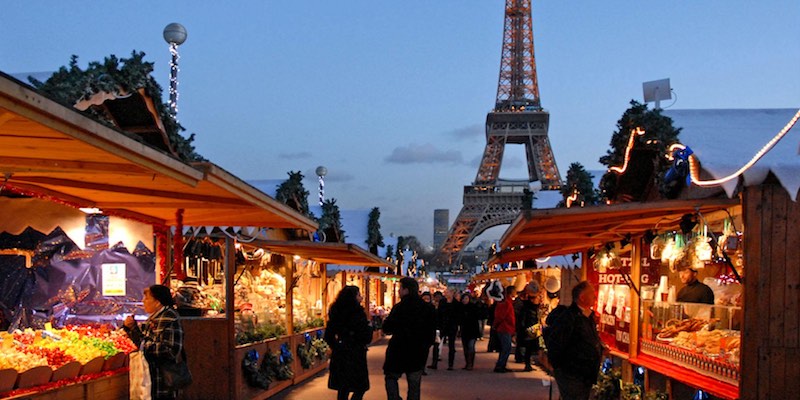 Champs-Elysées Christmas Market
The biggest and most popular Christmas market in Paris (running along Champs-Elysées) was closed last year by the Mayor's Office due to a dispute with the market operator. The word for Christmas 2020 is that an alternative market will be set up in the Tuileries Gardens. In past years there have been about 200 chalets offering a variety of French seasonal foods, and arts & crafts. We will confirm when we have more information.
November 24 2020 to January 6, 2020 (maybe!)
Swedish Christmas Market
This Christmas market, a love song to Sweden, features a plethora of Swedish arts, crafts, and glassware as well as a smorgasbord of pickled herring, smoked salmon, tart cranberry jam, with authentic bread, cakes, and chocolates. The event is brought to Paris by the Friends of the Paris Swedish Church, built in the early 1900s.
Église Suedoise, 9 rue Médéric
17th Arrondissemen
Early December
Metro: Sainte Sulpice
Père Noël Village at Place de Saint-Sulpice
Here's a good reason to visit the lovely fountain as well as Église Sainte-Sulpice. When you need to warm your hands, head inside the church to see Delacroix's masterpiece, Jacob Wrestling with the Angel.
Place de Saint-Sulpice
6th Arrondissement
Metro: Courcelles
Place d'Italie
Although it's a petit market with about twenty chalets, there is a festive feeling in the 13th Arrondissement
Place d'Italie
13th Arrondissemen
Trocadero Christmas Market
With its great views of the Eiffel Tower, the Trocadero Christmas Market (photo above) is very popular with locals and visitors alike. Word has it there'll also be a temporary ice rink set up for the season.
Place d'Italie
Metro: Trocadero