The Best Of Paris 2016 – 10 Highlights & Achievements
2016 was another good year for Paris, starting with the many green improvements initiated by Mayor Anne Hidalgo — car-free Sundays, giving the banks of the Seine back to pedestrians, and plans to add bike lanes and tram lines in the center of the city.
To our minds, Paris just keeps getting better and better. For instance, service continually improves with the younger Parisian generation honing their English skills and grasping the concept of friendly customer service. Without further ado, here is our list of ten highlights and achievements in Paris for 2016, along with a few ideas of what to do and where to go on your next visit to the City of Light.

1. Car Free Sundays & Banning Cars Along the Seine
In a bold move to reduce pollution and make Paris even more livable, in the fall of 2016 Mayor Anne Hidalgo banned cars from a 3.3-kilometre section along the right bank of the Seine (called the quays). Prior to that she had instituted car-free Sundays on the Champs-Elysées.
Mayor Hidalgo has also announced that she's going to push her green measures even further. Plans are underway to extend the car-free zone along the Seine to the quay the runs along the Louvre and the Tuileries, convert some roads into two-way bike paths, and build new tram lines in the centre of Paris. (We already love the tramways that run around the southern perimeter.) Her objective? To reduce Paris' car space by 50%, and ban central Paris to non-resident cars altogether. You go, Girl Mayor!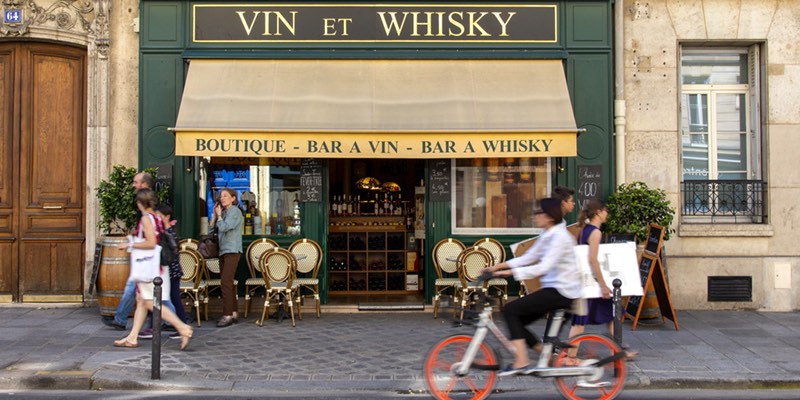 The 5th Arrondissement — the Latin Quarter — is much more that the tourist-populated area around Place Saint-Michel. Venture a little farther "inland" (that is, away from the river) and you'll find a bustling residential district full of the shops that Parisians need every day — boucheries, boulangeries, delis, food markets, and surprisingly good cafes, bistros, and restaurants.
It's a perfect place to settle in for your Paris base camp since there are so many things to see and do nearby. Highlights include the Pantheon, the Cluny Museum (Musée National du Moyen Age), the Jardin des Plantes, the Natural History Museum, the Roman arena, hidden treasures like the Madame Curie museum, and the famous market street of Rue Mouffetard. There are good Metro choices as well. The Seine? a ten-minute walk away.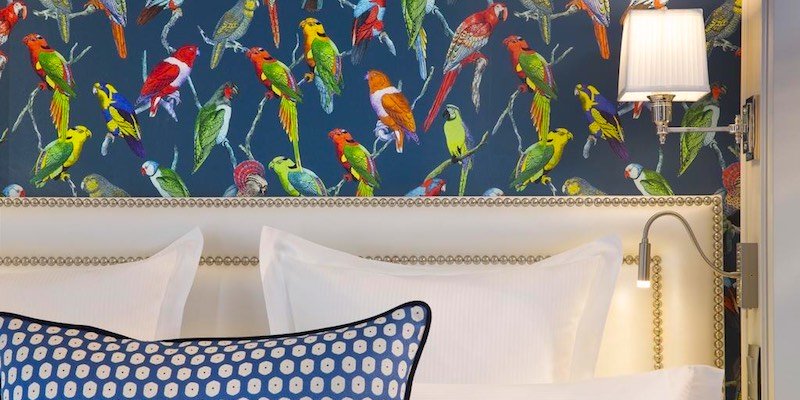 This is an amazing, near-perfect place to stay in the quartier. A newcomer to the luxury boutique hotels, Hotel Monge sits majestically on the street that bears its name. The four-star hotel opened in 2016 to rave reviews, including ours. We love the cosy lounge where guests can relax with un journal (newspaper), un cafe, ou une coupe de champagne.
There are only 30 rooms, each is beautifully decorated, well designed, and very well equipped. The room lighting design is superb. We recently stayed in the lovely Parrot room for three people. All rooms are soundproofed and feature what we think are the most comfortable beds dans tout Paris. The hotel backs onto the remains of the ancient Roman Lutece arena and the hotel elevator sports a glass wall so you can look at the arena as you ascend to your room — yet another perfect detail. We give Hotel Monge our highest rating of Superb-Plus and we know you're not going to be disappointed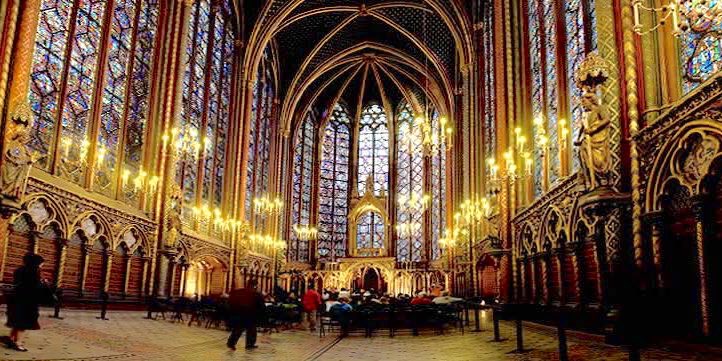 Coming off of a seven-year renovation, La Sainte Chapelle was a highlight for visitors throughout 2016. If you can imagine this — 800 years of dirt and grime were removed from the massive walls of stained glass, using special lasers. This royal chapel is busier than ever with 900,000 visitors last year.
An even better Insiders tip is to avoid the crowds by visiting the church in the early evening to hear a classical music concert. Sitting in a historic Gothic church, surrounded by stain-glass walls that reach up to the impossibly-high vaulted ceiling, while listening to classical music… now that's something to create memories!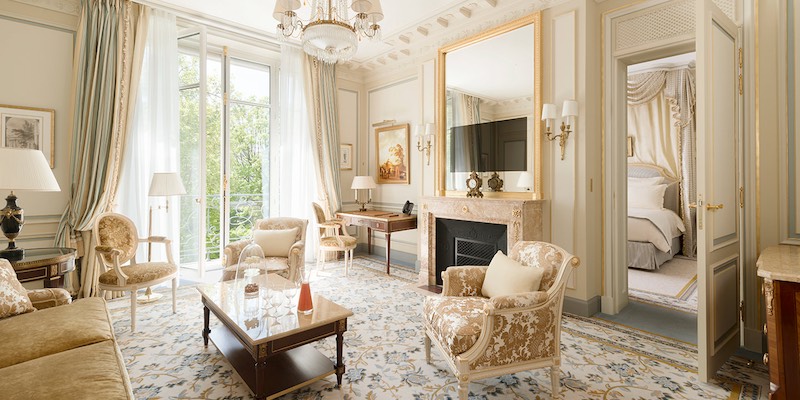 Over budget and past deadline, the Ritz renovation was fast becoming the hotel equivalent of Cleopatra, the 1963 movie almost bankrupted 20th Century Fox. When the Ritz closed for a makeover in 2012, the team estimated the renovation would take two years to complete. Well, four years later and with a final budget of $450 million, the hotel finally reopened in 2016 to rave reviews. (Cleopatra cost $44 million, or $320 million in today's money.)
Well, the wait was worth it. Designer Thierry Despont has infused the hotel with a light, fresh touch, all without losing the traditional 18th-century charm. There is a new Salon Proust, a delicious tea room for French tea service called Le Thé a la Française served with a coupe de champagne. If you can swing it, a night at the Ritz will be one you'll never forget.
6. Sunday Shopping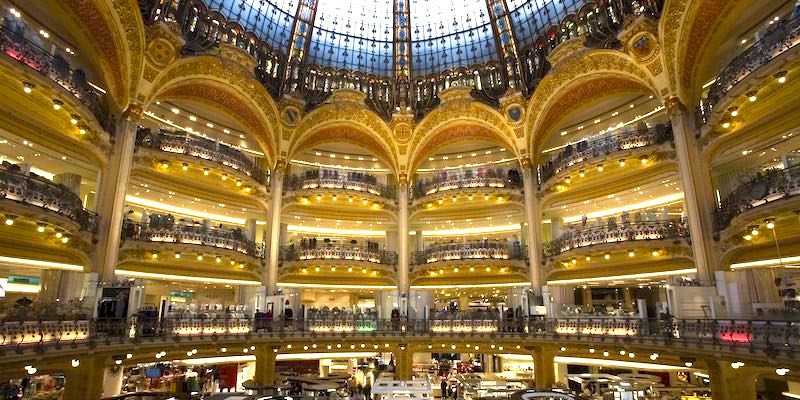 In a break from the traditional no-shopping-on-Sunday laws, it was a major move forward when Sunday shopping was introduced at all the major department stores in Paris. We think it makes sense. Parisian are busy during the weekdays and, with so many tourists looking for quality French goods, opening on Sunday gives everyone a convenient day to shop. Sunday shopping has been well received at Le Bon Marche, Printemps, Galeries Lafayette, and BHV in the Marais.
7. Lunch at Lavinia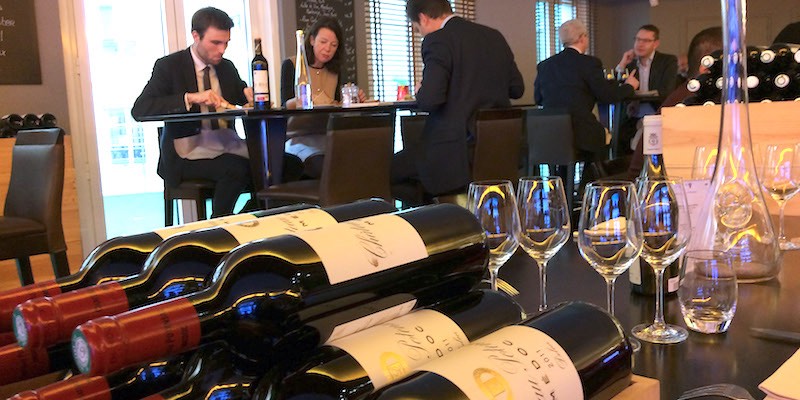 This mammoth three-level wine emporium has been around for more than a decade and whenever we're in the Madeleine quartier, we always drop in to see how the wines are doing. On our last visit, we were impressed with the convivial atmosphere in the restaurant on the upper level. This is the place to come for a casual yet delicious lunch. You'll be surrounded by the Paris business set — men in ties, women in suits tucking into platters of freshly grilled octopus, beautiful composed salads, and luscious desserts. You'll also be surrounded by cases — stacks — of wine.
An extra bonus is all the fabulous wines that are available by the glass. We tried a Burgundy white — an AOC Puligny-Montrachet, a flinty yet flowery white Meursault, plus a flight of dessert wines. You also have the option of buying any bottle of wine in the store and getting your server to open it for your lunch.
What do we always order? The Spanish sardines, served in a tin, with Banyuls vinegar and thick, toasted bread. Try it, you'll be surprised.
3 Boulevard de la Madeleine
1st Arrondissement

8. Improved Customer Service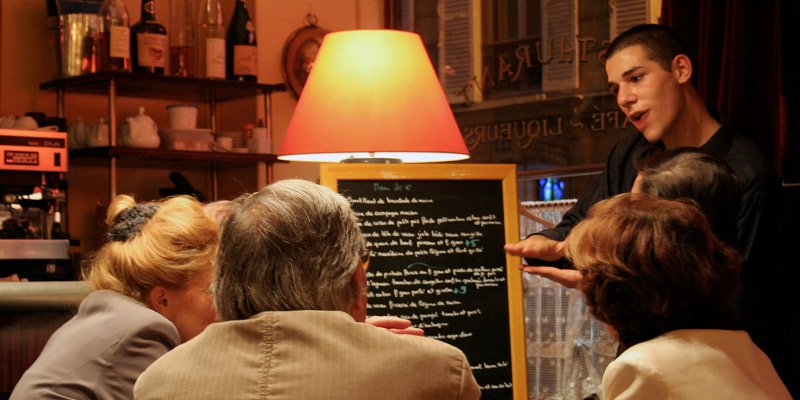 Wherever we went in Paris in 2016 we were continually surprised by very good customer service. For instance, Air France just gets better and better with improved check-in systems at the airport, in-flight entertainment systems, and overall service. When we picked up our Renault Captur at the Avis office at Charles de Gaulle, we were impressed with the efficient service and the completely trained and bilingual staff behind the desk. Shops, restaurants, hotels — service just seems to be better everywhere. It's as if they all got the memo to up the ante and deliver world-class service.
9. La Meilleure Baguette 2016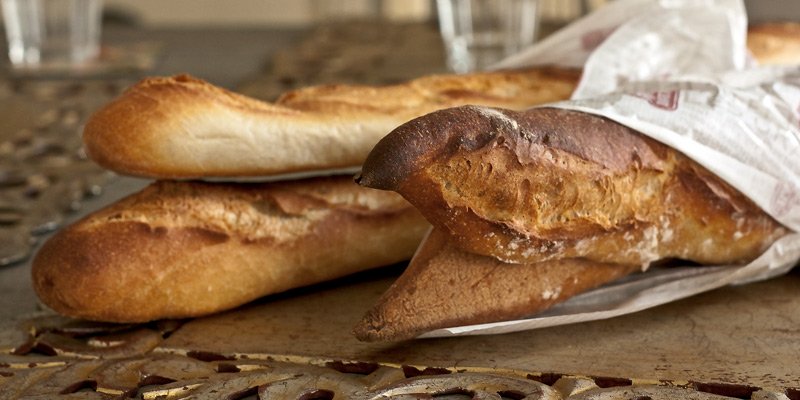 In a country that revolves around the daily baguette, it's no surprise that there is annual competition in Paris to find and reward the best baguette of the year. The 2016 award, announced in March. was given to bakers Florian Charles and Mickael Reydellet at their boulangerie called La Parisienne, found in the 6th Arrondissement a few steps away from Jardin du Luxembourg. And if you think this is a small accolade, think again. The winning baguette receives international acclaim, beaucoup de presse, and the boulangerie is sought out by baguette lovers from around the globe. (Including Alexandre, of course!)
48 Rue Madame
6th Arrondissement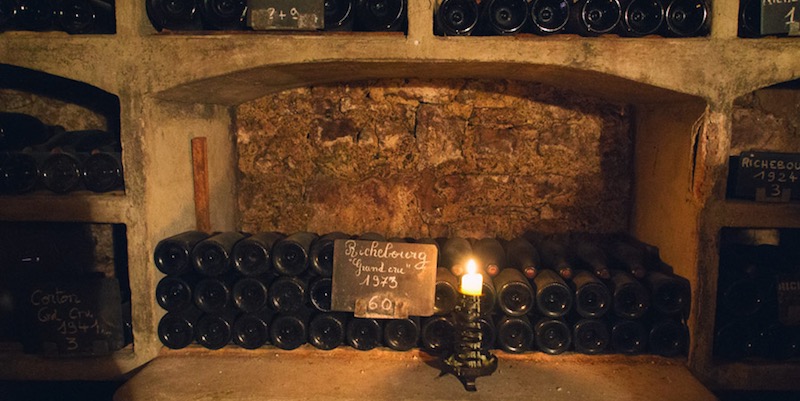 While this doesn't take place in Paris, it does start in Paris and end in Paris on the same day. In 2016 we not only discovered a top-notch, VIP private wine tasting day trip in Burgundy, we also discovered that it's possible to do as a day trip from Paris.
This is no ordinary wine tasting, where you sit down and sip a few standard French wines. This is an in-depth, personal exploration that helps you truly understand the wines of the region and also gets you into private cellars and tasting rooms — rooms usually off limits to the public — where you taste legendary (and expensive!) Grands Crus and Premiers Crus.
This is all possible because of Bourgogne Gold Tours, the company created by our Burgundian pal, Youri Lebault, a native son who knows the wines and the region inside out. If you want a true VIP wine experience, this is it. Learn more in our complete review.