20 Questions To Ask When Renting A Vacation Apartment in Paris
Renting a vacation apartment in Paris can be a wonderful experience. Imagine going to the markets, loading up with all the delicious French foods you find there, and going back to your own kitchen to whip up a meal for you, your friends, and family. It's also great option if you're traveling with small children, or if you crave to live Paris like a local.
We've been renting apartments in Paris (and staying at hotels) for more than two decades. Based on our years of experience, we've collected the best questions when renting a vacation apartment in Paris. Here are a few things to look for to get the apartment that's best for you.

20 Questions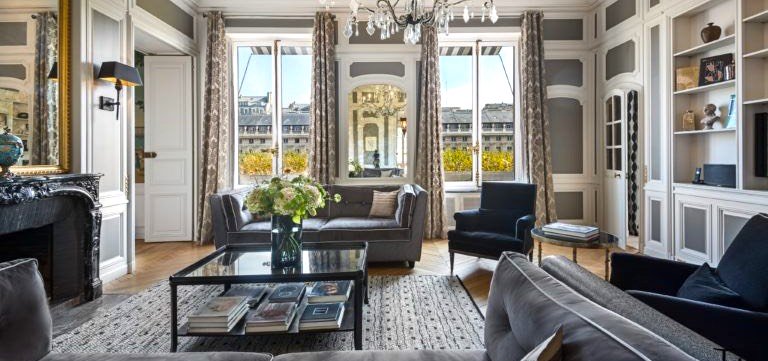 1. Are you going to be in Paris for more than five days? If the answer is yes, you're a good candidate for renting an apartment — a great way to experience the city.

2. Are there agency fees? Ask if there are any additional agency fees. These fees are no longer very common for vacation apartments, but it's worth it to check since they could add up to an additional 18% to the rental cost. Most often any such fees are already included in the cost you are quoted.

3. Are the utilities included? Make sure you understand all the costs. Once again, though, the majority of vacation apartments already include utilities in their price.

4. Is the apartment size indicated in the listing? It's a good idea to check the size carefully — 18 square meters is only about 190 square feet. To roughly convert square meters to square feet multiply by ten; 80 square meters is round about 800 square feet. (860, to be more exact.) Also be sure to assess the photos carefully. Many listings include lots of photos that are just different views of the same little space. Beware the fisheye lens that makes apartments look spacious!


5. Are there enough photos to give a good indication of the layout? There can be some very strange layouts, with bedrooms separated by a bathroom. Some sites show photos that are dreary, poor quality, fuzzy. When we see that, we leave the site immediately. Our experience is that low-quality photos equal a low-quality apartment experience. (On the other hand, high-quality photos do not necessarily mean that the apartment is first rate!)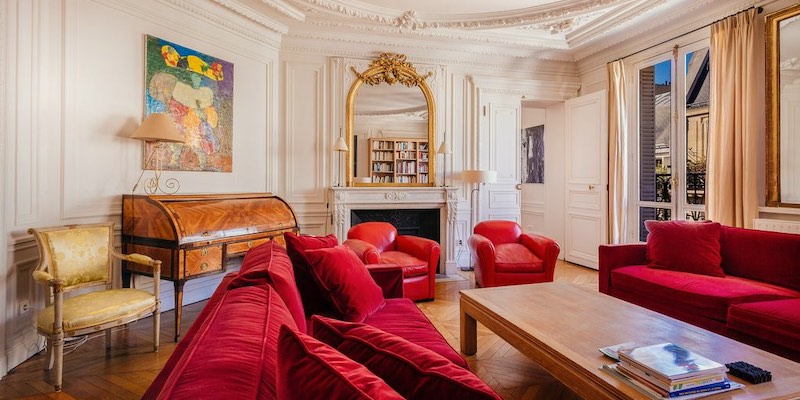 6. Is there a customer service phone number you can call? That's a good thing to have in case there are problems. Don't be afraid to give them a call while you're apartment shopping if you need more information.

7. Is there an elevator in the building? There are still apartments in Paris that are on the 4th or 5th floor in a building without an elevator. You usually will pay less for these, but are you up for the climb? Remember, too, that what the French call the "first floor" is our second floor. And so on.

8. Are bed linens and towels included? That's almost always the case these days, but make sure.


9. Is there a separate cleaning fee? Also, if you are there for two weeks is there a mid-term cleaning included?

10. Does the apartment have the amenities you need? Things like WIFI, a full kitchen, dishwasher, washer, dryer. Many Paris apartments have combination washer/dryer machines that quite frankly don't dry that well. Some smaller apartments have partial kitchens with merely a hot plate and kettle. If you want to shop the markets and cook, you're going to need a decent kitchen, so check it out in advance. (Tip: we sometimes pack our own chef's knife. Not in carry-on, of course!)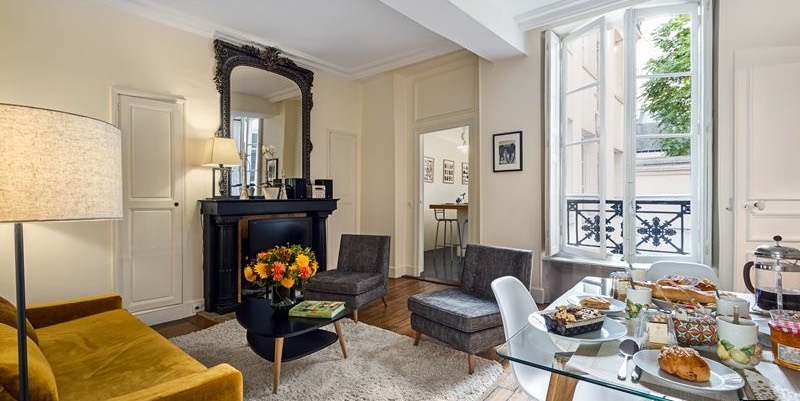 11. Is there sufficient closet or clothes storage space? There's nothing worse than having your suitcase acting as a drawer and taking up valuable space in the apartment. A surprising number of vacation apartments fall down in this area.

12. Can you pay with a credit card or at least PayPal? Never wire money or send a cheque unless you are certain about the agency. Besides, wiring money is such a pain!


13. Has the agency and the apartment received reviews? Find them and read them.

14. Will an agency representative meet you at the apartment when you arrive? Are they available in case of emergency? We've found a meet-and-greet is usually better than picking up the keys from a lock box. (Although we like the latter method if we've already stayed at a place.)

15. Are you familiar with the arrondissement or neighborhood? There are no real dangerous areas in Paris, but some neighborhoods are less desirable for a vacation stay. La Goutte d'Or, a quartier in the 18th comes to mind as an example of a not-too-nice area. Generally, you will pay more to be in the more popular areas like Saint-Germain, the Eiffel Tower, and the Latin Quarter, but don't neglect lively areas like Montparnasse, or the 14th and 15th.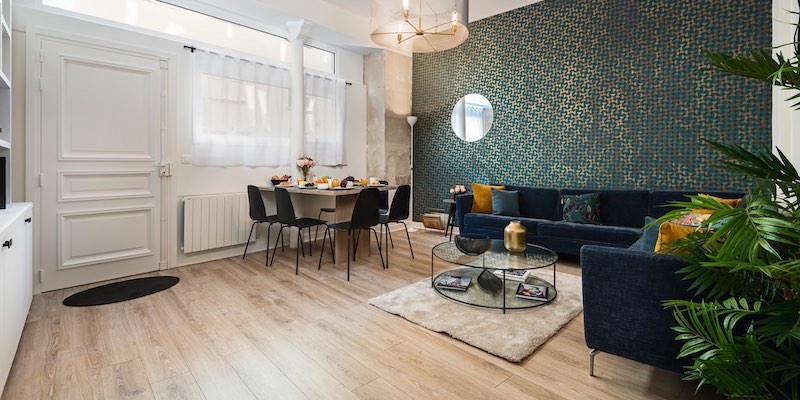 16. Is the apartment within the central area inside the périphérique? Unless you want to spend a lot of time on trains, you want to be inside the Paris city limits, and fairly close to the center.


17. Is there a a map on the apartment website showing the location and street address? If not, you might want to write the agency and ask for it so you can us Google maps to find the nearest Metro and discover what else is in the immediate area.

18. Does the apartment have flexible check-in and check-out days? Strict Saturday-to-Saturday rental periods are not as common as they once were, but make sure.

19. Is the Paris apartment quiet? Ask questions — is the apartment near to a firehall, above a bar or a disco? Look around the area with Google maps street view. (We have to say that we had a very nice rental directly across from a firehall. It was great watching the pompiers doing calisthenics and practice drills.)

20. Does the listing say something like "just steps away from the Eiffel Tower"? In French "two steps away" is similar to how we say "I'll be just a second". "Two steps" can mean anything from a five-minute walk to a twenty-minute Metro ride! Map it before you make a decision.