You Asked – What Are The Best Tips For Visiting Paris In A Wheelchair?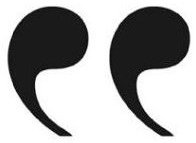 We just came across your site and love it already. My husband and I are planning a trip to France in late May or early June. We have a small twist though — when we travel my husband uses a manual wheelchair. He has mastered the art of cobblestones, tram gaps, and general problem solving. We do know the Metro will be a no-go and don't mind taxis, buses, or longer walk/wheels. Here are a few questions and ideas —
1. A pre-booked, "wheelchairs to the front of the line" entry to the Louvre? Is such a thing available, and how would we book it?
2. Walk & wheel around the Luxembourg Gardens and then on through Saint-Germain with lots of time for leisure, people watching, and general food & wine enjoyment.
3. A lively, street market. It could be in one of the neighborhoods we mention, or in another area entirely.
4. We are interested in wine, leisure, culture and any unusual experiences are always most welcomed. Do you had specific suggestions for accessible tours?
Thank you so much,
– Janeen, Canada"

Month-By-Month Guides To Paris Activities & Events
We Answer – How to Do Paris on Two Wheels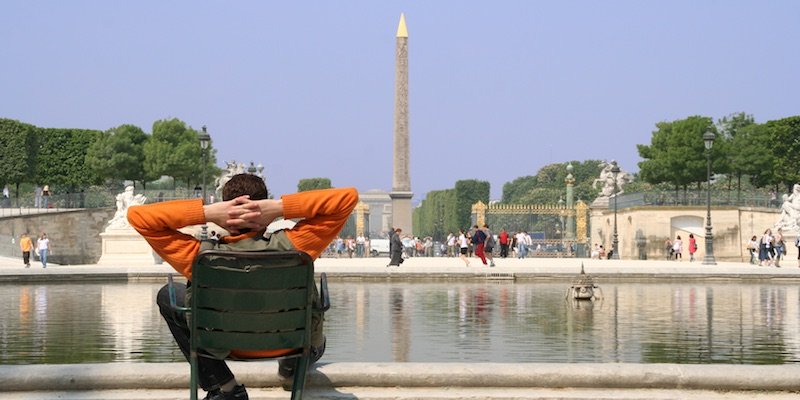 Dear Janeen,
Paris has come a long way to making the city accessible. In accordance with France's 2005 disability law, all Paris museums (and public spaces) must ensure disabled visitors have access. Although each museum or monument decides its own policies of admission, reductions, and priority access, in most cases, admission is free (along with a companion). One caveat, you may be asked to show official disability proof (but really only if your disability isn't apparent).
The Louvre – Very Good Accessibility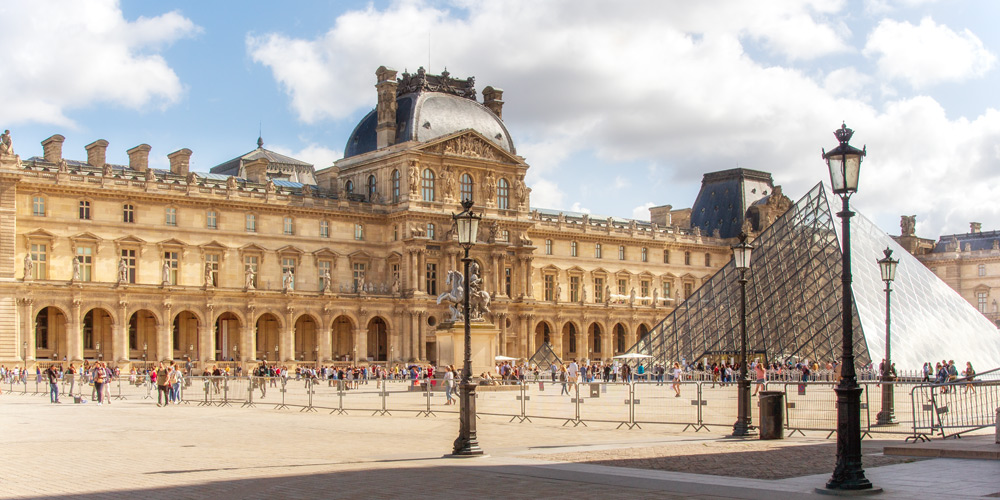 If you were to walk (or roll) through the entire Louvre museum, you would cover twelve kilometers. Although the Louvre was originally a royal palace, built over the centuries, they have done a stellar job of improving disability access with eighteen elevators and twenty wheelchair lifts. Although there is not an elevator or wheelchair lift at every staircase, ninety-five percent of the attractions of the Louvre can be visited without having to go up steps. When you get there, ask for a Louvre accessibility map to figure out your route.
The easiest way to enter is via the shopping center entrance on Rue Rivoli; then make your way to the central courtyard under the pyramid (there is an elevator). If you are in a wheelchair (or have difficulty walking) go to the front of the line. While you're at the info desk pick up a map. You might want to note where the disabled bathrooms are located as they are they are tucked away. Read our overview of the Louvre with some ideas of what to plan for while you're there.
You have two choices for seeing the Louvre. You can get into the Louvre for free as we just mentioned and do your own self-guided tour. Alternately, and our top recommendation, book a tour and see the highlights in a short period of time with an expert guide. You learn so much more this way.

Louvre Resources at Paris Insiders Guide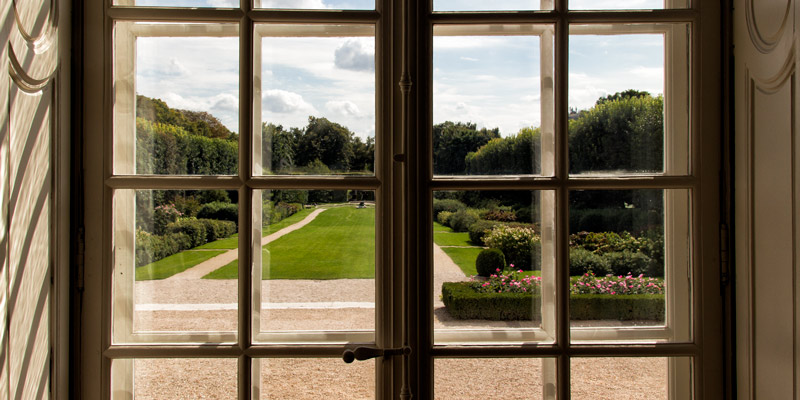 There's no place we'd rather be on a spring day in Paris than Musée Rodin. Located in the 7th Arrondissement (in the same arrondissement as the Eiffel Tower and the Musée d'Orsay), the Rodin Museum is a fabulous oasis in the middle of the city. Stroll and roll through the recently renovated statue garden, stop for a cup of tea or glass of wine in the outdoor cafe, and, if you want, go inside.
For us, the interior of Rodin's museum, while wonderful, is optional.
In our opinion, the major attraction of the Rodin is the bucolic garden. The Rodin is
100% accessible
. It's about a fifteen-minute walk from the Rodin to the d'Orsay.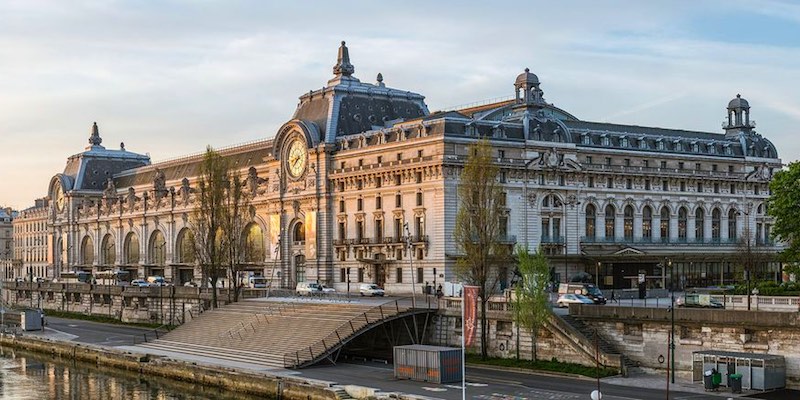 We didn't see this on your list, but Musée d'Orsay, brimming with Impressionist artwork, should be mandatory during your Paris visit. For disabled visitors, go to the front of the line and show your ID and proof of disability, if needed. Once inside, you skip the ticket window and go directly to the interior entrance. Be sure to read our overview of the Musée d'Orsay with some ideas of what to plan for while you're there.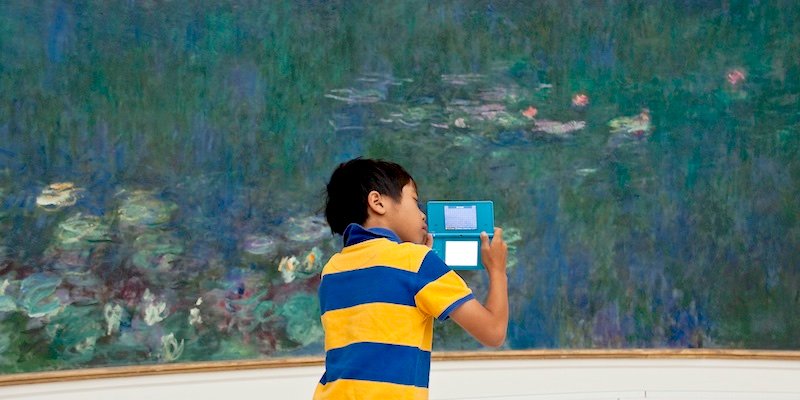 After your visit to the Musée d'Orsay it's about a ten-minute walk across the accessible pedestrian bridge, Léopold Sedar Senghor, to the Jardin des Tuileries to pay homage to Claude Monet's masterpiece, the Waterlilies, at Musée l'Orangerie. But this gem of a museum is not just about Monet. L'Orangerie is bursting with Impressionist and early 20th-century art. It's accessible and free to disabled patrons.

Jardin du Luxembourg & Saint-Germain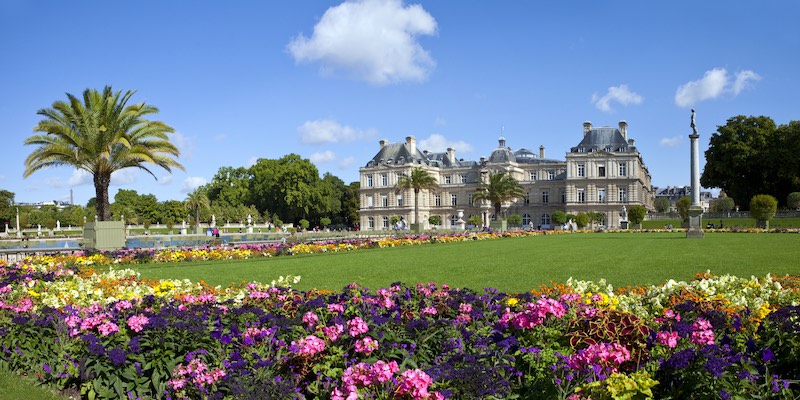 It's no secret that we adore the Jardin du Luxembourg. And it's no wonder Paris Insiders Guide has at least four articles singing its praises. Peruse all of them and learn details no mere mortal (or Parisian) knows. When you're there, have fun spotting all of the twenty queens immortalized in statues dotting the park. And talk about accessible! All areas of the park are linked by gently-graded ramps.
If you enter from Rue de Vaugirard (at Rue Bonaparte) stop for refreshment at the Angelina tea salon next to Musée du Luxembourg. While you're in the neighborhood take in some of the other points of interest, particularly Église St Sulpice, where the outdoor fountain is spectacular, and also our favorite English bookstore in Paris, the Red Wheelbarrow.
If you're in the mood for lunch or tea or a glass of champagne before or after your jaunt, one of our recommended stops is La Closerie des Lilas in Montparnasse (it's #9 on our list of Old Fashioned Paris Restaurants). The outdoor patio is accessible, (washrooms are not) and you'll be dining and drinking with the spirit of Hemingway.
In St-Germain, our recommended lunch spot is chef Cyril Lignac's Aux Prés. It made our list of the best of Paris for 2018. (As did Jardin du Luxembourg!) Situated on Rue Dragon in Saint-Germain, Aux Prés is close enough to Saint-Sulpice to call it a neighbor. For interest's sake, it's a twenty-minute walk from La Closerie des Lilas to Aux Prés.

Luxembourg & Saint-Germain Resources at Paris Insiders Guide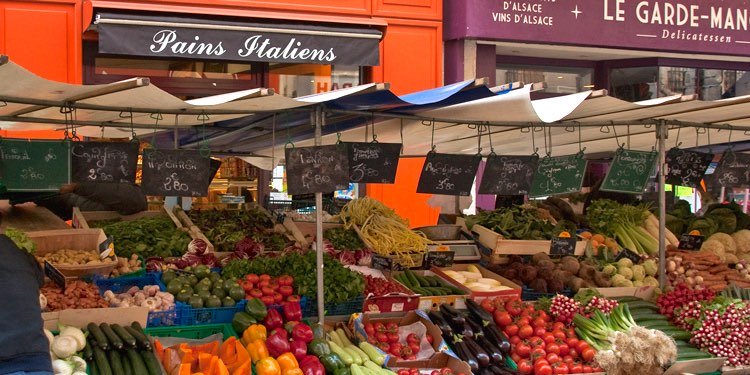 Every arrondissement, every quartier in Paris has one or two really good street markets and they are all interesting. But for our money, the best open air market in Paris is in the Aligre district of the 12th Arrondissement. The Aligre market is really three markets. First of all, it's a market street — Rue d'Aligre is lined with small food shops specializing in cheese or fish or meat or bread or patisseries. The fromagerie and the fishmongers are certainly worth the visit.
But, Aligre has a couple of surprises for you, for Rue d'Aligre also hosts a street market. From Tuesday to Sunday the street itself is filled with the stalls of food vendors, displaying the best of the produce of France. Here's where you find perhaps the greatest variety and choice of fresh fruits and vegetables in Paris.
Finally, at the end of the street market you find Marché Couvert Beauvau, one of the last covered markets in Paris. The building is filled with permanent food stalls and an array of butchers, fromageries, and stalls selling wine, spices, coffee, flowers. and a selection of traditional, old-school French meats and fowl.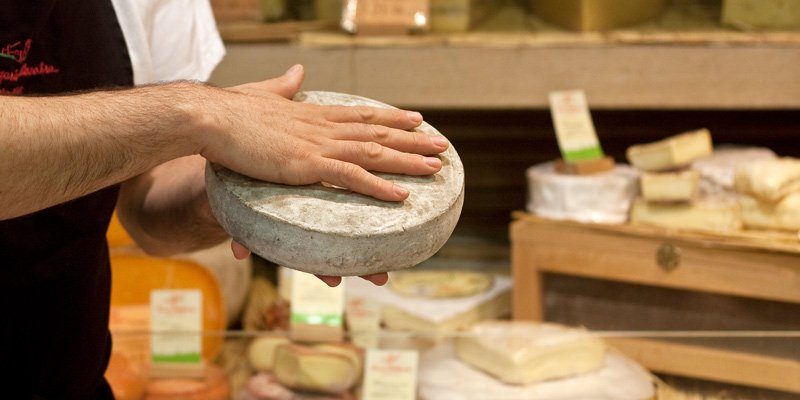 If you love food & wine you're heading to the right city! The best way to squeeze more enjoyment from your visit is to book a few tours that truly get you inside the French gourmand spirit. Take a look at the 10 top tours, the ones we highly recommend. When you book, let them know you're in a manual wheelchair; most tour guides will be happy to accommodate you.
Getting Around Paris, Accessibly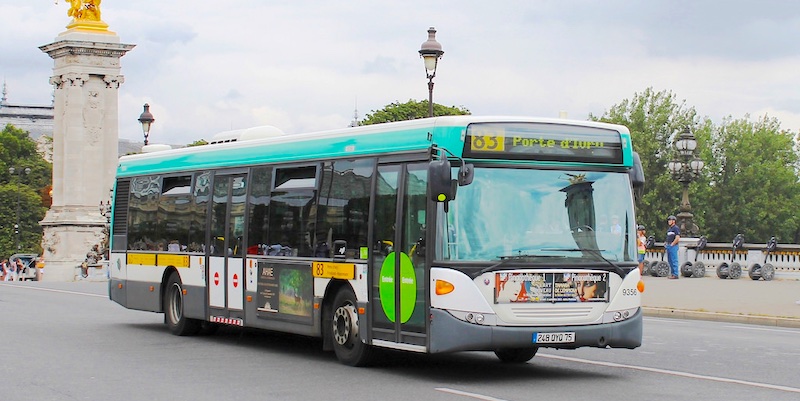 As you mentioned, the Metros are hard to maneuver in a wheel chair — in fact, they're a real pain — but we do love the Paris buses. Nearly all of the Paris buses now have wheelchair ramps (usually where the bus drops down to sidewalk level).
Manual wheelchair users will like that Paris is fairly flat. The biggest exceptions are the area around Sacre Coeur and up around the Pantheon in the Latin Quarter. In these areas, manual wheelchair users and other disabled visitors may encounter difficulties. Most sidewalks in Paris are smooth and without cobblestones. This is particularly true on the Right Bank around the Louvre as well as on the Champs-Elysées. The largest concentration of cobblestones are found in the Left Bank near the Pantheon and elsewhere in the Latin Quarter.
Bon voyage !