You Asked – What Are The Best Bistros & Brasseries in Paris?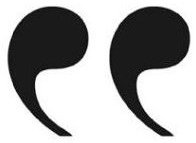 I would love to go one evening with my daughters to a classic Paris bistro or brasserie. I have heard of a couple of places like Bistrot Paul Bert (classic bistro and great steak) and Relais de l'Entrecote (for good steak frites). I am nervous about the latter as I don't think they take reservations. I also would love to experience a grande brasserie, but I am not sure which ones are not tourist traps.
"I am not able to afford places like Le Meurice or Guy Savoy, but I would like to experience great food at a reasonable price, and I prefer a place with choices (as opposed to a fixed, no choices menu). Here are some of the places I have read about —
A place like Ferdie in the 1st really appeals to me but I hear it is very hard to get a reservation.
Au Boeuf Couronne sounds great for steak frites, but I think it may be a little far out in the 19th, and I don't know if I'm up for traveling out there at night.
Le Stella in the 16th and Chez Paul in the 13th sound like they are authentic bistros, but I'm not sure I want to travel out that far in the evening. I think I might rather stay closer to the center of Paris. We are staying in the 8th.
Chez Denise in the 1st sounds like an authentic bistro. And Le Tastevin in the 4th sounds amazing.
"The other type of restaurant we are looking for is something very casual and not too expensive, as well as fairly close to our hotel in the 8th. We are open to ethnic cuisines, for example if Asian restaurants. Finally, I would love to experience just a glimpse of one of the ultra-posh Paris hotels, if only to stop in for a glass of champagne at the end of a day walking around, and before returning to our hotel to freshen up for dinner. Can you recommend which of the Palaces have a welcoming and comfortable place either in the lobby or in a lounge to stop in for a drink without needing to be a guest at the hotel?
Thank you again for any thoughts you may have. I really appreciate this!"
– Lisa, USA

We Answer – Bistro & Brasserie Advice
Dear Lisa,
What a specific and detailed question — it looks like you've been doing some research! That's good. We, too, have read good things about Ferdie. Good news is they do take reservations.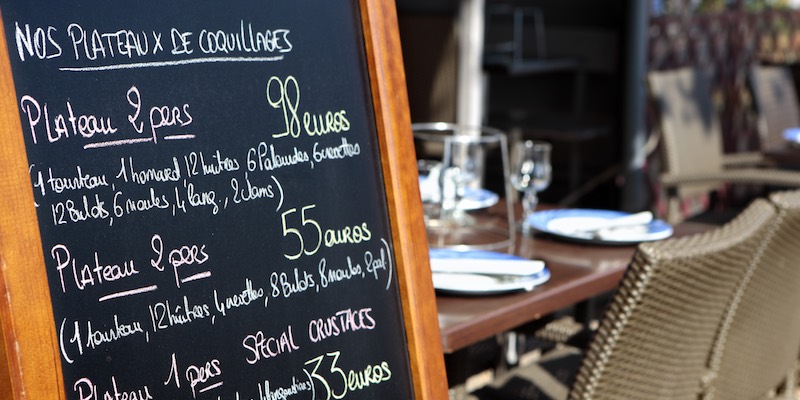 Years ago, when we were still newcomers to Paris, we were asking our hotel concierge at Hotel Le Saint Gregoire for directions to get to the historic brasseries Bofinger. (It was from her that we learned how to pronounce it, beau fawn-SHAY.) She dismissed Bofinger with a wave of her hand and told us that there was a bistro just down the street that was better, Le Petit Lutetia — more on Le Petit Lutetia later.
The point she was making is that there are lots of good cafes, brasseries, and bistros in Paris and you don't need to go to a famous tourist eatery or to the outer arrondissements for a great experience.
Our Paris Restaurant Opinions
1. Ethnic restaurants — No! We don't travel to Paris to eat at a Chinese, Vietnamese, Thai, or Italian restaurants. We're in Paris to eat French food.
2. There's no reason for you to go the 19th to get a good meal in Paris, especially with children in tow. There are plenty of good restaurants close to where your hotel is located.
3. Limit yourself to restaurants that take reservations. You don't want to be waiting in a long line with children.
4. Don't chase after popular tourist brasseries or bistros, you might be disappointed. When we finally did dine at Bofinger we were sent to a dingy corner table upstairs, it felt like Siberia. Another disappointing over-hyped eatery is Brasserie Lipp, which is past its glory days.
5. Don't pass up the prix fixe menu. You will save plenty of Euros by ordering the set menu versus a la carte and you'll have a great dining experience.
6. If you're in Paris during the holidays, be sure to experience the Christmas menus. The chefs put a great deal of care and extras into these seasonal menus. This is where you'll find truffles, chestnuts & champagne. These are not just for tourists, Parisians love them, too.

7. Any of the Palace hotels — like Le Meurice, the Shangri-La, the George V, etc — will welcome you into the bar for an aperitif without being a guest… just be prepared to pay for it! A glass of champagne at Le Meurice will set you back 30€ .
8. As for classic bistros, Le Petit Lutetia remains one of our favorites these many years later. It's certainly not grand and at times the service can be uneven, but if you want to experience a true turn-of-the-century bistro with a zinc counter and stained glass, this is a solid option.
9. Have lunch at a Michelin-starred restaurant if you really want to treat yourself and experience a truly French tradition. Many have special lunch tasting menus which cost a fraction of what it would cost a la carte. Plus you will receive the treatment of a lifetime! We think of it as the best Euros we ever spent in Paris. If you can swing it, we promise you it will be a highlight of your trip to Paris.
10. Brasserie Lorraine is a perfect place for you and your girls, close to where you're staying. We call it casual luxury in the 8th (at Place des Ternes). Brasserie Lorraine is a good bargain and will give you that brasserie experience you're craving. Established in 1919, it has that historic Paris feel that you're after and you're more than likely to find a local clientele.

A Few More Tips
Always say "bonjour" and "au revoir" when you enter or leave a restaurant or store or shop, even if you think no one is listening.
Always say "bonjour" to your server before you launch into English. ("Bonsoir" if it's evening.)
Always say merci. After everything!
You might think this sounds basic, but you'll find it will get you better service, and you'll feel like you fit in better. Finally, if you make reservations in advance, call on the day of the reservation to confirm.