Musée du Luxembourg – Showcasing Special Exhibits In The Jardin
How can a museum without a collection or permanent exhibitions and that is only open for a few periods a year be considered a top Paris museum? Well, you see, it's all about the quality of the special exhibitions staged at Musée du Luxembourg, only two or three times a year.
At the edge of the Jardin du Luxembourg is this unassuming building that makes a big impact on the Paris museum scene.

The First Public Museum in France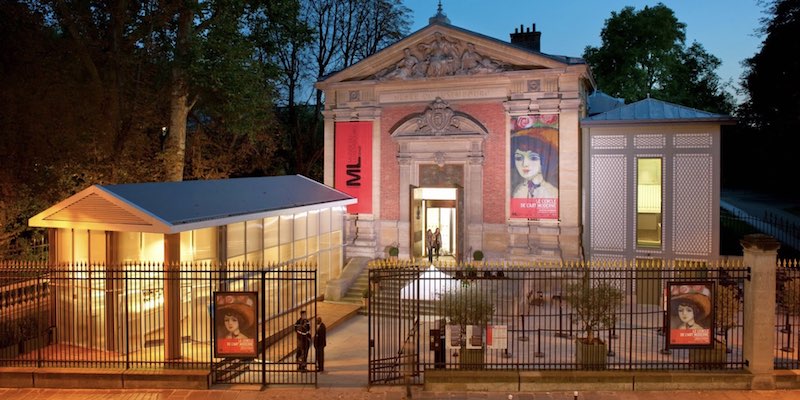 Musée du Luxembourg can make the claim of being the oldest public museum in France. Back in the mid 18th century, around 1750, the east wing of the Luxembourg Palace (that big building in the park) started being open a couple of days a week to allow the public to view part of the art collection of Louis XV, although that idea may well go back a century earlier, to Marie de Medici, who had planned the wing to display painting celebrating her husband, Henry IV. (Henry IV was assassinated in 1610. You can see his equestrian state on Pont Neuf today.)
Another interesting tidbit of Paris museum history is that the paintings originally displayed at Luxembourg became the basis of the Louvre's collection and included works by Titian, da Vinci, and other Old Masters. In any case, this museum phase only lasted about forty years, up until Louis XVI gave the Luxembourg estate to his brother… just in time for the French Revolution and all the changes that ensued.
A Museum of Many Uses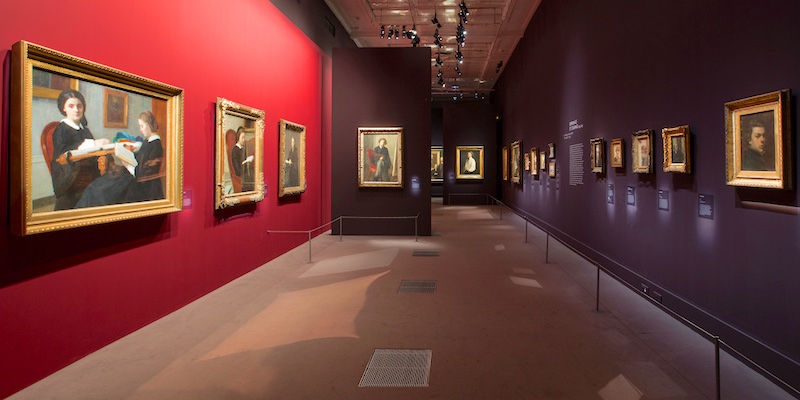 After the Revolution and just after the turn of the 19th century Musée du Luxembourg reopened with a collection of mostly French artists, including the contemporary Jacques-Louis David. This eventually led to the museum concentrating on living artists, and that was Luxembourg's theme right up to World War II, as a museum of contemporary art. In fact, before Musée d'Orsay, Luxembourg was for a period the place to see works by the Impressionists.
Musée du Luxembourg has been the seed of the current collections of many other Paris museums, since works that were originally displayed here have ended up at the Louvre, Musée d'Orsay, Jeu de Paume, Centre Pompidou, and the Orangerie at the Tuileries.
In 1884 Musée du Luxembourg was relocated from the main palace into the building that was formerly the orangerie of Jardin du Luxembourg, and that's where it is located today.

Musée du Luxembourg Today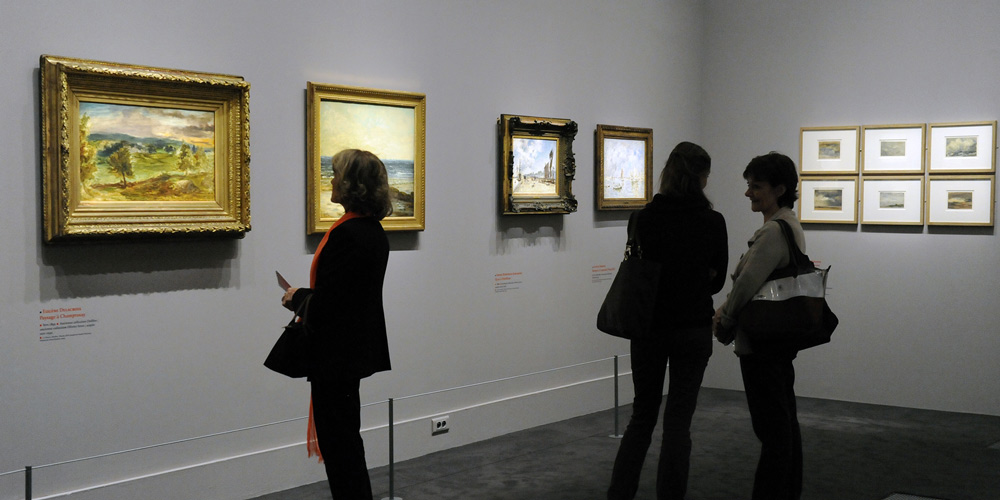 The museum is now operated by the French Senate (which occupies the Luxembourg Palace) and is used for a few temporary exhibitions each year. In between exhibits the museum is closed. Exhibits tend to concentrate on one artist, an artistic period, or a theme, such at The Tudors show staged in 2015.
A Sampling of Previous Exhibits at Musée du Luxembourg
Chagall: Between War & Peace
Joséphine: Portraits of an Empress
Rubens: Princely Portraits
Alphonse Mucha
Pissarro at Eragny: Nature Rediscovered
Titian Portraits

Musée du Luxembourg Resources
19 Rue de Vaugirard, at Jardin du Luxembourg
6th Arrondissement
Metro –