Paris Travel Guide Books – The 10 Best, Plus What Not To Buy
Our goal is that you're able to find all the travel advice you need here at Paris Insiders Guide. For instance, what guide book is going to share with you their private contact for the best airport transfer service in Paris? Or, 14 Paris Dining Tips You Won't Read In A Guide Book? Only us, dear reader. But, we know, we know, sometimes there's nothing like having a book in your hand.
It can be useful when you're out and about in Paris to have a printed guide in your bag. (You don't want to carry around too heavy a book, so we include each guide's weight in our reviews.) We've used a lot of Paris travel books over the years, and we've reviewed dozens of others that didn't really make the grade. There is a veritable river of travel guides out there — it's hard to tell from the publisher's blurbs how to compare one with the other. Worry not — here are our takes on the best of the Paris travel guides, with a few notes on what not to buy.

Five Useful to Really Good Paris Travel Guides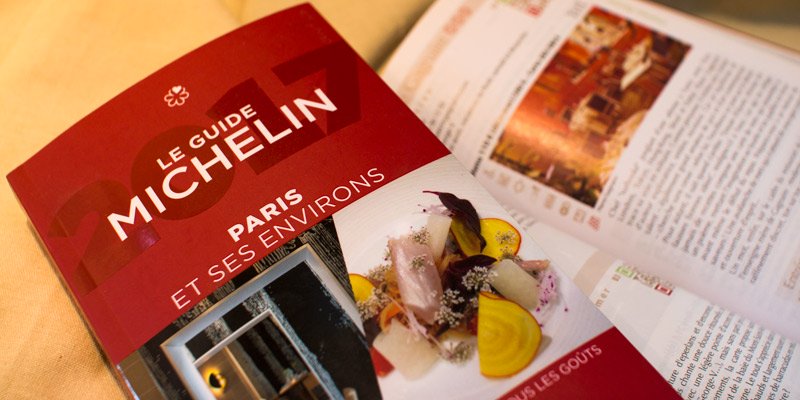 1. TimeOut Paris
We became fans of TimeOut with their Paris Eating & Drinking guides. While they no longer publish that series, we're just as happy with their full guides. We like their suggestions on what to see and things to do, and we love their maps. The TimeOut guides are among the few in which we actually take note of their dining out suggestions. The restaurant reviewers are insightful.
416 page paperback
approx. 13 oz
Heartily Recommended

2. TimeOut Shortlist Paris
This is the little brother of the TimeOut Paris full-size guide and it's a great book to carry around with you. It's divided into seven user-friendly sections including Eating & Drinking, Sights & Museums, and Itineraries. As usual with TimeOut, it has one of the best food sections among Paris travel guides. The restaurant and bar listings are updated every couple of years, so TimeOut is more current than many other guides.
192 page paperback
6.9 oz
Heartily Recommended

3. Michelin Green Guide Paris
If you want to really see and thoroughly experience the historic sights, monuments and museums of Paris, this is the only book to get. The Michelin Green Guide to Paris thoroughly covers virtually every museum, every attraction, every building you will want to visit. There are detailed maps of the major museums with discussions of art, artists, architecture and schools of painting.
There's a short but useful section of practical information, good maps, and even suggested walking itineraries. The Michelin Green Guide to Paris is about the only guide of this weight that we would carry around with us — it's that useful!
560 page paperback
14.5 oz
Highly Recommended

4. Michelin Red Guide to Paris Restaurants
You know us well enough by now to predict there was going to be a restaurant book in our list of best Paris travel guides, and this is it. Michelin is our top favorite restaurant guide for Paris and for France. This is the annual version that focuses in on the city and leads you to the best bistros, brasseries, and cafes — including the 1-, 2- and 3-starred restaurants. It's the one we most often consult when we're mapping out our restaurants, and it's the only guide that's important to French chefs. The maps are superb and all reviews of the to restaurants include photos. Mind you, it is in French, but it's not at all difficult to figure out what they're saying !
543 page paperback
16 oz
Highly Recommended

5. Rick Steves' Pocket Paris
The last entry in our Useful to Really Good Guides list is from Rick Steves. Immensely popular, good value, always updated, and filled with useful tourist tips. We're not so keen on the footstep-by-footstep approach to sightseeing often found in Steves' guides. Adhere to this too strictly and you tend not to look around you, notice the life of the city, or follow other interesting paths. Paris, we always tell our readers, friends and guests, is meant for meandering. Even so, this is a safe if predictable choice.
240 page paperback
approx. 8 oz
Good & Predictable

Three Paris Walking Guides

1. Forever Paris: 25 Walks in the Footsteps of Chanel, Hemingway, Picasso…
This is one of the few walking guides we like and that's because it has a great theme — walking in the footsteps of famous Parisians. It takes you to the haunts of Hemingway, Coco Chanel, Picasso, up to Edith Piaf's neighborhood of Belleville, and even to the favorite restaurant of Napoleon. In doing so Forever Paris leads you into fascinating areas of Paris that you are unlikely to discover on your own.
108 pages
approx. 7 oz
For History Buffs

2. City Walks: Paris Card Set
From the same author is City Walks: Paris, a set of 50 cards, each with its own Paris walking adventure and map. It's great to stuff a few of these in your pocket when you're heading out to a certain arrondissement.
50 cards
For Walkers & Explorers

3. The Most Beautiful Walk in the World
We don't want to forgot about John Baxter's lovely book for strollers in Paris. Another walking book we highly recommend.
298 pages
7 oz
Highly Recommend
Other Paris Travel Guides We Sorta Like
Not So Much…