Essential Paris Facts for Travelers – The Information You Need
Located in north-central France, Paris is a relatively small city covering a mere 40 square miles (105 square kilometres). The population of Paris is around two million people, although that of the surrounding urban area is much greater. Paris is the country's largest city and the most densely populated city in Europe. From a bird's-eye perspective, Paris is almost circular in shape and is contained by the Périphérique, a ring road built on the site of former city walls.

Discover What's On When You're Here...
Discover What's On When You're Here
The City & the River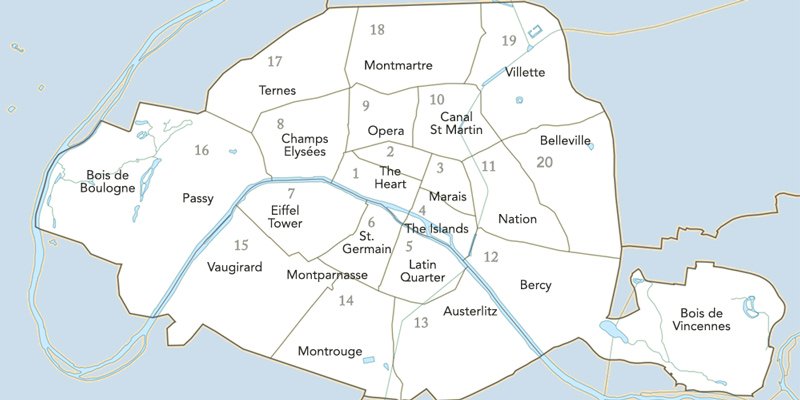 The Seine river divides Paris into two distinct parts, the northern Rive Droite (Right Bank) and the southern Rive Gauche (Left Bank), linked by thirty-seven bridges. Along the banks of the Seine (called quays) you'll find magnificent 19th-century apartment buildings, dazzling museums like the Musée du Louvre and Musée d'Orsay, famous monuments such as the Eiffel Tower and the Notre Dame Cathedral, as well as the stalls of the bouquinistes, selling antique books, Paris calendars and postcards.
The city is divided into administrative districts called arrondissements. Until a few years ago there were 20 arrondissements, but with the consolidation of the smaller, inner arrondissements into one district called paris Central, there are now seventeen.
Within the arrondissements, though, are more traditional quartiers — neighborhoods that boast their own distinct characters, so that Paris feels less like a big city and more like a collection of small towns. Paris is an ancient city, more than 2,000 years in the making, but it continues to evolve and still considered to be the artistic and cultural capital of Europe.

The Euro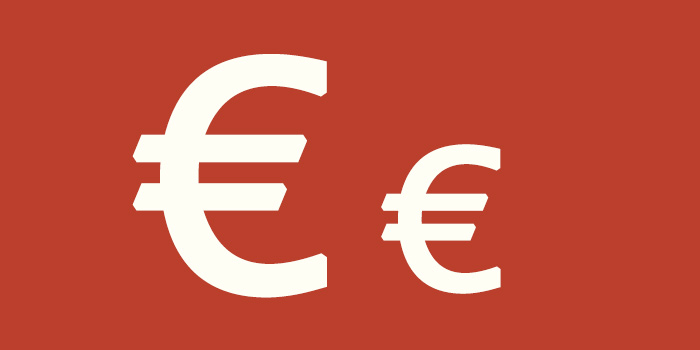 Since the year 2000, the Euro has been the currency of France. It's also used by most other western European countries (Britain being the main outlier), so you don't have to carry a wad of different bills as you travel around the continent.
Euros come in denominations of 5€, 10€, 20€, 50€, 100€, 200€. The larger the amount, the larger size of the bill. There also is an annoyingly number of small coins (called "cents" ) — .01€, .02€, .05€, .10€, .20€, .50€, 1.00€ and 2.00€ coins . It's a good idea to try to get rid of your small coins whenever you have a chance, otherwise you'll be stuck with enough coins to make your own cannonball by the end of your trip! (Banks back home don't like to exchange coins.)
If you're going to take a taxi from the airport when you arrive it's a good idea to have 100€ with you, since taxis still don't often take credit cards. It's easy to access Euros from French ATM machines using your bank card. And, by the way, paying for your purchases with a credit card is the easiest way to handle currency exchange.

The Metric System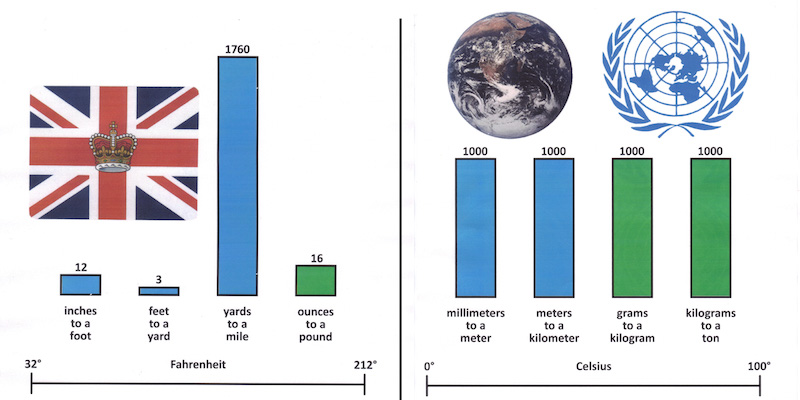 The Metric system originated in France, so it makes sense that it's the system of measurement here. Now called the International System of Units, or SI, it's the official system in almost every country in the world, so you're familiar with it, right? Unless, that is, you happen live in one of the only three countries that have not yet adopted the metric system — Liberia, Burma, and the United States.
Here are some close equivalents —
one kilometre = 0.6 miles

one meter is a little longer than 3 feet (39.37 inches)

one centimeter = 0.4 inches (2.54 cm = 1 in)

one liter is about 1 US quart

one kilogram = 2.2 pounds

10°C is 50°F; 20°C is 68°F

French Holidays
The French take a slightly different approach to life and to working — to our delight! There are a lot of official national holidays, more than most of us are used to so that it's sometimes hard to know when things are opened and closed.
One thing is for sure — you can expect at least some museums and stores to be closed on all or most of the major holidays or fêtes, which include —
Jour de l'An – New Year's Day, January 1
Lundi de Paques – Easter Monday
Fête du Travail – Labor Day, May 1
Fête de l'Ascension – Ascension Day, May 21
Fête Nationale – Bastille Day, July 14
Fête de L'Assomption – Assumption Day, August 15
Toussaint – All Saints' Day, November 1
Armistice – Armistice Day, November 11
Noël – Christmas Day, December 25

Shopping Hours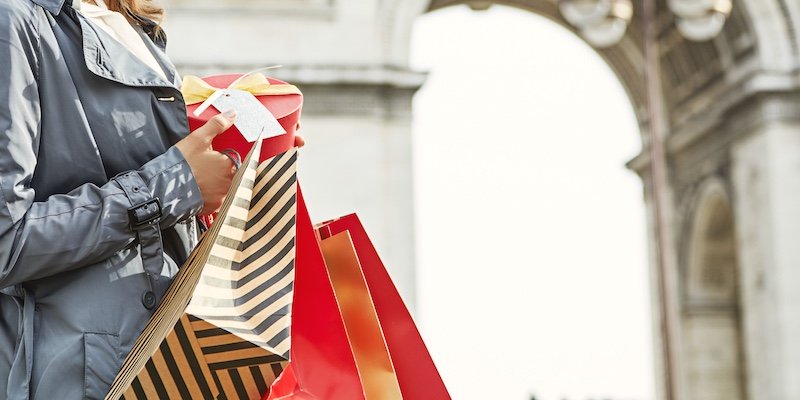 Most shops, even department stores and grocery stores, are closed on Sunday. Typically, store hours are from 10:00 AM to 7:00 PM. Some stores close for lunch, but this trend seems to be disappearing in larger stores.
The Marais quartier is a fun and trendy area for Sunday brunch and Sunday shopping, with many of the boutiques located there open. A lot of museums are open on Sunday but are closed on Monday or Tuesday. In August most Parisians take a month-long vacances (holiday) and, thus, a fair number of shops and restaurants tend to be closed.

Common Sense Safety
Paris is a safe city and there's very little to worry about. All you have to do is use a bit of common sense. There can be pickpockets on the Metro and in the heavily-touristed areas, especially on the RER trains coming in from the airport (since the scoundrels know you'll be tired after a long journey).
Don't carry large amounts of cash with you and leave your passport in the hotel safe or in your apartment. Wear a handbag that shuts securely (zippers are better than snaps) and use a shoulder strap. (For fashion's sake, please don't wear a fanny pack!)
There are are some, scam artists hanging about the tourist areas, so be a bit cautious and smart. The best advice is to not to engage in conversations with anyone who approaches you on the street asking "Do you speak English" or "Is this your ring?" or "Can you sign this petition". Just keep walking, hold your hand up in front of you and say "non, merci".
But we don't want to scare you. In all our years of visiting Paris we've never had a single problem. Bon voyage !