Honeymoon In Paris Planning – Nine Things You Should Know
You've proposed. You've sent out all the invitations and done all the planning work. You've walked down the aisle (or through Uncle Arnie's garden). Now it's time for the two of you to get away by yourselves for some romantic fun in Paris. And coming here you've made the right choice. If Paris isn't the most romantic city in the word, we don't know where else it is.
Heck, just being in Paris makes you feel romantic, which is the best way to start a new life together. Let's take a look at the honeymoon activities in Paris we suggest.
1. Honeymoon Hotels in Paris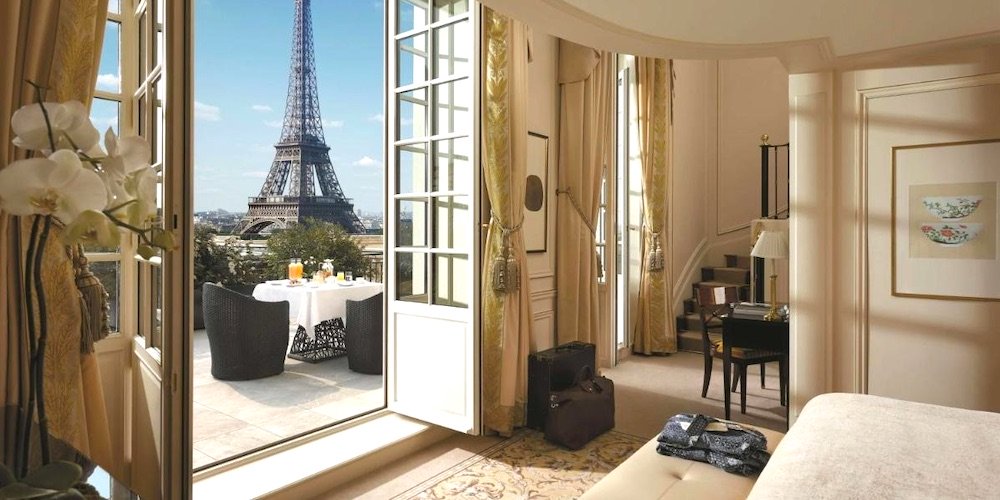 The first thing you're going to want is a great hotel. Welcoming, cozy, with great staff, and in a great location. For this once-in-a-lifetime dream visit to Paris, you might want to go for the luxury — something Paris has in spades. However, we've put together a collection of romantic hotels in all prices ranges, in the best parts of the City of Love.
2. Horse & Carriage Ride Through Paris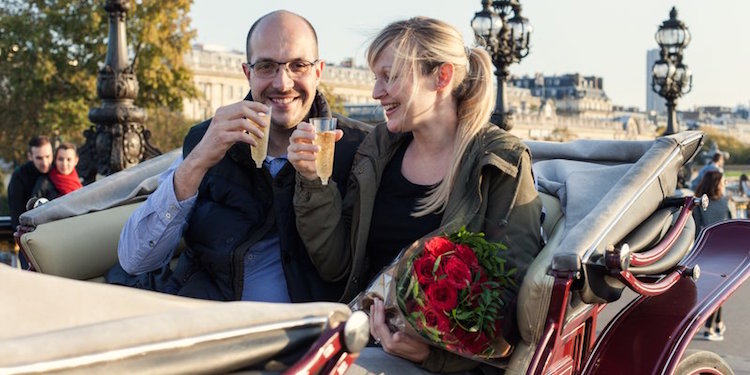 Toasting each other with glasses of champagne during a romantic horse & carriage ride. Yes, that's something you can actually do in Paris. And we know just the guy who can arrange it for you — our Paris Concierge. Use the inquiry form to send him a message and get him started planning. Tell you want champagne. And flowers !
3. Champagne Cruise Along the Seine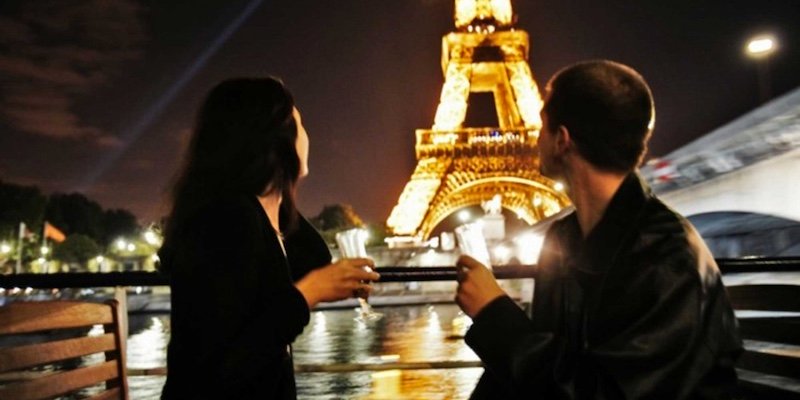 We might as well warn you up front, champagne is going to be a theme in our recommendations. If the horse & carriage ride needs champagne, what do you think the best Seine River cruise needs? That's right — champagne. This VIP champagne cruise gets you not only priority boarding access, but a private room at the front of the boat (the best viewpoint) just for the champagne tasters.
As the bateau pulls away form the dock, an expert sommelier guides you through a tasting of three champagnes, explaining the details of each, as you glide past the iconic monuments and buildings.

4. The Most Romantic Dinner in Paris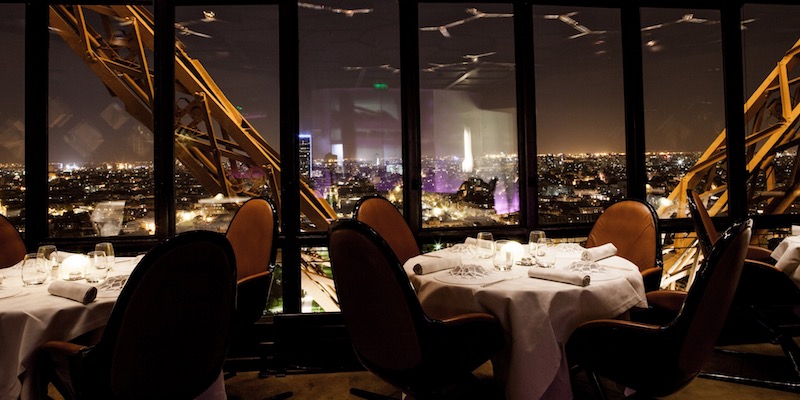 The Eiffel Tower is the symbol of Paris. Wouldn't it be great if you could enjoy a romantic dinner up on the tower, gazing down at the city lights? This being Paris and all, of course you can do just that. And it's not just any dinner. It's a Michelin-starred, 6-course gourmet menu paired with wine.
Le Jules Verne is super-chef Alain Ducasse's crowning achievement, 400 feet above Paris on the Eiffel Tower. By using the link we've included you can book a window seat for the best views. (In fact, this link is the only way to guarantee a window seat.) You also get extra perks, like the 6-glass wine pairing and a glass of champagne. This will be an evening you won't soon forget.
5. Day Trip to the Magical Champagne Region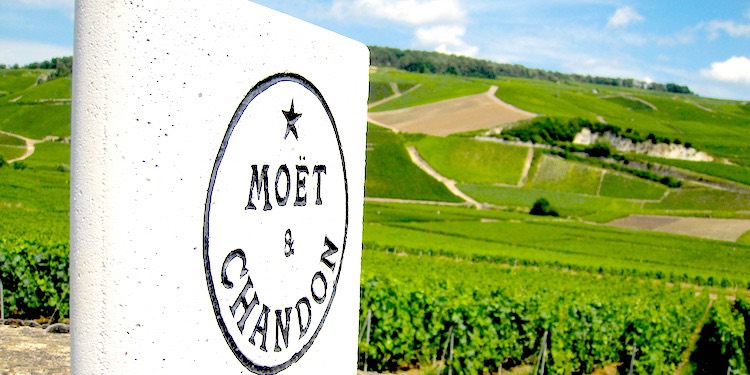 We did warn you, didn't we? But, we tell you, heading off to the Champagne Region (about an hour from Paris) for a day immersed in the bubbly is something else, something amazing. You learn how champagne is made, visit the limestone aging caves, and sample, sample, sample.
There's also time to visit the historic cathedral at Reims, capital of the Champagne Region, and to have lunch. Oh, and don't worry about the sampling, someone else is doing the driving — right from your hotel and then back again in the evening.
6. Romantic Dinner Cruise on a Private Yacht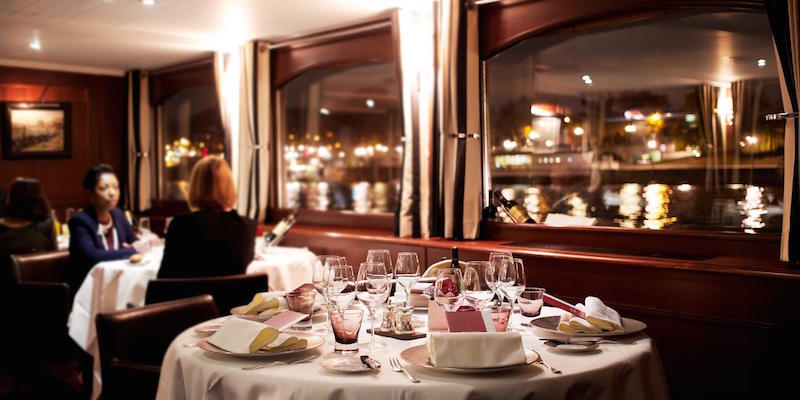 You need to get out on a boat on the Seine during your honeymoon, and what better way to do it than on a dinner cruise boat. But this isn't just any old boat, it's a vintage private yacht named Don Juan II. On a three-hour cruise along the Seine you dine on a three-course, gourmet meal prepared by a Michelin-starred chef.
Paris seems more magical at night, especially when you're surrounded by the elegance of polished wood and brass fittings. If you like, go up on deck and make a toast to each other with the lights of Paris as your witness. Use the inquiry form to send a message to our Paris Concierge and find out more.

7. Tour Paris in a Retro Luxury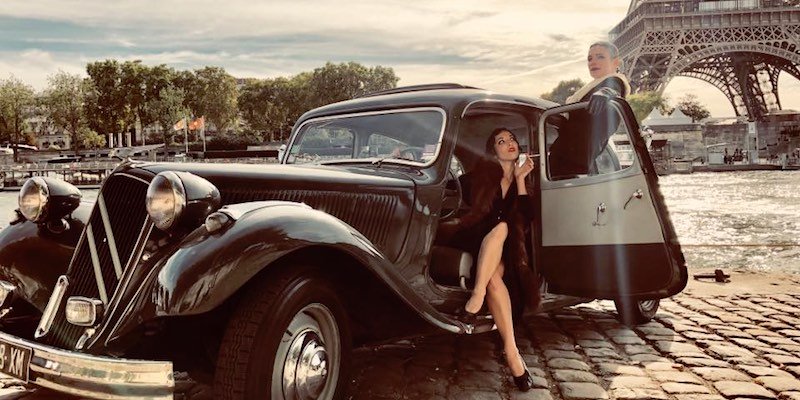 The Citroën Traction Avant may well be the most famous luxury car ever produced in France. Sitting in the roomy backseat of this long, sleek car, we felt like we were in a movie, set in Paris in the 1940s. Heads were turning everywhere we drove.
It all starts when your "gentleman driver" pulls up outside your Paris address and ushers you into the car. Paris somehow looks even better from a Traction Avant, aided by the full sun roof above you. Read our full review to find out more.
8. Claude Monet's Gardens at Giverny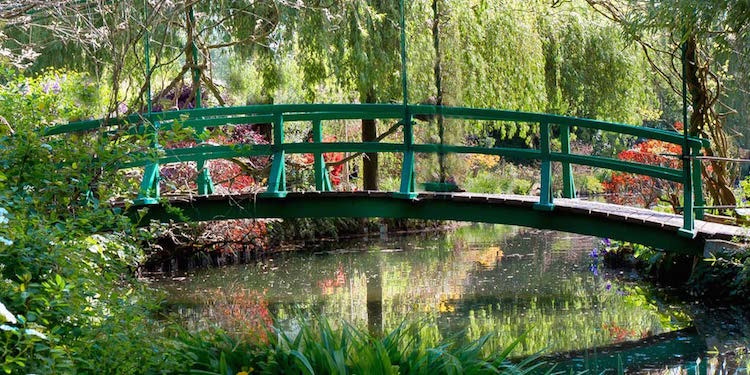 If you'll be honeymooning in the warm months — April to October — you need to get out to Monet's amazing gardens at Giverny, about an hour away. This is where the Impressionist master lived and worked until he died, and the place that inspired many of his famous paintings, including the waterlilies.
It really is a magical place and it's easy to sign up for a small-group tour to get you there in ease and comfort. The half-day tour starts right at your hotel, where your driver/guide picks you up. Everything is taken care of, so just sit back and smell the flowers.
9. Walking the Banks of the Seine at Dusk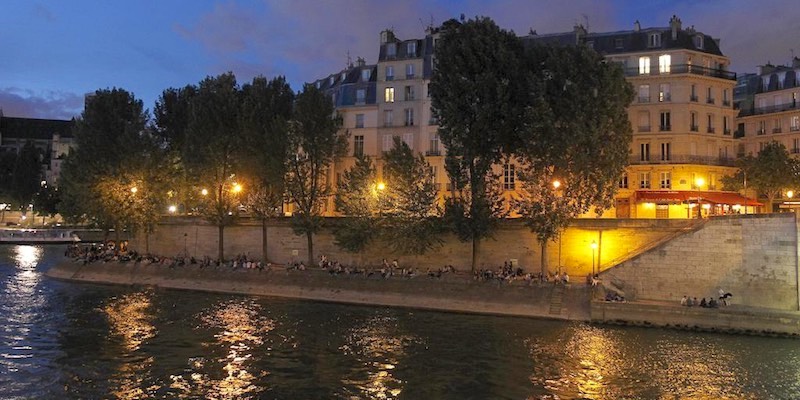 We know that the river Seine is magical, but urban planners from a previous generation didn't see it that way. It was then, especially during the 1960s, that parts of the river bank were given over to high-speed automobile traffic, cutting it off from strollers and lovers.
Luckily, under the two recent mayors of Paris, all that has changed and the banks of the Seine are being reclaimed for walkers, dreamers, and picnickers. There's a whole new designation for this reclaimed space, Parc Rives de Seine — the parks of the banks of the Seine. Now at dusk you can witness both Parisians and visitors drifting down to the river banks to walk, talk, drink some wine, or have family picnic dinner.
Once or twice, you should be there as well. Live Paris, don't just visit it.