The Paris Museum Pass – A Useful Tool For Savvy Travelers
If there's one truth about Paris it's this — there's so much to see and so little time. Paris museums and monuments are some of the most popular in the world, and for good reason. They're loaded with the treasures of art and history and culture.
But being popular has it price — long lines and lengthy waiting times. That's why museum passes are beneficial. The Paris Museum Pass lets you skip the lines at virtually all of the museums in the City of Light. Let's take a look at the what the museum pass offers.
Do You Want To Stand In The Long Lines?…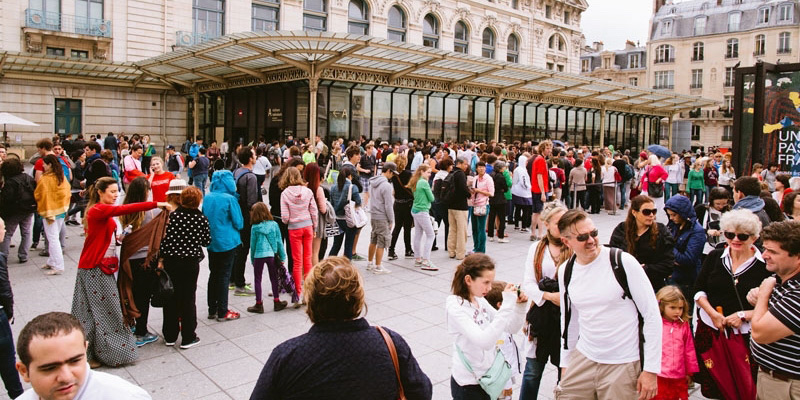 Ticket line at Musée d'Orsay
Any museum or monument in Paris is going to have a line-up of people waiting to buy a ticket, but you can be certain that applies particularly to the über-popular museums like the Louvre, d'Orsay, Pompidou, Versailles. The ones you really want to see!
We took the above photo of the ticket lineup at Door A of Musée d'Orsay. This was the lineup of people waiting to buy tickets on a normal weekday. Those people are going to be waiting for a long time. We hate waiting in lines, especially when it's wasting our precious time in Paris. So we do whatever we can to avoid it.
…Or Move To The Fast Lane?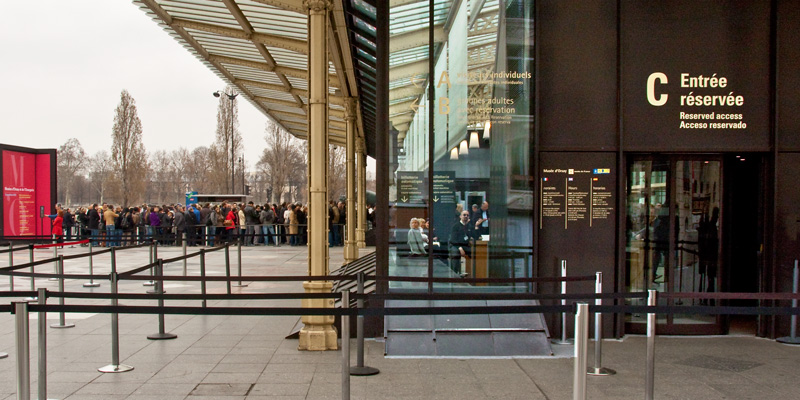 Paris Museum Pass entry door at the d'Orsay — no lines
This photo shows Door C at Musée d'Orsay on the same day. This is the entrance you use when you have a museum pass, and it's the door we used. See those poor souls at the other end of the building, at Door A? They don't have a Museum Pass.
The best way to get the Paris Museum Pass is as part of the Paris Pass package. Not only do you get the museum pass, but you get other perks, like a Seine River Cruise and rides on the open-top buses. Here are a few of the museums and monuments that the Paris Museum Pass covers.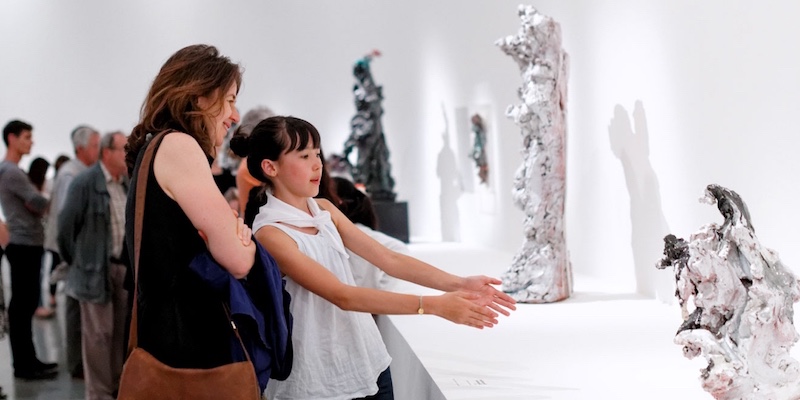 With the Paris Museum Pass you get free admission to dozens of museums, monuments, and other attractions. The pass is a one-time purchase — once you have it you can visit any museum, or all museums, as many times as you like.
The museums covered by the pass include the biggies — the Louvre, La Conciergerie, d'Orsay, etc — as well as the lesser-known museums — Museum of Air and Space, Paris Fashion Museum, Château de Vincennes. That's another benefit, having the opportunity to visit the fascinating small museums of Paris that you might not even had known about were it not for your pass.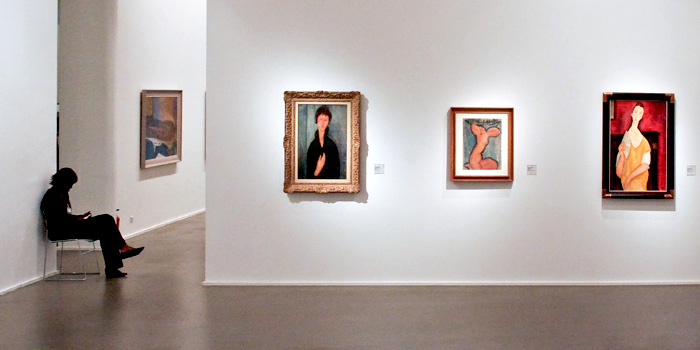 It's simple, just connect to the link below and get set to be dazzled by thousands of years of art & history… at Paris museums.