4 Michelin-Starred Restaurants You've Probably Never Heard Of
In 1900 the Michelin brothers, who had started making bicycle tires in France, printed a small guide for the country's few motorists to tell them where to get service on the road, where to buy tires, where to stay, where to eat. They even threw in a few simple maps. Their logic was simple. The more people travel, the faster their tires will wear out. More travel = more tire sales. It was from this simple beginning over a century ago that the Michelin Red Guide to restaurants and hotels evolved.
As we discovered in our visits with twenty Michelin-starred chefs in France, the Red Guide is the one that matters most to the country's top chefs. "The others," as Chef Freédéric Robert told us, "do not matter." While doing research for a book on the one-star Michelin restaurants of France, we had the good fortune to spend time in the kitchens with some of the most renowned chefs of Paris and France. And to eat in their restaurants. We'd like to share with you our favorite Michelin-starred restaurants in Paris.

La Grande Cascade
One Michelin Star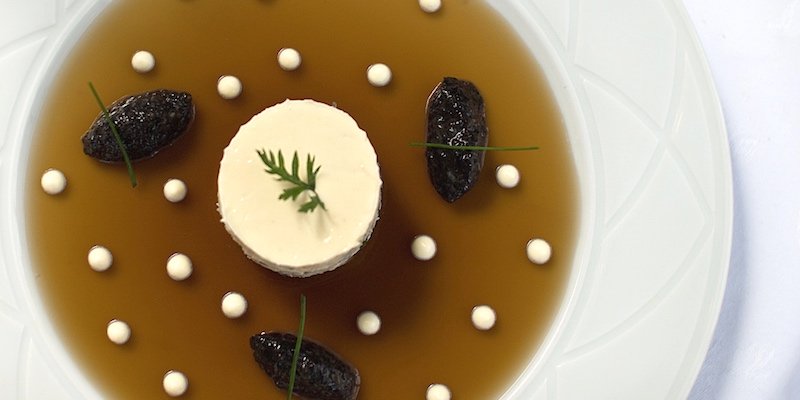 The Bois de Boulogne hangs off the west end of Paris. It's sometimes referred to as the lungs of Paris, due to all of the trees that supply oxygen to the city.
We also like to think of it as the belly of Paris, for the Bois is where you'll find one of our fave dining experiences, La Grand Cascade.
We talk about La Grand Cascade in our article about luxury Paris restaurants, but it's worth repeating, since a dinner or lunch there is not only an amazing gourmet delight but an elegant, darn near perfect occasion.
Les Tablettes de Jean-Louis Nomicos
One Michelin Star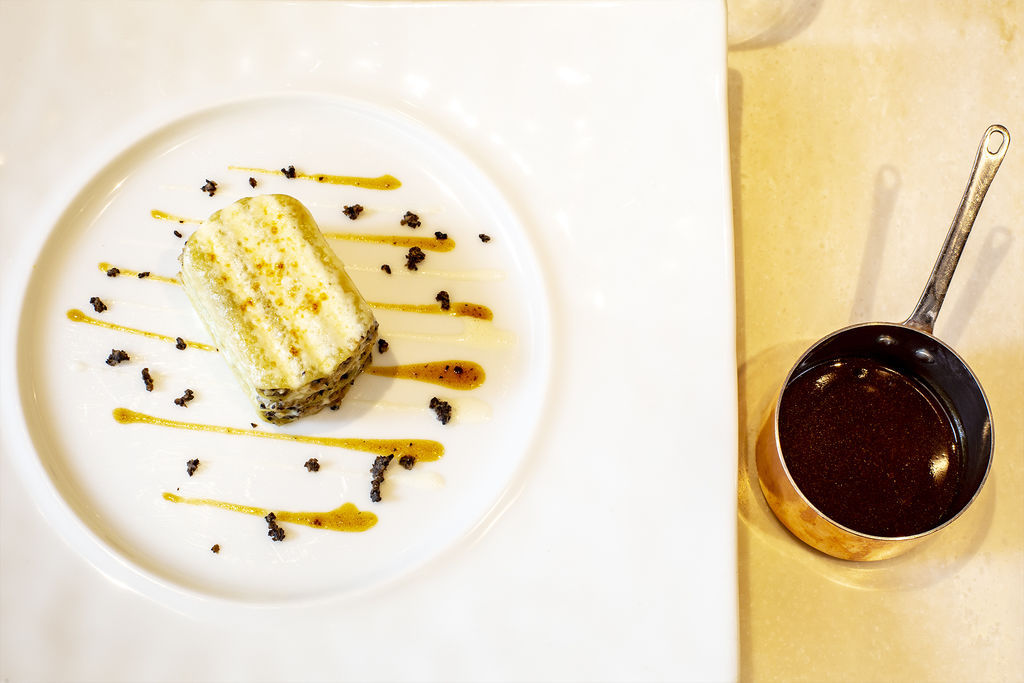 Jean-Louis Nomicos has been cooking around the Paris food scene for a long time.
He won a star for La Grand Cascade when he headed the kitchen there, he maintained the two stars at Laserre, and here, at his own restaurant, he quickly gathered up his own star.
He's also famous for inventing the dish we like to call the world's most expensive macaroni — Macaroni, truffes noires, foie gras de canard, céleri, jus de veau, parmesan gratinés. That's right, pasta stuffed with black truffles and foie gras. It's something you must eat at least once in your life.

L'Atelier de Joel Robuchon
One Michelin Star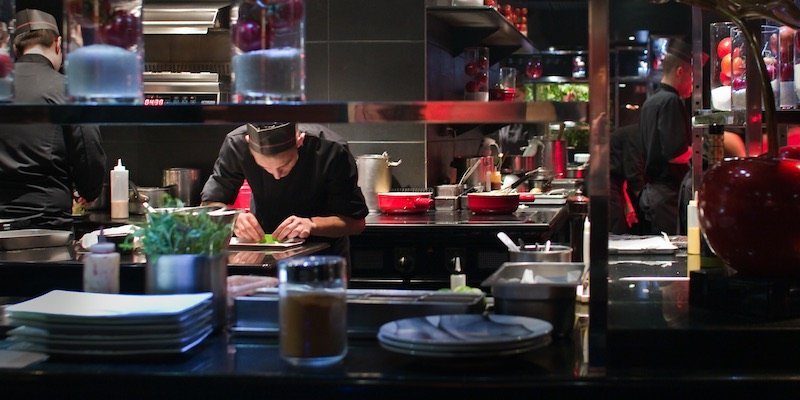 We've saved the best for last. At least if you believe Eric Ripert. Chef Ripert, who knows a thing or two about great restaurants – his Le Bernardin in New York City holds three stars – has called L'Atelier de Joel Robuchon "the best restaurant in the world."
In an interview, Chef Ripert told us that Joel Robuchon is, "In my opinion the best chef we've seen in the last century." And that certainly shows in the food at L'Atelier. How Joel Robuchon can run a number of restaurants and still maintain the high level of cooking is a mystery many chefs would like to solve.
For us, we're just content to be able to eat this amazing food in the convivial space Robuchon has created. Another not-to-be-missed meal.
Jacques Faussat Loses His Star!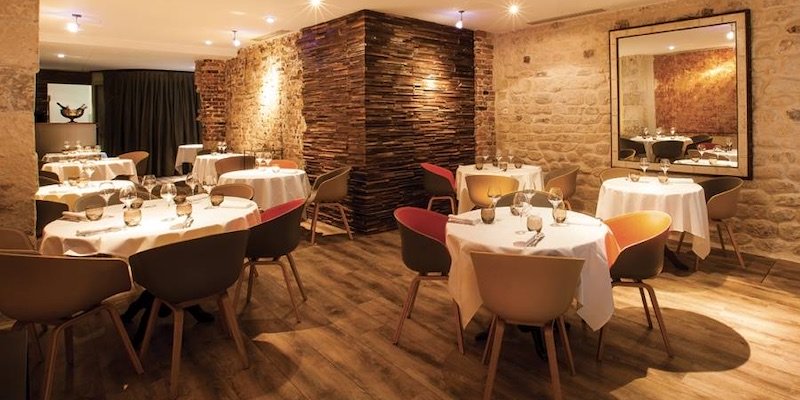 Tucked away in the 17th Arrondissement, on a small street wandering tourists are unlikely to find, is Jacques Faussat, a restaurant owned by one of the kindest chefs we're ever met. The exterior of the restaurant is unassuming, but the dining room has a simple, pleasing elegance to it. The star, however, is Chef Faussat's food.
Among the exceedingly delicious dishes we ate, he served us Croustillant de pigeon au chou croquant: Pigeon a la Pastilla, inspired by the Andulusian meat pie later adopted by Moroccans. His flavour combinations simply are not to be missed.
Unfortunately Chef Faussat has lost his star. (La Braisiere is still listed in the guide, however.) We find this puzzling, since we still think he's cooking some of the best dishes around, and still worth seeking out.