Paris Cent Un (Paris 101) – The Easy Guide To The City Of Light
When you know a place very well it's easy to forget how it feels to be a first-time or occasional visitor. And that's how it is with us and Paris — we have to keep reminding ourselves that new visitors may need an easy introduction to the historic and beautiful City of Light.
The first things to know is that Paris is an ancient city and, with a history that reaches back at least two thousand years, there's a lot to see and experience. As so many travelers have discovered on their first visit, there's something magical about Paris that beckons you to return. For us, it's been a lifelong passion to explore every corner.

Our Top-Rated Paris Experiences
Paris – Basic History & Geography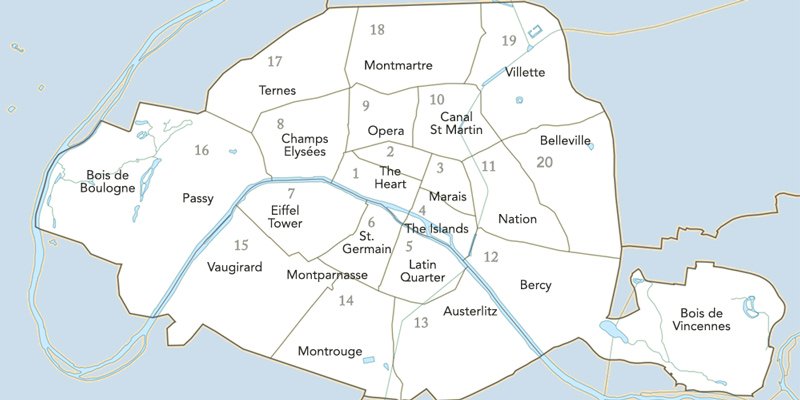 Map of the Paris Arrondissements, Wikimedia by Eric Gaba & Mark Craft
Paris is the capital of France and is located in the north-central part of the country. People have lived here, along the Seine river, for 10,000 years. The history of the city itself dates back to 259 BCE when the Parisii, a Celtic tribe, settled on the banks of the Seine. Just over 2,000 years ago, in 52 BCE, the village was conquered by the Romans, who named their Gallo-Roman town Lutetia. You can still see vestiges of the Romans in the Latin Quarter at the Musée Cluny and the Roman stadium, Arènes de Lutèce.
The city wasn't commonly called "Paris" until the fourth century. This occurred at the very end of the Roman domination and is a sort of contraction of the city's official Roman name, Lutetia Parisiorum. In 508 the first king of the Franks, Clovis I, made Paris the capital of his vast empire. Learn more in our articles about history of Paris.
The Seine river defines the city. At the center of things is an island in the Seine, Île de la Cité, the home of Notre Dame, the stained-glass wonder of La Sainte-Chapelle, and some of the early remains of ancient Paris. The Left Bank, as the south side of the river is called (known as Rive Gauche), has traditionally been the center of the city's intellectual life, while the Right Bank, Rive Droite, is the heart of the city's economic life.
The city of Paris is compact, covering a mere 105 square kilometres (forty square miles) and stretching only about ten kilometres east to west (six miles). You could easily walk from one side of the city to the other during a day of exploring. A ring road, called the Périphérique, circles, the city and defines the outside border of the twenty arrondissements that make up Paris. The numbering of the arrondissements begins in the center of Paris and spirals clockwise, in the shape of a snail shell, ending on the eastern edge of the city. Read more in our guide to the Paris arrondissements.

Discover What's On When You're Here...
Discover What's On When You're Here
Paris Through the Years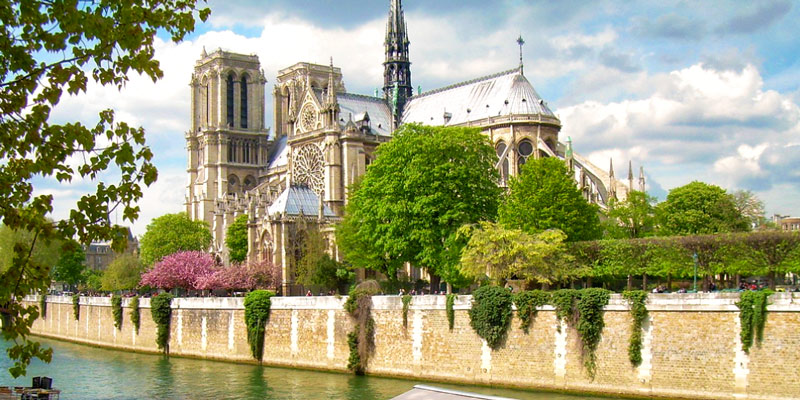 Notre Dame on the river Seine
It's always busy in Paris. Always. Christmas is high season, starting in late November through mid-January. There is a slight lull in February, but by March the city starts attracting visitors for Easter and spring. The two peak summer months of June and July bring families whose children have extended school breaks. (Of course, things changed in 2020 during the pandemic!)
August is an anomaly. In France, August is the traditional month for summer holidays. Many restaurants, bakeries, and other businesses in Paris (as well as government offices) close for the month of August as tout le monde travel to their summer beach or country destinations. But that makes August one of our favorite months to be in Paris. There are still enough businesses that stay open, but the crowds are definitely smaller during this month.
September brings Parisians back to the city in a annual migration known as la rentrée and the autumn cultural and events season is a busy one. To discover what's on in Paris when you're here consult one of our updated calendars —

Where to Stay in Paris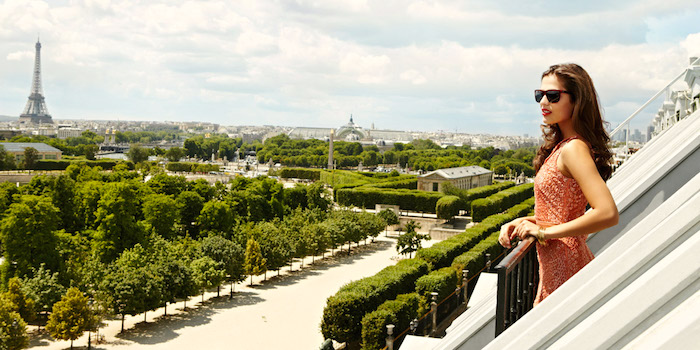 Room with a view, Hotel Le Meurice
Most visitors prefer to stay in the center of Paris, in the arrondissements numbered 1 to 9. This makes sense because it puts you in the middle of the Paris action, with almost everything you want to see within walking distance or a short Metro ride. As you might expect, hotels in these arrondissements tend to cost more than those a bit farther out.
In recent years areas of the 10th and 11th Arrondissements have become popular, with an increasing number of visitors staying around Canal Saint-Martin and Place de la République. If you're looking for relative bargains, these would be good areas to search. Another area to look for relative bargains is up in Montmartre. (The 18th Arrondissement.) The hilltop neighborhood was once a separate village where artists like Van Gogh, Renoir, and Picasso lived and worked.
Other relative bargains can be found in the 19th and 20th Arrondissements. These are interesting districts, but are definitely a a longer Metro ride to get to the action and attractions in the core of the city. (For example, it's more than a 30-minute Metro or bus ride to get from historic Pere Lachaise Cemetery in the 20th Arrondissement to the Louvre in the 1st Arrondissement.) However, if you're a first-time visitor we recommend you stay in the center of things. Use these links to find out more.

Get Out of Town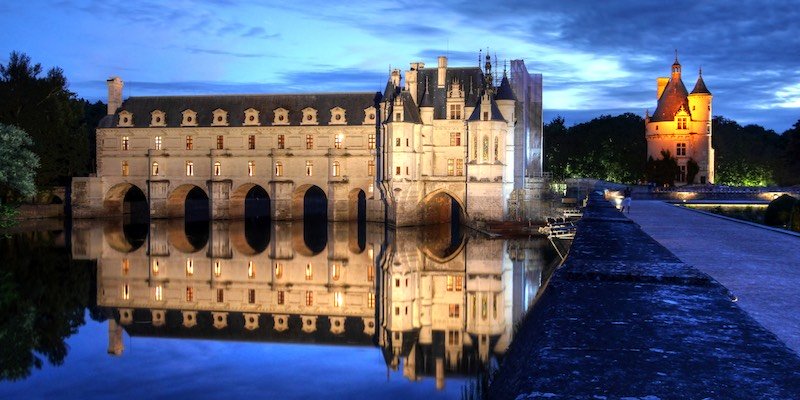 Chateau de Chenonceau in the Loire Valley
There's a lot of French history and treasures beyond the Paris city gates and it's worth while to plan a day or two exploring. Guided day trips, where everything is arranged for you, are the best way to do this. It's easy to visit the magnificent chateau and gardens of Versailles, the gardens of Claude Monet at Giverny, or the castles of the Loire Valley on day trips from Paris. You can even get to the Champagne Region and back in the same day. Here are some guides to get you started —

Etiquette in Paris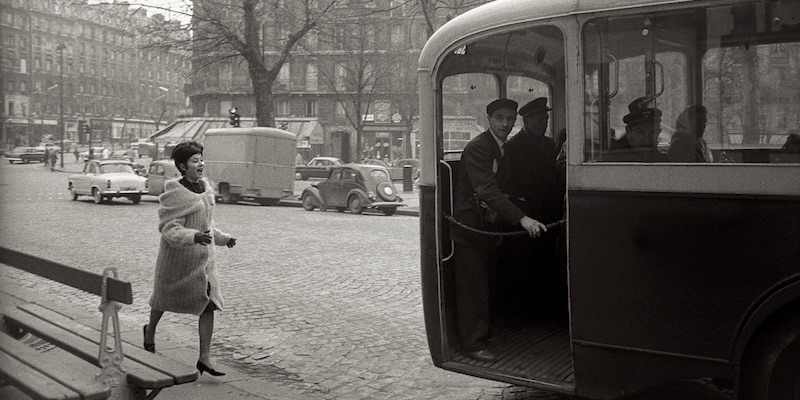 In Paris manners do count. The French are reserved by nature, so don't expect big smiles and "howdies" in Paris. However, don't mistake their quiet demeanor for bad manners. Generally speaking, Parisians do not share personal details with strangers, like Americans tend to do. They may not even reveal their first names to you.
You may get introduced as "Madame" or "Monsieur". It's common courtesy in Paris to say "bonjour" when you enter a store or restaurant and "au revoir" when you leave. Also get in the habit of always adding please and thank-you by saying "s'il vous plait" and "merci".
When you are in a restaurant, try not to speak too loudly. It's a dead giveaway that you're a tourist! Keep your voice low and speak directly to your dining partner. Loud laughter is frowned upon in Paris restaurants. You'll also notice that loud talking and laughter is not part of the Metro experience either. Parisians may even cover their mouth when speaking on a cell phone. Eating and drinking are not done on public transportation.

Use Paris Insiders Guide to Plan Your Trip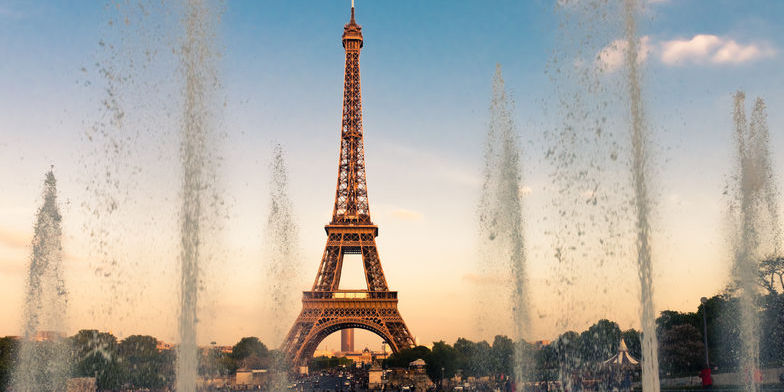 Finally, we recommend you spend some time perusing this website, where you can find hundreds of articles covering everything from what to do in a specific months to what's on at the museums and the best places to stay, and learn all about the major monuments, hidden parks, restaurants, brasseries and bistros, plus interesting facts like Ernest Hemingway's Paris haunts. In short, everything you need to plan your best trip to Paris… ever.