Our Paris Top 10 List For 2015 – New Discoveries & Old Favorites
2015 was a crazy year for Paris, with both lows and highs. Here we're going to concentrate on the highs — the things that stood out for us as the best of the City of Light. We're always fascinated by end-of-the-year lists, and this is ours — the stand-outs, the exceptional, the must-sees and must-dos we experienced in Paris in the that year.
Our Best Of… list is based on the exceptional memories that were created in restaurants, stores, neighborhoods, museums, and even castles in or near to Paris. And yes, there is a distinct champagne thread! Here, then, is Le Meilleur de Paris en 2015.

10. Musée Bourdelle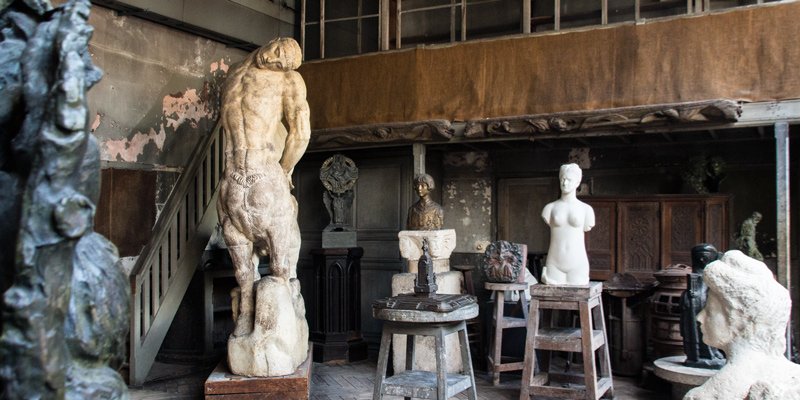 While the rest of Paris tourists were getting hot & bored in long lines at the Louvre, our visit to the gallery & studio of Antoine Bourdelle felt like a secret rendezvous. Set in nondescript street in the 15th, there were no more than a dozen other visitors to marvel at the mammoth statuary and explore the artist's workshop.
Highlights included the rambling gardens with plenty of chairs to lounge in, Bourdelle's atelier looking exactly as it was when he was churning out masterpieces, and three separate galleries to showcase his magnificent sculptures and paintings. Even better — entrance is free!
9. Air France – Revisited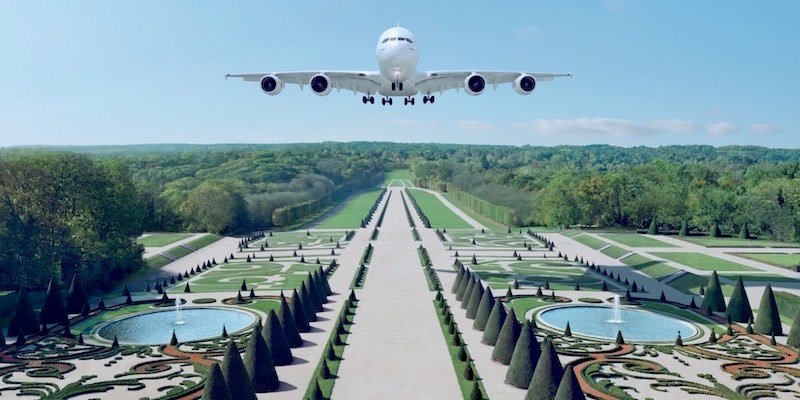 We've always preferred to fly to Paris on Air France, but our enthusiasm had cooled after a couple of not-so-great experiences. However, now we're happy to report that Air France is back on our best list for 2015. [2021 update: Air France remains our most highly recommended airline.]
Here's what turned us around — Air France listened. After our unsatisfactory flights we complained online, telling them what we thought should be improved. Then, on our most recent trip, the Air France staff came to interview us (during our flight!) to follow up and to find out how they were doing. This is unheard of on any other airline. It was both surprising and gratifying.
Most important, though, the service and the food had improved. The food was actually good. The champagne was the real stuff, the cabin was in great shape, and the entertainment system couldn't be beat.
8. Le Petit Lutetia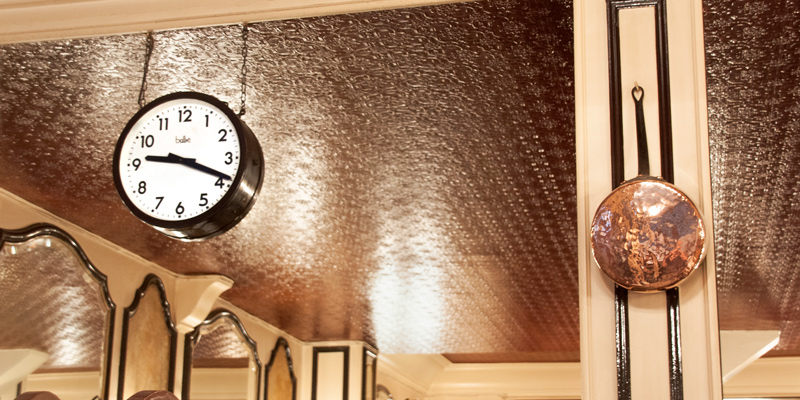 This is in the category of Best Revamp Of An Old Favorite Restaurant. We'd probably cross the Atlantic just for a batch of the tender, crispy calamari or the juicy, panfried veal liver with madeira sauce. The new owners cleverly kept the best of this Belle Epoque brasserie including the original 1915 etched glass, the hammered metal ceiling, and the intricate tile work.
Service is casual and ordering a la carte is encouraged. The day we lunched there a Parisienne mother/daughter duo ordered steamed artichoke hearts and calamari plus a teacup full of water for their petit chien who lived in Madame's handbag.
107 rue de Sèvres,
6th Arrondissement (on the border of the 7th)

7. La Vie Parisienne in the 15th Arrondissement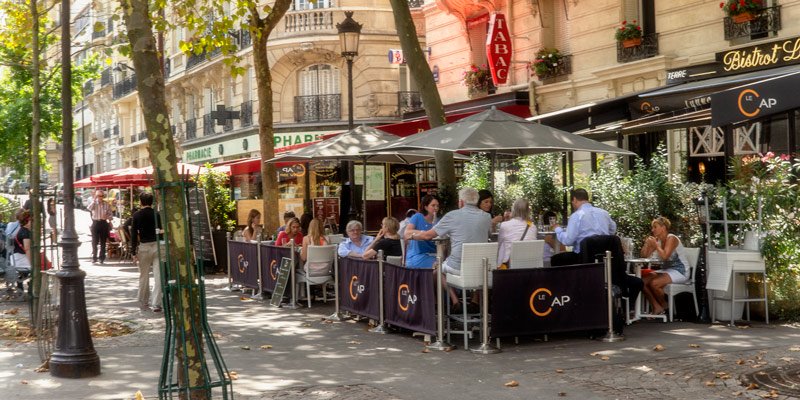 Paris friends who live in a comfortable townhouse in the 15th were away on holidays (to the Jura in eastern France) and offered us the use of their home. We spent a couple of weeks exploring the wonderful 15th Arrondissement. Just south of the Eiffel Tower, this often overlooked neighborhood is a real treasure trove of Parisian life.
We were very close to the glorious Rue de Commerce with its wonderful collection of shopping essentials — including a Monoprix and local gems like two butchers, three boulangeries, two fromageries, four delis & three chocolate shops. We also found stylish clothing to take home with us. Walk away from rue de Commerce toward the peripherique ring road and you enter a charming oasis of French life where you'll rarely hear tourist English being spoken. It's what la vie Parisienne is all about.
6. Dilettantes – La Maison du Champagne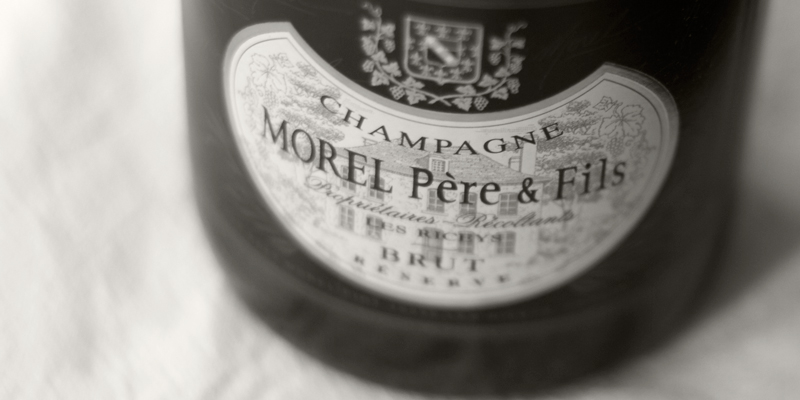 This sleek little champagne store in the 6th features a tasting bar in the cave with 25 small, family-owned champagne producers represented. Fanny Heucq, the owner, comes from a champagne family herself and is a walking advertisement for classic Parisienne elegance — tall, thin, gorgeous, and passionate about showcasing the small champagne growers that she grew up with. You'll taste unique champagnes here that you won't find anywhere else.
Fanny organizes a bevy of champagne-focused events including a 3-glass tasting, a tasting with lunch, Saturday Discoveries, and our favorite, a champagne workshop to decode the mysteries of the world's favorite celebration beverage.
22 rue de Savoie
6th Arrondissement
5. La Réserve Hotel & Le Gabriel Restaurant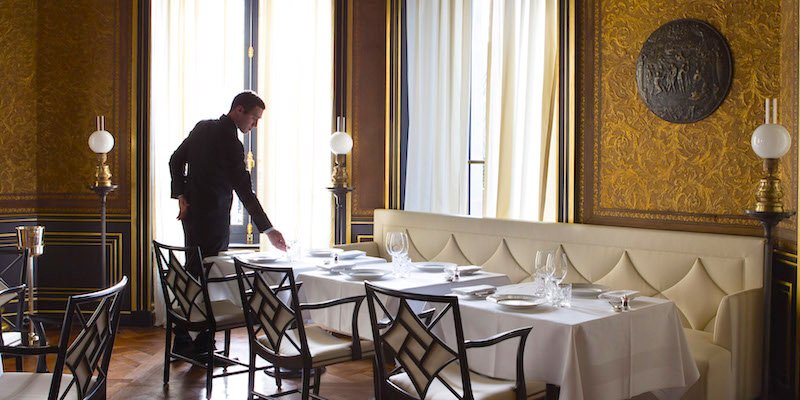 There's a new brand of luxury in the already luxurious 8th Arrondissement. Tucked away in a quiet corner just off the Champs-Elysées the hotel is surrounded by gardens, by Avenue Marigny, and by the majestic trees on the boulevard. We had a chance to view some of the rooms in La Réserve and we can tell you this — If you can, you must book the Presidential Suite! If that's out of reach, we suggest a glass of champagne in the hotel's elegant bar.
While we were there we took the opportunity to dine in the hotel's brand new restaurant, Le Gabriel where we sampled magnificent dishes prepared by Jerome Banctel, a young chef already with years of Michelin star experience. Update — in the next edition of the Michelin Red Guide Le Gabriel was awarded two stars.

4. Private Paris Airport Transfer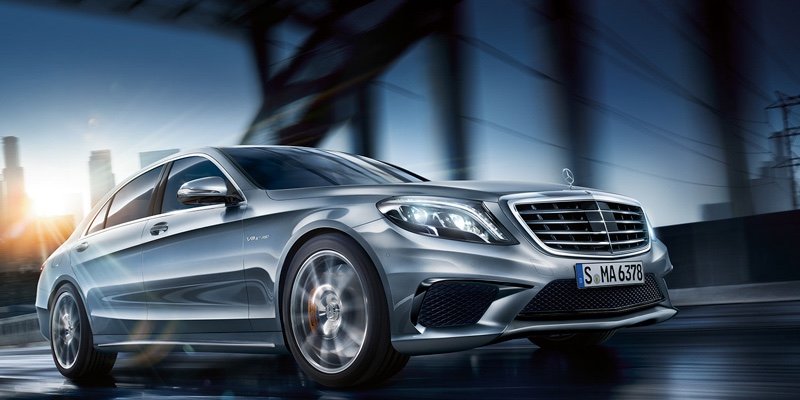 Decadent, indulgent, pure luxury? Perhaps, but for the past ten years of travel to our favorite city, Manu our driver has been an integral part of our Paris experience.
He's there at the gate to meet us and to gather our bags when we're jet lagged and weary. He's there to carry our bags right into our apartment or hotel. And, when it's time to depart, he'll be there for us again — waiting ahead of schedule. He packs our luggage carefully into his Mercedes S-Class and whisks us to CDG. And the TLC doesn't stop there. At the airport, he finds a trolley for our luggage and walks us into the terminal to make sure our flight is on time. In a world of travel uncertainty, we consider Manu our rock of Paris. It's the best way to get into the city from the airport.
[2021 Update: Alas, Manu has retired. However, we still use, and recommend, private-car transfer from the airport.]
3. Champagne Cruise on the Seine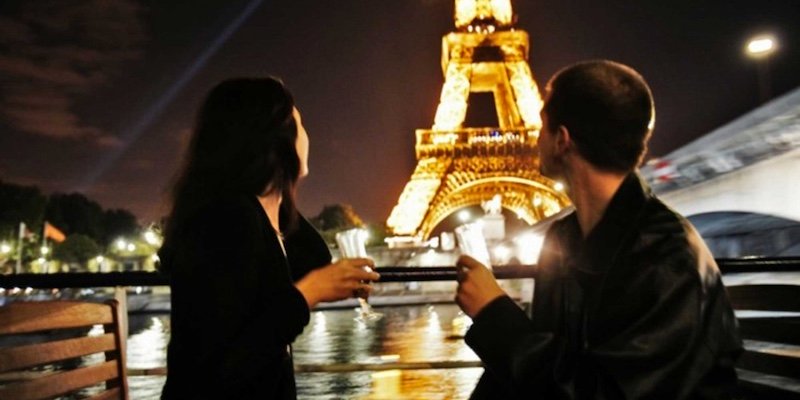 To any naysayers out there who claim they will never join a tour in Paris, think again. You are missing out on one of the most enjoyable river excursions Paris has to offer. We met our delightful guide at Trocadero, just across the river from the Eiffel Tower. As we followed him to the banks of the Seine he regaled us, (through high-tech earphones) with very useful history about the area and the tower itself.
Our small group was escorted on the boat via a private loading ramp — ahead of the tourists — and into our specially-reserved area at the front of the boat. There we found six or eight bottles of champagne chilling in an ice bucket, waiting for us. We were free to refill our real champagne glass flutes with bubbly as we sailed past the best of Paris monuments, sparkling lights and under the historic bridges. It was truly a VIP experience.
2. Chateau Vaux-le-Vicomte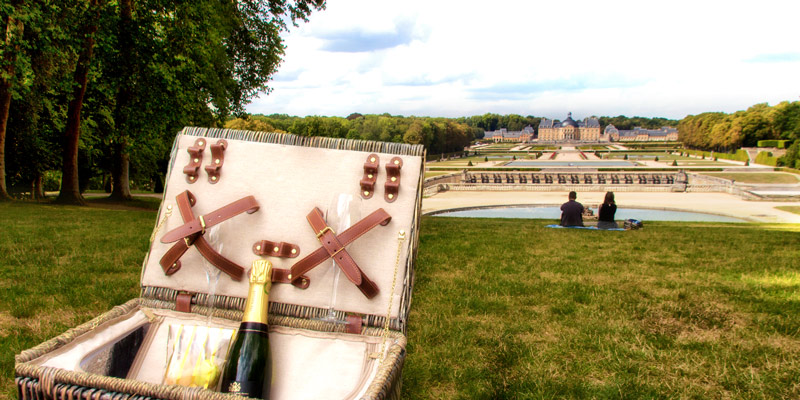 Never heard of Chateau Vaux-le-Vicomte? Then it's time you discovered it. This gem of a castle is an hour outside of Paris and is a real Insider's find. It was the inspiration for Chateau de Versailles — right down to the garden design, interior decorator, and architect. There are a number of ways to get there but the best way involves a private driver, a luxurious Jaguar, a golf cart, and a picnic basket filled with champagne and macarons.
We were picked up at our Paris door (in the 15th) and taken on a 1-hour drive through the countryside to the chateau and gardens of Vaux-le-Vicomte. There we were escorted through the entry gate (no lineups on this VIP tour) and led to a waiting golf cart which we used to leisurely explore the extensive ground, stopping on the highest point for a picnic.
Later we toured the chateau's many rooms. It was all very reminiscent of Versailles, but without the crowds and lineups. When we were ready to depart, our driver was there waiting to take us back into Paris.

1. The Simple Pleasures of Paris – Still Number One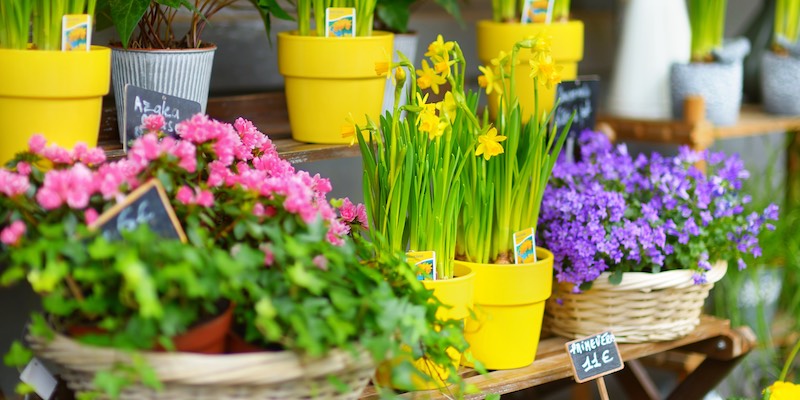 The simple pleasures — the life — of Paris is what continues to draw us, and always will. Croissants, baguettes, cheese, wine. Riding the Metro (especially Line 14). People-watching at the Jardin du Luxembourg. The three-story Lavinia wine store where their resident wine expert helps us choose a magnum of champagne and wines from little-known Burgundy producers, followed by a casual lunch at their upstairs restaurant.
Food shopping — at Le Grand Epicerie de Paris, on rue Poncelot, at Aligre, or at the covered market in Puteaux. Strolling along the Seine at dusk. Eating a simple lunch at the outdoor cafe at Luxembourg. The rooftops of the city.
The list could go on… and it does.