Vaux-le-Vicomte – The Tragic Inspiration for Versailles
Stunning, even grandiose, French chateau and garden design didn't start with Versailles. Years earlier it was Louis XIV's finance minister, Nicolas Fouquet who had the inspiration to build a magnificent palace surrounded by magnificent gardens. He had purchased a small chateau when he was only 26 in 1641. As he rose in the ranks of the royal ministry, he began to expand.
The resulting building and grounds were lavish, refined, and dazzling to all who saw them. It became a center for arts and artists, for writers and literature, and for lavish celebrations. It was, for a period, the very center of French cultural life. Until the Sun King saw it.

Vaux-le-Vicomte & The Downfall of Fouquet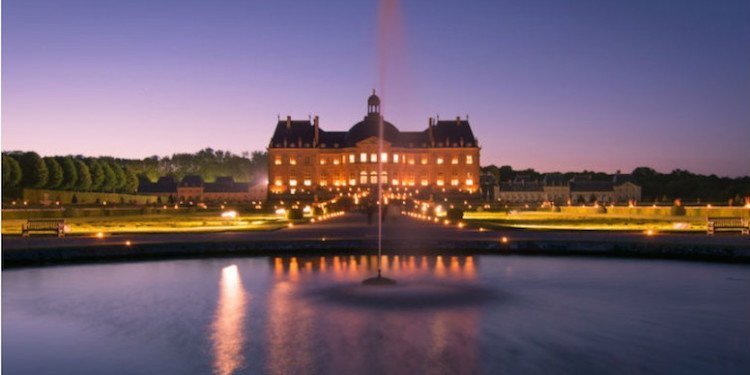 One fateful day — August 17, 1661 — Fouquet arranged an opulent fête in honor of his king, Louis XIV. The dinner was better than ever, the entertainment was a new play by Molière, Les Fâcheux (The Annoyer). But it was just too much. Louis couldn't stand the idea that someone other than his Royal Self could create such beauty, such sumptuousness, such perfection.
Fouquet was arrested and imprisoned for life. (Partly brought on by the conniving of his rival, Colbert.) It was tragic and completely unfair. The Sun King then seized all the statues from Vaux-le-Vicomte, the tapestries, and even 150 orange trees, and instructed his team of architects to create something even grander than Vaux-le-Vicomte. That project became the chateau and gardens of Versailles.
VIP Visit To Vaux-le-Vicomte
Totally restored, Vaux-le-Vicomte is a near-to-Paris destination for private day trips, dinners and even a candlelight tour We recently visited Vaux-le-Vicomte for a leisurely visit and a champagne-fueled picnic lunch. A private driver met us at our apartment in a luxurious Jaguar and drove the hour out to the chateaux.
When we arrived we were whisked past the ticket line and into the garden where we were given the keys to a motorized (golf) cart to drive around the extensive gardens. After an hour of exploration we discovered that there was a picnic basket in the back of the cart, filled with champagne, glasses, macarons and a picnic blanket. We enjoyed this from the top of the hill, overlooking the entire estate.
After our lunch there was plenty of leisure time to explore the chateau and marvel at how much, indeed, it inspired the architecture at Versailles. Later our driver met us right at the entrance and drove us home, at the end of a perfect day. It was truly a once-in-a-lifetime experience and far, far better than standing in lines waiting to get into Versailles. Highly recommended.
Candlelight Tour & Dinner at Vaux-le-Vicomte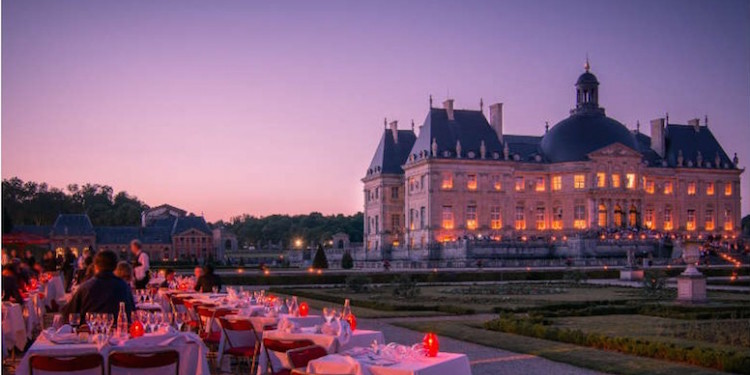 For a magnificent evening, plan a chauffeur-driven candle-lit visit to the chateau and grounds. It begins with your private driver meeting you at your Paris address in a luxury sedan and then whisking you to the chateau. Once there, you hop in your reserved cart for a leisurely tour of the magnificent gardens. You'll understand where the inspiration for Versailles came from.
After spending time exploring the chateau itself, as evening falls, you find a table has been reserved for you on the castle's ground. What follows is a romantic 3-course dinner, with champagne and wine, while the gardens are illuminated by 2,000 candles. Stroll along the pathways, listen to enchanting music, while sipping champagne. It's an evening you won't soon forget. Available in the warm months of the year.