Insiders Guide to
Family Hotels in Paris
A Place to Call Home –
finding your family hotel in Paris
It's a great place for families, and we've scouted out the best family hotels in Paris for you to consider. The city is filled with parks, toy stores, museums and carousels
If you'll be traveling with your family, use these suggestions to choose a hotel to suit both you and the kids. We've chosen these recommended hotels with families in mind, to ensure you'll have a great time and a great place to stay.
With a family you want a little more space, a good location for access to kids' activities, and maybe a few extra services!
Citadines Paris Opera Vendome
"Spacious, modern, quiet, great staff in a great location"





9th Arrondissement, Opera
Metro: Opera, Madeleine
This family hotel is located on a quiet pedestrian street, three minutes from Palais Garnier, the magnificent opera house, and the Opera Metro station.
Choose a suite or apartment, they're larger than a standard hotel room and each has a kitchenette to make your family comfortable. Looking for extra help? The front desk can provide childcare, translation services and laundry.
Hotel Le Littre
"Jewel in Paris"





6th Arrondissement, Montparnasse
Metro: Saint-Placide
Located in a wonderful area of the 6th Arrondissement, Hotel Le Littre is like a home away from home.
Filled with thoughtful details and located on a quiet street, it's also close to boulangeries, the fabulous Bon Marché department store, and Jardin du Luxembourg. (Not to mention being convenient to Gare Montparnasse.)
There are five cateogries of rooms, so you're sure to find something to fit your needs and price range. For families there are three beds in the Superior and Deluxe rooms, or choose from one of Hotel Le Littre's delicious suites.
Hotel Residence Henri 4
"A lovely friendly small hotel"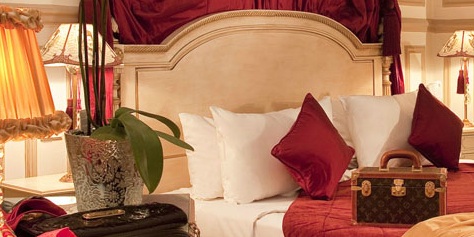 5th Arrondissement, Latin Quarter
Metro: Cardinal Lemoine, Maubert-Mutualité
This charming hotel is filled with all the touches your family will need.
Located near the Sorbonne, Hotel Residence Henri 4 — named after one of France's most famous kings — has large suites with kitchenettes to give you a place to call home.
The Henri 4 has extra tranquillity you might not expect from a family hotel — it's set on a dead-end street. Yet it's only four minutes to the Metro stations and ten minutes to both Notre Dame and the zoo at Jardin des Plantes.

Best Western Hotel Marais Bastille
"Comfortable beds – great location"
ß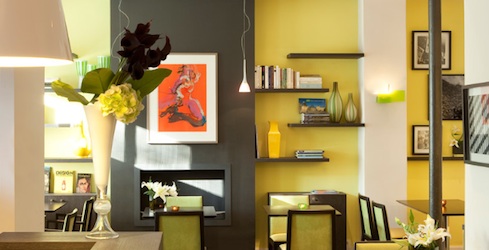 11th Arrondissement, Canal Saint Martin
Metro: Bréguet-Sabin, Chemin Vert
Canal Saint Martin runs right in front of this hotel. It's located on Boulevard Richard Lenoir, where the famous fictional detective Inspector Maigret lived.
A short walk from the Place des Vosges in the Marais, Hotel Marais Bastille has soundproof rooms with air conditioning and free Wi-Fi. Unusual for a family hotel, there's a rooftop terrace and garden, where your family can enjoy breakfast, and a library for your children to explore.
The hotel is just steps from the Metro for a fast ride along the Canal to the train stations, Gare du Nord and Gare de l'Est, or to Bastille.
Paris Travel Planning Quick Links
Getting Around Paris

Food & Wine
Activities
Top Paris &
France Vacations

Disneyland Paris Tickets
Don't Miss a Single Paris Travel Tip.
Sign up for Le Petit Journal!
The Newsletter of Paris Insiders Guide
Don't Miss a Single Paris Travel Tip.
Sign up for Le Petit Journal!
The Newsletter Of Paris Insiders Guide