Family Hotels In Paris – A Place To Call Home
Paris is a great place for families. The city is filled with parks, toy stores, museums, zoos, and carousels. In short, lots of things for kid to do and see. That's the easy part — finding the best family hotels in Paris is a little more difficult.
When you're travelling with a family you want a little more space, a good location for access to kids' activities, and maybe a few extra services to make your stay more enjoyable. And those are the criteria we've used when selecting the best family hotels in Paris. Of course, they also have to meet our standards and have great reviews.

Hotel Le Littré
"A jewel in Paris"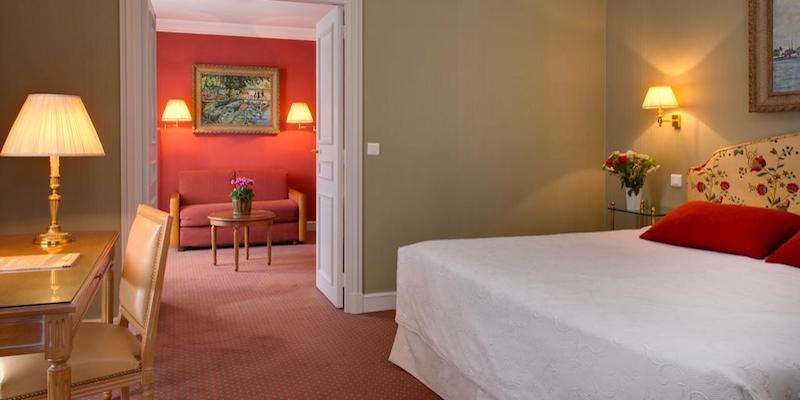 Located in a wonderful area of the 6th Arrondissement, Hotel Le Littré is like a home away from home. Filled with thoughtful details and located on a quiet street, it's also close to boulangeries, the fabulous Bon Marché department store, and Jardin du Luxembourg. (Not to mention being convenient to Gare Montparnasse.)
There are five categories of rooms, so you're sure to find something to fit your needs and price range. For families, there are three beds in the Superior and Deluxe rooms, or choose from one of Hotel Le Littré's delicious suites.
How Our Ratings Work
Superb Plus = 93%+ Travelers Rating
Superb = 88%+ Travelers Rating
Highly Rated Plus = 85%+ Travelers Rating
Highly Rated = 80%+ Travelers Rating

Our Rating — Superb
• 9 Rue Littré
• 6th Arrondissement
Hotel Residence Henri 4
"A lovely friendly small hotel"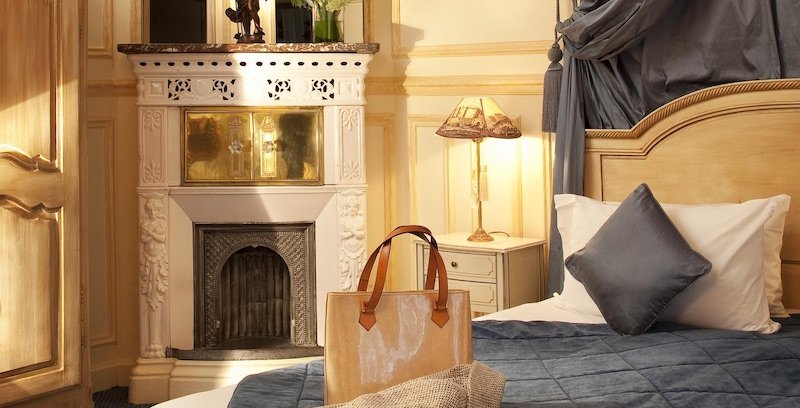 This classic, charming hotel is filled with all the touches your family will need. Located near the Sorbonne universities, Hotel Residence Henri 4 — named after one of France's most famous kings — has large suites with kitchenettes to give you a place to call home.
The Henri 4 has extra tranquillity you might not expect from a family hotel — it's set on a dead-end street. Yet it's only four minutes to the Metro stations and ten minutes to both Notre Dame and the zoo at Jardin des Plantes.
Our Rating — Superb
• 9 Rue Saint Jacques
• 5th Arrondissement
Citadines Apart'hotel Opera
"Spacious, modern, quiet, great staff in a great location"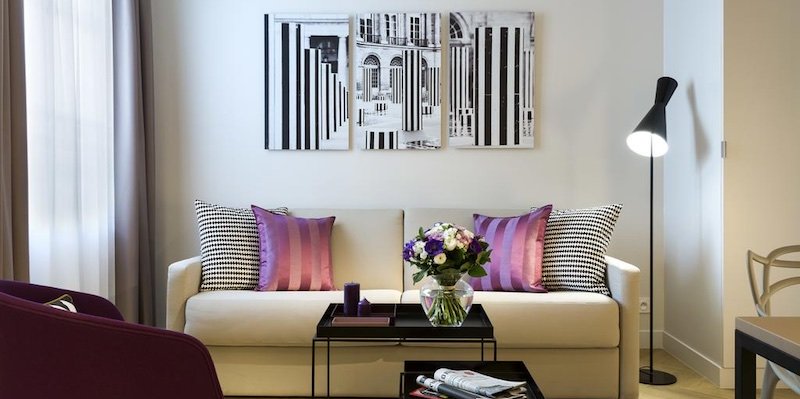 They may not get our highest ratings, but they are comfortable and well-located. Citadines "apart'hotels" can be a good choice for families. This CitadineS family hotel is found on a quiet pedestrian street, a three-minute walk from Palais Garnier, the magnificent opera house, and the Opera Metro station with access to all the rest of Paris.
For families we recommend the hotel's apartments, they're larger than a standard hotel room and each has a kitchenette to make your family comfortable. Looking for extra help? The front desk can provide childcare, translation services and laundry.
Our Rating — Highly Rated
• 18 Rue Favart
• 2nd Arrondissement

Other Highly-Rated Citadines Apart'hotels
Citadines Tour Eiffel — 15-minute walk from the Eiffel tower and right next to a Metro station.
→ Check Availability…
Citadines Saint-Germain-des-Prés — In the heart of one of the most popular quartiers of Paris.
→ Check Availability…
Best Western Hotel Marais Bastille
"Comfortable beds – great location"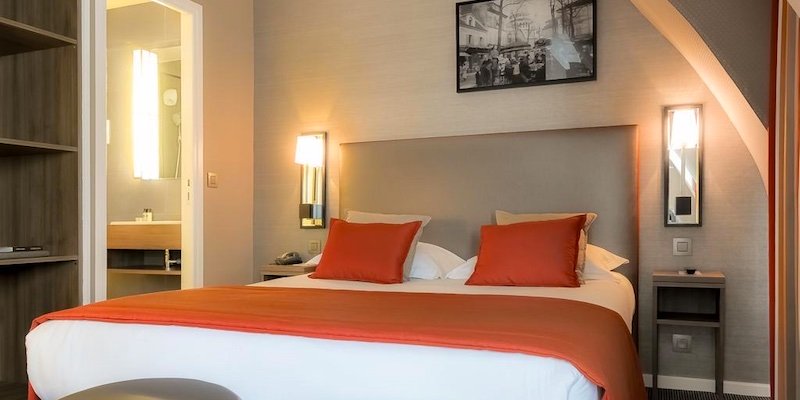 Canal Saint Martin runs (underground!) right in front of this hotel. It's located on the green space of Boulevard Richard Lenoir, where the famous fictional Parisian detective Inspector Maigret lived. A short walk from the Place des Vosges in the Marais, Hotel Marais Bastille has soundproof rooms with air conditioning and free WIFI. Unusual for a family hotel, there's also a rooftop terrace and garden, where your family can enjoy breakfast, and a library for your children to explore.
The hotel is just steps from the Metro for a fast ride to the train stations, Gare du Nord and Gare de l'Est, or to Bastille.
Our Rating — Highly-Rated-Plus!
• 36 Boulevard Richard Lenoir
• 11th Arrondissement