The Best Ways To Visit The Loire Valley From Paris – Chateaux & Wines
Famous for beautiful castles, the Loire Valley is close enough to Paris to spend a full day exploring and be back to the city for a late dinner. A day in the valley will have you visiting the sumptuous and historic castles with names like Chateau de Chambord and Chateau de Chenonceau. It's a glorious way to spend a day out of town and something we highly recommend.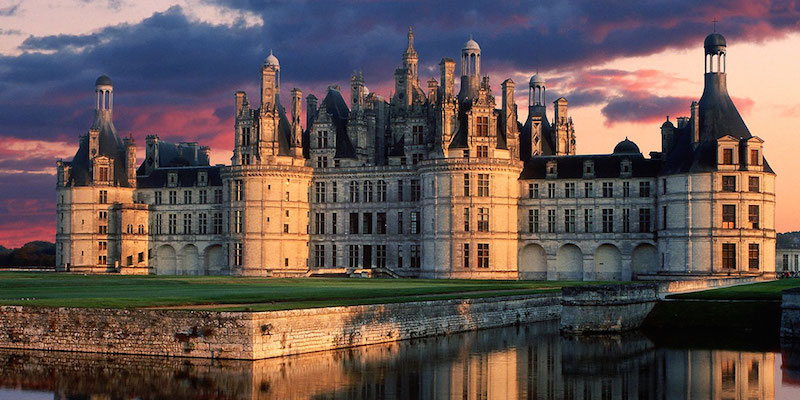 In the Loire Valley – Château de Chambord at sunset
This is the most popular way to see the Loire Valley from Paris. It's a small-group, Renaissance-focused day trip that gets you to three of the most magnificent castles in the valley. You meet up with your driver in central Paris and travel in a luxury eurovan to the valley of the French kings.
The chateaux of Chenonceau and Chambord are on your itinerary. You also spend time at Chateau Amboise, which was a royal residence during the reigns of Charles VIII (r. 1483-1498) and Francis I (r. 1515-1547) and is still filled with Gothic and Renaissance furniture. You visit the royal chambers as well as the chapel that contains the tomb of Renaissance master and everyone's favorite genius, Leonardo da Vinci. Afterwards, there's time to explore the town of Amboise and soak up the royal vibes.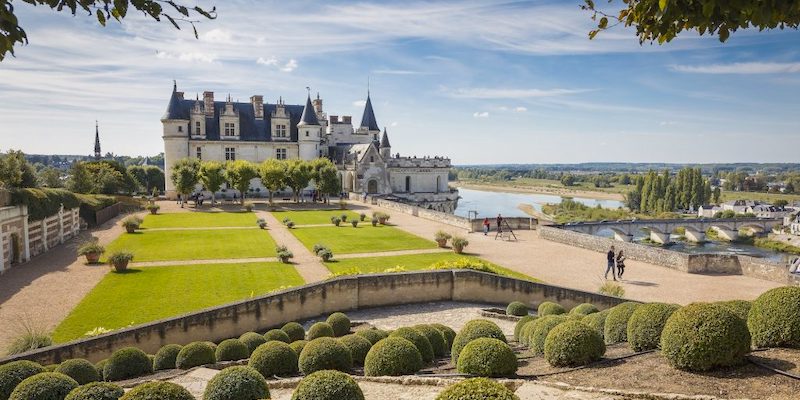 Chateau d'Amboise and its gardens
With the wonders of three chateaux filling your head, there's still one more stop — a wine tasting in Amboise to introduce you to some of the best producers of the valley. If you didn't know, the Loire Valley produces some of the most delicate French wines that are famous for their fresh, crisp flavors.
Everything's included on both of these small-group tours we recommend — transportation from central Paris in a small group, guide, wine tasting, and all entrance fees.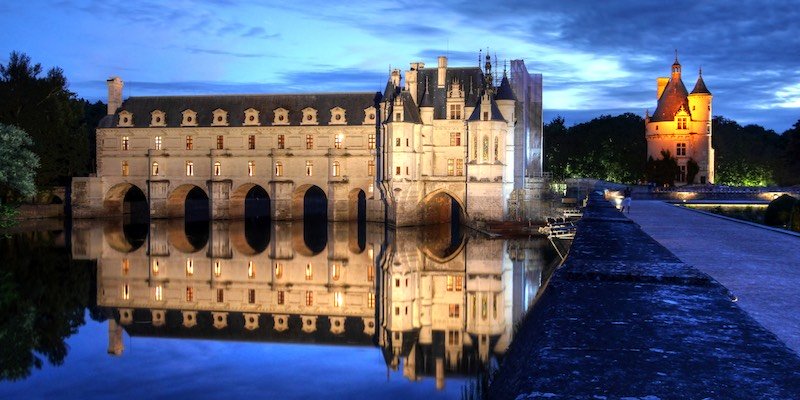 Château de Chenonceau
Small-group tours and great and it can be fun meeting other travelers. But, for the ultimate experience, we always choose a private tour. Paris hotel pick-up is always included, you travel in comfort in a luxury vehicle, and you receive direct personal attention all day. We have learned so much on private tours… and have had so much fun!
Your driver/guide takes you to the amazing Château Chenonceau, stretching across the river Cher. This sumptuous royal residence was nicknamed The Ladies' Castle because it was enriched by fascinating female characters over the years. The town of Amboise, Leonardo's Clos Lucé, and Château de Chambord are also on your itinerary during a full and satisfying day trip from Paris.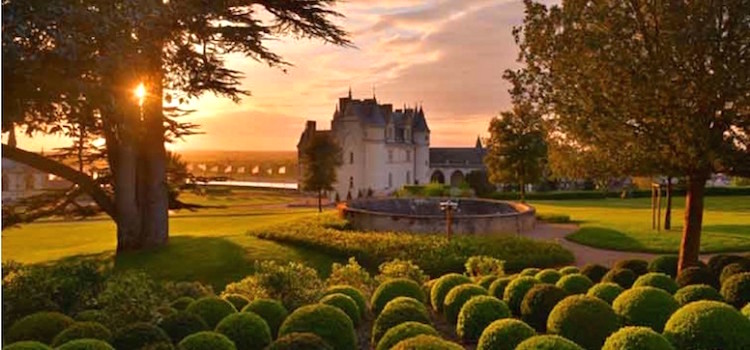 To go deeper into the glorious valley, choose this 2-day tour that provides in-depth visits to six of the most magnificent chateaux — Chenonceau, Chambord, Cheverny, Clos-Lucé, Blois, and Amboise. Included in your tour are one professional driver, one professional guide, a and an overnight hotel stay.
Pick-up is at your Paris address and you travel in a luxury Mercedes Eurovan. To top things off, you also visit a local domaine for a guided tasting of the best of the Loire Valley wines.