Our Guide to the Top Paris Food & Wine Activities
We heartily recommend tours, classes & tastings that get you into the heart of the culture. Paris food and wines are key elements of French culture. You won't really know Paris until you know its food. Fortunately, that's easy to do, even as a visitor. Put aside a couple of mornings or afternoons while you are in Paris to explore the food culture of the city by booking a couple of food or wine activities.
There's a delicious selection of cooking classes, gourmet tours, market walks and wine & cheese tastings to choose from. In this article we've selected our faves as well as the Paris food activities that have received high ratings by other visitors. We've spent years exploring the Paris food culture and it's given us some of our best times in the City of Food… and of Fun!

Seine River Dinner Cruises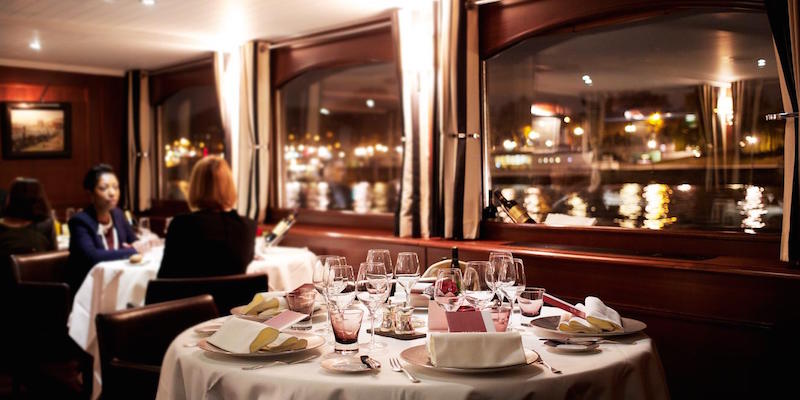 Paris and its river are even more lovely at night, when everything is alight for your enjoyment. That's why we love to take a dinner cruise along the Seine. It's romantic, it's delicious, it shows off the city at its best. Spend three hours over three or four or five courses with wine and champagne.
One of our favorites also turns out to be our readers' most highly rated — an unforgettable dinner cruise along the Seine that includes transportation to and from your hotel (in a car, not a boat!)
Cooking Classes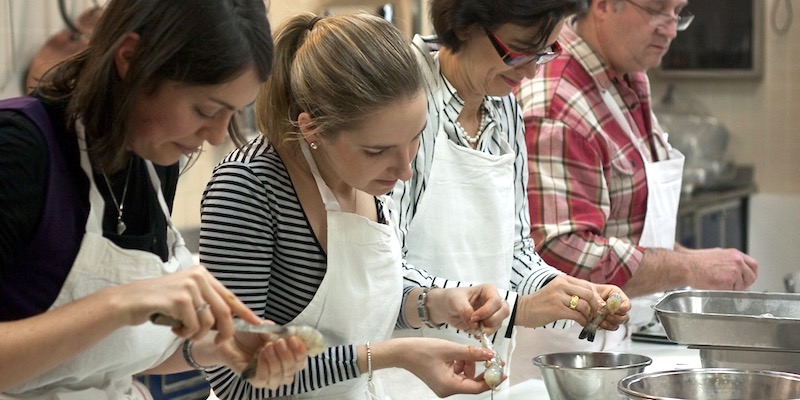 One of the best – and most fun – ways of getting into the food culture of Paris is to take a cooking class while you're in the City of Food. A half day spent at a cooking class will be a memorable experience that will enhance your visit – and will inspire you to make classic French dishes at home.
Delicious Cheese Tours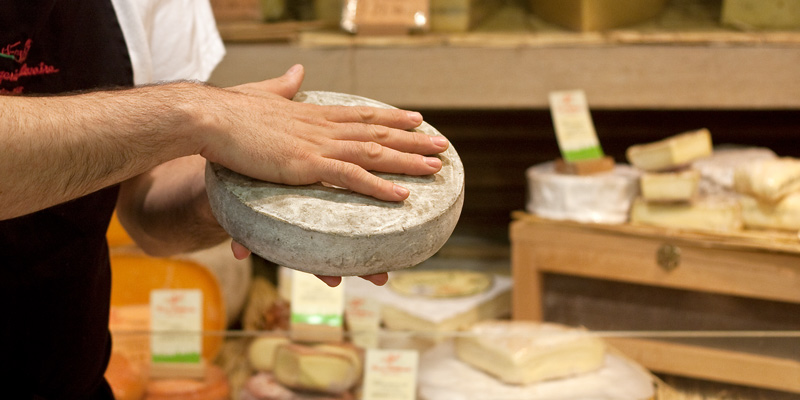 Cheese may be the epitome of Paris food. France produces around 1000 types of cheese, and all of them can be found in Paris. Learn more (and sample lots!) by joining a cheese tasting workshop or a walking tour during your visit. Check out the offerings on our cheese platter!

Yummy Chocolate Tours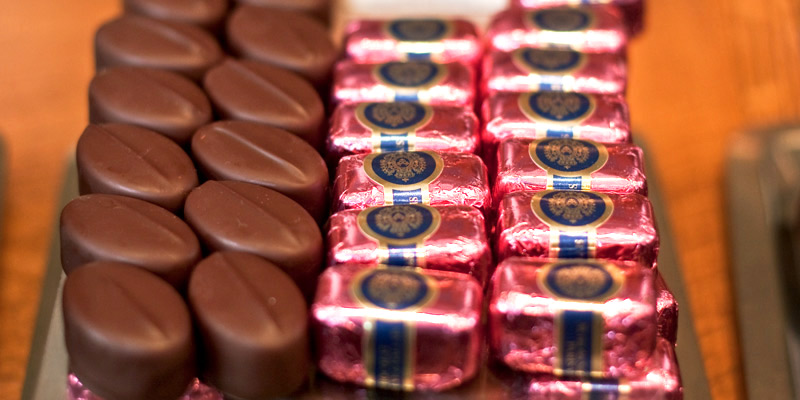 There are hundreds of artisanal chocolate shops found throughout the city. In Paris, chocolate is an art form. we predict that you'll be astounded by the mixture of ingredients and by the clever shapes of chocolate created by the Parisian masters. And, of course, you'll revel in amazing, rich flavors.
It's easy to join a tour that gets you inside the best of their shops, sampling and learning all about chocolate.
Paris Wine Tastings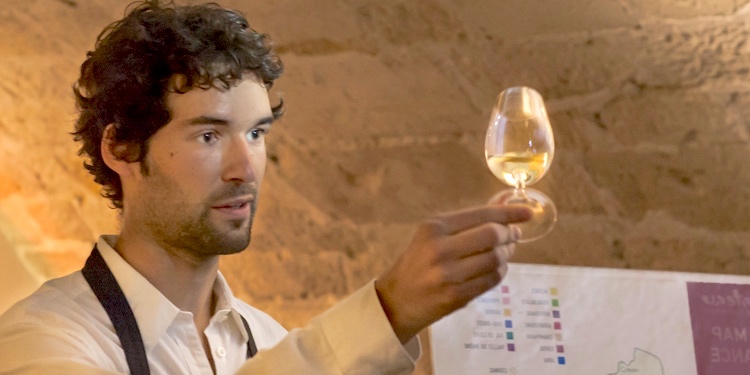 Paris, of course, is also famous for its wide selection French wine & champagne – the city is awash in the stuff. Being in Paris is the perfect time to learn about the country's offerings, and also learn how to taste wines under the guidance of an expert sommelier.
Wine tastings and Champagne tours also teach you how to pair wine with food, decipher wine labels and become a connoisseur. Read our picks of the best wine tastings Paris has to offer, and book one during your time in the city.

Food & Wine Walking Tours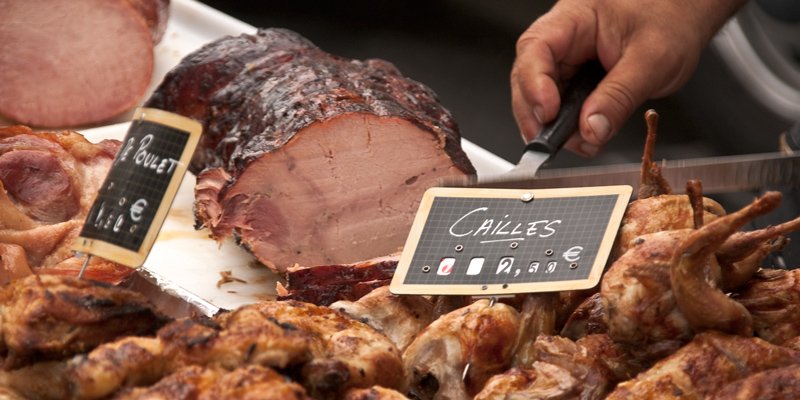 Love fine French wine and food, but want to get a little exercise as well? Then consider booking one of the food and wine walking tours of Paris.
Get behind the scenes in a Parisian boulangerie. Learn the secrets of French chocolate making. You'll find this and much more in our complete guide to the the best food-based walking tours.
Good Champagne Stops In Paris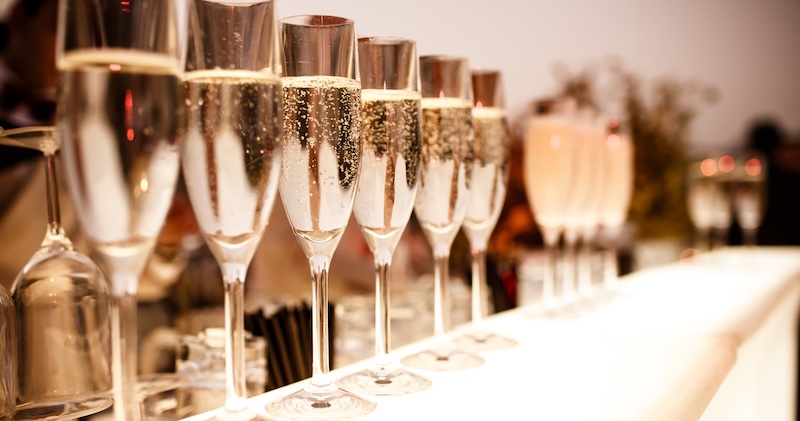 One of our favorite hobbies in Paris is to discover new settings to enjoy a glass of good champagne.
And that's not hard to do since champagne is served everywhere – bars, bistros, parks, rooftops and even on top of the Eiffel Tower! Let us take you on a virtual bubbly tour.