The Best Maps of Paris – For Your Device & For Your Pocket
"You'll need a map of Paris…" So began the original version of this article when we wrote it over a decade ago. At the time we were referring to paper maps or map books. While we still occasionally like an easy-to-carry map book, in this digital era you don't see many visitors on the Paris streets looking at anything except their phones.
We've used a ton of different online maps, map apps, and map books in our years of coming and going in the City of Light. Here, we're not going to bother telling you about Google and Apple map apps, you already know which you prefer. Instead, we'll talk about a couple of other maps to help guide you on your travels autour Paris.

Discover What's On When You're Here...
Discover What's On When You're Here
Bonjour RATP, the App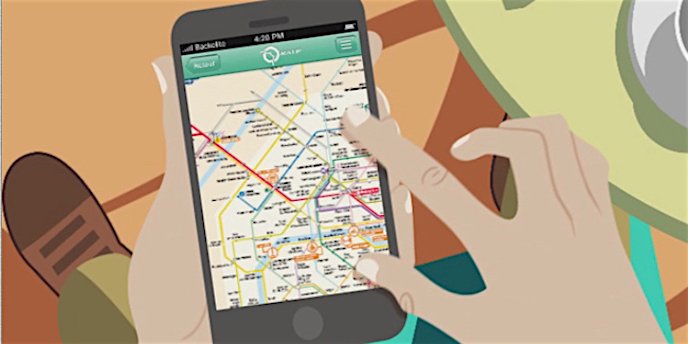 This is the map of Paris we now always carry around in our pocket, even when we're not in Paris! That's because we always have our phones with us, and this handy app has pretty darn good maps of both the city streets and the Metro. In fact, it's got everything you need to know about the Metro, including ticket info, route planning from point to point, even info about the train stations and airports.
This handy, and free, phone app, created by RATP, the operator of the Paris Metro, also has just about everything you need to navigate the the streets and buses of Paris. Trust us, you want this app.
Here's one of our favorite features. If you're like us you don't want to keep your data roaming turned on and pay those high fees while you're in France. No problem with this app, turn off your data roaming and the included map of Paris still shows your exact location. You can then use it to navigate the streets of Paris. We don't know know why it works, but we use it all the time.
RATP offers another app, called Next Stop Paris, that's geared to visitors and features easy searches to the big attractions. It also allows you to purchased the Paris Visite Metro travel pass right on your phone. In searches, both apps default to your current location as the starting point. Either app is going to be a great help in getting around Paris. Find them both on the app store for your device.

Even with the good maps now available for mobile devices, sometimes we still like to use a map book. We know, we know — old fashioned and all that! Or maybe it's simply nostalgia. Michelin is the name in Paris maps,and has been for well over 100 years. Michelin 62, the recent edition of their Paris map, is essentially a mini-atlas covering all 20 arrondissements of Paris, including every street and alley, no matter how hidden. It's compact and lightweight.
In addition to the accurate street maps you expect from Michelin, Paris 62 includes a complete street index, a good Metro map, and information on buses, airports, and markets. The maps themselves show all the details you need, such as location of taxi stands, monuments, markets, parks and Metro stations.
Overall Paris 62 Par Arrondissement is very good, detailed, easy to use and easy to carry around. Except for the map key page (which is in five languages) Paris 62 is in French. But that's not really a problem for a map book!
• Scale: 1/14,000 (varies)
• Great Metro map
• Stapled paperback
• 4.6 ounces

This one is definitely nostalgia! We've always liked this nicely sizes pocket guide that covers the city by area, with good small maps of each sector. (Examples of the areas it covers are Opera to Les Halles and Northwest Paris.) While we usually prefer Paris city maps organized by arrondissement, the Timeout scheme actually works quite well. The laminated back cover tri-folds out to a nice city map (above) and a good-size Metro map (new graphic style).
What we really like about TimeOut Shortlist Paris is that it's useful to both visitors and Parisiens. It's packed with good information on what to see, where to go, and decent tips on restaurants in each of the areas. The last edition was published in 2015, and we don't expect to see new editions. You can still find them used on Amazon, though.
• Map scale varies
• Paperback
• 8.6 ounces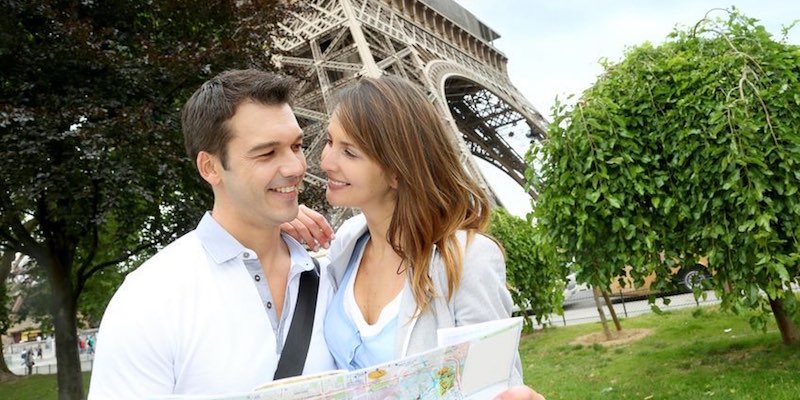 In other articles we wrote before digital maps were ubiquitous, we looked at guidebooks and maps of Paris that include ideas for things to see. We've update those recommendation as well as our tops picks of Metro maps.