See Paris & Do Lunch – Comme les Parisiens
Who doesn't love special treatment? Especially in a place as wonderful as the City of Lunch… oops, we mean the City of Light. We must have been thinking about what happens on these popular and well-liked activities — a classic lunch in Paris.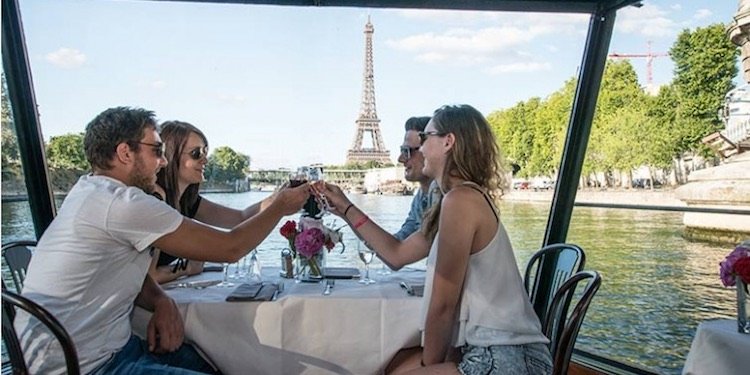 This affordable lunch cruise makes for the perfect mid-day break. It's all casual and relaxed as you dine on a classic 3-course lunch while watching the iconic Parisian monuments pass by. You're cruising the world's most romantic river on a bateau from La Marina de Paris, specially tricked out for lunch service. The view is great, the food is wonderful.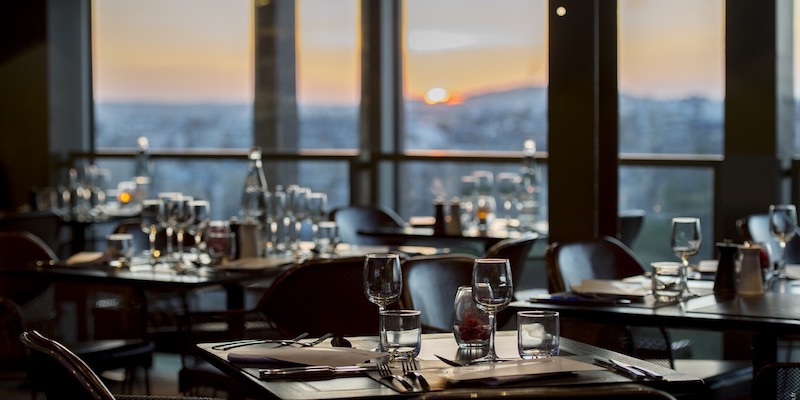 We love that in Paris you can dine on the most famous monument in the world. High above the city, with a lovely view, is where you find restaurant 58 Tour Eiffel, on the first level of the Eiffel Tower. Your priority-access ticket lets you skip the long lines and go directly up in the dedicated elevator. After the classic 3-course lunch you may want to explore Level One on the tower or, if you want to work off the calories, climb the stairs to Level Two for an even better view.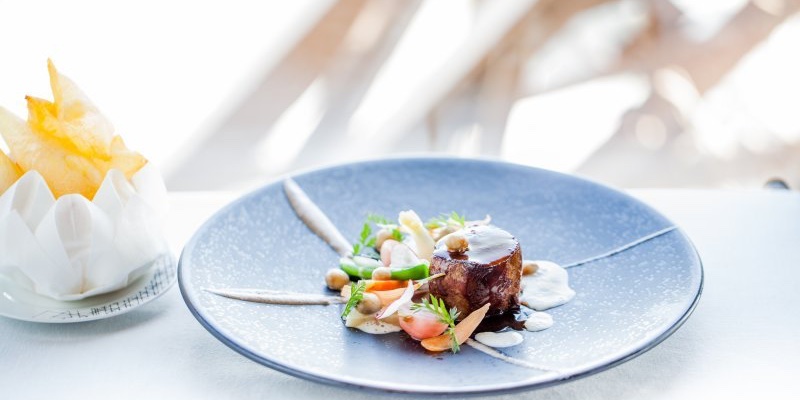 For an even more memorable experience book a lunch table at Alain Ducasse's Michelin-starred restaurant, Le Jules Verne, located 400 feet above the city. Here, the service and the food are something you will never forget, especially combined with the amazing views of Paris.
We've included the link to the only reservation that guarantees you a window table for the best views. Also included is in this package is champagne, wine pairings with each of your courses, and a special gift from Alain Ducasse. This special offer is sure to sell out, so be sure to book as early as you can. You have skip-the-line tickets, of course! (A 6-course dinner is also available.)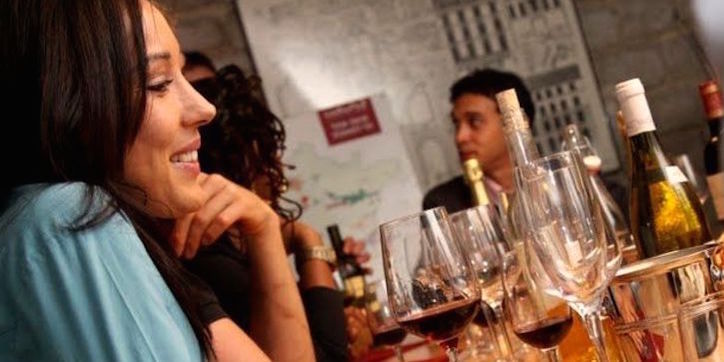 Instead of only seeing Paris, take a virtual tour of France in this wine tasting that covers the country's top wine-producing regions. In an elegant wine cellar near the Louvre, an expert sommelier leads you on a tasting of five wines, accompanied by a cheese & charcuterie lunch. You'll learn how to pair wines with cheese and meats as well. This is a very popular event.
Panoramic Paris City Tour + Lunch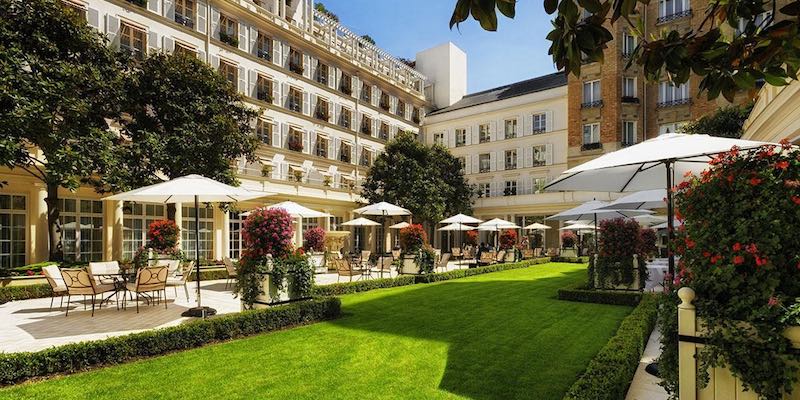 Your private driver picks you up at your Paris address and glides you around the monuments and sights of Paris. You'll not only see a lot, you'll learn even more from your experienced guide. The Panoramic City Tour is a full morning. You visit all the iconic monuments and also drive to the top of Montmartre, the former artists' village inhabited by Picasso and his group.
After the tour your driver will take you to your lunch spot — a table has been reserved for you on the terrace of a five-star hotel, or something equally fabulous.