For Hungry Travelers – Seven Top Cooking Classes In Paris
Taking a cooking class in Paris is one of our favorite activities, and also a favorite of Paris Insiders travelers. It's no wonder these courses are so popular — they're a perfect way to connect with the food culture of a city famous for good eating.
We know from experience that a morning or afternoon spent at a cooking class in Paris will be something that you'll always remember. It will enhance your visit to the City of Food, and will inspire you to make classic French dishes when you're back at home. The cooking classes in this article have been selected by us and range from a class with a street market tour to learning how to create croissants from scratch to learning how to make luscious macarons to cooking in the kitchens of the famous Ritz Hotel.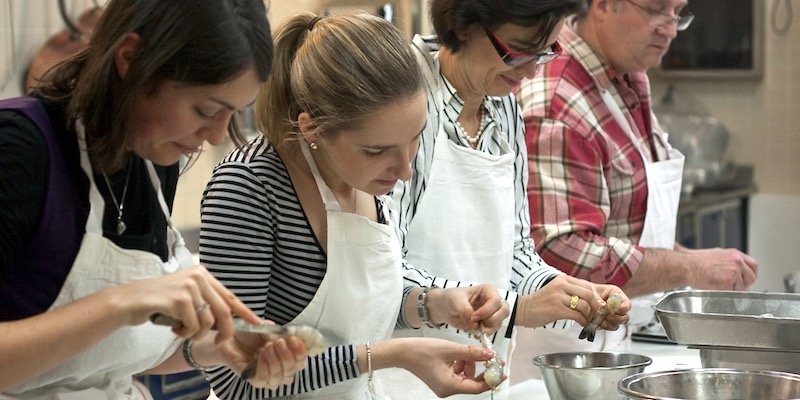 Visiting an open-air food market in Paris is the height of a French food experience. With an expert chef as your guide you meet local merchants and learn all about the varieties of French fruits and vegetables at an iconic market in the Latin Quarter.
Then, with loaded baskets and bags in hand, it's out to the cooking studio where your chef shows you how to turn your purchases into a fabulous 4-course lunch. Once you're done cooking, sit down with your classmates and enjoy your creations. With wine, of course!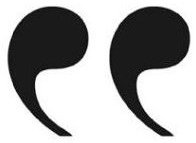 We absolutely loved this class. The venue was charming, and so was our host. We all had a great time making the dishes and listening to his infortaining stories. The market tour was very good but the cooking class and the food we made was the best. The five hours passed quickly and there was never a dull moment.
– 5-Star Review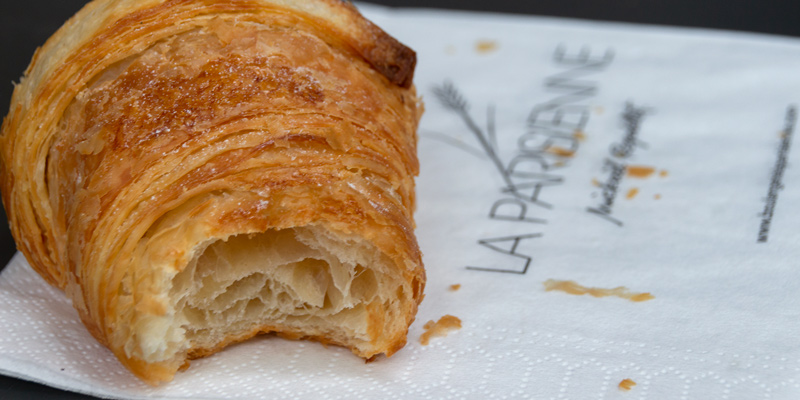 Marie Antoinette may have brought them from Austria, but it was French bakers who perfected the croissant. We think these are the epitome of bread making, although it is hard to think of croissants as just bread!
In this action-packed three-hour cooking course you learn how to make croissants from scratch. Your baking-expert instructor takes you step-by-step through the process. You learn about the classic croissant as well as the famous pain au chocolat, croissant aux amandes, pain aux raisins & pain suisse. This is a very popular class offered only once or twice a week, so be sure to book early.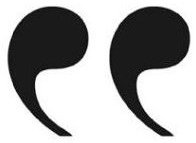 What a fun afternoon! The cooking school was absolutely adorable. We learned to bake croissants from a professional pastry chef. He was very encouraging and full of tips. He was talented at baking and at teaching. We will definitely do this again!"
– 5-Star Review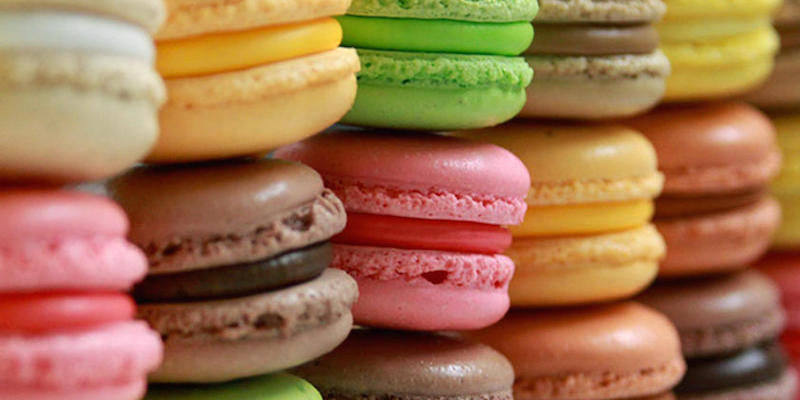 Readers have loved this activity that gets you inside Paris in two ways. First of all, you'll learn how to make these colorful, ganache-filled treats that are the rage of Paris, using a recipe from the über-famous Parisian pastry chef Pierre Hermé.
Even better, the class is held inside the private apartment of the French chef who will be teaching you, so you get a chance to experience how Parisians live and cook. For three full hours you'll be in French baking heaven!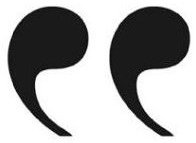 The chef is a pro and great teacher. His thoughtful plan made the lesson fun, hands-on, informative and trouble-free, with laughter, conversation and great jazz playing in the background. This is a fabulous activity, and the macaroons…amazingly delicious to take home. Loved it!"
– 5-Star Review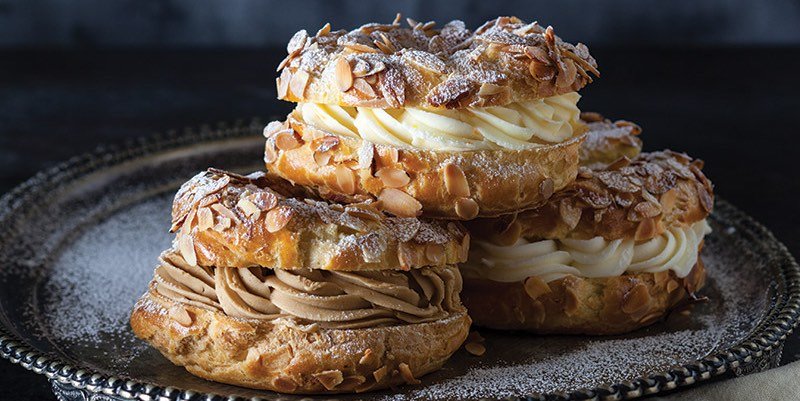 The famous Ferrandi Cooking School and Galeries Lafayette Gourmet team up to present this small-group pastry class. Don your chef's hat and learn the tips and tricks on how to make the perfect dessert from a Ferrandi cooking school professional. After two hours you'll not only know how to create your own treats at home, but you'll have the chance to sit down and eat the pastries you've just created.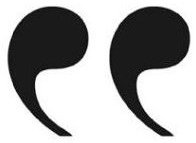 This course is worth every penny! We made croissants and pain au chocolat. The chef was very professional and helpful and spoke perfect English. After returning home I was able to follow the recipe to make some for family and friends.
– 5-Star Review
5. Cookin' At The Ritz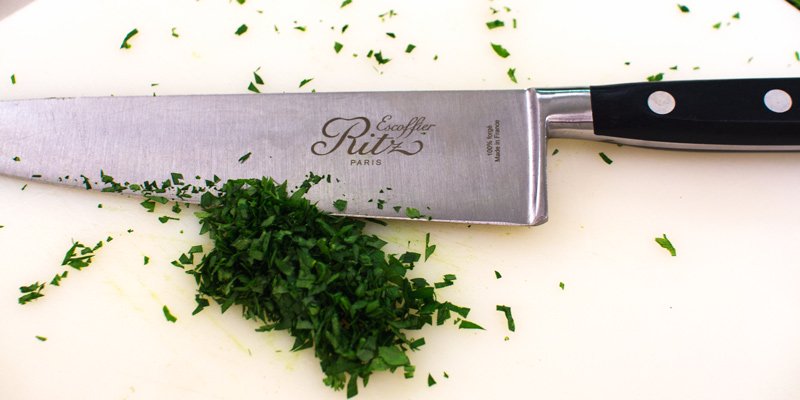 The iconic Ritz Hotel in Paris is also home to the Ecole Ritz Escoffier, the professional cooking school that also offers short courses for home cooks. It's a wonderful experience to learn under the guidance of a master chef while you're in one of the most famous kitchens in the world.
We had the chance to take the Bistro Classics class here and found it to be a wonderful and informative experience. We'll tell you all about it…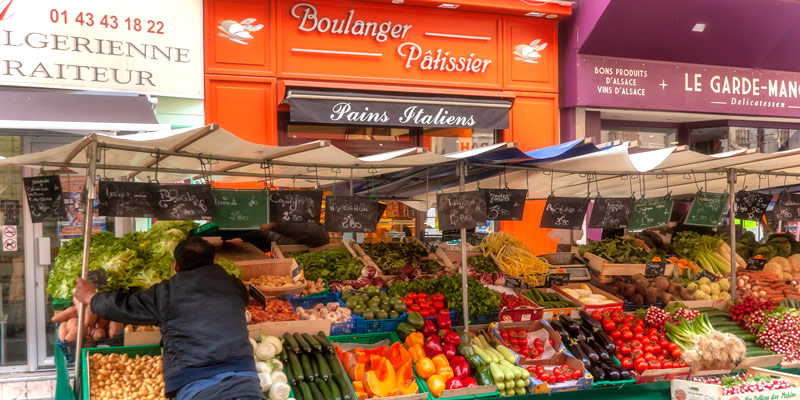 This is another cooking class that starts out with a tour of one of the city's best open air markets. The class size is limited to ensure you'll get personal attention. You will prepare a complete, 3-course lunch menu — from entrée to dessert. When the cooking is done, sit down and enjoy your work with your fellow students.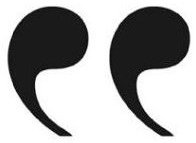 This class was even better than I expected. We were a small group, learned about how the French shop at the open markets and plan their meals. I learned many useful techniques and recipes and met some wonderful people
– 5-Star Review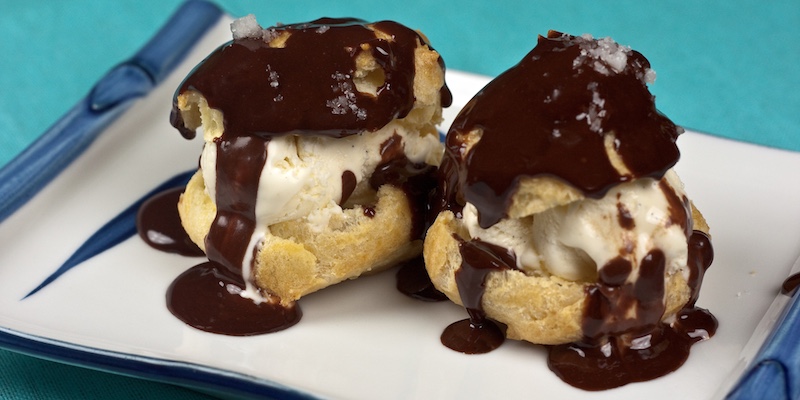 Paris is famous for its desserts and we miss them whenever we're not here. This cooking activity is a chance for you to learn about these famous sweets and the techniques for making the, so you don't have to miss them when you get home. Can you imagine surprising your friends and family with magical, lighter-than-air macarons? Or a Napoleon crème pâtissière?
The two or three dessert recipes you will make in your class change at the whim of the chef (and that's a good thing!). Typical examples are lemon madeleines, tarte Tatin, crême brulée, and chocolate tartlets.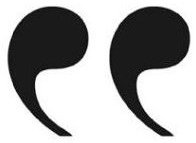 This was one of the highlights of the week. We went to the chef's home and he gave the lesson in his kitchen. Two other people joined us. It was very informative in terms of what ingredients one should choose, how to use them and how to mix them. The end product three desserts was delicious."
– 5-Star Review