Musée d'Orsay 2016 – Celebrating 30 Years of Greatness in Paris
From Van Gogh to Monet – the Orsay Museum truly is an Impressionist gem. Built as a train station in the 19th-century's Belle Époque, Musée d'Orsay was transformed into a museum to house France's collection of 19th-century paintings when the Louvre literally ran out of space. Manet, Monet, Cézanne, Degas, Renoir, Sisley, and a stunning collection of Van Goghs.
It's been 30 years since the Musée d'Orsay was transformed from that train station into the world's greatest museum dedicated to Impressionist art. So, 2016 is a perfect time to visit. In fact, this is the one museum you won't want to miss on your trip to Paris.
The Best of the Impressionists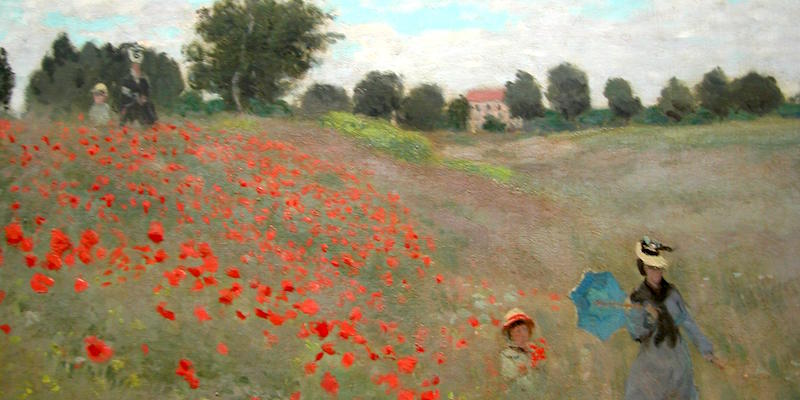 If you want to go directly to the amazing Impressionist collection, zip up to the fifth floor, where natural light illuminates room after room of these masterpieces.
Because the Musée d'Orsay is smaller than the Louvre you can cover a lot of art in a morning and still have time for lunch in the restored Belle Époque restaurant, which was once the dining room of the Orsay train station hotel.
By the way, don't miss the view from the observation deck on Level 5 (next to the snack bar). You'll be rewarded with a panoramic view of the Seine — from Place de la Concorde to the Louvre.
Ticket Lines at Musée d'Orsay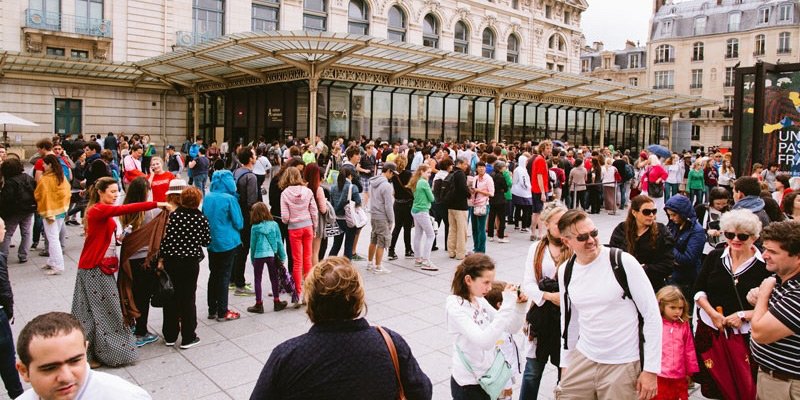 Museée d'Orsay is very popular. On most days you can expect to wait in line for an hour or more just to buy tickets.
So, let's talk about getting into the museum without wasting a lot of time standing in lines — something we hate.
We recommend your have the Paris Museum Pass in your pocket. You'll feel like royalty as you cruise past the ticket line and enter through the right-hand door for those who have passes or tickets. It's absolutely the best way to visit d'Orsay and most other Paris museums.
The best way to get the Paris Museum Pass? It comes with the highly-recommended city pass, The Paris Pass — get yours before you leave home. It's easy to buy online, and now you can Save 10% by using our exclusive code when you order your Paris Pass — INSIDERGUIDE.
Skip-the-Line Tours at the Orsay Museum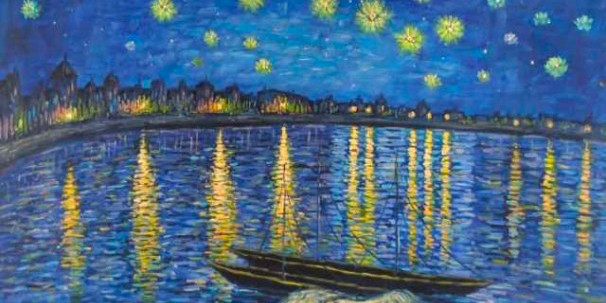 Another great way to avoid the lineups at Musée d'Orsay is by booking a skip-the-line guided tour of the famous Impressionist museum.
Your guide whisks you past the lines, takes you to the best the museum has to offer, and gives you insights into the Impressionists and other 19th-century artists.
Our favorite activities to book are the private tours that include skip-the-line admittance to the museum — especially those that alos include a guided Louvre tour. Check our Big List of d'Orsay tours, or sign up for one of our recommended tours below. It may be the best money you spend in Paris.

Recommended Skip-the-Line Tours for 2016
Musée d'Orsay – Exhibitions in 2016
Henri Rousseau – The Dawn of the 20th Century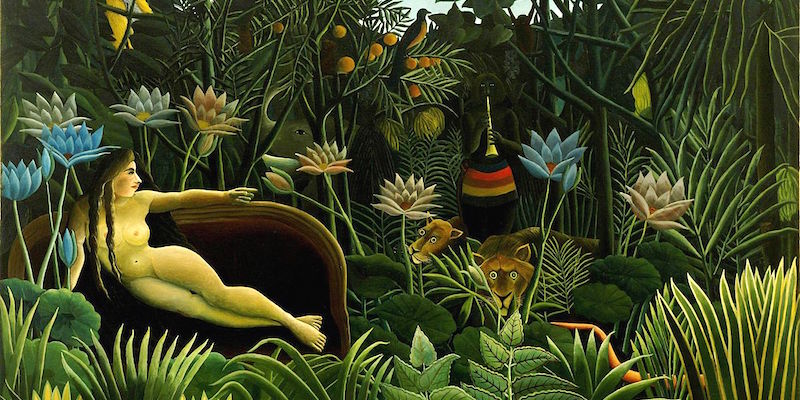 See Rousseau's masterpieces, from The Snake Charmer to The Wedding Party as well as works by his contemporaries — Seurat, Delaunay, Kandinsky and Picasso.
Ends July 17, 2016.

CHARLES GLEYRE – THE REFORMED ROMANTIC
It's the first solo exhibition of Swiss painter Gleyre, (1806-1874). As well as painting, he taught Claude Monet, Pierre-Auguste Renoir, Alfred Sisley & James Whistler. May 10 to September 11, 2016.
→ Information…
THE SPECTACULAR SECOND EMPIRE – 1852-1870
See this rare collection of paintings, sculptures, photographs, drawings, objets d'art and jewellery from this prolific and brilliant era. September 27, 2016 to January 16, 2017.
→ Information…
FREDERIC BAZILLE – THE YOUTH OF IMPRESSIONISM
Although Bazille, (1841-1870), died at age 28 in battle in the Franco-PrussianW ar, he left numerous masterpieces and is considered a major influence on Impressionism. November 15, 2016 to March 5, 2017.
→ Information…
Musée d'Orsay Facts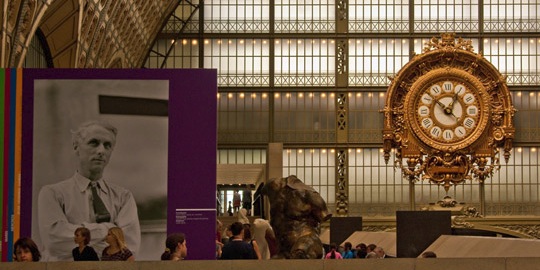 • The original train station, Gare d'Orsay, was completed for the 1900 Exposition Universelle held in Paris. It was used a train station for less than 40 years, and then faced an uncertain fate.
• In World War II the station was used to sort parcels going to prisoners of war.
• The station was almost torn down in 1970, but was saved by the Cultural Minister. Planning to use the Gare d'Orsay as a museum began in 1974. Musée d'Orsay was opened in December 1986.
• Paris' famous fictional detective, Inspector Maigret, meets a suspect at Hotel Gare d'Orsay, located in the building, and eats in the dining room, which is still used as a restaurant today.
• Orson Welle's film of Franz Kafka's The Trial was shot at d'Orsay, long before it became a museum.
Orsay Museum Information
MUSEE D'ORSAY ADVISORY 2016 – Suitcases, travel bags and backpacks are not permitted and cannot be left in the cloakroom.
Open from 9:30 am to 6 pm
Late Night: Thursday until 9:45 pm
Closed Mondays, December 25, January 1 and May 1
Metro: Tuileries (walk across the park and the pedestrian bridge)
Metro: Solférino
RER: Musée d'Orsay (right in front of the museum)
Free admission to the Musée d'Orsay is included with the Paris Museum Pass…
Musée d'Orsay Must-See list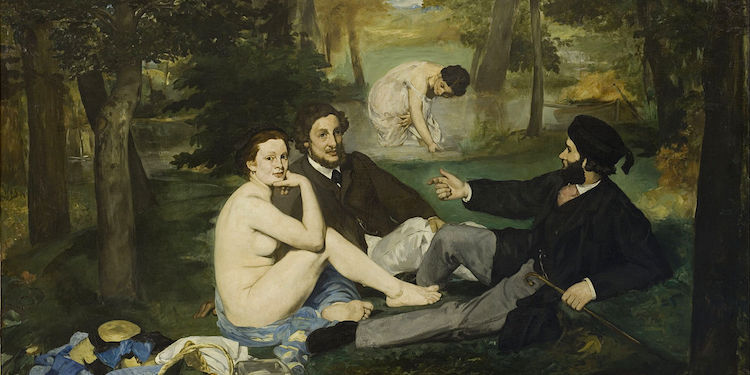 Edouard Manet, Le Déjeuner Sur l'Herbe
Edouard Manet, Olympia
Edouard Manet, La Blonde Aux Seins Nus
Claude Monet, Le Déjeuner Sur l'Herbe
Claude Monet, Londres, Le Parlement
Claude Monet, Coquelicots
Claude Monet, Camille Sur Son Lit De Mort
Auguste Renoir, Etude. Torse, Effet de Soleil
Auguste Renoir, Danse à la Ville
Vincent Van Gogh, La Nuit Étoilée
Vincent Van Gogh, Portrait de l'Artiste, 1889
Vincent Van Gogh, L'Église d'Auvers-sur-Oise
Jean Auguste Dominique Ingres, La Source
Mary Cassatt, Jeune Fille au Jardin
Eugène Delacroix, Passage d'un Gué au Maroc
Jean-Baptiste Carpeaux, La Danse
Jean-Baptiste Carpeaux, Ugolin
Gustave Moreau, Orphée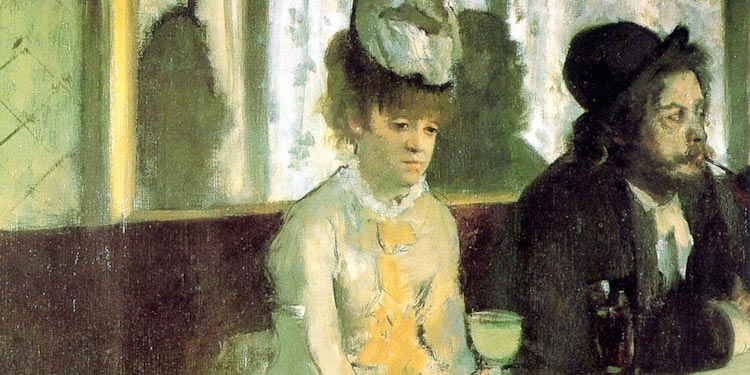 Edgar Degas, Danseuses Bleues
Edgar Degas, Répétition d'un Ballet Sur la Scène
Edgar Degas, La Classe de Danse
Gustave Courbet, L'Origine du Monde
Alfred Sisly, La Neige à Louveciennes
Alfred Sisley, Allée Se Peupliers aux Environs de Moret-Sur-Loing
Camille Pissarro, La Bergère
Camille Pissarro, Femme au fichu vert
Berthe Morisot, Sur un Banc a Bois de Boulogne
Paul Gauguin, Et l'Or de Leur Corps