Paris Events – The 2017 Calendar Of What's On
There's always a lot to do in Paris — lots of fun activities, things to see, streets to stroll, food to eat, wine to taste, river boats to ride. There are also a lot of fantastic Paris events every single month. Things like festivals, fairs (called foire in French), parades, fireworks…
Attending these events and mixing with the Parisian crowd might make you feel just a little bit like a local, instead of a tourist. Finding yourself in a beach chair along the sandy banks of the Seine during summers' Paris Plage is only one example. Let's take a look at the Paris events calendar. We include exact dates for the events wherever they've been announced. We also give you links for more information. Oh, one more thing — you'll also need to know about French national holidays, when shops, offices, and most museums are closed. We include those, too.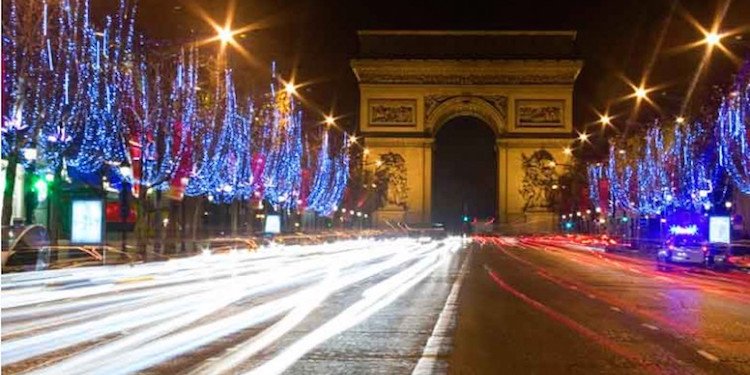 January – Janvier
JOUR DE L'AN – NEW YEAR'S DAY
January 1
French National Holiday
LA GRANDE PARADE DE PARIS
Marching bands & floats and regalia along Champs Elysées.
January 1, 2017
→ Information…
LES SOLDES – JANUARY SALES
The regulated sales officially start at major department stores and boutique shops in Paris.
Starts January 11, 2017
MAISON & OBJET
Decoration, design, furniture, accessories, textiles, fragrances & tableware. It's held twice a year.
January 20 to 24, 2017
September 8 to 12, 2017
→ Information…
PARIS FASHION WEEK
Join the runway frenzy of top designers, models & beautiful people.
January 22 to 26th, 2017
→ Information…
CHINESE NEW YEAR
Head to Paris' Chinatown in the 13th Arrondissement for a day of parades, paper lanterns and celebrations. 2017 is Year of the Rooster.
January 28 to February 3, 2017
February – Fevrier
ST-VALENTIN – VALENTINE'S DAY
February 14
→ Guide to Valentine's Day in Paris…
CARNAVAL DE PARIS
Join the parade at Place Gambetta at 2 pm and party your way towards Place de la Republic.
February 26, 2017
→ Information…
COURSE SAINT-VALENTIN – VALENTINE'S RUN
Run for love & laughter in Paris.
→ Information…
March – Mars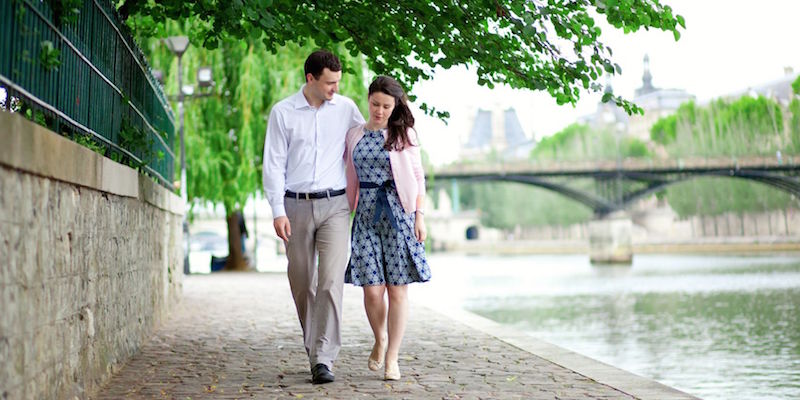 April – Avril
May – Mai
FETE DU TRAVAIL – LABOR DAY
Monday, May 1, 207
French National Holiday
WWII VICTORY DAY CEREMONY
The president of France will lay flowers on the Tomb of the Unknown Soldier to honor the liberation of France.
Sunday, May 7, 2017
Arc de Triomphe
French National Holiday
FRENCH OPEN TENNIS CHAMPIONSHIP
It's the only red clay court Grand Slam tournament.
May 22 to June 11, 2017
Roland-Garros
→ Guide to the French Open…
TASTE OF PARIS
This popular event brings together restaurants, food & wine producers with a line-up of cooking demonstrations by top chefs.
May 18 to 21, 2017
Grand Palais
→ Information…
JAZZ FESTIVAL À SAINT-GERMAIN-DES-PRÉS
Top jazz performances in the heart of Paris. Doesn't get much better than this!
May 11 to 22, 2017
→ Information…
NUIT DES MUSÉES
Just another event that makes Paris great! Free museum entrance, plus they stay open until the wee hours.
→ Information…
FÊTE DU PAIN
A festival of bread where the best baguette of the year is announced.
Outside the Notre Dame Cathedral
→ Information…
June – Juin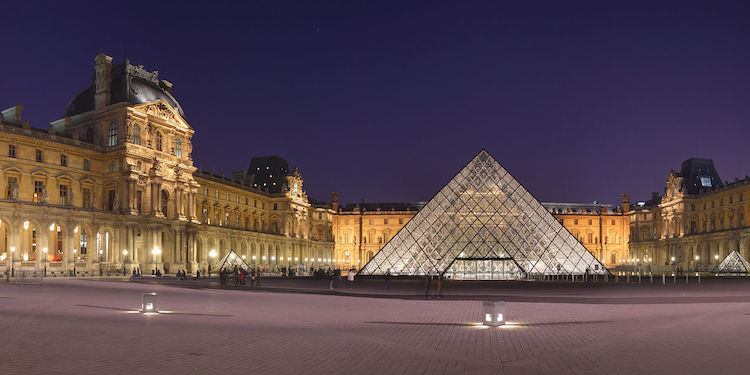 July – Juillet
August – Août
ASSOMPTION – ASSUMPTION DAY
Monday, August 15, 2017
French National Holiday
ROCK EN SEINE
Although most Parisians have headed to the country for their August holidays, you can join those who have remained in the city… to rock out!
Last weekend in August 2017
Pont de St-Cloud
→ Information…
VERSAILLE FOUNTAINS NIGHT SHOW
See the marvelous fountain show & fireworks display held throughout the summer.
Saturdays in the Summer
→ Check Availability…
September – Septembre


October – Octobre
November – Novembre
LA TOUSSAINT – ALL SAINT'S DAY
A Christian day of remembrance of all saints and martyrs.
Wednesday, November 1, 2017
French National Holiday
LE MOIS DE LA PHOTO – PHOTOGRAPHY MONTH
See international works of photography throughout November at MEP and other venues throughout Paris.
Maison Européenne de la Photographie (MEP)
→ Information…
ARMISTICE DAY
France honors its war dead with a military parade from the Arc de Triomphe down the Champs-Elysées.
November 11, 2017
French National Holiday
BEAUJOLAIS NOUVEAU
Fireworks, festivals, music start on the 3rd Thursday in November to mark the arrival of the new vintage of Beaujolais.
November 17, 2017
PARIS INDEPENDENT FILM FESTIVAL
Showcases the works of 60 independent filmmakers from around the world.
Late November, 2017
Cinema Le Reflet Medicis
→ Information…
SALON DU CHEVAL DE PARIS
See high level jumping competitions and the World Arabian Horse championships.
November 26 to December 4, 2017 at Paris Nord Villepinte
→ Information…
GRAND MARCHÉ D'ART CONTEMPORAIN – MODERN ART FAIR
500 artists will gather to display their latest works.
Place de la Bastille, date TBA
→ Information…
December – Decembre
Christmas in Paris
So much to see and do!
→ Read Our Guide to Christmas in Paris…
→ December Activities in Paris…
Christmas Markets
Celebrate the season by visiting a few of the many annual markets throughout the city with items for Noel!
Throughout December
→ See the List of Christmas Markets in Paris…
WHERE TO SEE THE BEST CHRISTMAS WINDOWS
• Galeries Lafayette, 9e
• Printemps, 9e
• Le Bon Marché, 7e
• BHV in the Marais
• Faubourg Sainte-Honore, 2e
• Avenue Montaigne, 8e
• Forum des Halles, 2e
• Place Vendome, 1er
LES SAPINS DE NOËL DES CRÉATEURS – DESIGNER CHRISTMAS TREES
Admire Christmas trees designed by top designers that will be auctioned to raise money for cancer research.
Théâtre des Champs-Elysées
→ Information…
NOËL – CHRISTMAS DAY
December 25
French National Holiday

French National Holidays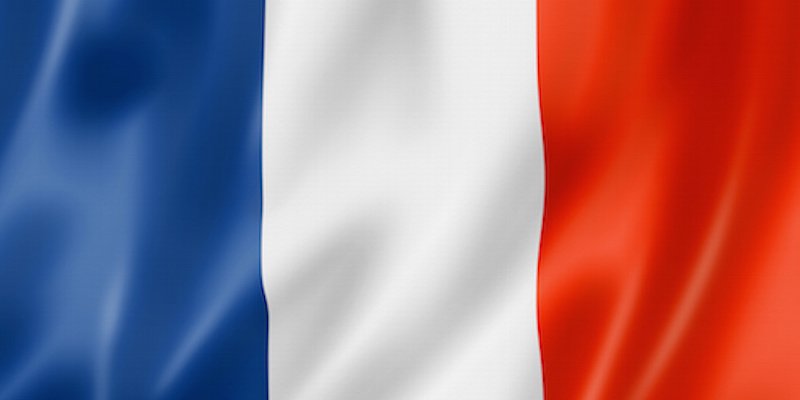 It's important for your planning to know when the national holidays fall since offices, many stores, and most museums are closed on many or all of these days. We know that's a bit vague, but it's difficult to create a definite listing of what will be open. It's best to check before simply showing up.
January 1, New Year's Day
Easter Monday (April 16, 2017. April 1, 2018.)
May 1, May Day
Ascension Day (May 5, 2017. May 25, 2017.)
May 8, WWII Victory Day
Whit Monday (May 16, 2017. June 5, 2017.)
July 14, Bastille Day
August 15, Assumption Day
November 1, All Saints Day
November 11, Armistice Day
December 25, Christmas Day