Paris Events In June 2021 – Festivals, Art, Music, Parades & More
The beginning of summer is such a lovely time to be in Paris. To help you plant your June visit we've collected a bevy of festivals and events that cover every facet of music from folk and pop, to classical and electronic; and every interest from craft beer to electronics to fairs to tennis… even doll houses.
What To Do & See In Paris When You're Here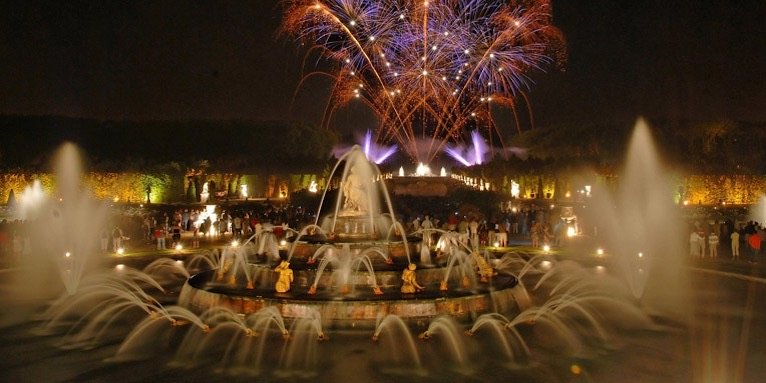 One of the best things about summer in Paris is the spectacular seasonal fountain show & fireworks display held on Saturdays starting in June.

Fête de la Musique
Throughout Paris and in virtually every town and village in France free music concerts take to the streets, parks, and even Metro stations to celebrate the summer solstice. You won't have to look too hard to find concerts in Paris with events in Montmartre, the Marais, the Place de la Bastille, Place des Invalides and Champs-Elysées. All types of music are represented — from rock, rap & jazz to classical.
All Around Paris
June 21, 2021


Chopin Festival
Frederic Chopin, history's most romantic piano composer, is buried in Paris at the Pere Lachaise Cemetery. In 1983, the Chopin Society, in their wisdom, created the annual Chopin Festival to celebrate the music of this great man. Set in the orangerie in the Parc de Bagatelle, the festival features afternoon and evening concerts with pianists from around the globe. Chopin lovers, you won't want to miss this event.
Parc de Bagatelle, 16th Arrondissement
June 23 to August 14, 2021

Fête des Tuileries – Paris Funfair
It's like the fairgrounds of your childhood, with trampolines, bumper cars & cotton candy. The petit fairground fills a corner of the Jardin des Tuileries, ending at the edge of Place de la Concorde. There are plenty of scary rides, fun games and lots of pop-up restaurants serving grilled fast French food. A great place to visit if you're traveling with small children, but you're likely to find us there as well.
Jardins des Tuileries, 1st Arrondissement
June 23 to August 25, 2021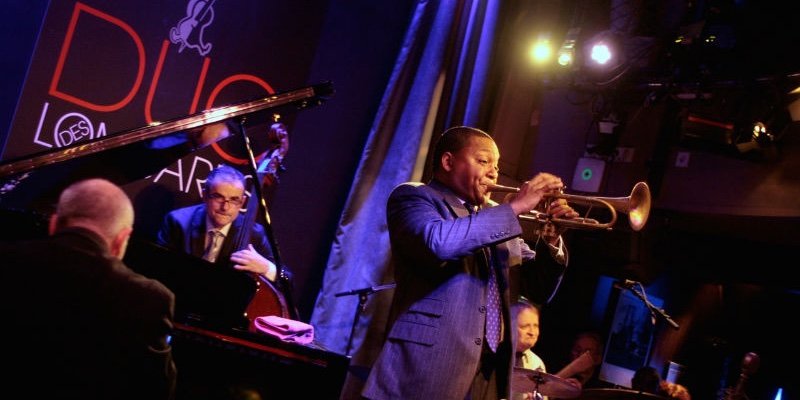 Paris Jazz Festival
2021 marks the 25th edition of the Paris Jazz Festival. The international event is heralded as one of the best music festivals in the world and takes place over four jazzy weekends in the beautiful Parc Floral. The full line-up is released in the middle of May. One of the best parts about the festival is that the concerts are free with admission to the park.
Parc Floral de Vincennes, 12th Arrondissement
June 30 to July 22

Champs-Elysées Film Festival
Roll out the red carpet — Paris, cinema, summertime. This fun film festival features 80 French and American independent films and is held at movie theaters that dot Avenue Champs Elysees — Le Balzac, Gaumont Marignan, Le Lincoln, Publicis Cinémas, UGC George V, and Club de l'Étoile. In addition to screenings, there are industry events with a round-table series and a competition to choose the best six films of the festival.
Avenue des Champs-Elysées
June 12 to 19, 2021


We Love Green Festival
This year's headliners include Bjork and Beck. The popular festival introduces a new generation of talent with live & DJ sets. There's also a Think Tank, and an Ideas Lab to promote environmental innovation and to raise awareness of ecological issues. The festival also has green workshops, screenings, and a start-up incubator featuring green tech, ethical fashion and design.

La Fête du Velo – The Bicycle Festival
Created 20 years ago, the annual Bike Festival's aim is to raise cycling awareness. Held the first weekend in June throughout France, the festival features bike races, biking events, and workshops. In Paris, rent a Velib bicycle and join the thousands of Parisians as they pedal throughout the city celebrating le velo!

Le Mondial de la Bière — Paris Beer Festival
Craft beer lovers unite to raise a glass at the historic Maison de la Mutualité and discover a world of beer with tastings and masterclasses. Eighty brewers will be represented along with the best of Paris street food.
La Maison de la Mutualité, 5th Arrondissement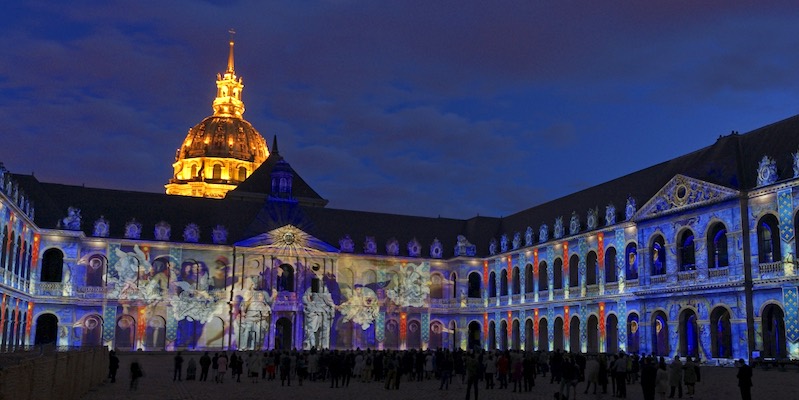 La Nuit aux Invalides
Witness the historic Les Invalides in a dazzling light and sound show. The 2021 Centenary show highlights the events of World War I, told through a child's eyes. The striking show is is lit with a 1,000 candles and features the latest laser technology. Don't speak French? No worries, the show is available in English. This year, there are limited seated spaces available as well. But, book now.
Cour d'Honneur, Hotel des Invalides, 7th Arrondissement
Late June to end of August, Wednesdays to Saturdays

Marche des Fiertés – Paris Pride Parade
This year, the Paris Pride Parade (called March des Fiertes LGBT) is an entire celebration featuring free concerts, dancing, and of course a giant parade, which starts at 2 PM. The best way to keep up to date is to follow their Facebook page for all the latest news.


Makeup in Paris
In the country that practically invented the art of maquillage is a two-day celebration with a bevy of beauty suppliers, cosmetic manufacturers, workshops, special guest speakers, and make-up artists showcasing the latest trends with lots of demos. We'll be there — even though we don't really need makeup. Right?

Salon International de la Maison de Poupée
That's right, it's the International Dollhouse Show, a world class event that features vintage dolls and houses from collectors around the globe. This year the exhibitors will travel from Belgium, Thailand, Spain, Italy, Switzerland, and the UK to display their priceless collections.
Cité Internationale Universitaire de Paris
7 Boulevard Jourdan, 14th Arrondissement

French Open Tennis
Are you one of the lucky ones with tickets to the only red court Grand Slam tournament? This year 10-time French Open winner, Rafael Nadal, will defend his Men's Singles title. The action takes place at the Roland-Garros stadium, named for a French World War I aviator. This year the prize money is a staggering €39,197,000.
Stade Roland-Garros
Late May to June, 2021