Paris Events In January 2021 – Festivals, Art, Music, Parades & More
January events in Paris kick off with the annual Chinese New Year parade and Lantern Festival starting January 25. It might be chilly outside, but the winter soldes (sales) will help keep you warm inside the big department stores. Or head to the immense home show, Maison & Objet. There's also the Pinder Circus for family entertainment, a major horse racing event in the woods of Vincennes, and our favorite event, Paris Fashion Week. No matter your interests, Paris events in January 2021 has something for you.
What To Do & See In Paris When You're Here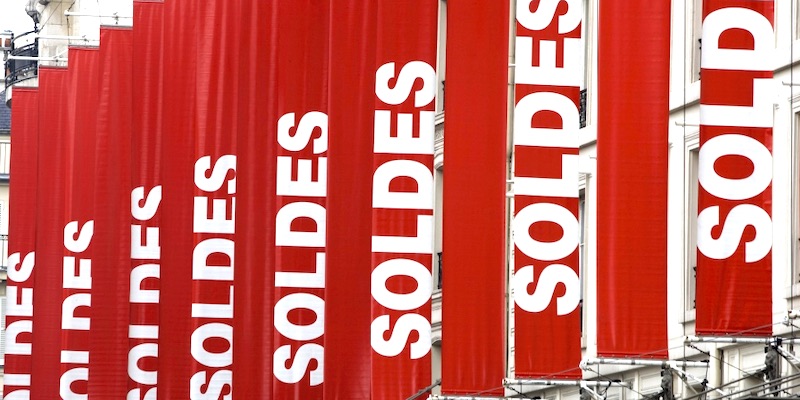 January Sales – Soldes d'Hiver
The shopping frenzy starts at the beginning of the second week of January with the grands magasins (department stores), boutiques, and designer outlets kicking off their annual winter sales. The sales are real, since these sales are approved by the government.
By law, clearance sales are regulated by the French State and are held only two times during the year, in summer and winter. This is French retailers' only chance to clear out inventory from the last season. Over the five-week sales period, prices are gradually lowered to as much as 80%. As you'd expect, Parisians look forward to the annual soldes with anticipation. Also according to law, stores must legally prove that their marked-down inventory previously sold at full price.
The French daily newspaper, Le Figaro, prints a useful guide a day before to help shoppers map out their retail adventures. Be warned, there are a few retailers who don't play along with the annual markdowns including Louis Vuitton and Hermes. (Boo!)
Check these websites to find out what our favorite Paris department stores will feature in the sales —

Jour de l'An – New Year's Day
January 1, 2021
French National Holiday

La Grande Parade de Paris
This on-and-off New Year's Day celebration is definitely… unsure for next January. We'll let you know when we find out more from the organizers! The parade normally starts and ends at Place de la Concorde, with a route that goes up Champs-Elysées to the Arc de Triomphe and circles back. Check back to see if the parade will march in 2021.

Maison & Objet Paris
Attention trendsetters — if you are in Paris, you must attend the style universe at Maison & Objet for the latest in home interior and decoration ideas. At Maison, see the newest home interior and decoration solutions. At Objet, discover the best in accessories organized by category.
The massive show features the complete gambit of categories from home accessories, linen, fragrances, fashion, kids & family, to gifts, cooking, arts & crafts, today's trends to Forever, a hall of timeless styles. There are also guest speakers, signings and cooking events. You can download the free Maison & Objet app to access the latest information including a list of exhibitors, programs, and events. Maison & Objet Paris is held twice a year, in January and September.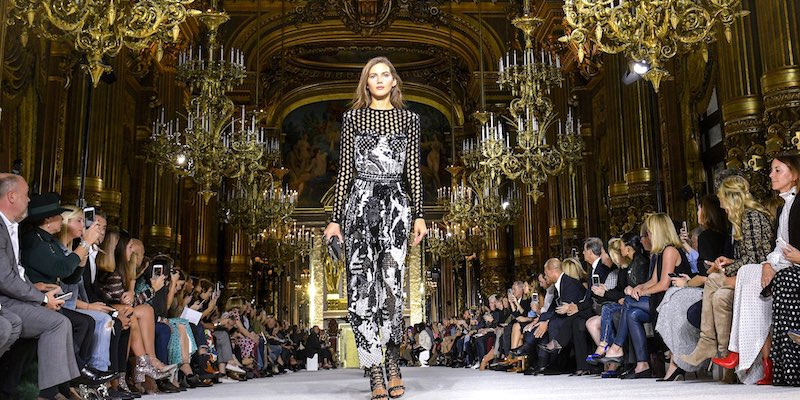 Paris Fashion Week January 2021
Twice a year all eyes fall on Paris as it becomes the center of the international fashion scene. Thousands of models, photographers, agents, and journalists flock to the fashion capital to attend glamorous runway shows and celebrity-studded parties.
Called Semaine de la Mode de Paris, it's a celebration of designer shows held in spring/summer and autumn/winter. Famous brands like Dior, Chanel, Louis Vuitton, and Givenchy host their shows in historical venues like the Carrousel du Louvre and the Grand Palais. The venues are often kept a secret until just before the show starts!
And even though you can't buy tickets to the hundred or so fashion shows, you can catch models and Beautiful People milling around town. Your best chances for star gazing and fashion inspiration is to hang around chic bars and restaurants around the Louvre, the Jardin des Tuileries, Place Vendome, and Place de la Concorde.
Paris, Paris, Paris
January 2021


Chinese New Year
The world's biggest Asian holiday has many names — the Lunar New Year, Chinese New Year, Spring Festival — and it's the biggest, most important holiday for Asian communities around the globe. In Paris, Chinese New Year is celebrated in a number of quartiers, but particularly in the 13th Arrondissement (where Asian culture flourishes) with more than 200,000 spectators expected. 2021 is Year of Rat!
The traditional dragon parade follows a route from Avenue d'Ivry to Avenue de Choisy to Boulevard Masséna to Avenue d'Ivry. There's also a Lantern Festival with tea tastings & ceremonies, lantern-making workshops, and calligraphy. The festivities continue with Chinese classical dancers, poetry readings, Shaoxing opera and traditional Asian music.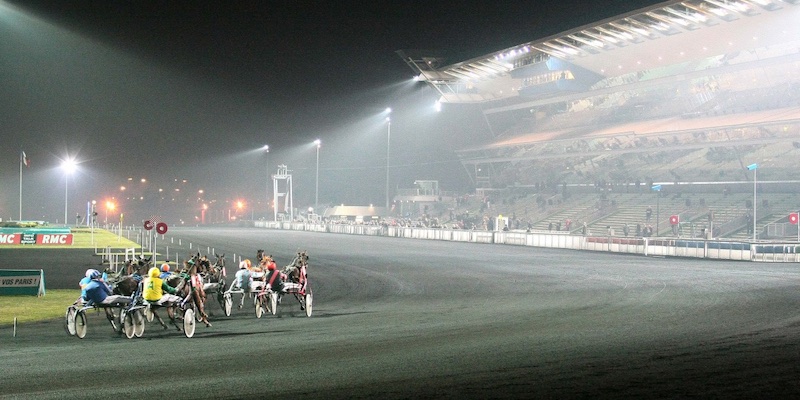 Grand Prix d'Amérique – Harness Racing World Championship
The Grand Prix d'Amérique is a unique harness race created in 1920 to honor America's contribution to France during World War I. It is, in fact, the world's most important trotting race, bringing together the best horses and trainers in the 2,700 metres distance category.
With one million euros in prize money, the Grand Prix d'Amérique boasts the highest horse racing prize earnings in France. 40,000 spectators gather each year to see the new winner crowned on the last Sunday of January. It all takes place at the historic racing track in Vincennes, found in the wooded park on the east side of Paris. The race is broadcast in thirty-six countries on four continents.
The most famous winner was Ourasi, a chestnut French Trotter. His total career earnings were almost three million dollars and he was the Grand Prix d'Amérique winner in 1986, 1987, 1988, and 1990. His record is unequalled and Ourasi is considered the horse of the century.
The Vincennes Hippodrome was built in 1863, destroyed during the Franco-Prussian war and rebuilt in 1879. Today it's considered the mecca of horse racing.
Vincennes Hippodrome de Paris
January 2021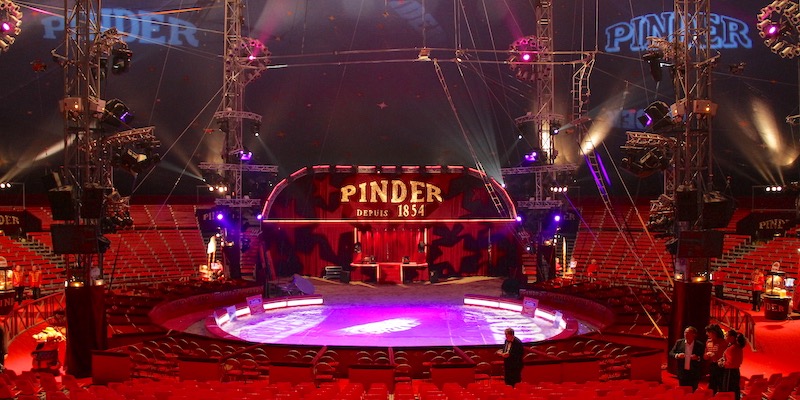 Pinder Circus
This is classic circus featuring a troupe of passionate, talented young artists from every corner of France – the acrobat duo of Amber and Antoine, magic by Lydo, the contortionist Valentine, tight rope walkers, mimes, clowns, and the talented Horseback Men who perform stunts at high speeds.
The history of the Pinder circus began in 1854 with British brothers William and George Pinder. After struggling in England, they moved the show to France where they found an eager audience. With their children's help the circus was successful for decades until they hit financial troubles in the 20th century. In 1928 the Pinder Circus was purchased by Charles Spiessert, a Hungarian carnival performer who led the circus back to its glory days with state-of-the-art equipment and talent.
In 1983 Gilbert Edelstein became the fourth owner of the Pinder Circus. Initially a rock concert organizer, he brought success to the circus as the first traveling Cirque de France in Europe. His children, Frédéric and Sophie, also contribute to the history and majesty of the circus. Sophie is the Artistic Director of the circus and Frederic is one of the best lion tamers of his generation.
Pelouse de Reuilly, 12th Arrondissement
November 2021 to January 2021