Guide to Christmas
In Paris – 2015
It's le plus merveilleux time of the year! Christmas in Paris is a magical time — shops glow with colorful Christmas displays, patisserie shelves groan with seasonal delights.
Restaurants create special Christmas Eve, Christmas Day and New Year's Eve menus that are filled with the bounty of the season — fresh oysters from Brittany, foie gras, truffles, chestnuts, champagne.
150,000 Christmas lights adorn the Champs Elysées and intricate seasonal window displays entertain children and parents alike in the Grand Magasins. The Ferris Wheel takes center stage on the Place de la Concorde.
There's so much to do in Paris during the Christmas season. The Louvre and other top Paris museums are open during the holidays (with the exception of Christmas Day and New Year's Day), the seasonal skating rink (known as patinoire in French) is set up in front of Hôtel de Ville, and there's often one at Trocadero as well. The Eiffel Tower is open even on Christmas Day, and Noël markets selling gingerbread and chocolate Père Noëls are found throughout the city.
Christmas concerts are performed throughout the city at some very famous venues: the churches of Saint Germain des Prés, St. Julien le Pauvre, La Madeleine, La Sainte Chapelle and Notre Dame.
Here are some ideas we like to help you in planning your holiday visit to Paris. A useful list of special activities, events, concerts and tours can be found in our article about December things to do in Paris.
Paris Insiders Tip
Christmas Day activities tend to sell out early. But, if you can't get a December 25 booking, why not try dates just before or just after Noël? Try December 23, 26 or 27!
Christmas in Paris 2015 – Activities
Christmas Dinner on the Seine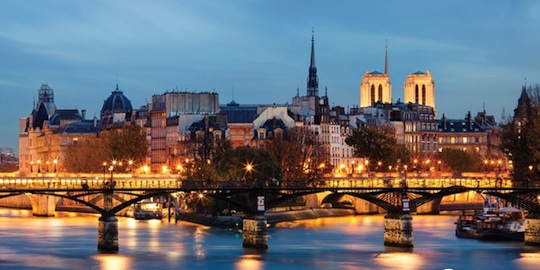 Combine Christmas lights, French cuisine and the Seine River and you have the winning ingredients for a special evening out in Paris.
As you cruise down the Seine, your 3-course meal will be served while you glide past illuminated Paris landmarks. The seasonal menu is prepared by a chef from the Academie Culinaire de France.
Select the
service premier
and you'll have a private table reserved at the front of the
bateaux
with extra appetizers, aperitifs and liquers. (We suggest choosing December 23, 25 or 26 as your date.)
Eiffel Tower, Moulin Rouge & Seine River Cruise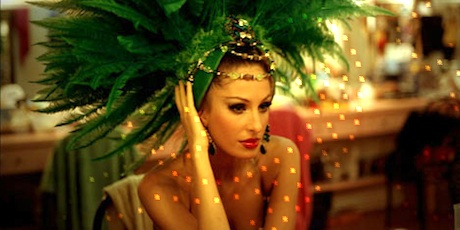 Plan a Christmas in Paris evening with dinner on the Eiffeil Tower, a leisurely Seine River cruise and a cabaret show at the world-famous Moulin Rouge .
You start at the Eiffel Tower to take in the panoramic views of Paris lit up for the holidays while you have dinner at Restaurant 58 on Level 1 of the tower. You follow up with Seine River Cruise to see City of Lights riverside. Then you are whisked off to Montmartre and the Moulin Rouge for the evening cabaret.
Everything is included — transportation, dinner, Seine cruise, Moulin Rouge show and champagne! There is limited availability and this tour sells out early.
Champs Elysées Lights & Seine River Cruise
Spend a magical Christmas evening seeing the stunning seasonal lights along the Avenue Champs Elysées.
Start with a Seine River cruise admiring more of Paris sparkling Christmas lights. After your Paris Christmas illuminations tour, you'll find your table reserved at a restaurant on the Champs Elysées for a relaxing dinner with wine.
Closed Christmas Eve, book now to get a spot on the limited Christmas evening tour!
Christmas Dinner at the Moulin Rouge
It's still the most-famous nightclub in the world! Celebrate the holidays with a dinner and cabaret at at the number-one rated show in Paris — the Moulin Rouge.
Enjoy a five-course meal along with celebratory champagne and wine. The Moulin Rouge regularly sells out during the holidays, so you need to book as early as possible.
Christmas & New Year at Lido de Paris!
Lido de Paris is another one of the city's most popular cabarets and nightlife destinations.
Spend an unforgettable Christmas Eve or New Year's Eve at the glamorous Le Lido cabaret, renowned for the elaborate costumes, extraordinary sets, magical lighting, sequins, champagne and feathers.
Start the evening with a gourmet meal, complete with champagne and wines. After dinner there's dancing before the lights dim and the curtain rises for the Bluebell Girls in a whirlwind of feathers & sequins. These special shows sell out every year, so be sure to book early.
Eiffel Tower Small Group Tour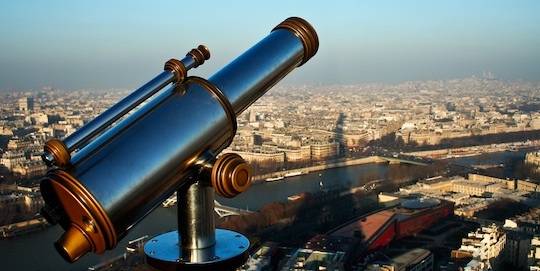 Go to the top, do not stand in line!
Get to the top of the Tower and enjoy the panoramic views of Paris Christmas lights in the distance. These small group tours get you ahead of the lines. As well, the guide will tell you about the making of the Eiffel Tower. These tours are available throughout the Christmas season, with the exception of Christmas Day. But you must book in advance! Tours have a limited number of spaces available and they go quickly.
Christmas Concerts in Paris
Christmas in Paris means music, music, music. Not just in the concert halls, but also in the historic churches and cathedrals of Paris.
A Christmas concert at one of these historic venues is something you will never forget.
Christmas Gourmet Tour
Christmas in Paris, where La Saison Des Fêtes, the holiday season, is all about great food.
On this small group walking tour of Paris, you delve deep into the world of seasonal goodness in Paris. And you sample heartily!
The tour starts at the renowned Christmas market on Place Saint-Sulpice, right in front of the magnificent church, and wanders through Saint-Germain. Bonnes Fêtes !
Christmas in Paris in 2 Minutes!
Paris Planning Guides
Want To Learn More?
Don't Miss a Single Paris Travel Tip.
Sign up for Le Petit Journal!
The Newsletter of Paris Insiders Guide
Don't Miss a Single Paris Travel Tip.
Sign up for Le Petit Journal!
The Newsletter Of Paris Insiders Guide