Paris Events In March 2021 – Festivals, Art, Music, Carnaval & Film
Paris events in March 2021 start with a bang with the Paris Half Marathon, an international documentary film festival, the biggest book fair in France, and a glamorous horse jumping competition sponsored by the Hermès fashion group. If you're in Paris on Saint Patrick's Day make your way to the Irish Cultural Centre for a day of family fun. So allons-y, come on, this will be one of your busiest and best trips to Paris ever.
What To Do & See In Paris When You're Here

Semi de Paris – Paris Half-Marathon
Can you say "destination race"? If you made a New Year's resolution to become fitter, this Paris event can be your inspiration to get your running game on. The Paris Semi-Marathon attracts 40,000 runners, about 5,000 of them are visitors. The 21 kilometre route is flat, scenic, and takes runners along the avenues of the Bois de Vincennes woodlands in the eastern part of Paris. The circular route follows into Paris, along the banks of the Seine River, and finishes on Avenue Daumesnil near the Parc Zoologique de Paris.

Cinéma du Réel Film Festival
The first Cinéma du Réel was held in 1978 at the Centre Pompidou with the aim of promoting documentary films. Decades later they are still gathering and curating the best of international documentary films. The festival attracts 20,000 film lovers with hundreds of documentaries screened around the Beaubourg quartier and the Centre Pompidou. There's also a selection of workshops, seminars and a retrospective highlighting the best of documentaries through the ages.

Salon du Tourism
Join 100,000 travel professionals in Paris under one roof to discover the latest trends in the travel industry. The event is primarily delivered in French, so if you plan on attending better brush up on those French travel verbs.

Livre Paris
The first Livre Paris was held in 1981, now it's the biggest book fair in France with thousands of writers, authors, and publishers attending. There are several themed stages: main stage; crime fiction; BD (bande dessinne), manga and comics; children; young adult; science; behind the publishing scene and art square. With more than 3,000 authors in attendance, chances are you'll be able to meet a few with a full schedule of book signings, conferences and events.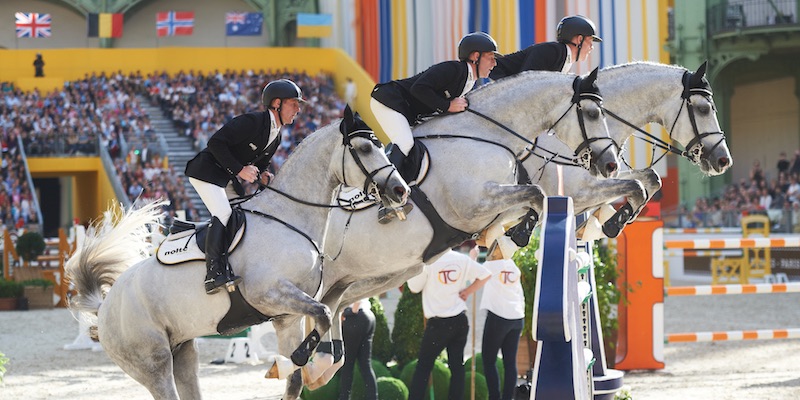 Saut Hermès
Saut Hermès is the elite of international show-jumping. The high-level horse jumping competition was established by the historic fashion leader Hermès (famous for their handbags and silk scarves) and it all takes place under the glass roof at the Grand Palais. Here's your chance to witness top show-jumpers go head-to-head in one of the most technically challenging competitions in the world.
• Grand Palais
• March 2021
• Information…

La Fete de Saint-Patrick
Head to one of the many Irish pubs in Paris for a guaranteed day or night of fun. Topping our best Irish Pub list are the Quiet Man in the 3rd Arrondissement and McBrides Irish Pub on Rue Saint-Denis in the 1st Arrondissement. You could also make your way to the Irish Cultural Centre at 5 Rue des Irlandais (5th Arrondissement) wearing as much green as possible! In past years, the Saint Patty's Day events at the Irish Cultural Centre have started at 1 PM with an afternoon of family fun, music and dance.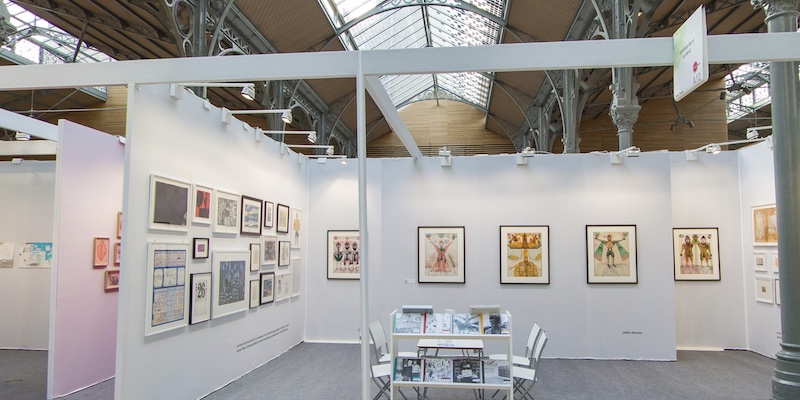 Drawing On Paris Art Fair
Now into its second decade, this popular art fair (sponsored by the French Ministry of Culture) showcases 2,000 artworks curated from 72 international galleries. The show has dual purposes — providing a break to emerging artists and featuring obscure works by renowned artists. Simply, this is the best place in Paris to discover the art of drawing.
We love that the venue changes frequently, giving artists and galleries creative ways to transform new spaces into a temporary art gallery. In the past, Drawing Now has been held in an Haussmannian apartment, in a church, on Docks en Seine and the Carrousel du Louvre.