Viaduc des Arts – A Place For Artisans In The 12th Arrondissement
There's a secret Paris address you'll want to add to your itinerary when you need a break from the obvious shopping areas like Saint-Germain-des-Prés and Saint-Honoré. Take a detour to an artisan's mecca that once was part of an urban train line. Here you will discover a unique shopping experience — tapestries, furnishings, lighting specialists, artisan jewelers, chocolatiers, and even glassblowers fill the Viaduc des Arts workshops, retail spaces, and showrooms.
Le Viaduc des Arts is home to more than fifty artisan shops specializing in fashion, decoration, culture, and jewelry.
History of Viaduc des Arts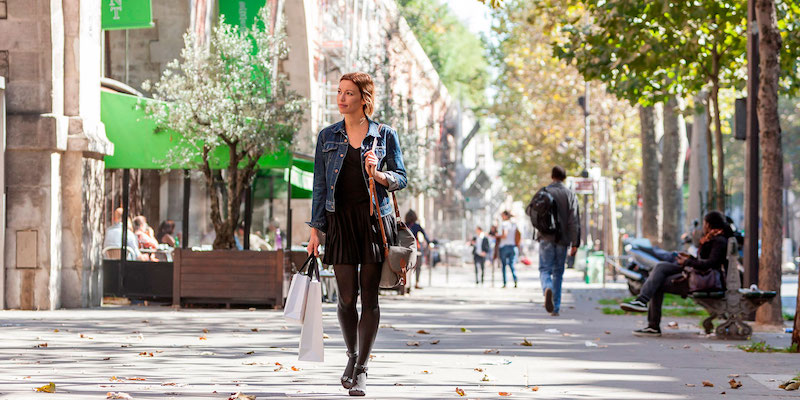 Built in the 1859, the Viaduc was once a vital inner-city train line in the 12th Arrondissement of Paris. (The arches of the viaduct supported the train tracks above.) A century later the railway was replaced by an underground train line. For years afterwards the arches languished until the City of Paris gave the green light to restore the property. At the same time a tree-lined walkway, the Promenade Plantée, was constructed on the overhead tracks.
Today, the kilometre-long stretch of ateliers, shops, and cafes attracts locals as well as an international set. The selection of shops at Viaduc des Arts tends to change, but the following list gives a good indication of the mix you will find here.
Viaduc des Arts Ateliers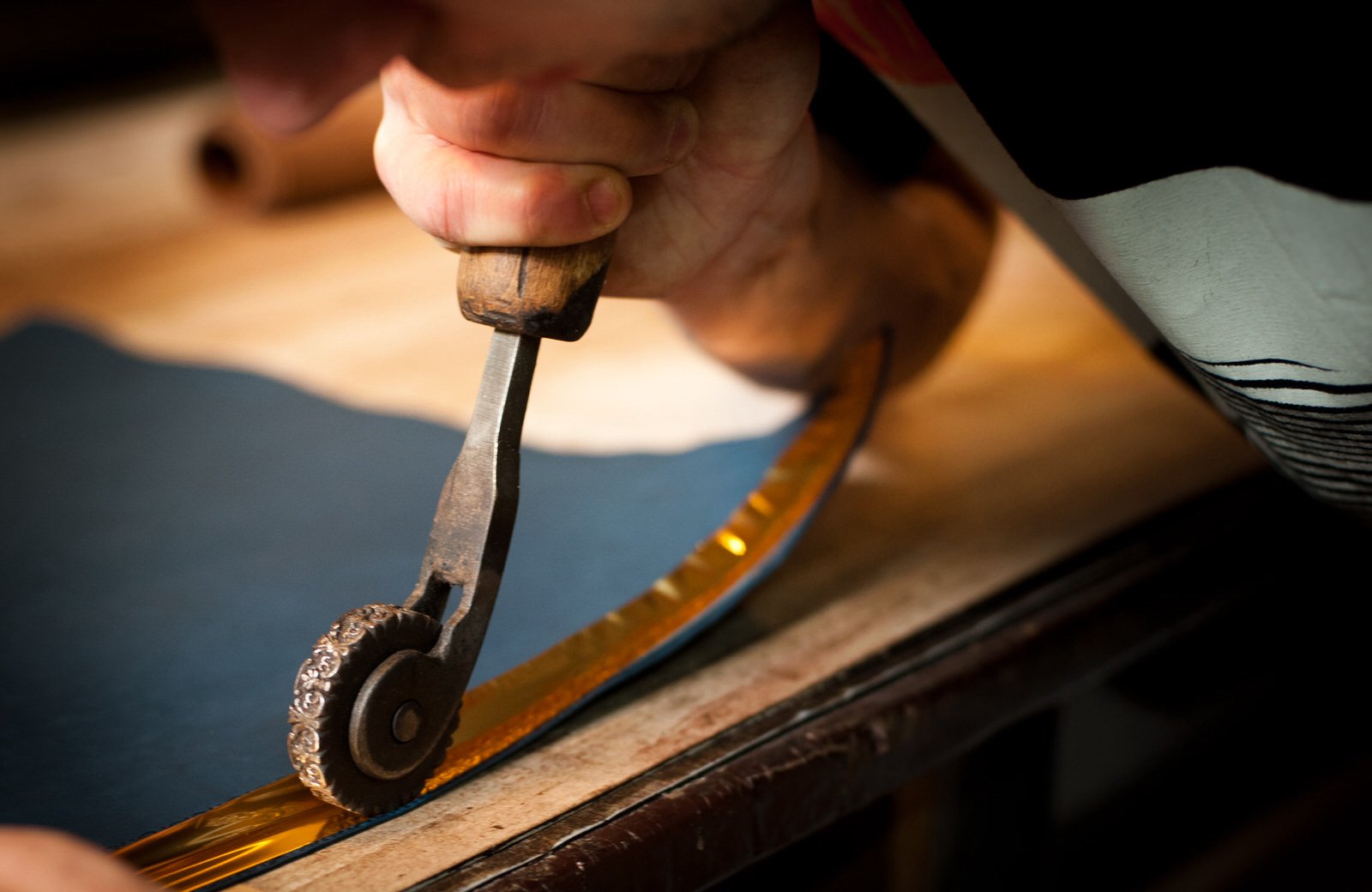 Maison Fey
Established in 1910, Maison Fey specializes in leather-covered, stamped and embossed books, frames and furnishings. When you enter the shop, you will be amazed at the variety of calfskin, goat, and ostrich skins in every shade hanging from the ceiling. Against a wall is a row of wooden-handled implements used to emboss decorative gold or silver designs on leathers, one of the house's most popular items. They also fix old leather boxes and reupholster leather furniture.
• Website…

Philippe Atienza Bottier
Philippe Atienza achieved the pinnacle of French craftsmanship in 2011, earning Meilleur Ouvrier de France. After a couple of decades of working at illustrious shoemaking houses, Atienza struck out on his own in 2015 with this shop at Viaduc des Arts.
• Website…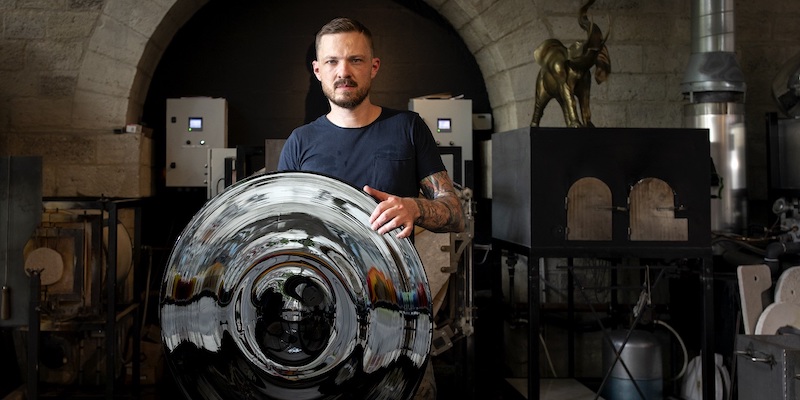 JMW Studio, Glassblower
Jeremy Maxwell Wintrebert has established his glassmaking Paris workshop at Le Viaduc. Made by hand and entirely freeform, without molds, each of his creations is one of a kind.
• Website…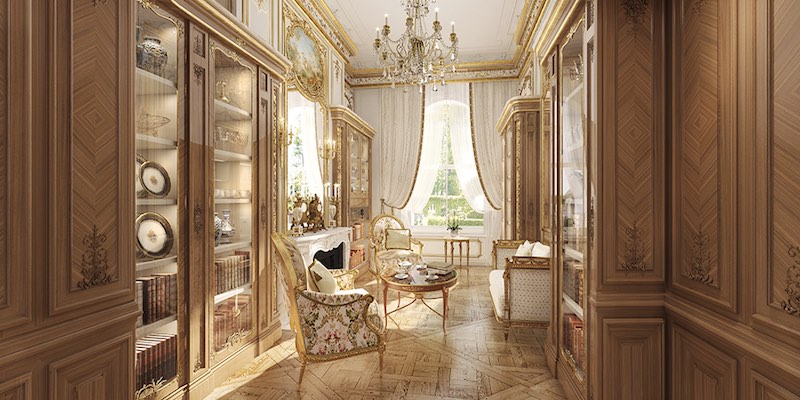 Rinck
Does your castle need a renovation? Whenever ours does we head to Rinck, founded in 1841, which specializes in the art of French savoir faire. The design company revitalizes offices, private residences, luxury brands, mansions, and palaces. Visit their site to get them started on your château. (Be sure to build a spacious guest room. Hint.)
• Website…

Jean-Charles Brosseau, Parfumier
Jean-Charles Brosseau founded his design house in 1954, but it was the first perfume he created in 1981 that made his name. Since then, the product line has grown to thirteen unique fragrances distributed in more than 30 countries.
• Website…

Handmade Fabrics at Malhia Kent
Malhia Kent overflows with gorgeous fabrics woven on site and in full view — available as sweaters, scarves, coat and shawls. Buy one of their reasonably priced pieces and come away with a hand-decorated Malhia bag.
• Website…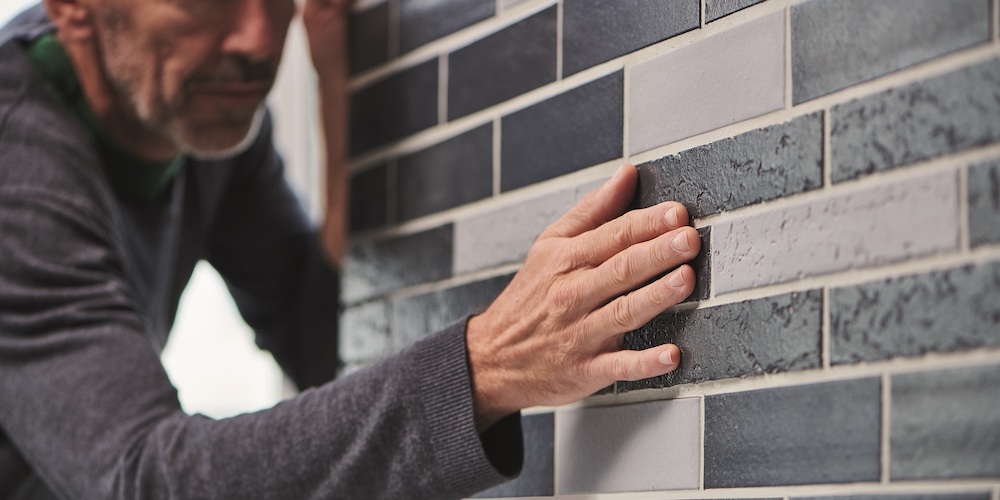 Rairies Montrieux, Terracotta Tiles
Rairies Montrieux produces terracotta tiles as well as reproductions of old and contemporary tiles. Their tiles are made of 100% natural clay and are perfect for walls, floors, and gardens.
• Website…

Mosaics at Atelier Lilikpó
Atelier Lilikpó makes custom mosaics based on an ancient techniques and materials like molten glass, enamels, porcelain stoneware, marble, gold leaf and leather mosaics.
• Website…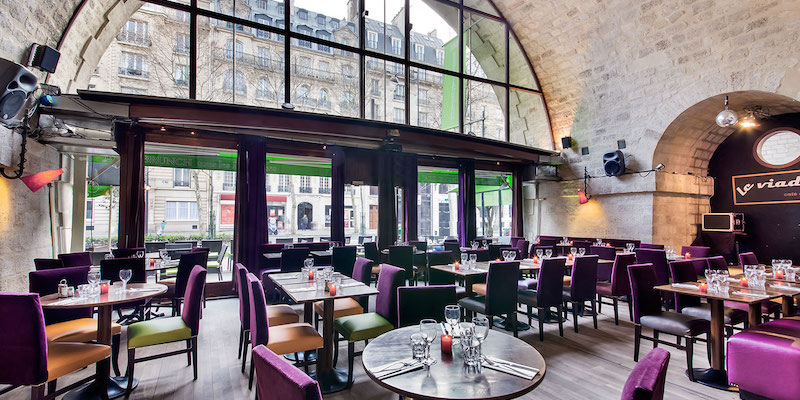 Dining at Le Viaduct
There are several dining options along Le Viaduct. Jamon Jamon restaurant & delicatessen features Spanish cuisine; Le Viaduc Cafe has sidewalk tables and jazz brunches on Sundays.
• Le Viaduc Cafe Website…
Le Viaduc des Arts Resources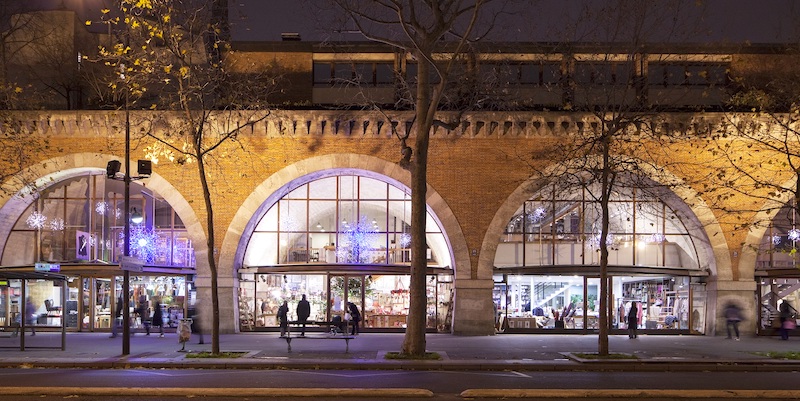 Along Avenue Daumesnil, starting at Rue de Lyon
12th Arrondissement
Hours vary from shop to shop
Metro – Ledru-Rollin, Line 8; Gare de Lyon, Lines 1 & 14