Tried Of The Ordinary? Here Are 5 Unusual Things To Do In Paris
Perhaps you've already spent a day at Versailles, or explored the Louvre on a skip-the-line guided tour. Or maybe you're just up for doing something different in Paris, something unusual. We know how you feel — we're always looking for the new, the quirky, the off-the-beaten chemin Parisian.
There are some unusual Paris activities that immediately spring to mind, like a guided tour of the catacombs or a champagne tasting cruise along the Seine. Both of those are wonderful fun. But this time we wanted to tell you about activities that are a little more "out there", that take advantage of the glorious fact that you are in Paris, a most unusual city !

1. Literary Greats of Paris Walking Tour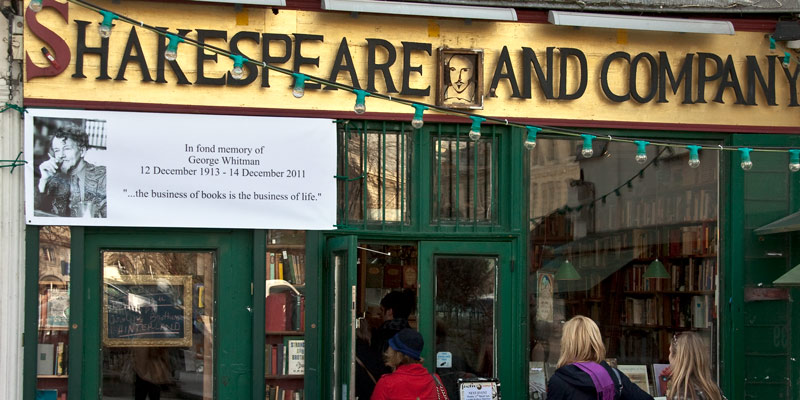 Hemingway and F. Scott Fitzgerald and Oscar Wilde… together at last on this 3-hour literary tour of Paris. On the Left Bank, the favorite haunt of writers and artists, you explore the Latin Quarter sites frequented by writers of the Jazz Age. In Saint-Germain-des-Prés are the literary cafes favored by Jean-Paul Sartre, Simone de Beauvoir, even Pablo Picasso.
Everywhere on this side of the river Seine are places great writers lived, worked, ate, drank, and, in the case of Oscar Wilde, died. It's a piece of history and a fascinating reminder of how Paris was, and remains, the City of Culture that has attracted the likes of Victor Hugo, Baudelaire, the Beats, and James Joyce. This is a small-group tour of no more than 10 people. A private tour is also available.
2. World War II in Paris Walking Tour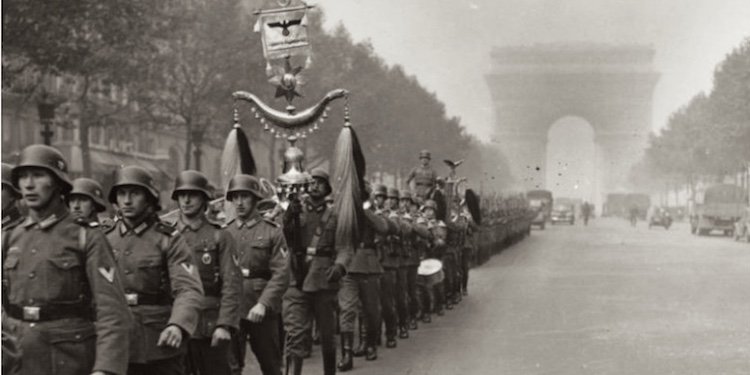 If you're interested in history, and especially Paris history, you already know that World War II was both a challenging and interesting period. This tour takes you to some of the key places that illustrated the German Occupation from 1940 to 1944. A lot of the somber yet fascinating history is explained and illustrated. One of the things we find most illustrative are the bullet holes and artillery damage that can still be seen on buildings from the Notre Dame to the Paris police building.
Whether you're a history buff or not, you'll be intrigued by the artifacts from this pivotal period as you hear about the defeat, the occupation, the French Resistance, and the Liberation of Paris in August, 1944.
3. Up, Up in the Air at Fontainebleau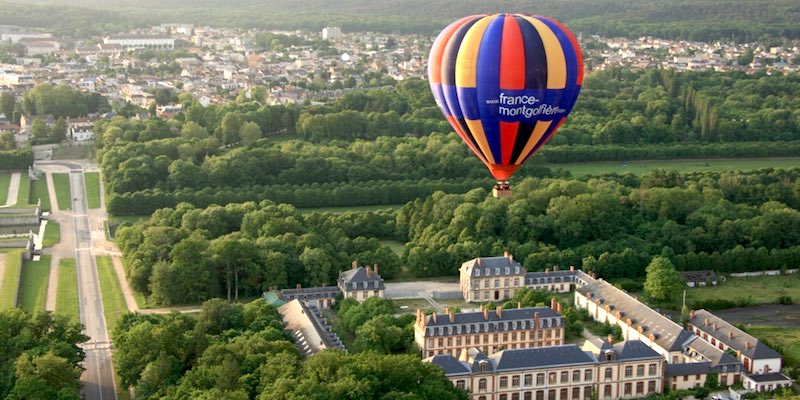 Château de Fontainebleau is one of the grand castles of France, and like Versailles and Vaux-le-Vicomte, it is quite near to Paris, only a 45-minute drive. It's a spectacular place, set in its own forest.
Maybe the best way to see the chateau and the sprawling estate is from on high, and that's just what this unusual tour offers with a one-hour hot-air balloon trip above the French countryside, with Fontainebleau spread out before you. The activity includes round-trip transportation from Paris, a one-hour ride, and even a glass of champagne (although we suppose the last item is not that unusual for Paris!).

4. Cruise Paris in a Vintage Rolls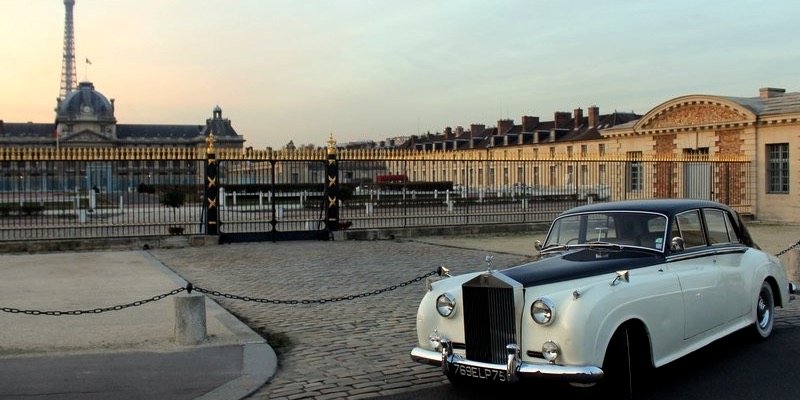 That's "Rolls", as in "Rolls Royce" and, really, is there any better way to feel like a VIP in Paris? Your driver meets you at your Paris address and shepherds you into this vintage luxury car. As you relax in the smooth leather seats it will seem like you've been transported, not just around Paris, but back to an earlier era of private luxury.
You see the loveliness of the City of Light with new eyes as you cruise past the beautiful sights. Stop to take photos or to pop into a boulangerie for a pick-me-up pastry. There are several versions of this private drive to choose from, but our favorite is the 2-hour tour with champagne. "Cheers, darling."
5. Art Nouveau Walking Tour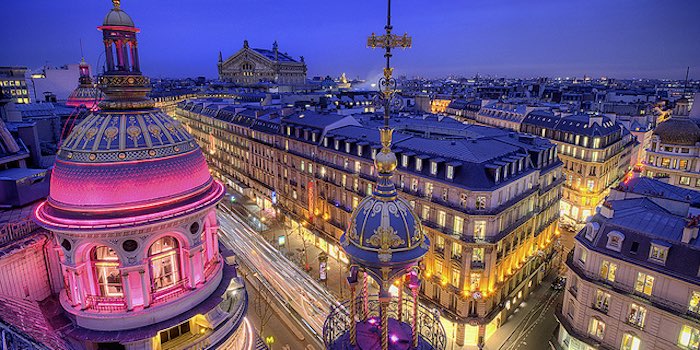 This walking tour focuses on the wealth of Art Nouveau treasures in Paris. Art Nouveau was a style of architecture and decoration that flourished in Paris during the Belle Epoque — between the end of the Franco-Prussian War in 1871 and the beginning of World War I in 1914 — most especially in the two decades after 1890. Art Nouveau was an international phenomenon of the period and you might recognize some of its famous practitioners and inspirations like Willam Morris, James McNeill Whistler, Dante Gabriel Rossetti, and Hector Guimard, famous for his Paris Metro entrances.
Even though the popularity of Art Nouveau was relatively short lived, because it flourished during a period of Paris expansion, there are a number of fine examples here. This tour takes you to the best of these, like Palais Garnier, spectacular department stores Printemps (pictured) and Galeries Lafayette, and Gare St Lazare. You not only learn about Art Nouveau and its era, you also learn to appreciate Paris in a new way.

BONUS IDEA – Day Trip to Bruges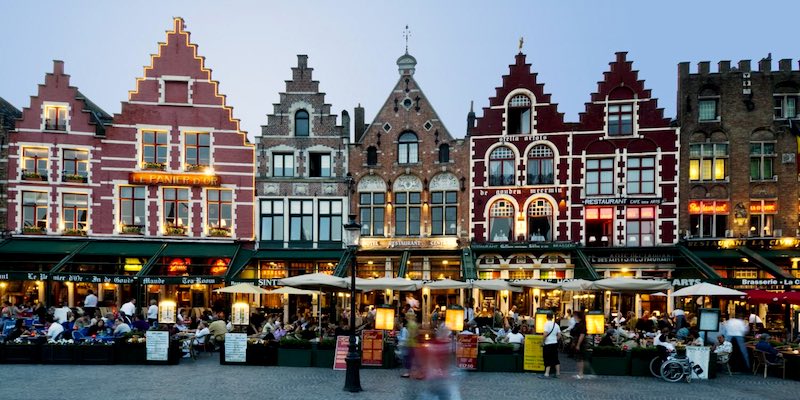 We know we said we were going to show you five new and unusual tours of Paris, but we had to find room for this one. It's a long day trip from Paris to Belgium's most charming Flemish city, Bruges — the most beautifully-preserved medieval town in Europe. Very few places have their medieval centers as intact.
You pass through the countryside of northern France on your way to Bruges. Once there, you guide takes you on an informative walk through the loveliest parts of the center, and we think you're going to fall in love with its sheer cuteness. In the warms months you also take a short cruse along the canals for another interesting perspective.