More Ideas for What to Do in Paris While You're There
With so much to choose from, it can be difficult to decide what to do in the City of Fun while you're there. Of course, there's the Eiffel Tower and the Louvre Museum, but we'd also like to share with you the things we love about Paris that many first-time travelers will never experience.
Paris is home to many cultural activities like ballet, opera and classic music concerts held in some of the most historic buildings in Europe — Palais Garnier, Opera de Bastille, and the Gothic churches. Our goal is to show you how to get inside those landmark buildings and experience Paris like a native. By the way, we'll also tll you what to do on your Paris Honeymoon.
The Scoop on What's Happening in Paris
One of the best ways to plan your trip is by finding out what's happening during the time of your visit.
Every month we organize all the best activities and events into a handy monthly calendar. It's the one place to go to discover what's on — current things to do, ballets, concerts, museum exhibits and other events. Oh, and don't worry — Delacroix's painting is of the July Revolution of 1830. It doesn't happen every year!
Skip-the Lines at the Museums
We just love being able to walk past those lone lineups at the most popular museums. Here's the secret of how we do it.
We sign ourselves up for a guided museum tour. We meet the expert (and licensed!) guide at the museum door and she leads us past the ticket lines and directly to the most famous works of art. It's not available at all museums, but we certainly recommend you visit the Louvre and d'Orsay this way.
Ballet, Opera & Classical Music Concerts
Beyond art, museums and monuments, Paris culture lives in opera, ballet and classical music concerts held in historic venues. Attending a cultural event in Paris will get you inside many landmark buildings that otherwise you would just walk by.
The majestic Palais Garnier, the modernistic Opera de la Bastille or a classical music concert held in one of the city's beautiful historic churches and cathedrals. It's easy to buy tickets on line, but you need to do it in advance, before you leave home.
Our readers' favorite venue for classical music concerts is the Gothic masterpiece La Sainte-Chapelle. Listen to Vivaldi, Bach and other master composers surrounded by gilt, stained glass, and Renaissance architecture.
What's On Now in Paris
More About Ballet at Palais Garnier
Palais Garnier dominates Place de la Opera, so called because for about 100 years the palais was the main opera house in Paris.
It is so spectacular that it needs to be seen to be believed. Today most opera performances in Paris have moved to a larger, modern opera house on Place de la Bastille, but the new house does not come close to matching the sheer beauty of Palais Garnier.
Luckily, most ballets are now performed at Garnier, and it's something you shouldn't miss.
Paris Honeymoon & Proposal Planning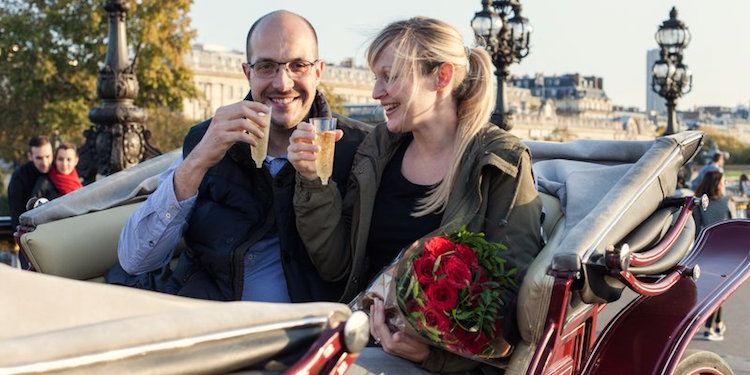 It's the most romantic city in the world, right? So, where else would you go for your honeymoon, or that once-in-a-lifetime proposal?
You'll want to learn about romantic hotels and things to do. But you'll also want to know about the extra-special private proposal activities that can be arranged for you by our Paris Concierge. How about a champagne-fuelled horse-drawn carriage ride past the Eiffel Tower, with roses, champagne and photographs to keep the memory alive?
Paris for Kids
Looking for kid-friendly things to do?
That's good because there's plenty to see and do for children.
We've been traveling to the City of Fun with our son since he was a toddler, and over the years we've sourced some of the coolest places & activities that make kids happy — hands-on science museums and two great zoos top the list. (By the way, ALexandre appears in two photos on this page.)
Shopping at the Iconic Department Stores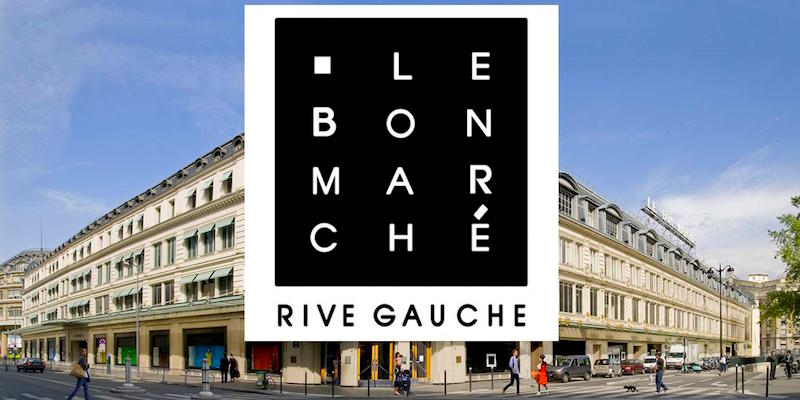 Paris is also a great city for shopping and has some of the finest department stores in the world.
In fact, you could say that department stores were invented here. Printemps opened its doors in 1865 and has remained a popular destination for Parisiennes as well as travelers.