Palais de la Découverte – Hands-On Science In The Center Of Paris
For anyone coming to Paris with children — or with an inquiring mind — Palais de la Découverte is an essential stop. This hands-on science museum in the 8th Arrondissement is the hands-down favorite with kids and their parents. The permanent exhibits are fascinating, and the special exhibitions keep us coming back.
Palais de la Découverte is currently closed for renovations. It's part of the overall upgrading of the Grand Palais complex for the 2024 Olympic Games to be held in Paris.
This has been on our Paris route for many years, and even though our son Alexandre has grown up, Palais de la Découverte is still the first place he shows to friends who come to Paris. The museum is pretty much right in the centre of things, attached to the Grand Palais, just off the Champs-Elysées, about half-way between the Louvre and the Arc de Triomphe. Come and see what the palais has to offer in its eight departments.

Life Sciences
This large department is sort of like the biology class of the palais. There's an area exploring animal communication, like cricket calls and frog ribbits. Another section explores human biology. Our favorite area has always been L'École des Rats — that's right, Rat School. It's about behavior in animals and humans, featuring a maze that rats learn to travel. Recently the museum added a large, live ant farm, featuring leaf-cutter ants, and that's captured our interest as well.
Eureka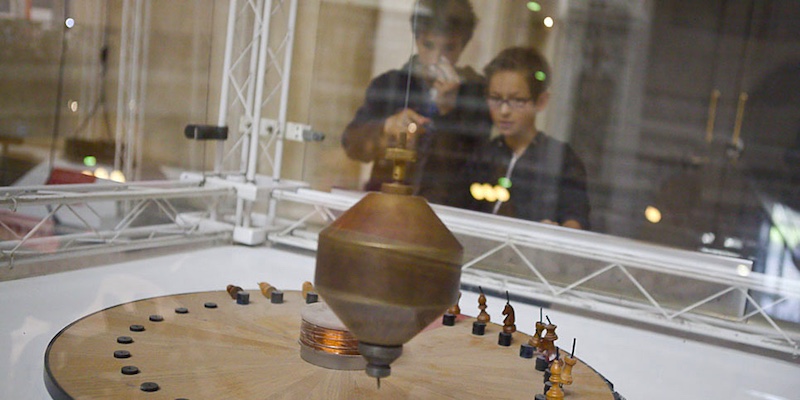 Eureka may well be the most fun part of the museum. Here there are more than 30 ways to play with science. Learn how pulleys work with hands-on playing… er, studying! The idea here is that the physics experiments and games help children to understand what they learn about in science class at school and in the other rooms of the museum.

Astronomy & Astrophysics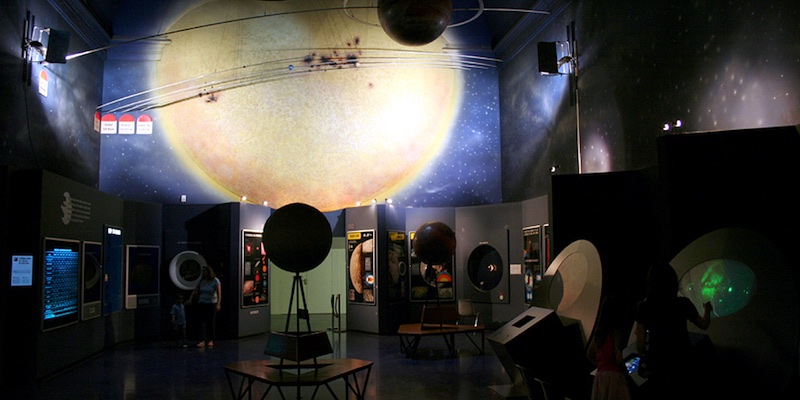 The first planetarium in France was built at Palais de la Découverte and it's still operating today. It's a dome 50 feet in diameter with a giant sun gear that reproduces the starry night sky. Objects in space visible to the naked eye are also shown. The fun thing is that you can view the sky and celestial phenomena as they looked from any point of the Earth, at any time in history. There are demonstration sessions at various times of day throughout the week.
Other Departments at Palais de la Découverte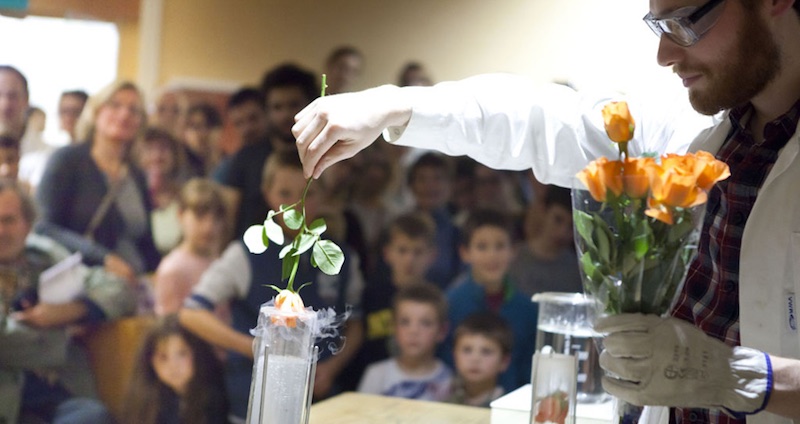 The Chemistry department features hands-on displays, but also ongoing demonstrations by scientists. Over in Geosciences there are displays related to dinosaurs, volcanoes, tectonic plates, mountains, and even the geology of Mars.
Mathematics features talks by prominent teachers, but is also filled with recreational, math games and puzzles. Physics is all about the wonders of… physics. The newest area is Computer Science & Digital Science.

Temporary Exhibitions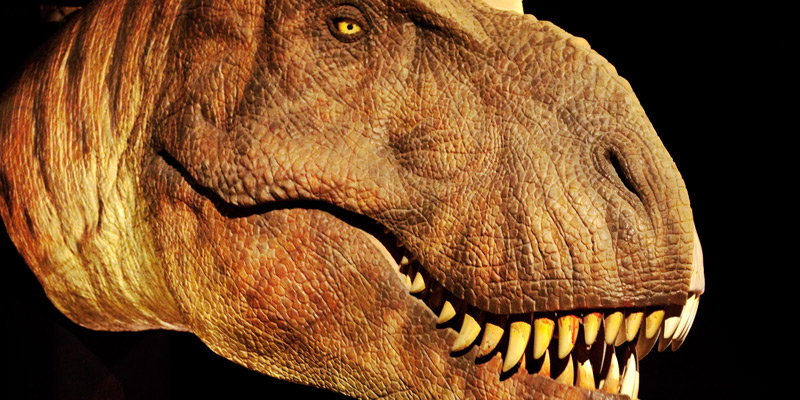 We've seen wonderful special shows at Palais de la Découverte and have never been disappointed. Exhibitions about dinosaurs, about great apes, even about human hair. We remember one show called Pasteur the Innovator. A very popular exhibition was about the science of Star Wars. Alexandre recently reminded us about the Ice Age show and the fascinating exhibition about cave dwellers and early human societal groups.
Palais de la Découverte Resources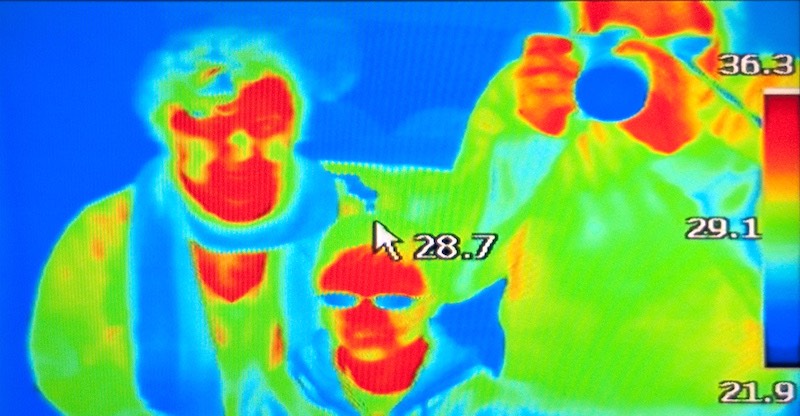 Avenue Franklin-D-Roosevelt
8th Arrondissement
Metro Stations – Champs Elysées-Clemenceau and Franklin-D-Roosevelt