The 10th Arrondissement of Paris – 2 Gares, 2 Markets & A Canal
While there are no Eiffel Towers or major museums here, the 10th Arrondissement is where you'll find Gare de Nord and Gare de l'Est, the two largest train stations in Paris. The district also has few secret attractions (well, perhaps not that secret) — Canal Saint-Martin and Marché Saint-Quentin, one of the last covered markets in Paris. So, allons-y, let's explore the 10th Arrondissement.

12 Great Things About The 10th Arrondissement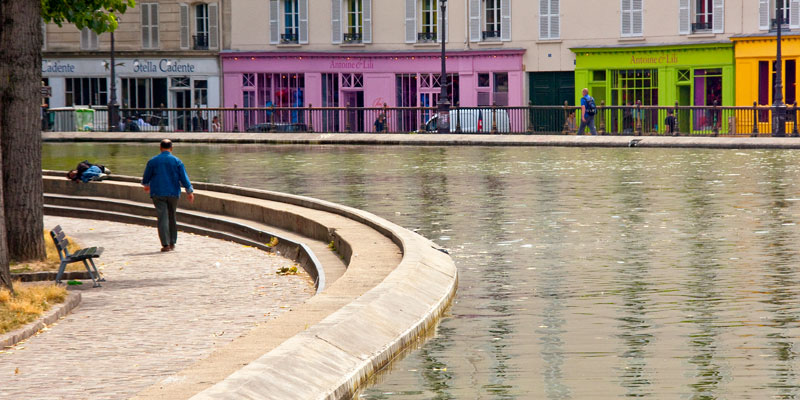 Along Canal Saint-Martin, photo by Mark Craft
You can't talk about the 10th Arrondissement without talking about Canal St-Martin. This waterway cuts the arrondissement in half as it runs from Parc de la Villette in the north to the Seine River in the south. Although the lower part of the Canal is covered over (where it runs through the 11th Arrondissement), in the 10th it's open to the sky and you'll always find walkers, readers, talkers, and even fishermen frequenting its banks.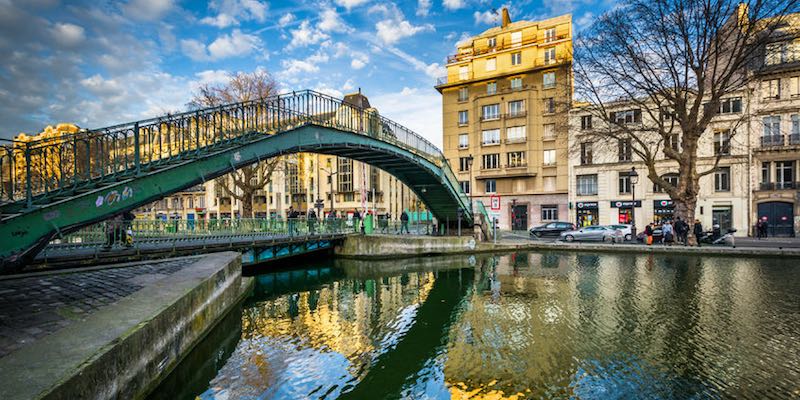 We love to recommend this waterway activity as a way to get a real feeling for this part of Paris. You take a slow boat from Parc de la Villette in northeast Paris and cruise along the canals, stopping at each lock to go down (or go up, if you're coming from the other direction) and taking your time to watch the life around you.
You get to see a lot — the Bassin de la Villette, a sort of large artificial pond where the canal widens; fishermen trying their luck from the banks; pretty pastel-painted houses; and then, unexpectedly, your boat goes underground to pass beneath Boulevard Richard Lenoir and the Bastille until you get to the Arsenal Marina and, finally, the Seine. It's a real pleasure to be able to sit back, relax, and watch this more laid-back part of Paris pass by.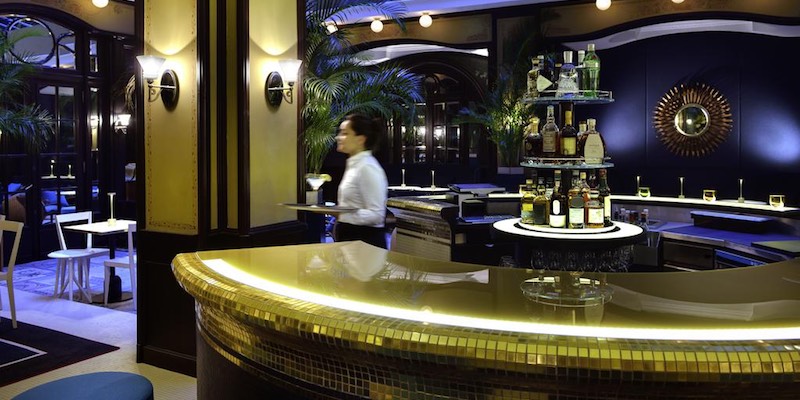 We're not normally fans of Sofitel hotels, but this one sure got our attention. It also got a lot of good reviews from guests. Rooms here are larger than the Paris standard and pretty luxurious for an affordable hotel. It's all done up in a sort of Art Nouveau style but with a modern twist. The fact that it's also been renovated means that everything is shiny new!

Main hall at Gare du Nord, photo Wikimedia by Diliff
One of the oldest, and the busiest, train station in Paris, Gare du Nord was built in the very early days of train travel in France, in 1846. We're always impressed by the gare's imposing facade, and the over-sized statues (all by famous French sculptors) that represent destinations served by the station. Gare du Nord is where you can catch the Eurostar to London, and it's where RER B from the airport arrives. As the arrival terminus for the 2024 Paris Olympic Games, Gare du Nord is being expanded and modernized.
It's name is a clue to the location of this fun, colorful hotel. Rue des Deux Gares is a small street found between the two train stations of the 10th. Les Deux Gares was completely re-done in 2020 and the results are a blast with bright colors, fantastic fixtures, and modern convenience. Reviews are good and the rooms are certainly affordable for Paris. Opt for the slightly larger Superior Double room.

Gare de l'Est, photo Wikimedia by Gilbert Bochenek
Remember the Orient Express? Its starting point was Gare de l'Est. During the World Wars you would have seen a lot of soldiers coming and going from the station. Today, you can even get to Moscow from here. Gare de l'Est will also gets you to Berlin, to Luxembourg, and (our favorite) the Champagne Region. Built in 1849, it's another impressive classic building from the same era as many of the Paris gares.
7. Les Petits Trains
Les Petits Trains at Gare de l'Est, photo by Jason Whittaker
The Moscow and Berlin trains aren't all you find at Gare de l'Est. In a cavernous underground space, beneath the halls of the gare, there are other trains running. But, they only run in circles.
This is where you find the headquarters of the Association Française des Amis des Chemins, the train enthusiasts. Among their other activities — like publishing the magazine Chemins de Fer (by subscription only) and creating a library — the association has created two or three large rooms of operating model trains. And these are amazing, accurate, and detailed models.
It's a little unclear whether this is open to the public, but it doesn't hurt to try to drop by when you're at the gare on a Saturday, when we hear that the Amis des Chemins welcomes children and adults from 2:30 PM to 6:30 PM.
Finding the entrance is part of the fun (we guess). Access is from the Alsace car parking ramp, off rue d'Alsace, located on the left of the station. Go down the ramp, take the first door on the right (door number 9) in the underground courtyard, and go up one floor. We don't know if there's a secret handshake.
Association Telephone: 01 40 38 20 92

8. Marché Saint-Quentin
19th-century photo of Marché Saint-Quentin
Let's get right to the food. Paris, as you know, is filled with outdoor markets — some of them permanently on a street with the shops open daily (like Rue Mouffetard in the 5th, Rue Poncelet in the 17th), while others are moveable feasts, with stalls filling up the street for one or two days a week (along Boulevard Raspail in the 6th, Place de la Bourse in the 2nd).
More rare, though, are the handful of covered markets that still exist in a few spots in Paris. Marché St-Quentin is the largest and busiest of those. And it has everything. Several butchers, two florists, fishmongers, lots of vegetable sellers, poultry specialists, and ethnic & regional foods. There's even a shoemaker and a beer boutique.
As with all markets, the earlier you arrive the better will be the selection. Expect crowds, noise, and excitement. Open every day 8:00 to 7:30 (many stalls closed for lunch), but the market closes at 1:30 on Sundays.
85 bis, Boulevard Magenta

9. Marché Saint-Martin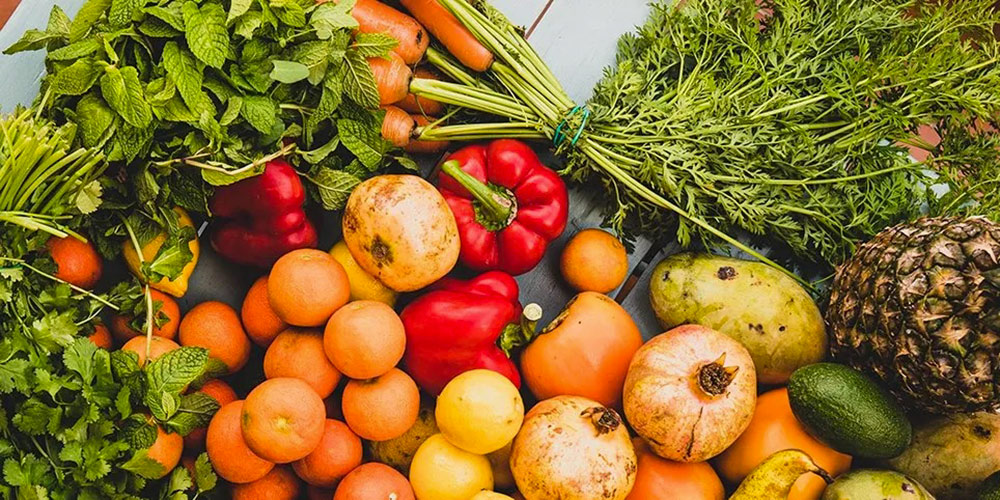 Produce at Marché Saint-Martin, photo: Marché Saint-Martin
The second covered market in the 10th is equally as well-known. Although it was first established in 1859 (as Marché Saint-Laurent), it's in a more modern space than Saint-Quentin, or perhaps the word for the space is "eclectic", since it appears that pieces of the building were added and improved over the years.
There is the usual range of food stalls with quality meats, produce, and cheese. But there are also some unique offerings at Marché Saint-Martin such as a German grocery store stocking smoked hams and dozens of German beer brands. Open Tuesday to Saturday from morning till night as well as Sunday mornings.
31-33 Rue du Château d'Eau
10. Paris Chocolate Museum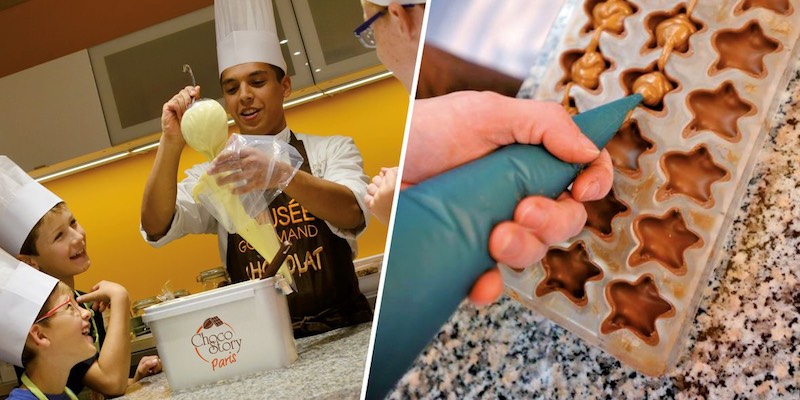 Photo: Choco-Story
They now call themselves "Choco-Story", but that's just an example of cringeworthy marketing. (And an unfortunate use of English.) That's too bad, because there is a lot of interest here — from the history of chocolate to how chocolate is made to displays of ingredients and tools, Our favorite part, though, is the chocolate workshop, where you watch chocolate concoctions being made by a trained chef. The fact that you and your kids get to make your own chocolate only adds to the experience.

11. Hôpital Saint-Louis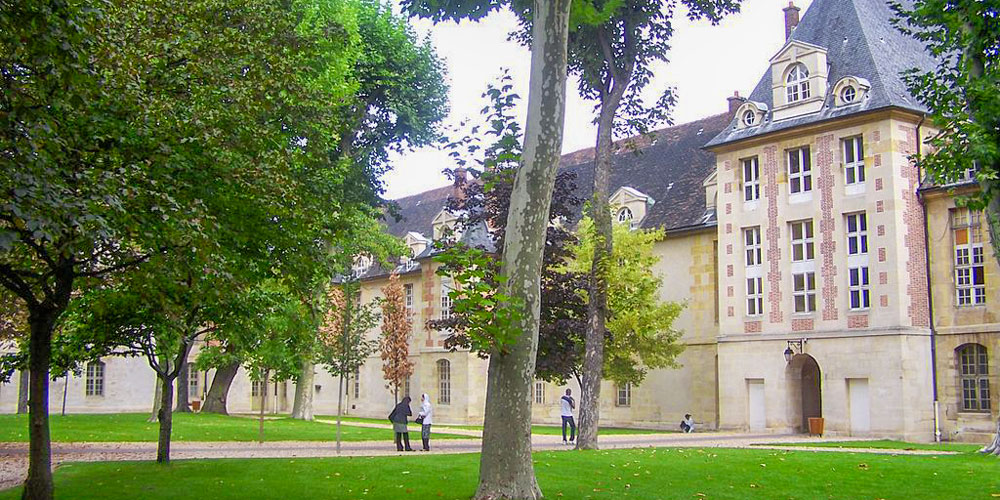 The square at Hôpital Saint-Louis, photo Wikimedia by Henry Salomé
Why would a hospital be of interest to visitors? Well, it's not usually, but Saint-Louis Hospital in the 10th has a secret — a sublime interior courtyard that rivals Place de Vosges in the Marais. In fact, the two squares were built within a year or two of each other, and each takes the shape of a perfect square.
Like Place des Vosges, both the hospital and its square were built by Henry IV in the early 1600s. There's a lot of stone and brick used in the buildings that surround both squares, which are both bordered by covered walkways. Square Saint-Louis provides the history, peace, and serenity of Place des Vosges, but without the crowds. Open from 8 AM to 6 PM. Its a literal two-minute walk from the canal.
Rue Bichat at Avenue Richerand
12. Le Jardin Villemin
Jardin Villemin, photo Ville de Paris by Romain Deflos
We really enjoy this small, lovely and lush park that butts up against Canal Saint Martin. Most days you find mothers and their young children enjoying the playground, a pond, and water fountain. On nice weekend days the park is filled with local sunbathers catching a few rays.

10th Arrondissement Paris Resources
Although the 10th Arrondissement is filled with people (almost 100,000 live here) it used to be packed. In 1881 nearly 160,000 Parisians lived within its boundaries. That's 60% more than today.
The population density is about 33,200 per square kilometre, compared to 27,600 in the neighboring 9th.
The 10th is well served by Metro lines — 2, 4, 5, 7, 9, 12