Guide to
Sacre Coeur Paris
Built following a horrible era,
it's one of the most visible
landmarks in Paris
Although an infant among the city's churches, Sacre Coeur Paris is one of the most visible and well-known churches in the city.
Sacre Coeur was commissioned by the French National Assembly in 1873, just after the the tumultous years of the Franco-Prussian War and the Paris Commune.
In that period France had suffered a humiliating military defeat, Paris itself had been under seige, and the riotous Commune caused thousands of deaths and destroyed many buildings — including the Tuileries Palace and the Hotel de Ville.
Construction started on Sacre Coeur in 1875, but it took forty years to complete and was only finally finished in 1919. Six architects were involved in the project during its construction. It took longer to complete than the Parthenon in Athens.
The Sacre Coeur Paris has been the subject of controversy. Many call it the white elephant of Paris and consider it nothing more than an eyesore. But, located on top of Montmartre, the marble white cathedral offers one of the best views of Paris. It's also one of the highest viewpoints in the city.
Paris Insiders Tip
Climb the 237 steps of the dome of the basilica to get a spectacular 30-mile view of Paris and Ile de France. After your visit, head towards Place des Abbesses for a taste of the real Montmartre.
How does the Cathedral stay so white?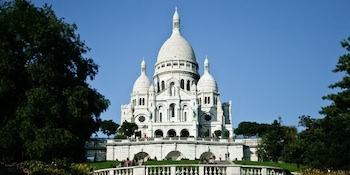 Surprisingly, the white stone used to build Sacre Coeur has an amazing self-cleaning property.
When it rains the stone excretes a white chalky substance that acts like a fresh coat of paint.
At 18.5 tons, the tower bell is one of the heaviest in the world.
35 Rue du Chevalier-de-la-Barre, 75018
Sacre Coeur Paris is open daily from 6:00 am to 10.30pm
Entrance is free but there's a small fee to climb the dome
No shorts, no bare shoulders and no hats

See both Sacre-Coeur and Notre Dame Cathedral on a full-day tour.
Learn More »
Montmartre & Sacre Coeur Walking Tour
Windmills, cabarets, artists' residences, winding streets and a big white basilica.
All that plus some great food are what you'll find on top of this most famous Paris hill. As well as a spectacular view.
Take a guided walk through the street of Montmartre, with a Paris expert at your side, and discover the historic significance of this famous Paris neighborhood. Walk with the ghosts of Picasso and Van Gogh.
You'll also visit Sacre Coeur, of course.
Don't Want to Walk? Visit Sacre Coeur, Montmartre and then continue on to the Louvre for a one-hour tour. Monday, Wednesday and Fridays. Learn More »
Photography Walking Tour of Montmartre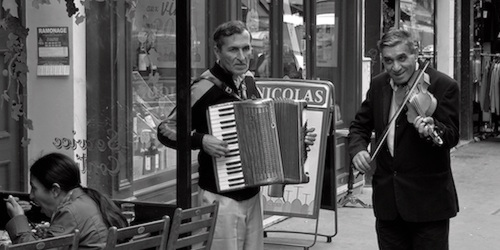 Ready, aim, create!
With your camera in your hand and a professional photographer at your side explore the historic streets of Montmartre.
Get hands-on expert advice on how to create the best photographs that you'll be able to use throughout your trip.
As the day ends, you'll stop in for a drink at a bistro in Place du Tertre for a final review of your photos.
Dinner and Show at the Moulin Rouge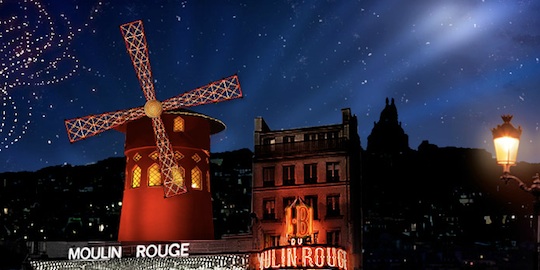 After seeing the Basilica of Sacre Coeur, visit another famous site at the foot of Montmartre to take in the number-one rated show in Paris — Moulin Rouge Cabaret.
Enjoy French traditional food, champagne and the world-famous show with over 100 artists and dancers.
This dinner and show package makes it easy to enjoy yourself because it also includes hotel pickup! Easy, and no worries.
Or, how about this? Eiffel Tower dinner, Seine River cruise and Moulin Rouge show in one package! Learn More »
Paris Planning Quick Links
Want To Learn More?
Don't Miss a Single Paris Travel Tip –
Sign up for Le Petit Journal !
the newsletter of Paris Insiders Guide