Expert Travel Advice – This Site's Travel Writer Picks The Best Of Paris
When I first came to Paris those many years ago I was a student studying art and ancient history. So it makes sense that the trip was all about museums, churches, monuments, finding bathrooms, and staying in cheap hotels. It wasn't until I returned with Diane (Paris Insiders' co-founder) in 1998 that I fell in love with all that Paris has to offer.
Since then I haven't been able to get enough and, along with Diane and our son Alexandre, have lived in and visited Paris over and over again. In fact, Alexandre started Grade One in a school inside the gates of beautiful Parc Monceau. It's still one of my favourite places in Paris.
One Day in Paris
It's difficult to imagine spending only one day in Paris! But, if the thumbscrews were applied, forcing me to plan only one day, I think these are the things it would include.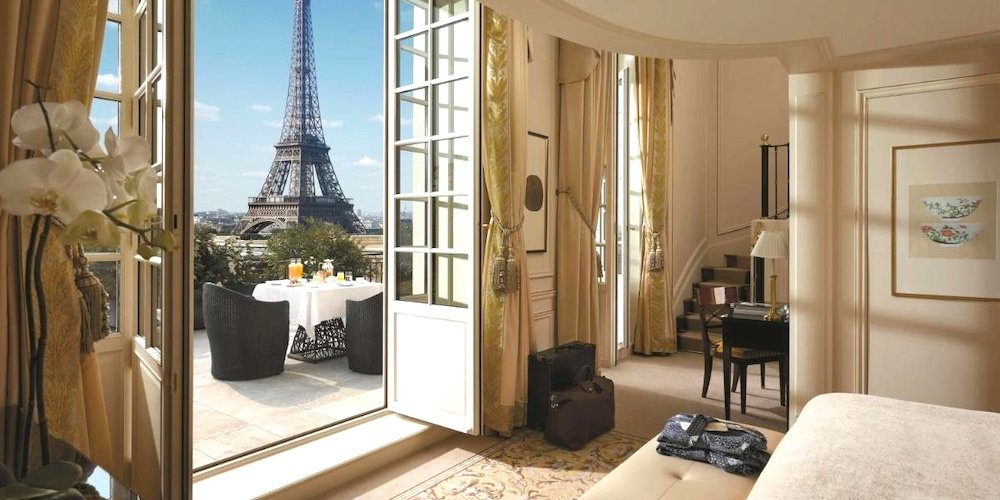 My Favorite Quartier
One of my favourite areas to live in and spend time in is near the border of the 6th and 7th Arrondissements, between Saint-Germain and Montparnasse. The center of the action is at the intersection of Rue du Cherche-Midi and Rue Saint Placide.
The streets bustle with activity as the local residents hurry between home, work and shopping. I've stayed in nice hotels and apartments and spent time shopping for shoes, coats, and kid's clothes along Saint Placide. And then there's my favourite department store, Le Bon Marché and its great food store, Le Grand Epicerie de Paris.

Where I Would Stay
If money was no object (after all, I'm only in Paris one day!) I'd like to wake up in one of the city's amazing Palace hotels. This is the ultimate in french hotel luxury, above five stars, and only a handful of hotels have been awarded that title by the French government.
I'd opt for either Le Meurice, located across from the Louvre and the Tuileries Garden, or the brand new uber-luxury of the Shangri-La Paris.

Sights I Wouldn't Want To Miss
MUSEUMS
Musée Marmottan in La Muette area of the 16th Arrondissement has the world's most extensive collection of Monet paintings. It's a quiet museum in a very nice part of Paris and I like to spend most of a day there, having lunch and strolling.
I also like the poignancy and the sense of another era at Musée Nissim de Camondo, located at Parc Monceau in the 8th Arrondissement and one of the overlooked small museums of Paris.
JARDINS ET PARCS
I know it's a cliché, but it's hard to beat Jardin du Luxembourg. I love the activity, the shady groves, the kids playground, and the exhibits at the Orangerie and Musée de Luxembourg.

Favorite Paris Restaurants
It would be difficult to fit three restaurants in one day, but I would certainly fit in two.
An oyster lunch, accompanied by a crisp Sancerre, at L'Huîtrier in the 17th. Then dinner out in the 8th at Jacques Faussat's wonderful Michelin-starred restaurant, La Braisiere.
OTHER FAVORITE FOOD EXPERIENCES
It's Paris, so it's hard to know where to start! I think I could fit in these three, if there was no Metro strike! A cooking class at La Cuisine Paris, located right on the Siene; a visit to the market on Rue Poncelet; and the great food emporium, Le Grand Epicerie de Paris, where I'd probably stop to have a few more oysters!

My Paris Travel Advice – There's So Much More To See!
My Favorite Secret Spot. After a morning spent exploring Paris, I love taking a break in Place Dauphine for a sandwich and glass of wine at Bar du Caveau.
My Favorite Paris Bus Ride. Line 72, which starts at Hotel de Ville and cruises past the Louvre and along the Seine all the way out to Saint-Cloud.
My Favorite Walk In Paris. Walking along the quais around the Islands, down at river level.
My Favorite Shopping: Buying clothes for Alexandre at kid's stores along Rue Saint Placide.
What bridge would I walk across? It has be the lovely Ponts des Arts, which crosses the Seine at the Louvre and provides a stunning view of Isle de la Cité.
Most overrated in Paris and most underrated? Most overrated is the church of Sacre Coeur, the big white elephant up on the hill. And the most underrated are the small, hole-in-the-wall Paris wine bars.
About Mark Craft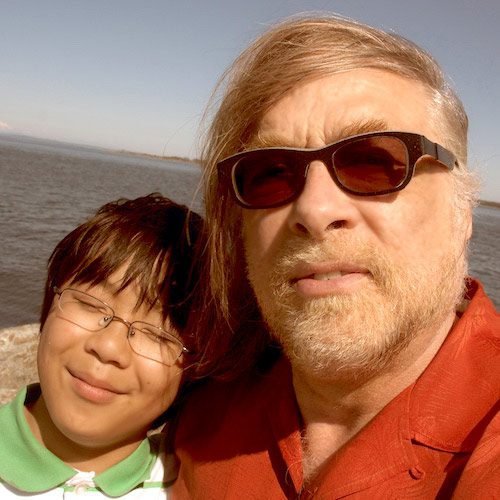 Mark writes about life and food in France on his travel advice website, Paris Insiders Guide, and in the book, How to Cook Bouillabaisse in 37 Easy Steps: Culinary Adventures in Paris and Provence, co-written with Diane Shaskin and winner of a Paris Gourmand Cookbook Award.
He divides his time between France and Vancouver Island.