A Digital-Age Guide To The Best Paris Metro Maps
If you're going to travel underground you need a map. While there are good Metro maps mounted on the walls of all the Paris Metro stations, you're going to need your own map to help you plot your route before you jump on a train. But, these days, you can have a darn good map already in your pocket.
On this page we recommend Paris guide books that also have good Metro maps, and you'll find those reviews below. But the best map now is also our latest Insiders Tip — the smart phone app created by RATP, the operator of the Paris Metro. Mind you, we still like a guide book — that way we've got everything covered — from streets to public transportation. But, let's look at that app…

Visit Paris by Metro – the App
A Paris Insiders Secret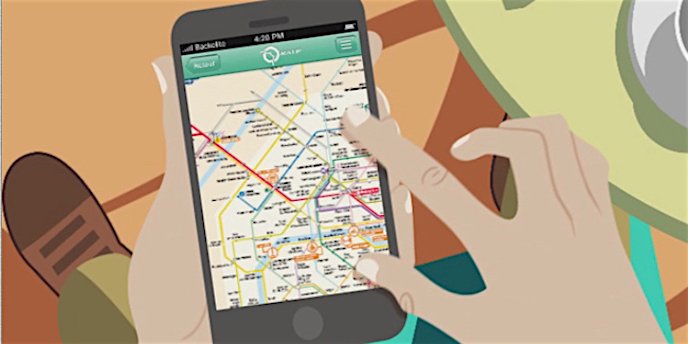 This is now the best way to carry around a map of Paris and its Metro system. You already have a phone in your pocket, now you'll have maps. This handy, and free, smart phone app, created by RATP, the operator of the Paris Metro, has everything you need to navigate the Metro and buses of Paris.
The app has good maps of the Metro and of the city itself. When you have an Internet connection (or data roaming) you can look up the best route from address to address and it will return the fastest way, by foot, Metro and bus. There is information on tickets, night bus service, even on train stations and airports.
But, here's the best feature — even if you've turned off your cellular data roaming (and who wants to pay those high data-roaming charges?) the included map of Paris still shows your exact location and you can use it to navigate the streets of the city. We're not savvy enough to know why that feature is still available when data roaming is turned off, but we use it all the time.
Believe us, you want this app. By the way, this being France and all, the name of the app changed since we first wrote this. It's now called "Next Stop Paris", an inferior name, if you ask us!
Michelin 62: Paris par Arrondissement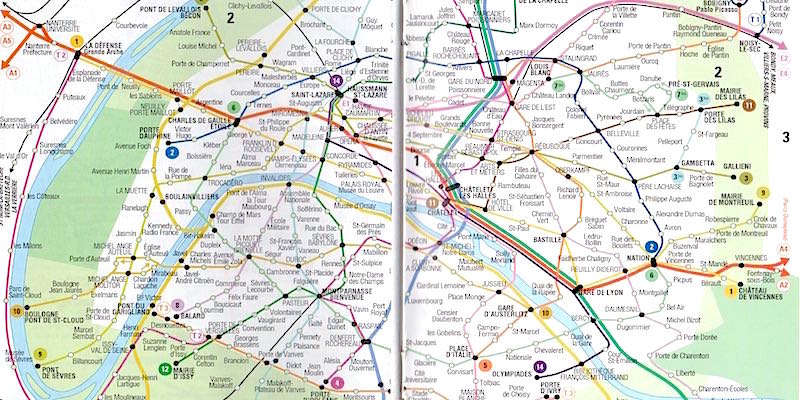 Michelin is the premier name in Paris maps. This is an easy-to-carry map of Paris, arranged by the areas of Paris. Each double-page map includes an inset map showing all the arrondissements as well as the specific area that page covers. There are 144 pages of maps, index, and appendices. Except for the legend pages, the book is in French, although that's not a real problem for a map book!
The Metro map is very good. It covers a two-page spread right at the back of the book, so it's very easy to find. This Metro map Paris shows all the lines of the Metro, the RER and the tramway. We like the fact that the Metro lines are presented on a map of Paris, so you have a real idea of where each line runs. We like this "human" approach much better than the "graphic" versions where design overrules usefulness.
Also included are smaller-scale RER and rail maps, bus maps and bus info, and airport information.

TimeOut Shortlist Paris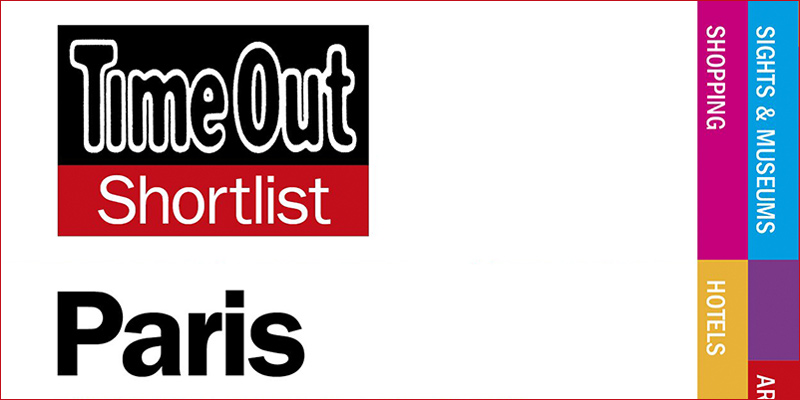 TimeOut Shortlist is a combo map/guide book that covers the city by area. For each area there is included a very good small map. It's sort of a condensed version of their larger guide, but we like it better, it's easier to carry around. The Metro map is particularly good. The back cover tri-folds out into a useful Metro map in an easy-to-read size. This map is in the modern, graphic style, but still good.
More than the Metro map, though, this is a good guide to have around. It's used by both visitors and Parisians, and we often use it to find a nearby lunch spot wherever we are in Paris.
Online Interactive Metro Map Paris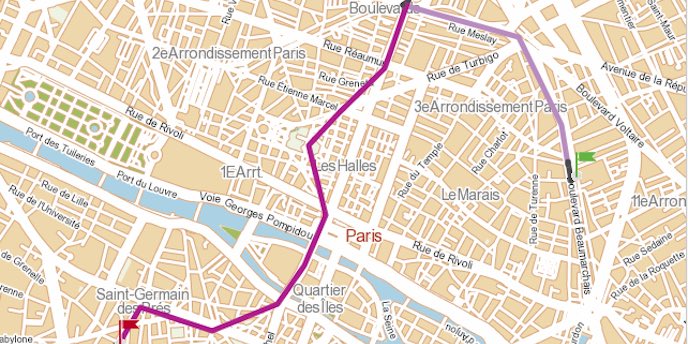 RATP, the operator of the Metro, RER and bus lines in Paris, has a very useful tool on their website. It's an interactive route-plotting tool that lets you put in your point of origin and your destination, and then returns the best route for you. You can choose to travel by rail or by bus, you can choose to find the quickest route or the route with the fewest changes.
Instead of just accepting Metro stations, the interactive Metro map Paris tool lets you input your apartment or hotel address as well as the exact address you are going to.